This is a tale of three threads. Each is from the founder of a Jamaican startup/MSME. The first is from Monique Powell, Founder of QuickCartOnline, the leading online food and grocery delivery in Jamaica that just expanded to Trinidad. The second one is by Rory-Craig Walker, Founder of Jamaica Care Packages, an e-commerce business that delivers Jamaican snacks and food to homesick Jamaicans around the world. And the third thread is from Marc Gayle , co-founder of TCPTings, Those Creative People an e-commerce-first business that makes products made reflecting Jamaican culture, including Greeting Cards, "One Bag Ah Tings" Totes and more.
All three entrepreneurs shared stories of doing business with a traditional financial system stuck in their ways it seem, with some entities not being in sync with modern entrepreneurs who require a different way.
That said…have a read of their words taken verbatim from Twitter with their permission.
Thread #1
Monique Powell, Founder of QuickCartOnline. She shared this thread on Sunday, October 2, 2022
"For online businesses that process all their payments through a local bank but get no love from that bank when it's time to access loans to level out your cashflow, expand etc, consider incorporating in the US & processing payments through Stripe if your model can support this.
After about 6 months of using Stripe continuously, you will typically be able to access loans through Stripe Capital, within a couple of days of applying. They just look at your revenue, which they have a clear picture of because after all, they are processing all your payments &. …decide whether to give you or not. No bag ah long stretch out nutten. Compare that to a 3 to 4-month process with some local banks. 
Here are a couple of companies/services you can use to help you get set up:
– Stripe Atlas
– FirstBase
Once you set that up you can also…..set up a US 'bank account' with a service like Mercury without having to step foot in the US, which also gives you access to what should be simple things (but locally are not) like setting up expense cards for your team members, etc.
The process is easy, $400 to $500 US (consider it an investment), and less than 20 minutes to answer some very simple questions.
You can't force all our local banks to treat SMEs any better, they have their own business considerations and they can and should do whatever is right for them. However, you can go where you'll be treated better.
Also, if you can make it so that many of your company expenses are bills you pay in USD, then you can cover many of your expenses straight out of that US bank account, thus reducing the amount you lose on conversion when repatriating what needs to be repatriated.
Easier access to debt also means you'll have less reason to part ways w/equity for smaller amounts that you may just need to take you through a cashflow slump or cover relatively minor expenses. You can save the equity for larger, more strategic deals vs for 'stop-gap' funds.
Thread #2
Rory-Craig Walker, Founder of JamaicaCare Packages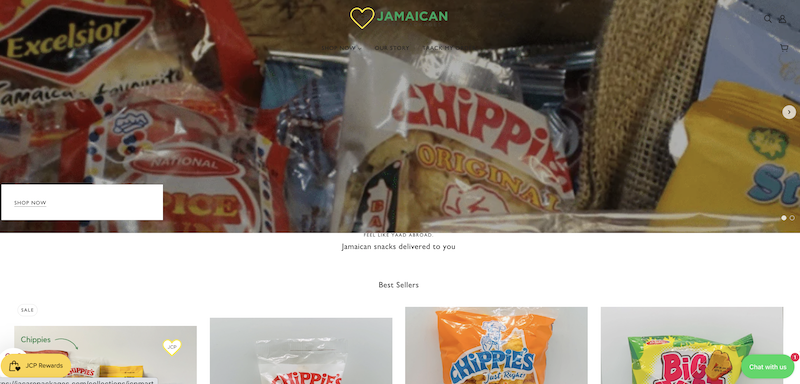 "Last year @jacarepackages was exploring bank loan options. I went to my current bank, and got the same story "collateral, collateral etc."
I always saw Exim Bank's marketing as being small business-friendly…So I went to EXIM Bank…same story.. collateral this, collateral that. "Do I have any land??"  
I then considered @DBJamaica for a loan. What I got from them was that it was tied to the same banks that wouldn't give me a loan in the first place. So I'm hearing and seeing ads about how  "Banks are looking out for SME's" bwoy it didn't feel like it at all. No luck at all. Then I came across this option from Shopify and was offered a cash advance. Of course, I accepted, and after approval. The funds were lodged to my account in 1 business day.
Funds were remitted from each JCP sale to repay and everything was repaid. Win-Win!
Better must be done for local businesses, not even startups to get to access funds. 
We shouldn't have to rely on foreign institutions for this."
October 2020
Thread #3
Marc – Cofounder of TCPTings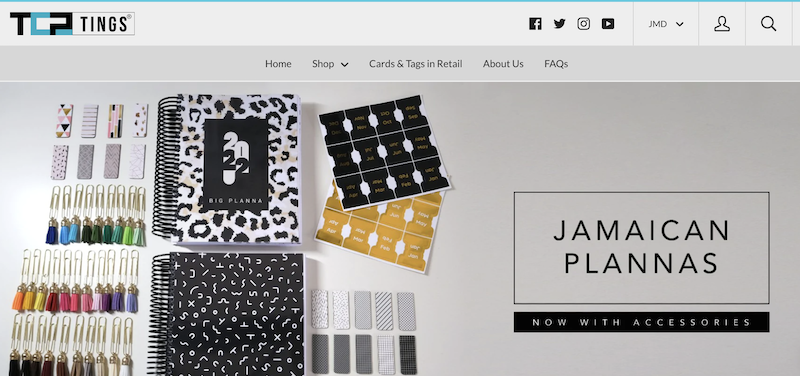 This small thread is about access to capital in Jamaica for MSMEs & SMEs. 
I live in JA and run  @TcpTings
We registered a US entity and we use @Shopify
They told me I became eligible for their Shopify Capital programme, so I applied -Being from (and living in) JA I was unsure whether we would qualify. 
Their programme is nice because even though it's a little expensive (9% – 17% per loan amount in USD), you repay out of sales. Once you have the margin to absorb that, it works nicely.
You don't have to stress about repaying a loan and all of that jazz, it just happens automatically. 
Anyway, I applied and I got notified a few days ago that we got approved. 
The application process took about 15 minutes, but there were delays sometimes based on their requests.
For example, they asked me to send my national ID (I sent my passport), then they asked me to send a pic of me holding my passport next to my face (lol…I know). It is all uploaded to a secure section of the website. 
But just getting the time to do that took me a few days.
Once I did it though, it took them a few days. 
I would say, the entire process back and forth took about 1 – 2 weeks (ignoring my delays). 
Once I got approved, they told me the amounts I qualify for and I choose which one I want. 
I chose it and they deposited it the next day.
Then over the next few days, as sales came in they just deducted it and my balance has been going down. 
I was actually shocked that I "didn't do anything" and have already repaid 15% of my balance in less than a week. 
It's a surreal feeling.
So contrast all of that with my trying to get a loan from 3 banks in JA and it's been nothing but pure headache. 
I had been trying to do it, on and off, from about last October to June/July this year until I eventually just gave up.
Granted, the Shopify financing is much smaller than I was seeking at the institutions locally, but none of them ever came back and said "Rather than getting X, why don't you start with Y and we can build up to X". 
I wanted to be able to pay out of sales, not a fixed schedule.
But again, none of the major banks are equipped for this.
I think it is a major indictment on the local financial sys. (re: MSME & SME financing), that it is easier for a Jamaican SME to get financing from a non-banking institution in Canada than from any of their local banks.
Nevertheless, we push on. 
I am always open to giving specific feedback to any financial institution that is interested in taking MSMEs & SMEs seriously. 
But you have to do things differently. The world has changed & you have to adapt."

Credit: Source link