Team ISV (Team U.S. Virgin Islands) has landed in Guadeloupe for the first-ever Caribbean Association of National Olympic Committees (CANOC) Youth Games.
Attendees are as follows: Track and Field Athlete: Mikaela Smith and Coach Mirelle Smith; Swimming Athletes: Max Wilson, Jaiden Camacho, Kaeden Gleanson, Michael Dizon-Bumann and Coach John Vasbinder; Chef de Mission Desiree Miranda; President Angel Moralesl Secretary-General John Abramson.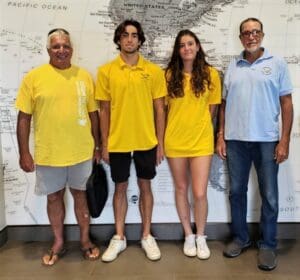 The Opening Ceremony starts the games on Wednesday, June 29. The athletes have four days of competition along with other top athletes from all around the Caribbean before July 4th's closing ceremony.
For more information on how to watch the games and find the competition schedules: https://www.cg2022.com/
Credit: Source link