I started writing this to be my TechTuesdays Twitter Thread but it came out a little big bigger. So go ahead and read this thread-style article and then holler at me on my twitter page. 
What was the Problem?
Anyone who has had to take public transportation in Jamaica knows it's shitty, especially for women and kids.
In more clear and detailed business type description would be this. Our transportation industry is fragmented, mediocrity has been the standard for the most part. It has a lot of problems to solve which means, there it presents huge and lucrative opportunities to smart problem solvers.
Right now, I'm talking specifically about the taxi market. Not the robot taxis a.k.a those mostly illegal passenger vehicles that you can identify by how fast they drive, how packed the cars are, and how far outside the car window, the driver's non-driving hand is hanging. 
I'm talking about…the taxi service where you call them on the phone, they pick you up where you are and take you where you want to go.
It's broken. On both the driver's side and the customer's side.
How the Taxi Industry Worked before RideSharing Apps
A driver pays a weekly access fee to a taxi company and gets a radio and the ability to scream into that radio in a bid to get the job to take a passenger somewhere, based on how close they are. The driver doesn't know what the rider/passenger looks like or their name. But generally, it's the standard that you can get a taxi this way, typically in 5 mins or less.
A rider/passenger calls the taxi company and listens to the drivers screaming into the taxi company's base radio in a bid to get the job. Rider/Passenger gets off the phone knowing the Cab No that's picking them up and how much the ride is going to cost. They don't know what he/she looks like, their name, or what they are driving.
Passengers/Riders have been subjected to dirty, hot, popped-down cars with a driver who looks like his car generally. Then they drive you like they are in the Indy 500 race course because they are trying to drop you a quick to start barking into a base radio once again.  This is why riders/passengers, when they find a great taximan, they ignore the Taxi Company based and book him privately as trust develops.
Drivers pay a weekly radio and access fee and most drivers don't own their cars, so they have to then pay the taxi company their money, then the car owner their money before they get paid.
Clearly, this has been flawed and was ripe for disruption for a long time.
Enters Technology Seeking to Solve Some things.
Enters technology to make the marketplace work for both the driver and passenger. Enters Uber, InDriver, and other RIde-Sharing Apps in Jamaica, a country that has a Mobile penetration rate of over 100%.
Now I've been taking Uber for a year now in Kingston. I started taking InDriver 3 weeks ago because Uber's App has been acting up(more on my Theory about that later)…I just heard about Traveller Taxi App and I knew weeks ago that QuickCart is about to jump into the game. 
I'm used to Uber. I first took an Uber in Spring 2013 in Atlanta.  I've been taking Ubers in New York for years. I know it, trust it, and have had 99.9% great experiences. I feel safe. I know who's picking me up and their details and the fare I'm paying. I can choose to tip if the service is good. I know how to work around high traffic surge times. 
When Uber landed in Jamaica in the Spring of 2021, even with the local transpiration authority upset about the gray legal area they exploited that allowed regular, non-red plate licensed taxis to carry riders, I was happy. 
I  had sold my car in January 2019 before a year-long travel sabbatical, and since I've been driving since age 18, I was not unhappy about having someone else make driving decisions when I got back. But I digress.
In my opinion, Uber landed in Jamaica at the right time. 
People who were crushed or displaced because of the Covid pandemic wanted another source of income and Riders wanted to avoid other crowded transport options and to feel safe as the Covid pandemic was still around. Uber is used to entering markets by exploiting legal gray areas and subsiding ride fares to attract riders with low fares and rolling out driver cash incentives to attract drivers, and keep them on even while taking 25% of their earnings. Working in a two-sided marketplace is not easy but Uber is now in over 80 countries, so they kinda figured out a few things that work. 
Uber's Offer: When Uber started in Kingston and Portmore only, they ride fares between 30-40% lower than the general taxi market. Riders Loved it. Drivers were testing it. The Non-RideSharing App Market was pissed! Uber had nice and clean cars generally( cars could not be older than 10yrs) and pleasant drivers. Most were doing it part-time (yes, I low-keyed interviewed almost all of my drivers for months). Others drivers, the entrepreneurial type, bought Hybrid Cars and other cars to do it as a full-time business. Riders didn't need to carry cash, they felt safe because of the in-app tracking, and they loved the transparency features ( who is coming, what they look like, and what car they are driving). And yeah, generally, Uber as a company had a decent and trusted global reputation. Notice I said generally. 
Anyway.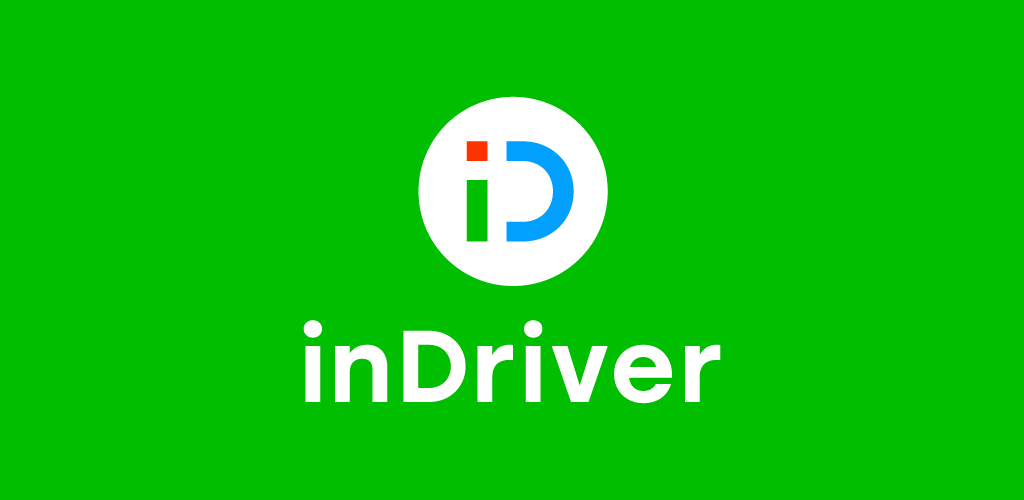 Then enters InDriver. Again. For the second time, I was told. They started by riding Ubers to pitch and poach drivers. Then they started plastering their brand on drivers cars, billboards, and advertising. It was very Digicel-style with bold visuals, song, and dance and appealing to local culture. Something Uber didn't even bother with. LOL.
On their app, the customer really is king, well so far. A rider can offer a fare for a ride and the drivers can say yes or make a counter offer. You can choose based on the kind of car you want to be seen in, as well as arrival time and yeah how the drivers look. Yeah, I just said that.  Unfortunately in my book anyway, you have to walk with cash, or lately, you can use your Lynk account to pay the driver who accepts it.
Then, over the last 3 weeks, the Uber app has been giving LOTS Of error messages. For every 10 times, I try to book a ride, I get through 1-2 times. Previously it was 10/10. I googled technical issues, press announcements about updates and disruptions, and nada, nothing I could find. I uninstalled and reinstalled the app 5 times. Then I tweeted out to see if others were having the issue too. Yep, scores of people were up to yesterday.
I also noticed that there are fewer drivers and the wait times were longer. Hmmm!
So Why is this? Well, I don't know, but do y'all remember that time when both Digicel and Lime blocked Tango and Viber Apps on their networks and prevented their customers from making free VOIP calls. Yeah. And Imma leave it there. 
Then I heard about a Traveler Taxi app from a driver who is on both Uber and InDriver.  Then I heard that QuickCart the leading food delivery app in Jamaica is about to start doing rideshare as well. I have some rider credit waiting to test them out, so I am itching to see how they roll out in this already red hot market.
Did I also say that I tell you that had started seeing more of those red-plate licensed taxis picking me up via InDriver. Yeah.
Anyway. 
So which Ride Share app do I think will win? 
I dunno, I'm not Nostradamus. 😂😂
But as I customer( until I decide which Hybrid Car I'm going to buy shortly) I know I will keep choosing, The Ride Share app that:
Allows me to pay with my card. I don't like carrying cash and I am yet to test Lynk App. Sorry Denise and my lovely NCB friends. 😉
Allows me to choose a driver based on agreed price, the type of car they drive, how fast they will pick me up, how clean the cars are, and how pleasant and non-sexual harassy the drivers are.
Allows me to do all these things with minimal to zero App glitch downtime.
All that said 
Using both Uber and InDriver has shown me these top 4 things.
The Rideshare/Taxi market very price-sensitive on the Driver-side. Uber Drivers will cancel your ride if they are getting 200-300 bucks more on InDriver. And InDriver drivers love having immediate cash.
The Jamaican culture is still very cash-centric. Duh!
The taxi industry before these App had been making bank off me all this time with their high fares. Dem rass lucky. Competition deh yah.
The Taxi industry outside of the Ridesharing Apps has been changing…some have reduced fares…customer service has improved slightly. One company started sending you WhatsApp notifications of driver details to riders…even though I did not sign up for that.
What I'd advise Uber to DO now.
Find and fix the damn glitch. Pay who you need to pay. Have your tech people do what they need to do. Fix it.
Enable the tip feature. It will incentive good behavior and service and reduce RideSharing App switching and increase driver loyalty. I did a social experiment days ago. I needed a ride from the supermarket back home last weekend and it's really a 5min drive if that much. Got an Uber that was charging me $340 bucks, I felt bad and I wanted to mitigate again the many cancellations I'd been experiencing. So I messaged the driver that I will pay him $500.  Meaning I will give me $200 cash. He came. I paid, and we were both happy.
When women report sexual harassment or a rapey driver, ban the app from sending them to her again immediately. InDriver does.
Keep your take at 10% of driver fares, your initial 25% was too much dammit.
What I'd advise InDriver to do.
Enable paying by card on your app ASAP.
Let your drivers know early what is coming and how you operate in other markets. Which is eloquently stated in a Techcrunch article I found that said.
 "When the app is launched in a new city, it is free for all drivers for the first several months, and later the company adds a subscription fee to access the order database." TechCrunch.
So clearly, from the point of view of a Rider…I love having the choice. Uber is glitching, I use InDriver and yes carry a little cash. I'm sorry I am not trying Traveller Taxi. Just No. 
3. When Uber Bans sexual harassy and rapey Drivers, do NOT allow them to your network.
From the point of a tech entrepreneur and investor…I want to see a local company like QuickCart win. Yeah, I said it. I am biased AF and upfront about it and no I do not own any company shares.
That said, I am happy that RideSharing App Drivers have more choices to earn money in new markets that have opened for them and I'm happy that Riders/Passengers like me have the ability to chose, rate drivers and spend their money where they get the best service. 
Only time will tell as to which RideSharing App will hit the sweet spot and service both riders and drivers very well. In the means time, I'mma keep enjoying observing and riding until that Hybrid Car is parked in my driveway.

Credit: Source link