I was ten years old when my father began subscribing to the National Geographic magazine.
That was in the year 1982.
How people found and consumed news and information was far different then.
The internet as we know it was not invented yet. So the Geographic's unrivalled photography and honest reportage on faraway places, beyond the physical reach of most, was a first introduction to the world.
And it was in these pages that I first saw China's people and places, told by writers who sometimes entered the country like spies, crossing at unguarded borders or losing their handlers assigned by Communist government officials wary of bad press coverage.
They brought back stories about the mega cities of Beijing, Taipei, Dongguan, Tianjin where many of the country's billion-plus people live, of the mountain tribesmen, monks, farmers and nomads of the interior provinces of Xizang, Qinghai, Gansu, and Sichuan, and the terra cotta army unearthed in Xian, giving us glimpses of a place incomprehensibly vast and varied.
Around then, China embarked on its Open Door Policy and the Special Economic Zones that have fueled its growth to this day.
It allowed for the true scope of one of the world's oldest civilisations to become known.
These magazine stories were why, as a child growing up in Princes Town, I took secret interest in Mr. William Lee, the intimidating village shopkeeper, one of the few Chinese in the town and who always seemed so exotic and apart from the rest of us.
I didn't understand then, the importance of these shops to the development of the mercantile class.
"The many Chinese shops around the country were a key part of this system. They offered the villagers basic foodstuffs as well a a few bits of hardware like shovels and cutlasses. They were also able to offer credit to the villagers and which would allow them to manage until they were paid. If you were stuck on the road, you could sometimes persuade the shopkeeper to let you sleep on the counter, with a sack of rice or flour as a pillow. On Sundays the shops would be closed but you could get your supplies by shouting over the back gate and throwing your money over and then your purchases would be thrown back to you", Robert Lee, on the Angelo Bissessarsingh's Virtual Museum of Trinidad and Tobago site.
And I wondered about those gravestones in the yard of St Stephens Anglican Church–where we St Stephen College pupils were expected to attend and pray–graves which appeared so out of place.
There are five tombs there. The graves date back to around a hundred years ago. Some carry names and details: Sue Ping, who died in 1918 at age 23, Mary Lee Chang Shee, died 1911, Frederick Maing, born 1872, died 1905.
Each marker also bears Chinese script and two have only faded Chinese characters.
No one could translate what the characters represented.
No one can remember anyone visiting these graves located in an area reserved for priests and church elders and benefactors.
The Chinese once held a prominent place in the church and Princes Town community.
They are mentioned, rather disparagingly, by English novelist, historian and priest Charles Kingsley, who in 1869 visited Trinidad (and Princes Town) among other places, and recorded his observations in a book titled: At Last, a Christmas in the West Indies.
Kingsley wrote: The village with a tramway through it, stood high and healthy. The best houses were those of the Chinese. The poorer Chinese find peddling employments and trade about the villages, rather than hard work on the estates; while they cultivate on ridges, with minute care, their favourite sweet potato. Round San Fernando, a Chinese will rent from a sugar-planter a bit of land which seems hopelessly infested with weeds, even of the worst of all sorts—the creeping Para grass… The Chinaman will take the land for a single year, at a rent, I believe, as high as a pound an acre, grow on it his sweet potato crop, and return it to the owner, cleared, for the time being, of every weed. The richer shopkeepers have each a store: but they disdain to live at it. Near by each you see a comfortable low house, with verandahs, green jalousies, and often pretty flowers in pots; and catch glimpses inside of papered walls, prints, and smart moderator-lamps, which seem to be fashionable among the Celestials. But for one fashion of theirs, I confess, I was not prepared.
We went to (St Stephen's Anglican) church—a large, airy, clean, wooden one. …A crowded congregation it was, clean, gay, respectable and respectful, and spoke well both for the people and for their clergyman. But—happily not till the end of the sermon—I became aware, just in front of me, of a row of smartest Paris bonnets, net-lace shawls, brocades, and satins, fit for duchesses; and at the centre of each blaze of finery…the unmistakable visage of a Chinese woman. Whether they understood one word; what they thought of it all; whether they were there for any purpose save to see and be seen, were questions to which I tried in vain, after service, to get an answer. All that could be told was that the richer Chinese take delight in thus bedizening their wives on high days and holidays; not with tawdry cheap finery, but with things really expensive, and worth what they cost, especially the silks and brocades; and then in sending them, whether for fashion or for loyalty's sake, to an English church. Be that as it may, there they were, ladies from the ancient and incomprehensible Mowery Land, like fossil bones of an old world sticking out amid the vegetation of the new."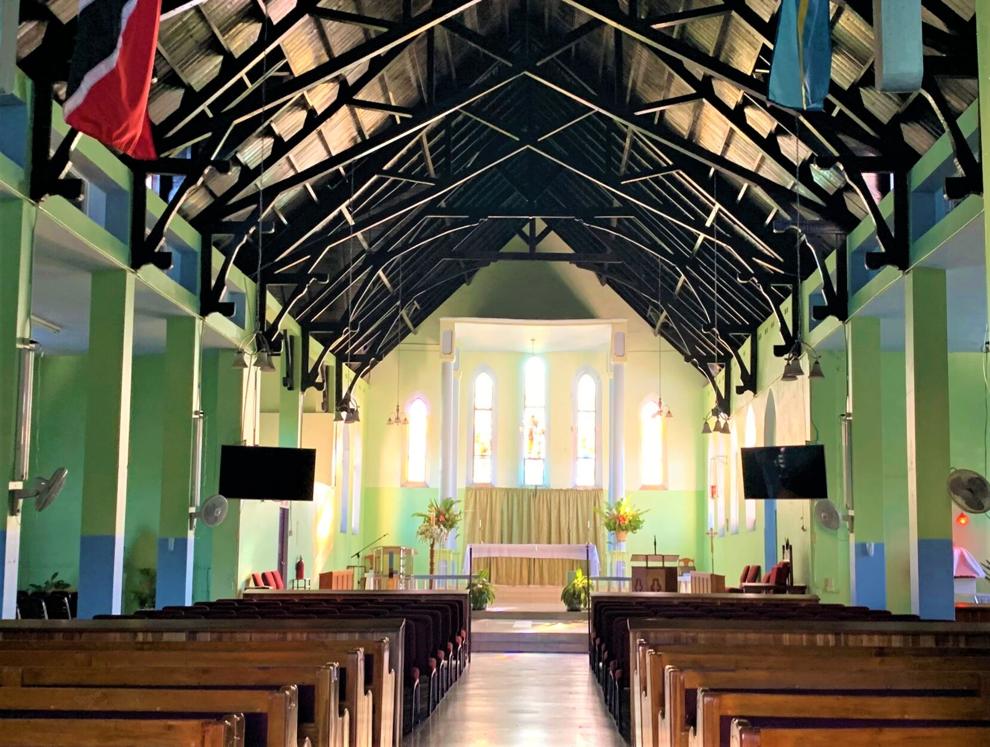 Kingsley's account, written more than 140 years ago, contains prejudices and perceptions still held today by some who consider the Chinese migrant (who first came more than 200 years ago, before the East Indian, and in several waves since) to be of lower status, unworthy of respect, anti-social, clannish, members of some vast mafia/laundering ring, uninterested in Trinidad and Tobago's way of life, the disconnect reinforced by that language barrier and inexplicable work ethic.
I visited China in 2017 as a member of a local media contingent invited by the Chinese Embassy in Port of Spain to three cities–Beijing, Shengzen and Shanghai–to meet with officials of government and State companies, see its social progress, observe its immense manufacturing, financial, industrial and growing technological power, see the famous sites– The Forbidden City, Tiananmen Square, The Great Wall, the skyline of Shanghai, and be introduced to the country's customs and culture.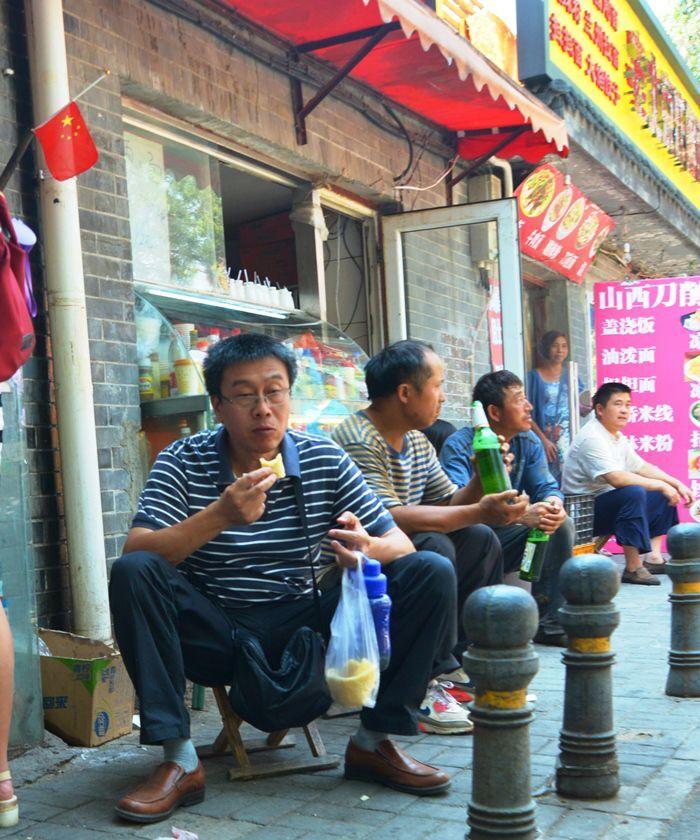 It was a chance to observe or Chinese brothers and sisters in the Motherland, hoping for a lead on what would compel a person to uproot and travel (by boat then, and 20-hour flight now) to the other side of the world, to settle and make a life here.
But nothing can prepare an islander for entering the dragon, a country so unimaginably huge that it would take a lifetime to count its 1.3 billion residents and where its media association (the All China Journalist Association) has a membership of 1.3 million.
There are Chinese in Trinidad who came from the rural far east provinces, moving, over a period of months, first on foot, then bicycle, bus, and train, in search of work and a better life and learning of opportunity in Trinidad.
There are people who have followed family or friends here. Many are the offspring of China's one child policy (instituted in 1979).
Those who have signed on to jobs as labourers with Shanghai Construction Group International (Caribbean) and China Railway Construction Corporation, companies building big in the Caribbean and Latin America.
There are brilliant minds working in technology and construction, and rich Chinese who have invested and opened business, and kept homes in Shengzen and Beijing, while the working class work harder than most of us to make enough money to pay for the airfare back home for a visit.
There is a Chinese Association operating in Trinidad for a hundred years, giving assistance to the migrants. Some are returning home to be part of China's new prosperity, development and freedoms.
And they know more English than you think. It is the language taught in their schools and on television from young. So many of those people working here at the restaurants, construction sites, and supermarkets know exactly what is being said about them, and it cuts deep.
They question why they can't be accepted as any other settler in this country of immigrants.
The graves
About those grave markers at the church in Princes Town. I took along photographs and showed it to several nationals while in China, asking that the script be translated.
The church might be interested in knowing that two of the faithful interred on the grounds are Su Ping Gong, who was born in the village of Sheng Wan, in the province of Guangdong, and Zeng Gong Rui, who travelled out of what is now the city of JingJiang, in the province of Fujian, the gateway through which millions have passed for hundreds of years, as products of China's greatest export–its people.
As for the Mary Lee Chang Shee, this woman was 84-years-old when she died in the Christmas of 1911.
She was 42-years-old when Charles Kingsley visited that church.
We lit a candle for her at All Saints Day on Tuesday.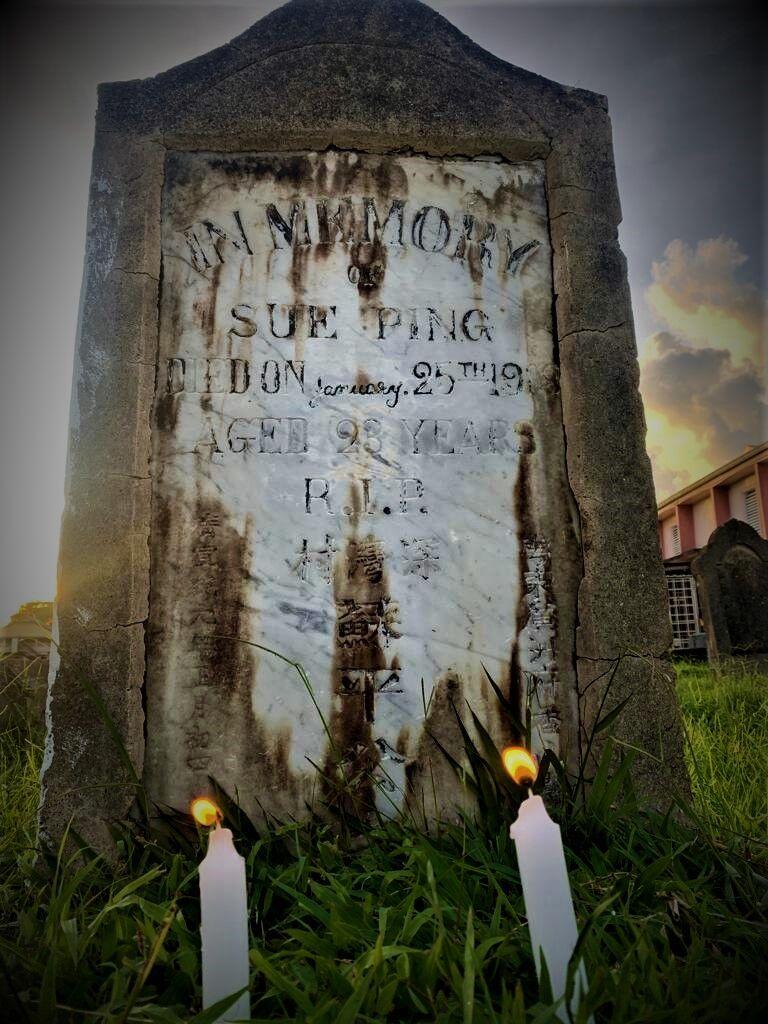 Credit: Source link