By Caribbean Blogger.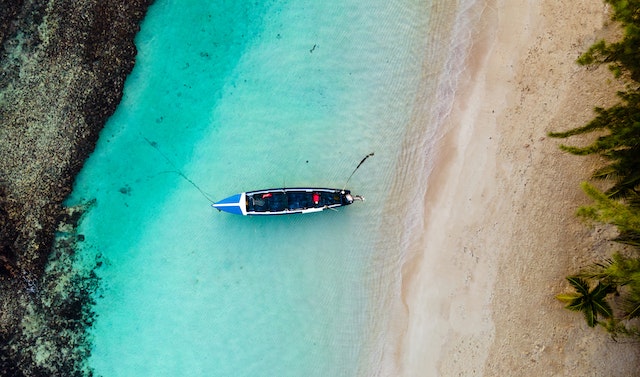 Are you a solo traveler with a penchant for adventure and a desire to explore the captivating beauty of the Caribbean? Look no further! This is your best guide to Caribbean destinations for solo travelers like yourself. From stunning beaches to vibrant cultures, these destinations offer everything you need for an unforgettable solo journey.
Jamaica: Where Vibrancy Meets Serenity
Jamaica, the land of reggae and breathtaking landscapes, is an ideal destination for solo travelers seeking a perfect blend of excitement and tranquility. Enjoy Kingston's lively music scene or unwind on Montego Bay's pristine beaches. Explore the lush rainforests of Ocho Rios and discover hidden waterfalls, such as Dunn's River Falls, that will leave you in awe. The friendly locals will make you feel right at home as you savor the delicious jerk cuisine and embrace the island's laid-back vibes.
Barbados: Paradise Found
Barbados is your answer if you're seeking a destination that offers natural beauty and rich cultural heritage. Stroll along the stunning beaches of the Platinum Coast and witness the turquoise waters meeting the golden sand. Engage with the locals in Bridgetown and learn about the island's history and vibrant traditions. Don't forget to visit the iconic St. Nicholas Abbey, a beautifully preserved plantation house that glimpses the island's colonial past. With its warm hospitality and vibrant atmosphere, Barbados will steal your heart.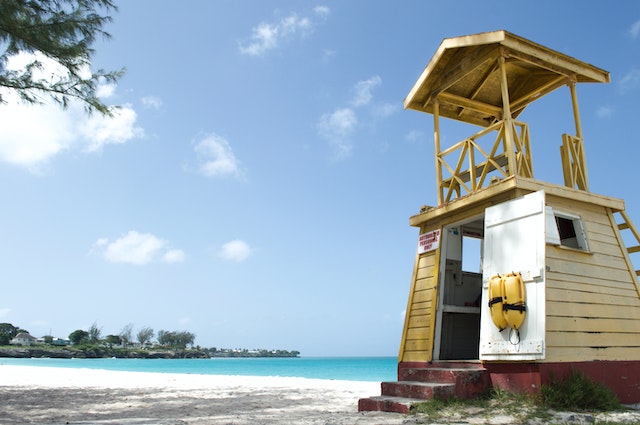 One more thing about Barbados. If you've ever thought of taking up a new adventure sport, like kitesurfing, windsurfing or surfing, all can be done through Endless Kiteboarding on Silver Sands Beach. It might be tricky in the beginning, but everyone can do it after a few lessons. If you only have a day try surfing, cause for windsurfing and kitesurfing you might need a few days with an instructor.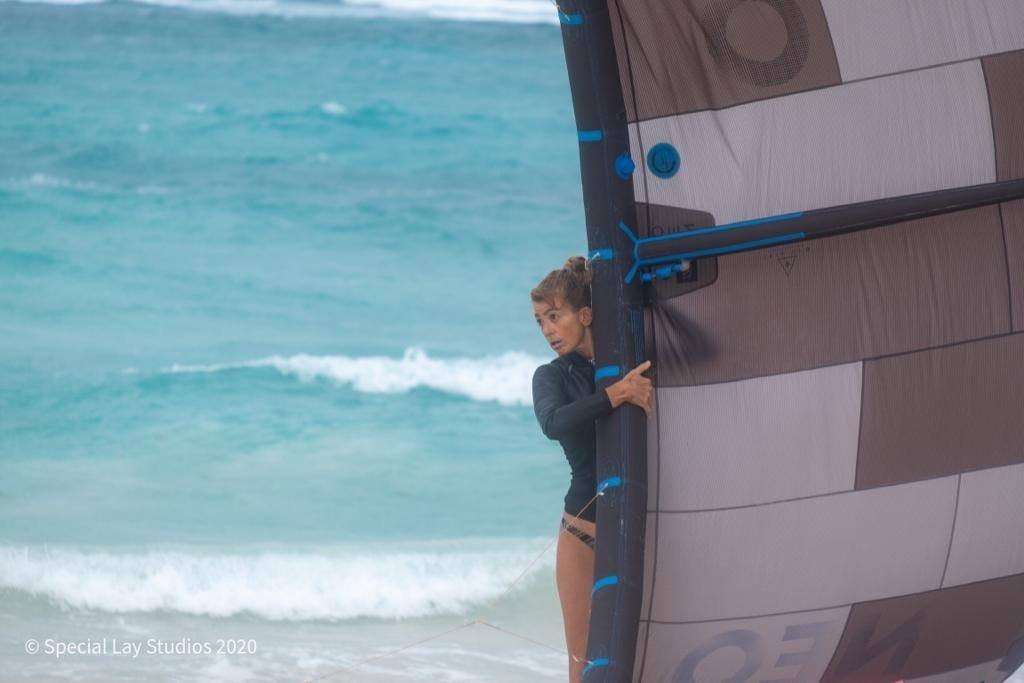 The Bahamas: Where Paradise Awaits
No list of Caribbean destinations is complete without mentioning the Bahamas. With its postcard-perfect beaches and vibrant coral reefs, this archipelago is a true paradise for solo travelers:
Dive into the crystal-clear waters of Exuma.
Swim with friendly nurse sharks at Compass Cay.
Visit the stunning pink sand beaches of Harbour Island and unwind in the luxurious resorts of Nassau.
The Bahamas offers a plethora of activities for every solo adventurer, from exploring underwater caves to indulging in local delicacies like conch fritters.
And if you're thinking of renting a villa on the beach on Exuma, and make that dream come true, contact Saffron House Exuma, they offer 5 star service.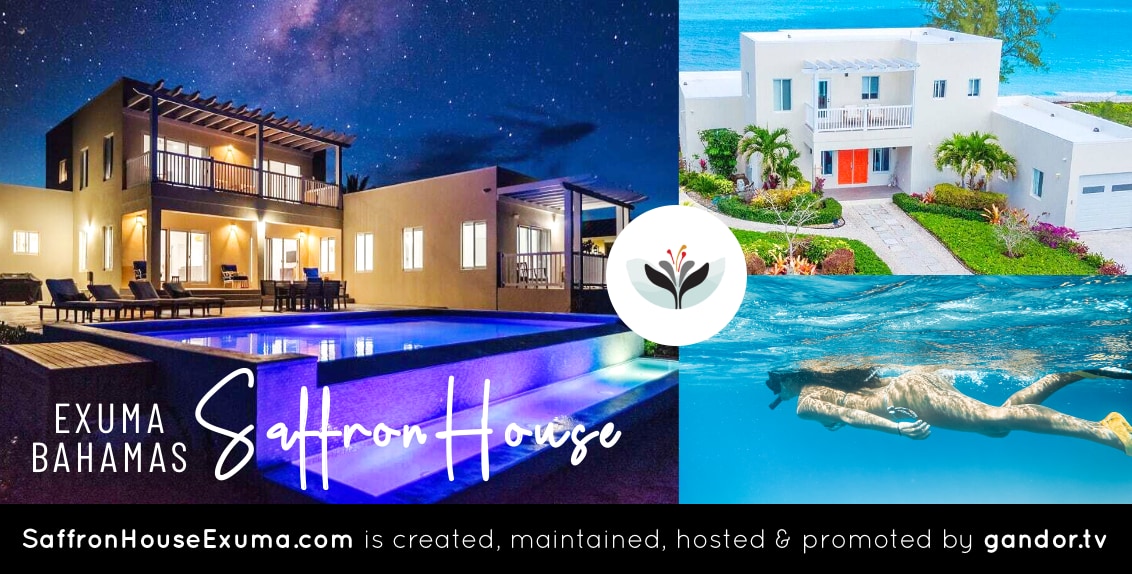 Aruba: A Haven for Water Enthusiasts
If you're a water enthusiast seeking an island paradise, look no further than Aruba. With its pristine white-sand beaches and crystal-clear waters, this Dutch Caribbean island offers endless opportunities for snorkeling, diving, and windsurfing. Explore the vibrant marine life at the popular wreck dive site of Antilla, or simply relax under a palm tree and soak up the sun. The charming capital city of Oranjestad offers a delightful mix of shopping, dining, and colorful architecture. Aruba's welcoming atmosphere and water-based adventures make it a top choice for solo travelers.
Every year they host the Aruba Hi-Winds races where top international bikers, windsurfers and kitesurfers partake in a 5-day family fun water and bike adventure with extreme speed on both land and water. They change the dates every year so keep afloat via their website Aruba Hi-Winds. Coolest Carib has been a proud media sponsor for almost ten years.
Puerto Rico: A Caribbean Gem
For an unforgettable solo adventure, head to Puerto Rico, where history, culture, and natural wonders converge. Explore the colorful streets of Old San Juan and marvel at the well-preserved Spanish colonial architecture. Discover the magical allure of El Yunque National Forest, where lush greenery and cascading waterfalls await your exploration. Indulge in the vibrant nightlife of San Juan, filled with live music and delicious cuisine. Puerto Rico's unique blend of cultures and warm hospitality will make your solo trip truly extraordinary.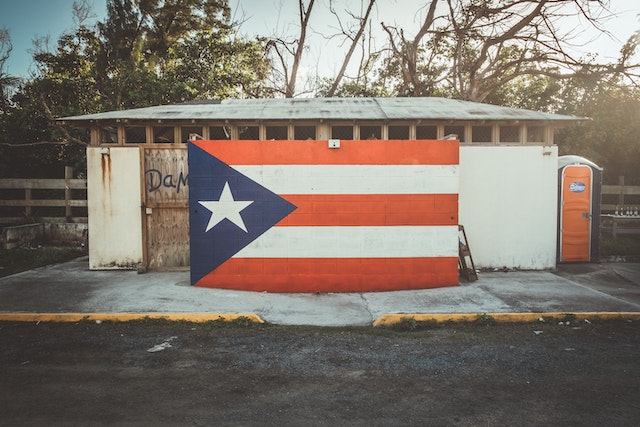 Visiting Old San Juan, 'Viejo San Juan', the first plaza you'll see is Plaza Colón, and at the top end overlooking this quaint small public plaza you'll find Cafe Berlin. If you're into the European like terrace culture and international food you'll go there for breakfast, lunch and supper. Sit inside for the decor and ambiance, and outside under a red umbrella ideal for people watching.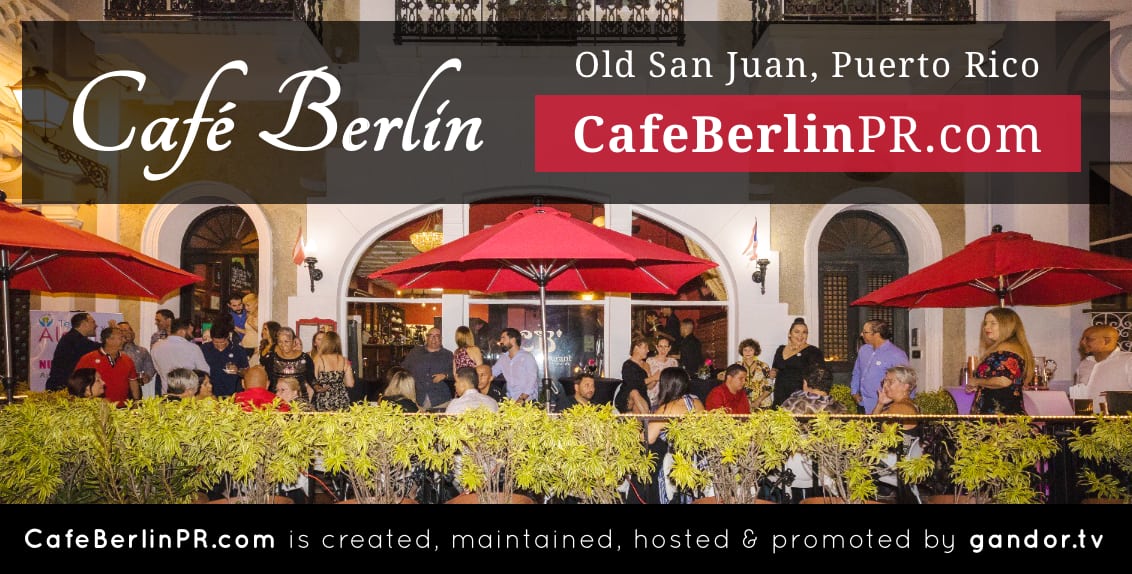 Vacationing alone in Puerto Rico try get some boating in. There are quite a few operators around the island, but if you're in San Juan already get yourself on a sail boat tour departing from San Juan. The docks at Parque Central are only 10 min drive from Cafe Berlin in Old San Juan, about 3 minutes from Condado, and just around the corner from the cruise ship docks. We know Jim Boat Trips offers tours in and around the harbor.
Cayman Islands: Underwater Paradise
If you're a solo traveler with a passion for diving and marine life, the Cayman Islands should be at the top of your list. With its world-class dive sites and vibrant coral reefs, this Caribbean destination offers unparalleled underwater experiences. Known for its strong financial industry and political stability, the Cayman Islands attracts investors seeking high-end properties and a favorable tax environment. The demand for luxury properties and rental accommodations from expatriates and tourists contributes to the island's robust real estate market. So, if you plan to invest in real estate here, you must choose among many options!
Check out the famous Stingray City, where you can swim with and feed gentle stingrays in their natural habitat. Dive into the depths of the Bloody Bay Wall in Little Cayman, known for its stunning drop-offs and diverse marine life. After your underwater adventures, unwind on the pristine beaches and indulge in the local cuisine influenced by Caribbean and international flavors. For many reasons, the Cayman Islands are considered among the best Caribbean destinations for solo travelers.
For self-catering condo vacation rentals the Grandview Condos on Seven Mile Beach provides the ideal setting for families, couples and friends in Grand Cayman.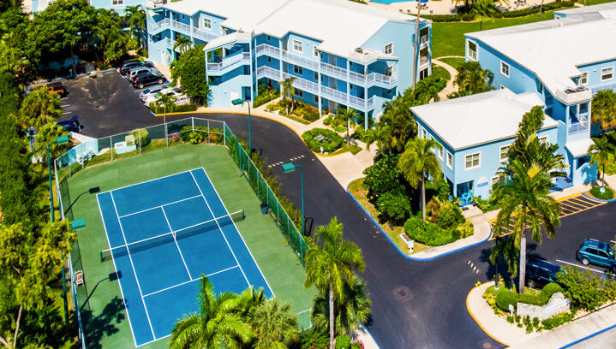 St. Lucia: A Tropical Paradise
For solo travelers seeking a slice of tropical heaven, St. Lucia is a must-visit destination. Known for its majestic Pitons and twin volcanic peaks rising dramatically from the sea, this island offers a breathtaking backdrop for solo adventures. Explore the lush rainforests and hike to enchanting waterfalls like Diamond Falls and Toraille Falls. Relax on the pristine beaches of Rodney Bay and soak up the warm Caribbean sun. Don't miss the chance to experience Sulphur Springs, the world's only drive-in volcano, where you can indulge in a rejuvenating mud bath. St. Lucia's natural beauty and serene ambiance make it a perfect escape for solo travelers.
The Caribbean has long been a desirable destination for people seeking a change of scenery or a slower-paced lifestyle. Numerous individuals worldwide choose to make the Caribbean their new home each year. The reasons for relocation vary, ranging from retirees seeking a tropical retirement haven to expatriates searching for new job opportunities or entrepreneurs attracted by the region's growing economy. Moreover, some are drawn to the Caribbean's rich culture, warm climate, and picturesque landscapes.
Plan the entire endeavor if you plan to relocate to any Caribbean destination. Contact trustworthy international movers that provide all the necessary services in one place, as the Ample Moving experts team advises.
Conclusion
The best Caribbean destinations for solo travelers offer many experiences that cater to your adventurous spirit and desire for cultural immersion. Whether you're exploring the lush rainforests of St. Lucia, diving into the vibrant underwater world of the Cayman Islands, or indulging in the tranquility of Turks and Caicos' pristine beaches, each destination promises a unique and unforgettable solo journey. So pack your bags, embrace the freedom of solo travel, and embark on an extraordinary adventure!
Follow us on Facebook, Instagram and Twitter
For more articles on Caribbean islands go to CoolestCarib.com
Images:
https://www.pexels.com/photo/the-fishing-boat-16403289/
https://www.pexels.com/photo/wooden-lifeguard-station-on-seaside-8920863/
https://www.pexels.com/photo/cheerful-trendy-young-woman-sitting-on-floor-with-luggage-4254148/
https://www.pexels.com/photo/flag-of-puerto-rico-painted-on-the-wall-4633604/

Credit: Source link