Pure Grenada Dive Fest – Underwater Photography Comp Winners
The recent Pure Grenada Dive Fest event, which showcased the reef and wreck diving – not to mention the marine life – that Grenada and Carriacou are famed for, also included an underwater photography competition.
Scuba Diver Editor in Chief Mark Evans sat on the judging panel together with Lexan Medford-Fletcher from Budget Marine and Ria Murray from the Grenada Tourism Authority, and there were four categories – Best Reef Photo, Best Wreck Photo, Best Macro Photo and Best Photograph Taken by a Pro Photographer/Pro Diver.
The competition was sponsored by Grenada Tourism Authority, Budget Marine, Scuba Diver magazine, Reef to Ridge, Tropical Seas/Scuba Radio, and Sea Safe Sun Care.
Running alongside this underwater photography competition was a social media drive which gave members of the public the opportunity to vote for their favourite photograph taken during Dive Fest. Camille Kaufman's winning image of the arrow crab – which also took first place in the Macro Category – was the chosen shot, and she got a two-night stay at a luxurious Sandals Resort of her choice.
Best Reef Photo
All three judges were blown away by the rich colours in the sleepy parrotfish dozing on the reef, taken by Dawn Seddon, and this earned her first place.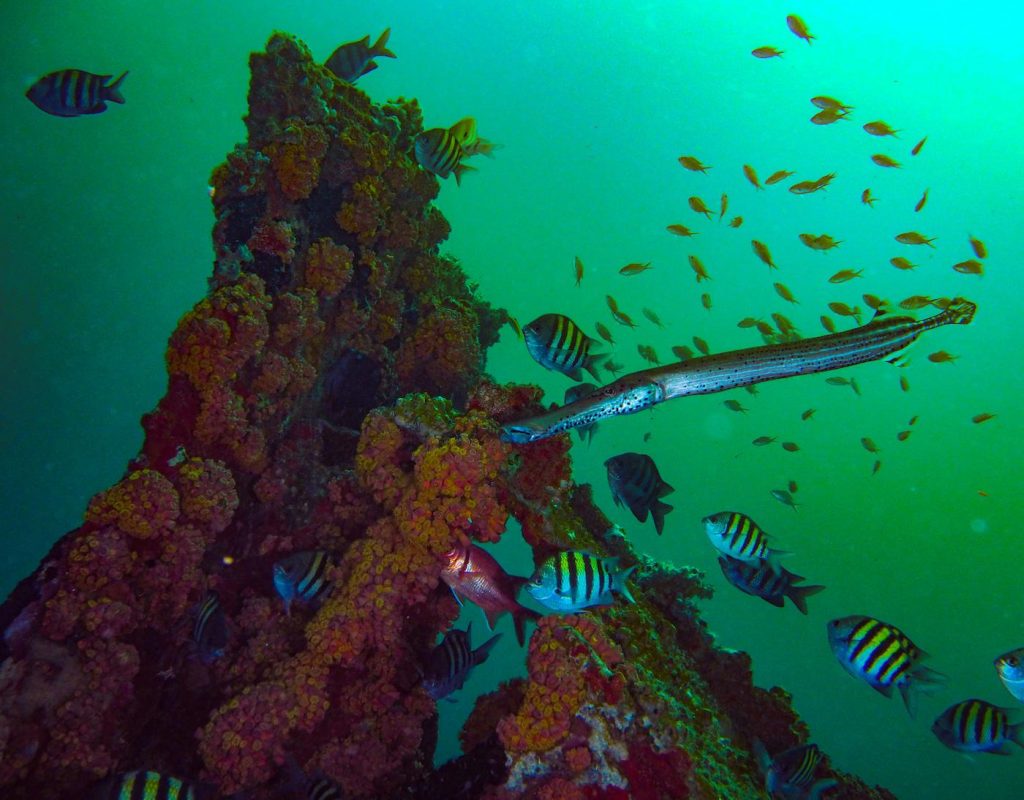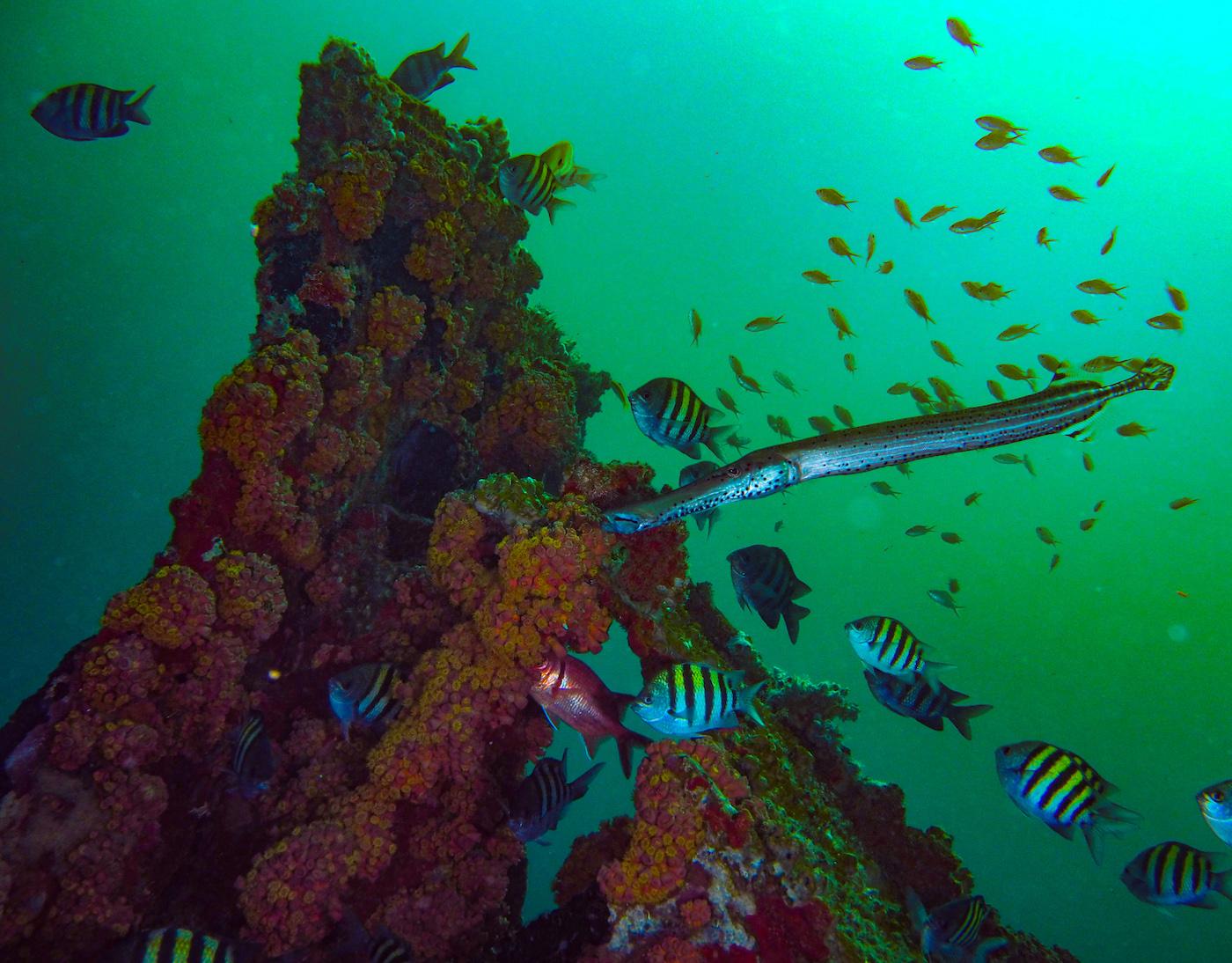 Kelly Udelsman's image of a trumpetfish and sergeant majors around a point of coral nabbed her second place.
Best Wreck photo
Kelly Udelsman went one better in this category, and her shot of a green moray nestled in the Veronica L wreck got her the first place spot.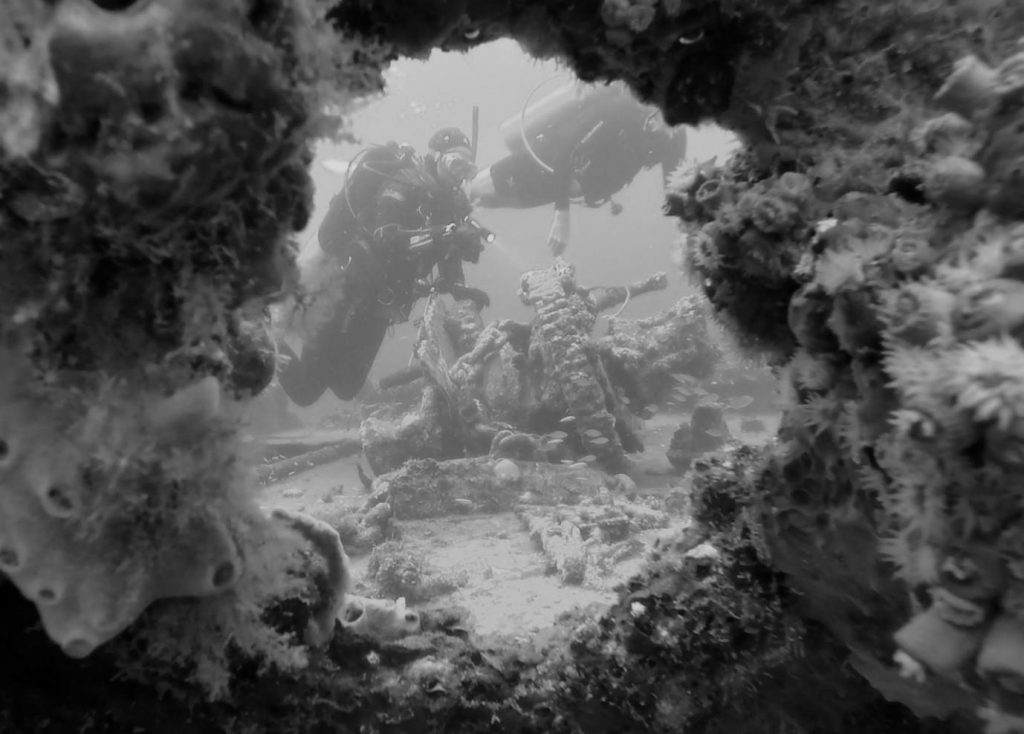 Debbie Blake took second place for her black-and-white 'through the porthole' image of divers on a wreck.
Best Macro Photo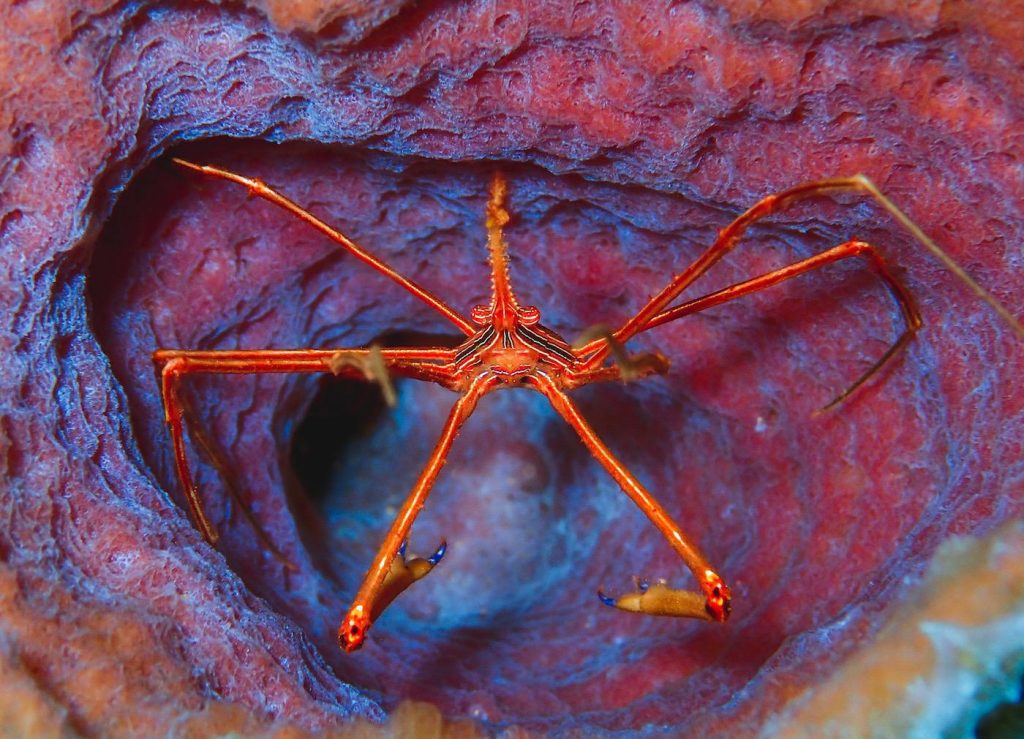 Camille Kaufman took first place with her colourful shot of an arrow crab tucked inside a purple vase sponge.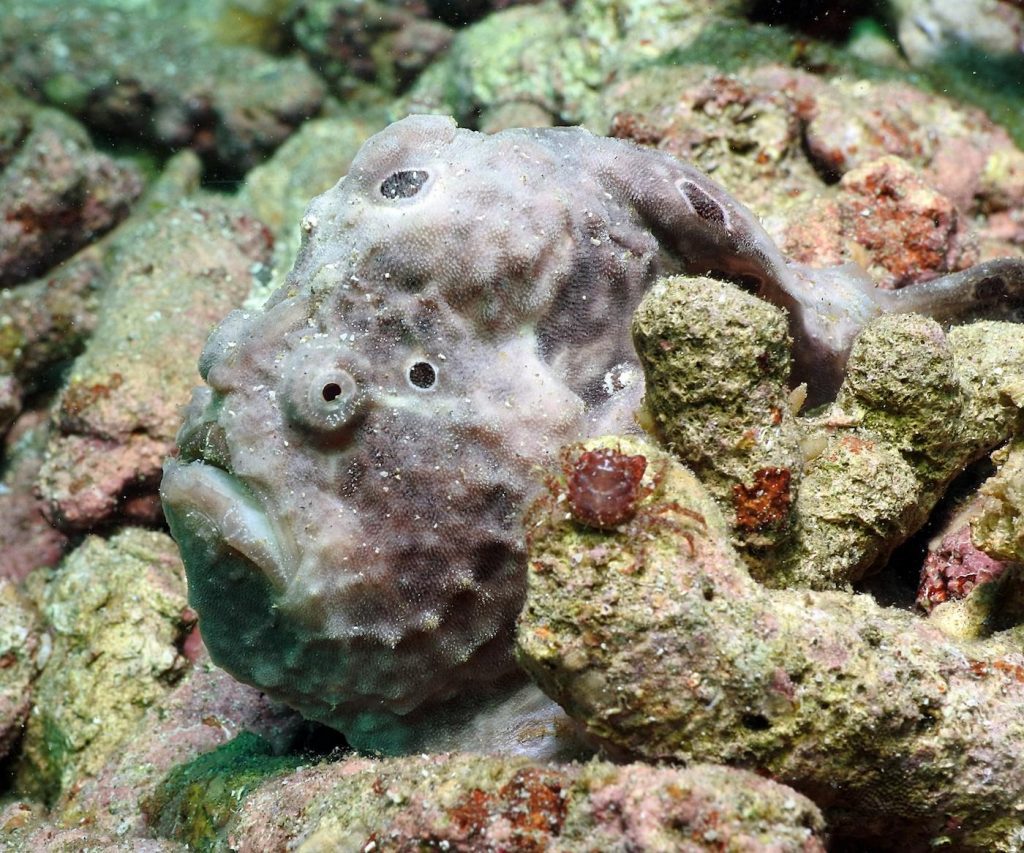 Dawn Seddon was in second place in this category, with a great shot of a frogfish, complete with a little crab in the foreground. This was the closest category and there was not much separating the two.
Best Photograph Taken By A Pro Photographer or Pro Diver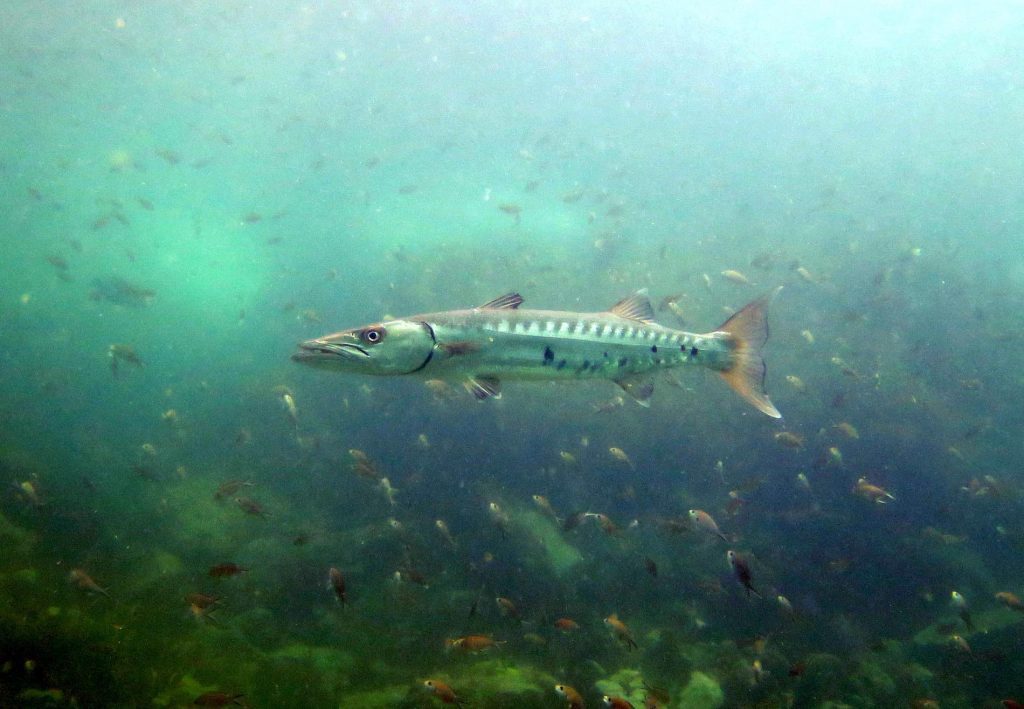 Keen photographer Diane Martino from Lumbadive Dive Centre on Carriacou won first place with her atmospheric shot of a barracuda, while Keone Drew from Eco Dive on Grenada got second place with his black-and-white shot of the Veronica L shipwreck.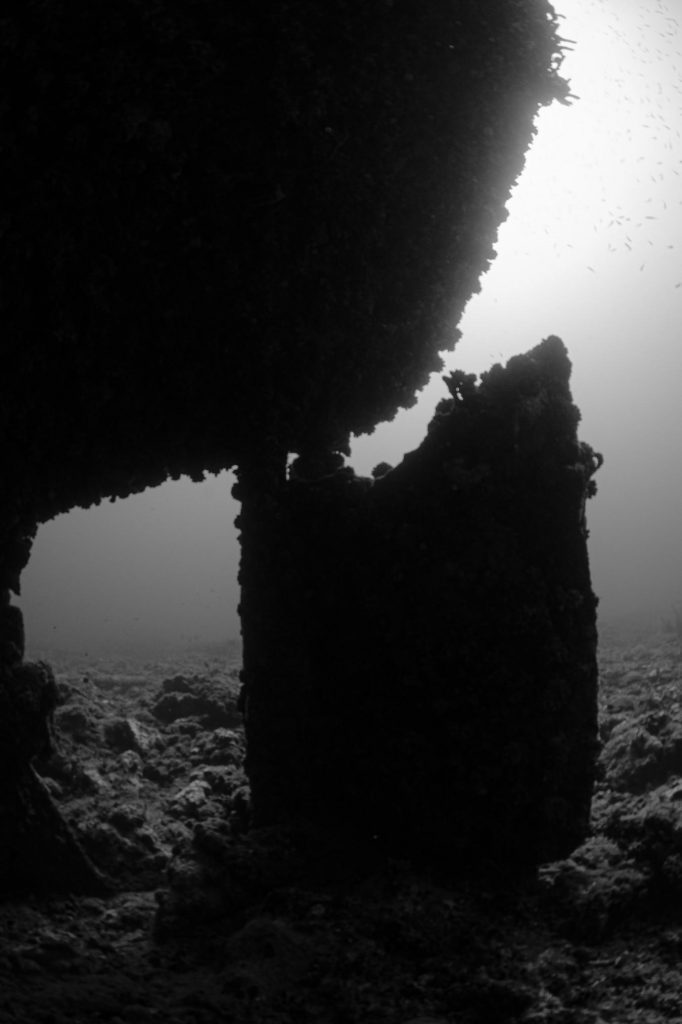 Source: Source link
Grenada's COVID-19 public health threat level raised to HIGH
The Ministry of Health today announced that it has raised its public health threat alert level to HIGH.
ORANGE (High) level means VERY HIGH POSSIBILITY/EXPECTED and the condition applies when a credible threat of increased infectious diseases transmission (of an unusual virus activity/spread/outbreak, etc.) exists of disruptive public health activity/activities with a direct and specific threat against the health sector/country and its dependencies…
The decision was taken in accordance with the Ministry's Infectious Diseases Public Health Threat Level Response Protocols, at the daily (COVID-19) Briefings with the Health Minister  Hon. Nickolas Steele and his team, managing the current threat of the coronavirus.
In taking the decision the MOH considered the Caribbean Public Health Agency's (CARPHA) situation report #15, which concluded that the risk for the Caribbean is now Moderate to High.
Grenadian health authorities, keeping a very close eye on outbreak of COVID-19 indicated that they are also tracking travellers from Japan, South Korea, Iran, Singapore, and Italy, which have seen steady increases in the number of confirmed COVID-19) cases.
The MOH said it is presently monitoring the situation in the rest of Europe, the United States, North and South America, and any other region where community transmission has been established.
Acting Chief Medical Officer, Dr Francis Martin, told the GIS that at this time all options are being considered and the system is in full response mode.
The Ministry, acting on sound advice from its local, regional and international public health experts, reminds the Grenadian public that its Importation Transmission Watch (ITW), remains in full effect for the entire tri-island.
GIS
NOW Grenada is not responsible for the opinions, statements or media content presented by contributors. In case of abuse, click here to report.
Source: Source link
IRD keeping in touch with the sister isles
The Inland Revenue Division (IRD) is encouraging the citizens of Carriacou and Petite Martinique to take advantage of its visit to the island from Monday 2 to Friday, 6 March 2020.
A team from the IRD will be conducting an Outreach Office at the District Revenue Office in Hillsborough, where the general public will be able to:
Register businesses
File objections for property tax
Obtain clarity/information on any tax-related matter including assistance with the completion of tax returns
Tax advisory for businesses will also be conducted.
All residents, agents and/or representatives of properties on the Sister Isles that have to be assessed for Transfer Tax are advised to contact the Division via telephone on 435-6945/6, 435-1905 or email at gndird@ird.gd to facilitate same.
Inland Revenue Division – Striving for Greater Taxpayer Compliance.
Comptroller, Inland Revenue Division
NOW Grenada is not responsible for the opinions, statements or media content presented by contributors. In case of abuse, click here to report.
Source: Source link
St David's Day celebrations 2020
The Virgin Parish Cultural Organisation (VPCO) will be hosting St David's Day celebrations from 1–8 March 2020.
Activities kick off on 1 March with a church service from 10 am at the Petite Bacaye RC Church, St David. On 8 March, celebrations go into full mode at the organisation's home, Marlmount Big Yard, from 3 pm. There will be an exhibition featuring arts, crafts, agricultural produce, and more. Individuals in the parish and organisations who have made an impact in various areas will also be recognised. The event will culminate with performances from calypso and soca artistes and a live band from the parish.
Additionally, during the month of March, VPCO's Facebook page will highlight groups, organisations, companies and individuals who have made significant contributions towards the development of the parish.
The Virgin Parish Cultural Organisation (VPCO) is an organisation made up of individuals committed to the development of sports and culture in the parish of St David. Our current focus is on raising the standard of events that are part of our parish way of life. 1 March is recognised as St David's Day.
Follow the Virgin Parish Cultural Organisation on Facebook for updates.
VPCO
NOW Grenada is not responsible for the opinions, statements or media content presented by contributors. In case of abuse, click here to report.
Source: Source link