Peter Handke: Critics hit out at Nobel Prize award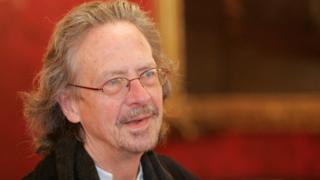 Critics have hit out at the decision to give Peter Handke a Nobel Prize for Literature.
The Austrian playwright, novelist and poet was awarded the 2019 prize on Thursday.
He is a highly controversial figure for his support for the Serbs during the 1990s Yugoslav war.
Albania's Foreign Minister Gent Cakaj wrote on Twitter that the award was shameful and had been awarded to a "genocide denier".
The Austrian author said he was "astonished" at winning the prize adding that the decision was "very courageous by the Swedish Academy".
The Swedish Academy which oversees the prestigious award said in a statement that Mr Handke had been recognised for "an influential work that with linguistic ingenuity has explored the periphery and the specificity of human experience".
Tokarczuk and Handke win Nobel Literature Prizes
Author Conde wins alternative Nobel Prize
He will receive nine million Swedish kronor (£740,000), as well as a medal and a diploma.
However many have hit out against the academy's decision to hand the prize to a man who was considered close to former Serb leader Slobodan Milosevic.
Mr Handke spoke at his funeral in 2006.
He once denied the Serbian massacre at Srebrenica and compared Serbia's fate to that of Jews during the Holocaust – although he later apologised for what he called a "slip of the tongue".
"Never thought [I] would feel to vomit because of a Nobel Prize," Albanian Prime Minister Edi Rama wrote on Twitter.
Kosovo President Hashim Thaci tweeted: "The decision of Nobel Prize brought immense pain to countless victims."
Emir Suljagic, a survivor of the massacre of more than 8,000 Muslim men from Srebrenica said: "A Milosevic fan and notorious genocide-denier gets Nobel prize in literature … What a time to be alive."
PEN America said it was "dumbfounded by the selection of a writer who has used his public voice to undercut historical truth", in a statement from its president, Jennifer Egan.
British author Hari Kunzru also criticised the decision. He told the Guardian: "More than ever we need public intellectuals who are able to make a robust defence of human rights in the face of the indifference and cynicism of our political leaders. Handke is not such a person."
National Television Awards highlights in two minutes


The winners include Mrs Brown's Boys, Jesy Nelson, Sir Michael Palin and of course… Ant and Dec.



Source link
National Television Awards 2020: Red carpet in pictures
The 25th National Television Awards brought the biggest names in British telly together on Tuesday evening.
Here's what some of the stars looked like as they arrived at the O2 Arena in London, to mark the achievements of the small screen over the past 12 months.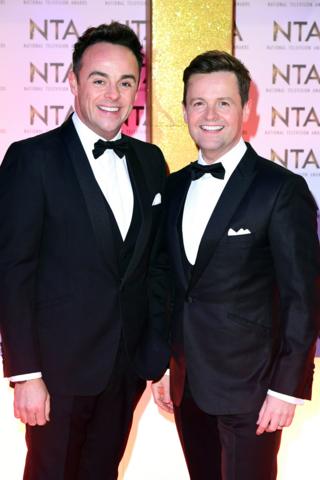 Ant and Dec have won awards 18 years in a row but new host David Walliams was quick to ensure they remained grounded.
He joked the pair were sitting on the front row, "not because they're important. Because they've forgotten their booster seats".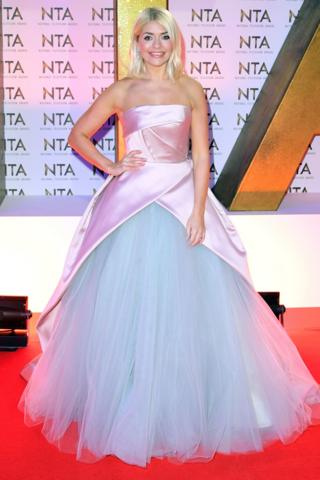 Holly Willoughby is up against her This Morning colleague Philip Schofield for best TV presenter. We hope that's not why this picture was taken on her own. Gulp!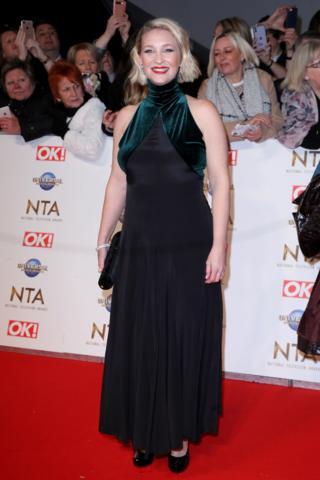 Joanna Page – aka Stacey from Gavin and Stacey – told the BBC's Colin Paterson she tuned in for the latest Christmas special, just like the rest of us.
"I had a gin and a chocolate orange and I sat down and I enjoyed it" said Page.
The show, which arrived after a decade-long hiatus, was the UK's most-watched scripted TV programme of the entire 2010s.
Page was joined on the red carpet by her co-stars Larry Lamb and Alison Steadman. Lamb said he thought the show, which "everybody loves", might return again.
"It's just a warm fun show and it was like a family being back together again" Steadman added.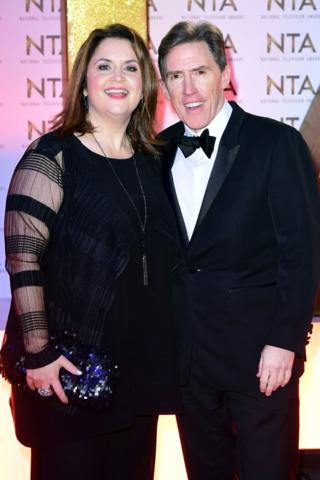 Oh [as she might say] Nessa and Uncle Bryn were there as well.
Ruth Jones said the 17 million-plus viewing figures were "unfathomable" and she watched it go out live alongside co-writer James Corden.
No spoilers but Rob Brydon thinks the show's cliff-hanger ending, involving the pair, should leave people "wondering what happens".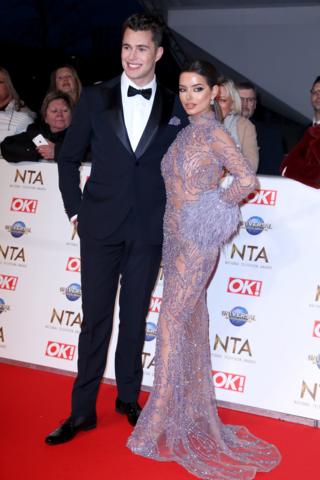 Love Island stars Curtis Pritchard and Maura Higgins were two of the first to arrive and dressed to impress.
They're up in the brand new category of best challenge show.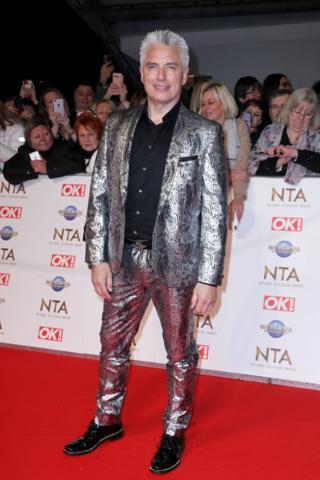 John Barrowman arrived in a shiny silver suit to match his silver hair.
The Dancing on Ice judge, who this week returned to Doctor Who too, was aiming to beat Strictly in the best talent show category.
The ITV show saw Ian H Watkins and Matt Evers enjoy the first ever in-competition same-sex dance on any UK reality dance TV show, but when asked to talk about it Barrowman dismissed it as "old news".
"They're just like everyone else and that's just how it should be," said Barrowman, who urged other channels to "represent who watches your shows".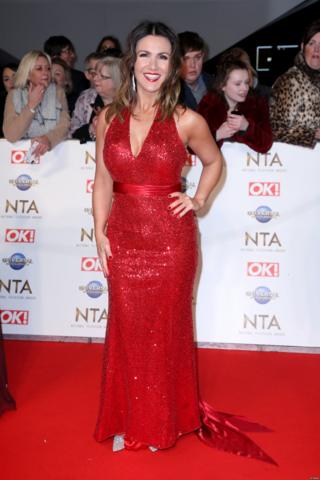 Piers Morgan boycotted the awards as the "same people always win".
He said he'd live tweet it from home, but his Good Morning Britain co-presenter Susanna Reid was there to represent in red.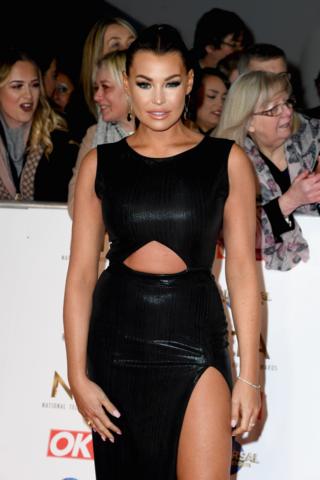 The only way was the red carpet for The Only Way is Essex star Jessica Wright.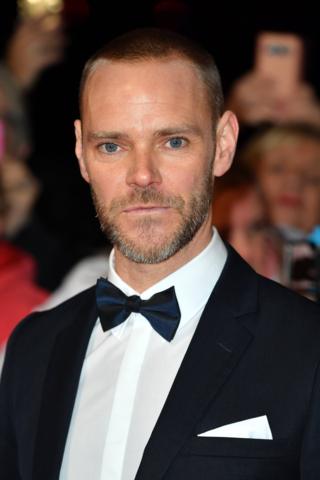 Joe Absolom played the murderer Christopher Halliwell in the ITV drama A Confession.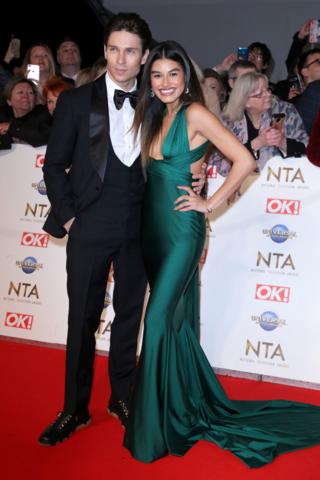 Joey Essex and Lorena Medina stepped out together and even shared a kiss, as well as the spotlight.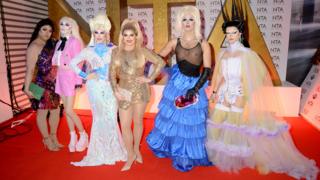 Sum Ting Wong, Scaredy Kat, Blu Hydrangea, Cheryl Hole, Crystal and Gothy Kendoll of RuPaul's Drag Race certainly caught the eye.
The first-ever winner of the UK version of the show, The Vivienne, said she thought the show had a "good chance" of winning an award.
"I've gone from performing in gay bars to performing in arenas."
Here's some more strong red carpet looks…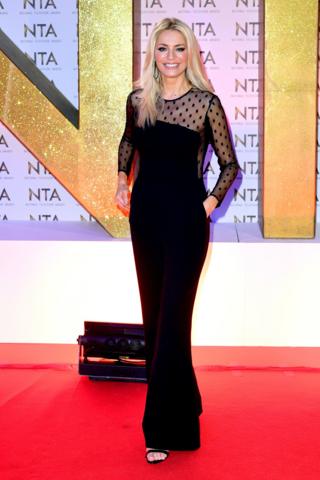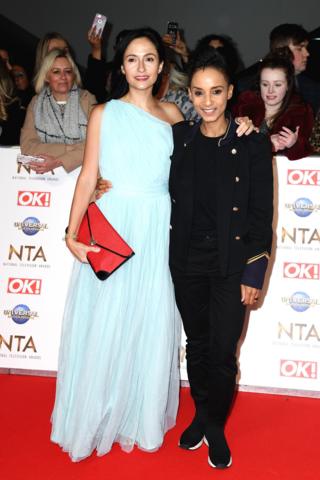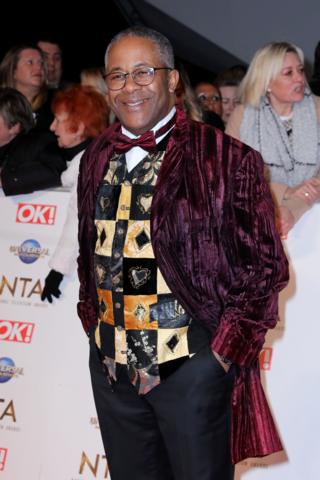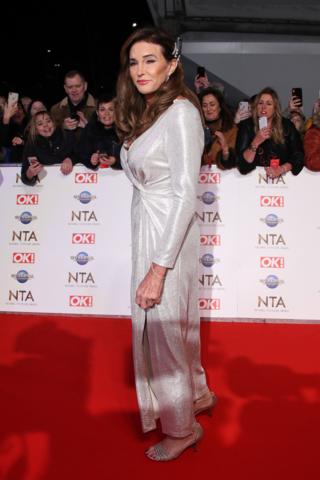 Follow us on Facebook, or on Twitter @BBCNewsEnts. If you have a story suggestion email entertainment.news@bbc.co.uk.
BBC director general Tony Hall: 'Nicholas Parsons was a legend'
The BBC's director general Tony Hall has paid tribute to the broadcaster Nicholas Parsons who has died at the age of 96.
Parsons, who hosted Radio 4's Just A Minute since its inception in 1967, died after a short illness.
Speaking to BBC Media Editor Amol Rajan, Mr Hall said he was "immensely saddened" at the loss of Parsons, who he described as a "wonderful, charming, witty, warm man".
Read more: 'Broadcasting legend' dies aged 96 after short illness