Peaky Blinders 'gloomy' finale wins over critics (just)
Spoiler alert – we've tried to avoid major plot information but some details may be revealed.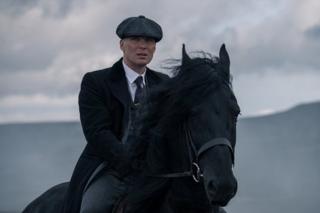 The finale of the fifth series of BBC crime drama Peaky Blinders has drawn mostly praise from critics despite its gloom and lack of closure.
The series began with Tommy Shelby facing a mental health crisis and ended with him teetering on the edge.
The Guardian's Sarah Hughes praised the depiction of Tommy's "existential crisis" in her review.
"I did genuinely enjoy this gloomier-than-usual finale and how the storyline ultimately played out," she said.
"This hasn't been a perfect series (although I have personally enjoyed it) but one thing that has been beautifully handled has been Tommy's impending breakdown."
An average of 3.8 million viewers tuned in to see the curtain come down on the latest chapter in the Shelby story. The figure is slightly up on the series five opener which hit 3.7 million. Series four, which was shown on BBC Two along with the previous three series, had am average of 3.3 million viewers.
In her four-star review for Metro, Tilly Pearce was already looking forward to season six.
"We've somehow blinked and an entire season of Peaky Blinders is over and done with for another season, but dear God what a way to go," wrote Pearce.
"The mental health of the Shelby boys has been at play throughout the past six episodes.
"There is a lot to tie up next season… it would be good to have someone around to take the sting out of the bleakness.
"This episode is Peaky at its best – surprising even with the expected, keeps you on your toes and leaves you wanting more. Bring on season six gang, we'll be waiting."
Meanwhile Louisa Mellor, writing for Den of Geek, enjoyed the series but was left exhausted by the twists and turns in the plot.
"It was a heady, chaotic series, with multiplying plotlines and more enemies than we could count, in total contrast to the neat, simplified threat of Luca Changretta and his men in series four," she said.
Loose ends
Mellor also noted that this series had mainly focused on the unravelling of Tommy Shelby, played by Cillian Murphy.
The unanswered questions from this series also proved a stumbling block for Michael Hogan in The Telegraph.
Hogan said the "disappointing" finale left viewers "dangling" in his two-star review.
"[Previous] Peaky Blinders finales had become a little formulaic, certainly," he added.
"The fifth was jarringly different, as writer Steven Knight shook up his own formula.
"But lots of loose ends were left dangling… roll credits and doom-laden Nick Cave theme song. Now bring on series six and soon. We need answers."
Hogan's thoughts were echoed by some fans on Twitter (spoiler alert).
The Times' Carol Midgley, giving the episode four stars out of five, declared "it was a stonker of a finale" and had "mostly played a blinder".
---
Follow us on Facebook, on Twitter @BBCNewsEnts,. If you have a story suggestion email entertainment.news@bbc.co.uk.
Cinema signs become a creative canvas in pandemic times
Normally a space for displaying film times, cinema signs have seen a wave of creativity in the United States during the coronavirus pandemic.
Witty customised signage has appeared reflecting the cinema owners love of films, their humour and concerns.
Talking Movies' Tom Brook reports.
Talking Movies can be seen on BBC World News
Actor Michael Angelis dies aged 76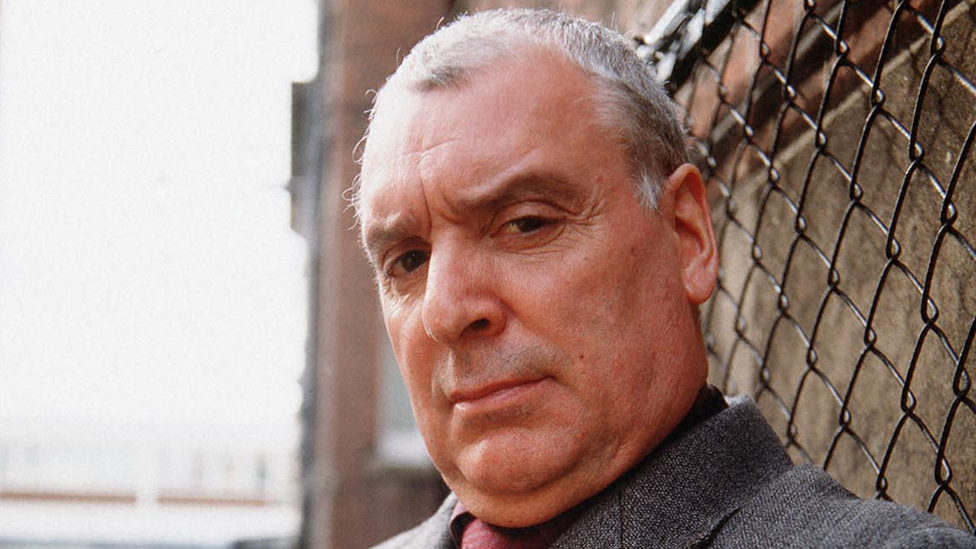 Actor Michael Angelis, known for his role in TV dramas such as Boys from the Blackstuff, and for narrating Thomas The Tank Engine, has died at the age of 76.
He died suddenly while at home with his wife on Saturday, his agent said.
The Liverpool-born actor lent his voice to children's favourite Thomas and Friends for 13 series after taking over from Beatle star Ringo Starr in 1991.
He also appeared as Mickey Startup in Auf Wiedersehen, Pet.
He starred alongside Bernard Hill and Julie Walters in the Bafta-winning 1980s series Boys From The Blackstuff, which highlighted the hardships of unemployment.
Angelis also had roles in Minder, The Liver Birds, Z Cars and Good Cop.
He was married to Coronation Street actress Helen Worth, who plays Gail Platt, from 1991 to 2001, and later married Jennifer Khalastchi.
Paying tribute to him on social media, comedian Matt Lucas described Angelis as "one of the greatest TV actors I've ever seen".
Lucas said: "His work with (screenwriter) Alan Bleasdale was tremendous. What a loss."
Coronavirus: The self-isolation choir with worldwide members
We've all missed being with friends, families and colleagues over the last few weeks, but the two million people in the UK who belong to choirs have missed the experience of singing together.
This weekend thousands of them will gather online for a singalong of Handel's Messiah, which lasts hours.