Nadiya Hussain praised for on-screen anxiety treatment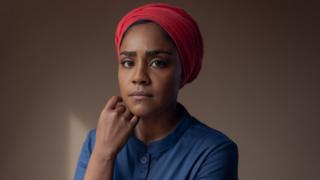 Viewers have praised Nadiya Hussain for opening up about her lifelong struggle with "extreme anxiety", and her journey to get help, in a BBC One documentary.
The 2015 Great British Bake Off winner allowed cameras to follow her as she sought a diagnosis and treatment.
She was seen having therapy, speaking about how her anxiety and panic attacks stemmed from childhood bullying and serious health problems in her family.
It was an "incredibly open, honest and moving account", one viewer wrote.
In Nadiya: Anxiety and Me, which was shown on Wednesday, she spoke about her regular panic attacks and voices in her head telling her she's not good enough.
Anxiety was "often an overwhelming feeling I can't control" and "a monster" that stops her functioning, she said.
"Having anxiety is probably one of the most lonely, most isolating things to have because you are your own worst enemy and you live inside your head," she said.
During her cognitive behavioural therapy, she traced her problems back to when her brother and sisters both had life-threatening illnesses as young children, and the severe bullying she suffered at primary school.
Racist bullies would pull her hair out, slam her fingers in doors until all her fingernails fell out, and flush her head down the toilet.
"I still have that memory of the water going up my nose and feeling like if they don't pull me up now I am going to drown with my head in this toilet," she said.
After that, she hid under a sink and had her first panic attack.
"If I could erase my memory, then I would take that one memory out of my head, because that memory is always there," she said.
The Daily Telegraph's TV critic Isabel Mohan wrote: "By opening up about the severity of her condition and tackling it head-on, Hussein should now become an inspiration to her fellow anxiety sufferers."
The programme also followed Hussain speaking to other sufferers, and doing something that would have been unthinkable before – taking an unplanned train trip to London.
Mohan wrote: "It feels bizarre that this familiar, friendly face, regarded as Bake Off's biggest success story and a huge role model for many British Muslims, would ever be so scared of a simple trip, and is an important reminder that we shouldn't assume that our friends and family are doing OK just because they're all smiles when we see them."
Writing in The Huffington Post, Rachel Moss said: "In a world where nearly nine in 10 people with mental health problems say stigma and discrimination have a negative effect on their lives, honesty like Nadiya's feels like something we all need."
Nadiya added during the programme: "I'm also aware I'm incredibly lucky because there are lots of sufferers who are undiagnosed or who are not getting professional treatment."
The documentary was part of a string of special programmes made for Mental Health Awareness Week.
In David Harewood: Psychosis and Me, on BBC Two at 21:00 on Thursday, the Homeland actor will speak about being sectioned after a psychotic breakdown at the age of 23.
"As Nadiya said last night, we need to talk about these things," he told BBC Breakfast.
Alastair Campbell: Depression and Me, fronted by the former Labour spin doctor, will be on BBC Two on Tuesday 21 May.
Follow us on Facebook, on Twitter @BBCNewsEnts, or on Instagram at bbcnewsents. If you have a story suggestion email entertainment.news@bbc.co.uk.
Queen reprise 22-minute Live Aid set at Fire Fight Australia concert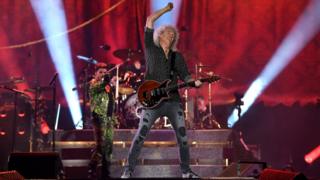 US singer Adam Lambert has joined Queen to reprise the band's legendary 1985 Live Aid set for 75,000 people at a huge benefit concert in Sydney.
The 22-minute set was part of a 10-hour fundraising event organised to raise A$10m (£5.15m; $6.71m) for communities devastated by bushfires.
"As Aussies we bear together… because it turns out the people at the top don't," the host Celeste Barber said.
Recent fires have killed at least 33 people, destroying thousands of homes.
In New South Wales, the worst-hit state, heavy rains have brought blazes under control. But in the last few months more than 11 million hectares of land – an area comparable to the size of England – has been affected across all of Australia's states and territories.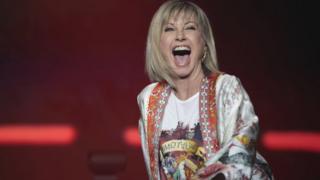 On Sunday, Olivia Newton-John and Alice Cooper joined local stars 5 Seconds of Summer, Tina Arena and Delta Goodrem for the Fire Fight Australia gig.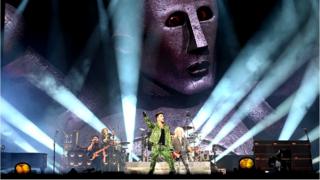 Joining Queen's Brian May and Roger Taylor on stage, Lambert filled in for the late Freddie Mercury as the band performed hits such as Bohemian Rhapsody, Radio Ga Ga, We Will Rock You and We Are The Champions.
How much rain did it take to put out the NSW fires?
'Urgent help' needed for 113 species after fires
Lambert, a former American Idol contestant who has previously toured with Queen, said it was a "real honour" to perform the band's full Live Aid set for the victims of Australia's bushfires.
The set at the 1985 fundraising concert at London's Wembley Stadium for famine relief is seen as one of the greatest performances by any rock band. It was recreated for the 2018 film Bohemian Rhapsody.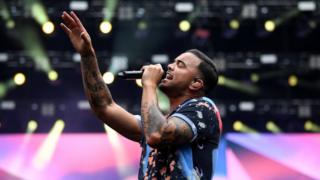 Australia has always had a fire season, with naturally occurring blazes sparked during the dry summer, but this year's has been unprecedented in the scale and intensity of the fires.
Prime Minister Scott Morrison's government has come in for harsh criticism for its response to the disaster.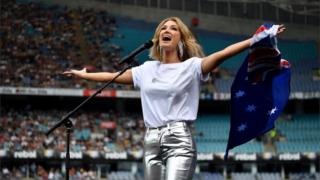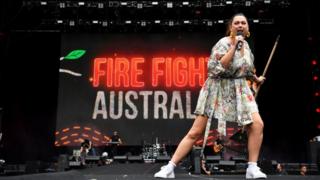 Profits from the event will be passed on to rural fire services, communities affected by bushfires and animal welfare groups.
A visual guide to Australia's bushfire crisis
Bushfires bring 'apocalypse' to Kangaroo Island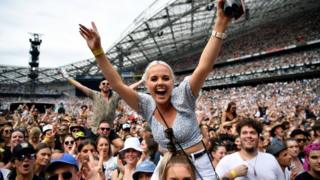 Among those attending was Dalene George, a teacher from Bateman's Bay, who told Reuters news agency: "[I want to be] part of the people who helped to try and bring things back together and bring smiles. Yeah be part of that healing stuff that happens with community."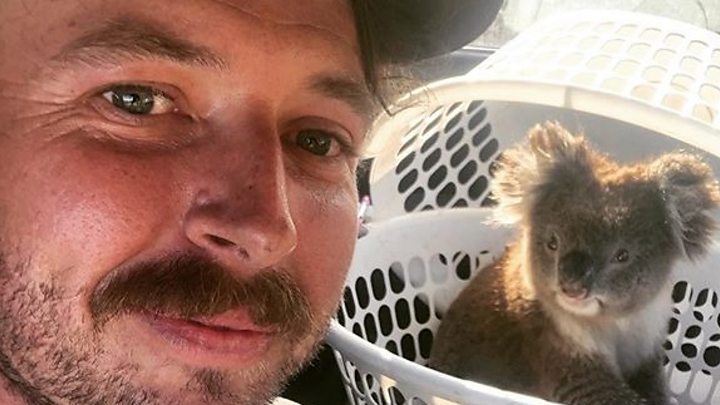 Another concert-goer, bank worker Karen Adams, said: "We're in Sydney so we couldn't even get down there to help, which was heartbreaking. And I work in a bank and so many families have lost everything so we're here to support them all."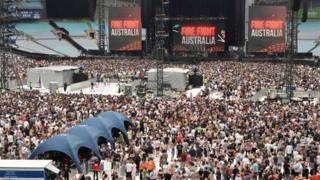 All pictures copyrighted.
Caroline Flack: Love Island episode taken off air after ex-host's death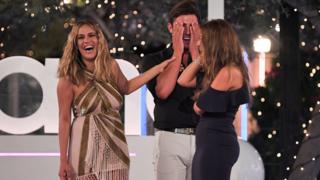 ITV have pulled Saturday's edition of Love Island following the death of the show's former host Caroline Flack.
An episode of unseen bits from the week in the villa was due to have been aired at 21:00 GMT.
Flack's death shocked fans on Saturday. It came two months after she was replaced as host of the show after being charged with assault.
An ITV statement said: "Everybody at Love Island and ITV is shocked and saddened by this desperately sad news."
It continued: "Caroline was a much loved member of the Love Island team and our sincere thoughts and condolences are with her family and friends."
ITV2's programme announcer said: "In light of today's sad news we're replacing tonight's episode of Love Island: Unseen Bits with a double bill of You've Been Framed."
Love Island's first winter series, which is being filmed in South Africa, is due to end on Sunday, 23 February.
TV presenter Caroline Flack dies at 40
Looking back at Caroline Flack's career
Meanwhile, Channel 4 said its series The Surjury, which was to have been hosted by Flack, will not air.
A Channel 4 spokeswoman said: "We are shocked and saddened to hear the tragic news about Caroline Flack. Our deepest sympathies go out to Caroline's family and friends.
"Under the circumstances, we have decided not to broadcast The Surjury."
When the show was announced in October, the channel said it would feature a 12-strong jury of the public who would decide if people got the cosmetic surgery they dreamed of.
Follow us on Facebook, or on Twitter @BBCNewsEnts. If you have a story suggestion email entertainment.news@bbc.co.uk.
Caroline Flack's career highlights in pictures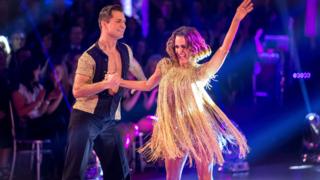 TV presenter Caroline Flack, who has died at the age of 40, starred on some of Britain's biggest television shows.
Here is a selection of photos that capture her career highlights.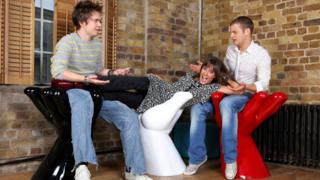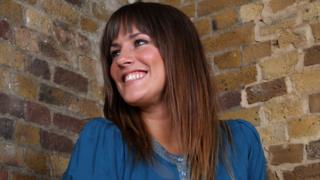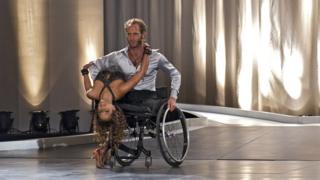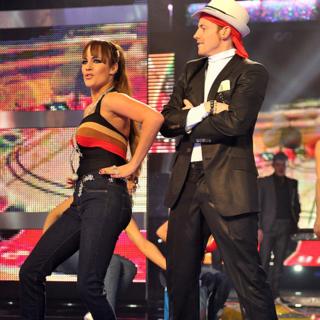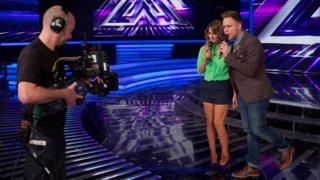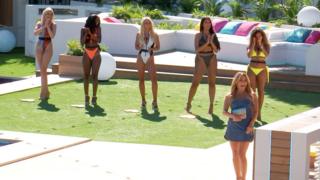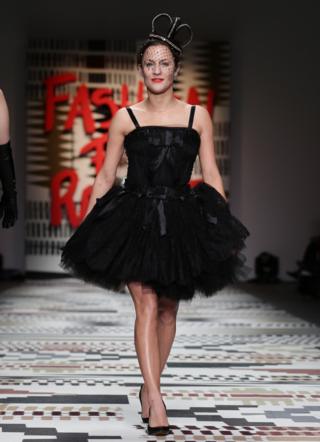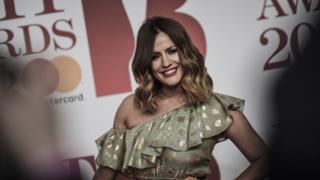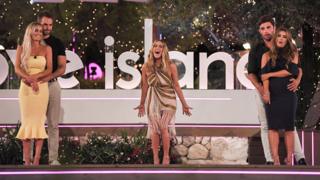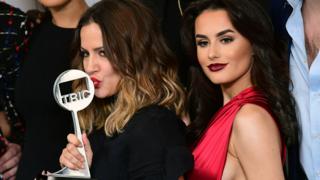 Follow us on Facebook, or on Twitter @BBCNewsEnts. If you have a story suggestion email entertainment.news@bbc.co.uk.