Jeff Koons' Rabbit sculpture breaks record for living artist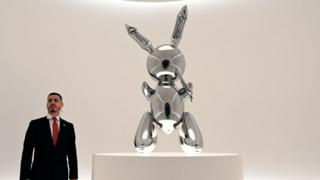 A sculpture by US pop artist Jeff Koons has sold for $91.1m (£71m), breaking the record price for a work by a living artist.
Christie's in New York sold Rabbit – a 41in (104cm) steel cast of an inflatable created in 1986 – for more than $20m over its estimated price.
It beats the previous record set by British artist David Hockney in November.
The buyer was in the audience for the auction, but has not been named.
On its website Christie's described Rabbit as "cute, sinister, cartoonish, imposing, vacuous, sexy, chilling, dazzling and iconic".
It is one of Jeff Koons' most well-known pieces. The US artist's sculptures have provoked controversy for decades after he emerged as a leading figure in New York's art scene in the 1980s.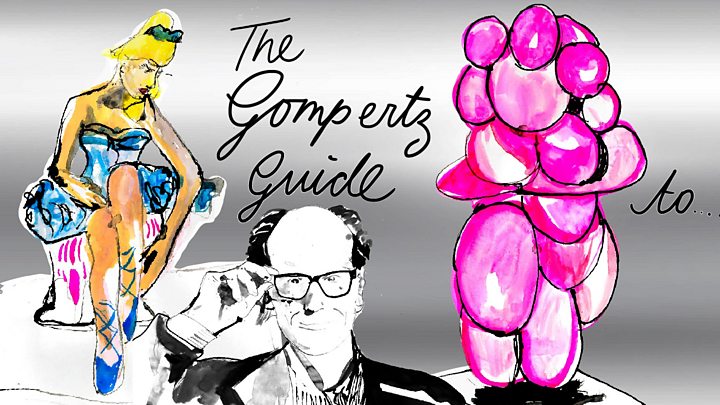 Koons previously held the record price for a living artist's work for his piece Balloon Dog (Orange).
But he was overtaken last year by Hockney's Portrait of an Artist (Pool with Two Figures), which sold for just over $90m (£70m) at the same auction house.
The sale comes in the same week a Claude Monet Haystacks painting sold in New York for $110.7m – a record for the French artist.
Earth Harp: The man behind the unique instruments 'epic' sound
William Close is the inventor behind the Earth Harp – the world's longest string instrument which uses architecture and landscapes to create a unique sound.
Mr Close, who has performed the giant harp all over the world, says the audiences are often left feeling like they are "inside the instrument" during his performances.
Verdi opera: Conductor stops performance over 'phone miscreants'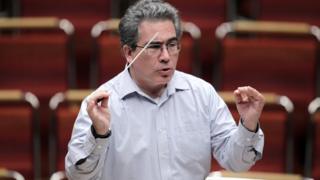 A conductor has twice stopped an opera in Cardiff after mobile phones rang in the audience.
Carlo Rizzi was conducting Welsh National Opera's new production of Verdi's Les Vêpres Sicilienes, at Donald Gordon Theatre at the Wales Millennium Centre on Saturday night.
Audience members said Rizzi twice stopped and spoke to the audience about the distraction it caused.
Verdi's opera is based around true events in Sicily in 1282.
'Phone miscreants'
David Jackson, a BBC employee who was in the audience, said Rizzi was applauded after bemoaning the interruption caused by mobile phones.
He said: "I spoke to Carlo afterwards and congratulated him on the performance, but also on tackling the phone miscreants.
"He got a warm round of applause after he stopped and ticked off the audience member. Both incidents were right at the beginning of the show and all was well after that."
The opera is sung by WNO in French in its new production directed by Sir David Pountney.
Another audience member confirmed the two instances of disruption caused by mobile phones.
It is not the first time a mobile phone has drawn irritation during a high-profile live performance, with the devices falling foul of numerous artists in the past.
Pianist Krystian Zimerman stormed out of a concert in 2013 because a fan was filming with his phone.
And film and stage actors Daniel Craig, Hugh Jackman and Benedict Cumberbatch have all voiced their anger at the use of mobiles while treading the boards in London.
Last year, singer Madonna said she would ban mobile phones from future gigs.
Jackson said his enjoyment of the opera in Cardiff was not affected by the interruptions.
"It was a wonderful performance of a comparatively rarely done piece of Verdi – the mobile phone business didn't detract," he said.
WNO confirmed there were "short pauses" and that Rizzi addressed the audience following the second interruption.
Exploring contemporary dance in Botswana
Contemporary dance is making its mark in Botswana, where funding for arts is slowly growing.
Mophato Dance Theatre is a contemporary dance company and the country's first dance studio to focus on Afro fusion and contemporary dance.
"There's a lot of traditional dance in Botswana and we wanted to bring something different into the industry," Andrew Letso Kola, artistic director of Mophato Dance Theatre told the BBC.