Pt II
Tobago's 18th-century violent ­resistance to enslavement had no parallel in Trinidad.
A proud example was the uprising in 1770, led by an African known to us only by his slave name, Sandy, which happened only six years after the start of plantation development on the island, and saw at least 20 whites killed.
The revolt raged for six weeks before it was crushed, historian Prof Bridget Brereton recorded.
The rebels faced savage reprisal from the colonists, right arms amputated, before they were burned alive, in public, as an ultimately futile warning to those who dared resist again.
Legend has it that Sandy escaped capture by taking to the sea at Crown Point and swimming to Trini­dad, coming ashore in Toco, where he lived out the rest of his life.
The truth of this epic story of Sandy's survival and swim is lost to history.
But in May 1991, Raymond La Croix proved it could be done.
La Croix was then 37 years old, and had trained for 20 years before travelling from his home at Grande Riviere, Trinidad, to enter the water at Store Bay, Tobago, to swim back to the Big T—35 kilometres in a straight line between the islands.
He had, by then, generated ­national interest, with co-workers and fund-raisers from WASA and San Juan/Barataria Lions Club, joining his friends and relatives on a beachfront vigil at Mission Village, Toco, where he planned to make a triumphant landfall.
How he did it
It has been 31 years since La Croix walked into the sea.
But when we spoke with him last week, he remembered every detail.
It was a Sunday. A long weekend, since Whit Monday was still then a public holiday.
La Croix swam away at 4.30 a.m. He had a supporter swimmer, Kishan Sooknanan. There were several pirogues around him. The fishing boats often made the trip between islands, and La Croix thought they could help him locate the favourable currents flowing towards Trinidad.
In the event it all went badly, there was a Coast Guard vessel, captained by Lt Hayden Poon. La Croix said, "Somewhere before we cleared the airport, I was already a mile ahead of Kishan. We were about two hours into the swim. The Coast Guard took him out of the water. And I carried on. My nephew was aboard one of the boats. He was responsible for feeding me every two hours. He would drop the Jaliter bottle into the water—a porridge mix of granola, every kind of seed, raisins, channa. All I needed was two gulps and I was good for hours."
But he said that early on he was in trouble. "And I blame myself for that. I thought those fishing boat men, who always coming to Tobago from Toco, would be able to read the currents and guide me. But they didn't know one fart.
"One of those current take hold on me. And for hours, I just did a five-mile circle, three times, until the Coast Guard came up, and they told me—listen, those boatmen have you trapped here."
La Croix said the Coast Guard threw out a rope to him so that he could be pulled out of the vortex towards Tobago and resume the swim west. "But that big rope sank in the big swells. So, when they were pulling me, I was not riding the swells. I going through the swells—15 feet, 20 feet, I going through the middle of that!
"I felt at some times, them fellas want to kill me and I under water, and I want to breathe, holding on, anticipating that I would come out soon. All of that helped me keep my breath long. When they pulled me through four five six swells, I couldn't take it again, I let go of that rope."
Mental and spiritual strength
La Croix said his only hope then was the Coast Guard. "I told them I following you all. Go ahead, and I will keep my eyes on the Trinidad and Tobago flag flying on the highest point of the vessel."
None of it was easy. The choppy waters pulled every which way, as he alternated between the backstroke and the butterfly. By 11 a.m. he was halfway there—a speck moving across a channel between the Caribbean Sea and the Atlantic Ocean, more than a hundred metres deep.
But wasn't his body exhausted by then?
La Croix said, "You have to think deeply about this. There is only so much you can prepare physically for this. You can train as much as you want, but if you don't prepare mentally and spiritually, after six or seven hours, your body would quit.
"For me, that was when my mind and spirit came to help, to regenerate my body, to give me a second flash of strength. And when I got that, there was no failing of my body again, and I could go and go, until death. And that is what happened to me, in the sea."
By afternoon, La Croix was watching the Trinidad coastline, but still kilometres out to sea, realising he was passing Toco, and the finish line at Mission Bay, San Souci, and his home village of Grande Riviere.
He said he tried turning towards the coast to reach the shore.
"But I could not come in. I was in this current pulling me down the coast and out hard. And I'm following the Coast Guard, and I'm asking for no help. I kept moving west, watching the sun in front of me, and it reached the horizon in the east."
By then, darkness was falling, and La Croix had only one fishing boat and the Coast Guard as company.
I didn't know I at reached Mada­mas (the rocky coastline between Matelot and Blanchisseuse) until the Coast Guard pulled alongside me and Lt Poon told me where we were. He gave the captain of the fishing boat some direction on how to get back to Toco in the dark, and then addressed me."
A frightful scene
La Croix said he wept. "I had told him I was willing to swim all night if I needed to get back to Mission Bay—that I could do it. But he said I had to come aboard. We were up against a mountain on the coast and he could not let me. He said with all the zig-zagging and circling, I had already swam 87 miles. And Lt Poon told me those who fight and run away live to fight another day. I shed a lot of tears when he told me that."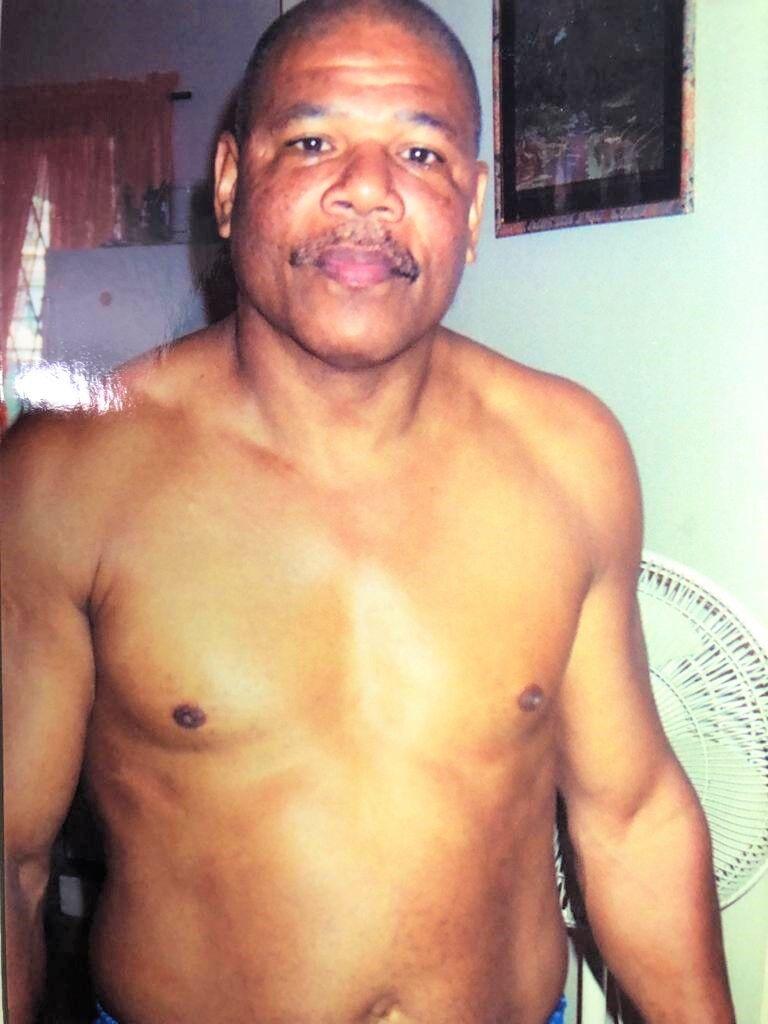 Unknown to La Croix, there were hundreds of people waiting at ­Mission Bay, communicating by wireless radio with the Coast Guard about La Croix's fate.
La Croix climbed a ladder into the boat and sat on the starboard side, and watched for the lights of the villages on the hour back to ­Mission Bay.
Out at sea, he bade his goodbyes to the Coast Guard crew, and completed the swim to shore at 8.30 p.m.
"I never expected what I found. It was a frightful scene to me. I was scared. I never saw so many people. I was only three or four footsteps out of the water and they came and picked me up. There was a fig plantation on the beach back then. They raised a chant, and carried me through that, and mash down everything, until they reached the road.
"My sister and father were there, the whole village, the fellas from WASA with all the company vehicles.
"The road was clogged. Police had to come and sort it out, I can't even remember reaching home, but I wake up in Grande Riviere. But the next day, I was back in the sea, ­planning to do it again," he said.
NOTE: La Croix would attempt that swim from Tobago to Trinidad at least three more times, with varying degrees of success and failure. The full story of his achievements he plans to record in a book. He has time. His body has aged well, and this 67-year-old still spends his days in the waters off Grande Riviere.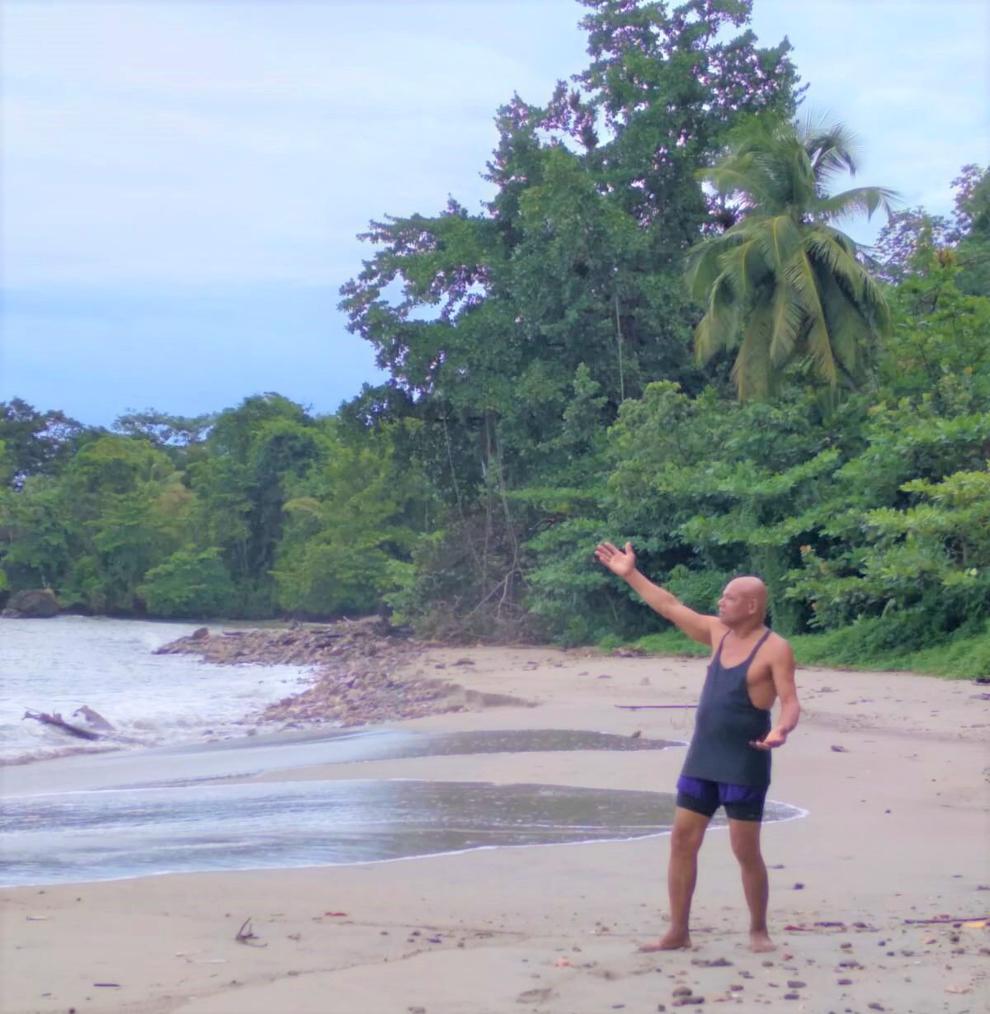 Credit: Source link