Grenada participates in 17th International Architecture Exhibition of La Biennale di Venezia
The island nation of Grenada proudly announces its first participation as an official National Pavilion in the 17th International Architecture Exhibition of La Biennale di Venezia.
This comes after three consecutive appearances of the Biennale Arte in 2015, 2017 and 2019.
The Commissioner, Susan Mains, along with the Minister of Culture, Senator the Honourable Norland Cox, have chosen Grenadian architect Bryan Bullen to present the project of the completed new Grenada Parliament Building. The curators of the pavilion appointed by the Ministry of Culture is the collective of Babau Bureau comprised of Marco Ballarin, Stefano Tornieri, and Massimo Triches.
The title of the Grenada Pavilion, COethos, fits very well with the overarching theme of the curator Hashim Sarkis, "How will we live together?" A video will be the main feature of the pavilion, highlighting the building process and thoughts of the architect Bryan Bullen in the design and construction of the new Parliament Building. Accompanying the video, peristyle columns that mimic those around the parliament building will contain text that explores other areas of needed regeneration of Grenada's architecture and possibilities for the future of the city of St George's. A team of people have assisted Bullen in this endeavour.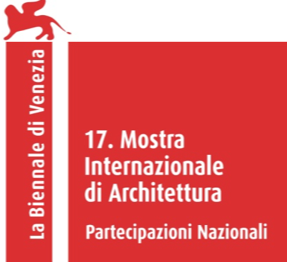 The Grenada Pavilion will open in late May in Venice, and continue through the end of November 2020. It is expected that tens of thousands of people will pass through this venue in the heart of Europe, many being exposed to Grenada for the first time.
Susan Mains, Commissioner, susanmains@gmail.com
NOW Grenada is not responsible for the opinions, statements or media content presented by contributors. In case of abuse, click here to report.
Source: Source link
Blue Light Distillery commits to the fight against Covid-19 in Grenada
Many spirits and liquors producers across the Caribbean are mobilising efforts in response to the growing need for sanitising solutions which are critical to mitigate the spread of Covid-19.
Grenada-based Blue Light Distillery also joined the fight against the virus.
The company, run by Jim Jardine that initially manufactures gin, is one of the beneficiaries of the INTERREG Trade Enhancement for the Eastern Caribbean (TEECA) project, which is coordinated by the Chamber of Commerce of Martinique (CCI Martinique) along with the Organisation of Eastern Caribbean States (OECS), the Territorial Collectivity of Martinique and the Caribbean Export Development Agency (Caribbean Export).
Sanitisers became scarce or impossible to find in supermarkets in Grenada, as soon as the first case of Covid-19 was confirmed on the island on 22 March 2020.
The handmade gin brand Blue Light Distillery decided to embark on the manufacture of antiseptic solutions based on alcohol and aloe vera in response to this unprecedented situation. As of 24 March 2020, the company began to produce 100 bottles of 500 ml per day to supply the supermarkets.
The director of Blue Gin Distillery, Aaron Salyer, explained its decision to revamp the production from hand-crafted gin made with wild Canadian juniper berries to hand sanitisers made with alcohol and aloe vera.
"Blue Light Distillery decided to manufacture hand sanitisers for 2 reasons. First of all, we have access to the high percentage alcohol necessary to make the antiseptic products which are essential in the fight against Covid-19. It also enables us to keep the business afloat during this crisis. Tourism plays a big role in our business. However, bars and hotels are closed, and cruiseships no longer dock in Grenada because of the pandemic," Salyer said.
The director of Blue Gin Distillery also indicated that donations of sanitisers were made to senior citizens' facilities and to people who are most affected by poverty on the island. The curfew introduced in Grenada on 30 March and the ban on the sale of alcohol has also impacted the young company founded in 2018.
The involvement in the fight against Covid-19 enabled the only hand-crafted gin manufacturing distillery of the island to survive while praying for the end of the pandemic and the return to normal economic and tourist activities in Grenada.
OECS-Chamber of Commerce of Martinique Joint Media Release
NOW Grenada is not responsible for the opinions, statements or media content presented by contributors. In case of abuse, click here to report.
Source: Source link
by Linda Straker
1 person charged for burning vegetation without permission
No-burn policy during dry season January to June
Agriculture Fires Act dates from September 1951
Police have confirmed charging one person for burning vegetation because he did not obtain permission to engage in such activities and this is a violation of the no-burn policy which came into effect once the island entered the dry season period of January to June.
The Agriculture Fires Act which dates back to 1951 says, "Every person before commencing the setting of fire on land shall apply in writing or in-person to an Authorised Officer for a licence to do so and shall state in his or her application the location and extent of such land and the reasons why, in his or her opinion, burning is necessary or justifiable."
The authorising authority is the Ministry of Agriculture, but because the country is currently in a limited State of Emergency, its officers are unable to provide a licence to any person who applies.
On Wednesday, while answering questions in a police briefing, Superintendent Randy Connaught, said the burning of vegetation is prohibited. "We do have a policy on the burning of shrubs or vegetation during the dry season and police are still enforcing it." He pointed out that a couple of days ago the fire department responded to a fire in St David. "And this resulted in one person being arrested for burning agricultural lands without the required licence from the agricultural department. So yes, the no-burn policy is still in effect and still needs to be observed by all."
The penalty for any person who sets fire on, or procures, aids or abets the setting of fire on any land without a licence under shall be liable to a fine of $500 and to imprisonment for 3 months.
In the meantime, police have confirmed receipt of a new fire truck that will be added to the fleet. Earlier in the year, Acting Commissioner, Edvin Martin, told journalists that one of the goals in 2020 is to obtain new trucks. Specifications about the truck were not readily available.
NOW Grenada is not responsible for the opinions, statements or media content presented by contributors. In case of abuse, click here to report.
Source: Source link
Motor vehicle app to verify ownership of vehicles at refuelling pumps
by Curlan Campbell, NOW Grenada
General public designated day for refuelling is today, Thursday, 9 April 2020
Motoring public to adhere to protocols to ease access through checkpoints
Motorists advised to display passes, insurance, and photo ID
Officers with the Traffic Department will on Friday, 10 April 2020, utilise a motor vehicle application to verify essential workers who are permitted to refuel are the owners of the vehicles. This measure was deemed necessary as it was observed that persons have attempted to abuse the system by attempting to refuel more than once with other vehicles not registered on their names.
The announcement came as only essential workers will be allowed to refuel at selected gas stations around the island including Deco Servicenter; R&R Service Station at Grand Bras, St Andrew; Victoria Service Centre, and SOL Otway Service Station at Tanteen, St George.
Superintendent Randy Connaught, Officer in Charge of the Traffic Department of the RGPF, outlined the new protocols under which officers will be guided. He said that police will verify each vehicle at the pumps to ensure compliance with the Emergency Powers Covid-19 Number 3 regulations SRO #17 2020.
"I have since deployed with my officers the capability to access our motor vehicle app to verify whether or not the vehicles that are coming to the pumps are indeed owned by the individual. Drivers should walk with whatever documentation by way of your insurance certificate to show the claim of ownership to that vehicle if you are seeking to access the pumps from henceforth, going forward," Supt Connaught said.
Over the next days, police officers will be strictly enforcing parish boundary regulations to ensure that persons with a special access permit to traverse the roads do not abuse their privilege. "We would continue our efforts with the static checks points to ensure that persons within parish boundaries do not use the opportunity, even though you have a special access permit, to move without a sense of purpose. We want persons to ensure that whenever you move, it must be with a sense of purpose. Your permit is not an exclusive right to just traverse the area," Supt Connaught explained.
Traffic Department will be increasing mobile patrols throughout the various parishes on both shopping and refuelling days, and persons granted special access permits will be required to be engaged by officers at every checkpoint to verify their legitimacy. "The advice for members of the motoring public is to adhere to some simple protocols that would ease your access through those checkpoints and to ensure that there is no acrimony between you and police officers trying to ensure that laws are applied. To facilitate easy access through police checkpoints, motorists are advised to display their passes and to have a photo ID, and on the approach of every checkpoint you are advised to roll down your windows and to put your house light on if you are travelling by night, so the police can have clear visibility."
Under the new regulation, the Traffic Department will be implementing a fixed penalty ticketing system with a fine of $500 in the 1st instance, $750 in 2nd instance, and $1,000 for any subsequent offence. Failure to pay within 31 days can see persons face a term of imprisonment of up to 12 months.
Although farmers are considered an essential service, not all category of farmers will be allowed to refuel. Superintendent Vannie Curwen of the Community Relations Department stated that special focus will be placed on having farmers with nursery and animal husbandry to be given preference to refuel. He stated that other sectors of the farming community and the general public will have a designated day for refuelling, which was determined to be Thursday, 9 April 2020. "While we cannot take all of the farmers on any given day, we have to find a systematic and organised way to allow certain sectors of the farming community to come in. Also, the authorities are considering not only farmers across the spectrum of farming but for the general public to refill at some point."
The public is advised that the next shopping days will be Saturday 11 April, and Sunday 12 April 2020. Shopping will be categorised in by surname in alphabetical order. On Saturday, persons with last names from A to M will be allowed to shop between the hours of 8 am to noon, while persons with surnames starting from N to Z will be allowed to shop between 1-5 pm. On Sunday the process will be reversed as shoppers with surnames starting from N to Z will be allowed to shop first, while persons with last names from A to M will be allowed to shop afterwards.
Shoppers will be required to show a national photo ID or shopping can be refused upon failure to present an ID. The one shopper per household rule still applies.
NOW Grenada is not responsible for the opinions, statements or media content presented by contributors. In case of abuse, click here to report.
Source: Source link