By Caribbean Blogger.
Are you ready for the adventure of a lifetime? Brace yourself for the thrill and excitement of jetski tours across the Caribbean Islands. With crystal-clear turquoise waters, stunning landscapes, and a water lover's paradise, the Caribbean offers the perfect backdrop for an exhilarating jetskiing experience. This blog post will delve into the top destinations that will unleash your adrenaline and provide unique memories; from exploring the inviting natural beauty and hidden gems to immersing yourself in freedom and adventure, jetski tours in the Caribbean promise an unforgettable journey. But it's not just about the rush; we will also discuss responsible jetskiing, conservation efforts, and complementary activities that will enrich your overall experience. So, fasten your life jacket and get ready to feel the rush!
The Caribbean Islands: A Water Lover's Paradise
The Caribbean Islands are truly a water lover's paradise with its crystal-clear turquoise waters and stunning landscapes. This tropical region offers a breathtaking playground for watersports enthusiasts, from powdery white sand beaches to vibrant coral reefs. The warm tropical climate and gentle trade winds create perfect conditions for activities like snorkeling, scuba diving, and jetski tours. Whether exploring the vibrant marine life, gliding along the coastlines, or discovering secluded coves and hidden caves, the Caribbean Islands offer endless opportunities for aquatic adventures. The stunning natural beauty and inviting waters make this region a haven for those seeking relaxation and excitement. Get ready to immerse yourself in the paradise of the Caribbean and experience the essence of a water lover's dream.
Jetski Tours Across the Caribbean Islands: Unleashing the Adventure
Imagine the thrill of gliding across the sparkling Caribbean waters, the wind in your hair, and the adrenaline coursing through your veins. Jetski tours are the ultimate adventure, combining exploration, adrenaline, and natural beauty. Whether you're a seasoned rider or a first-timer, jetski tours cater to all skill levels, providing an accessible and affordable way to experience the Caribbean's breathtaking landscapes. Zip along the coastlines, discover hidden coves and witness the vibrant marine life up close. With each twist and turn, you'll feel the rush of excitement and an unparalleled connection with the water. Jetski tours are not just a means of transportation; they are an exhilarating journey that unleashes your adventurous spirit and creates lasting memories. So, buckle up, rev up the engine, and embark on an unforgettable Caribbean jetski adventure.
Aruba
Let's dive into the best Jetski tours across the Caribbean Islands, starting with Aruba. This stunning island showcases picturesque shores, iconic natural bridges, and hidden coves. Experience the thrill of cruising along Aruba's Palm Beach coastline, where you'll be treated to breathtaking vistas and a vibrant marine world. With its crystal-clear turquoise waters, Aruba offers the perfect backdrop for an exhilarating jetski adventure. Explore the coastline, discover secluded spots, and feel the rush as you navigate the island's unique landmarks on your tour. Aruba is a paradise for water enthusiasts, promising an unforgettable experience.
Now let's set our sights on Jamaica, one of the top Caribbean islands for unforgettable jetski tours. Known for its vibrant waters, Jamaica offers a thrilling adventure for jetski enthusiasts. Glide along the pristine coastlines of Montego Bay, where you'll be mesmerized by the colorful coral reefs and abundant marine life. Feel the rush as you explore the breathtaking beauty of Dunn's River Falls, an iconic natural wonder. Jamaica's unique blend of stunning landscapes, cultural attractions, and warm hospitality creates the perfect backdrop for an exhilarating jetski experience. Whether a beginner or an experienced rider, Jamaica invites you to embrace the excitement and create lifelong memories on its vibrant waters.
Focus is now on the Bahamas, one of the top Caribbean destinations for jetski tours. With its turquoise waters and countless islands to explore, the Bahamas offers an unrivaled adventure. Picture yourself gliding through the pristine beaches of Nassau, surrounded by breathtaking natural beauty. Discover secluded coves and hidden lagoons as you navigate the picturesque Exuma Cays. The Bahamas provides the perfect mix of adventure and tranquility, with opportunities to spot marine life, dive into vibrant coral reefs, and soak in the tropical paradise. Whether you're seeking heart-pounding excitement or a serene escape, the Bahamas promises an unforgettable jetski experience. Immerse yourself in the stunning surroundings, feel the warm sun on your skin, and create memories that will last a lifetime in this Caribbean jewel.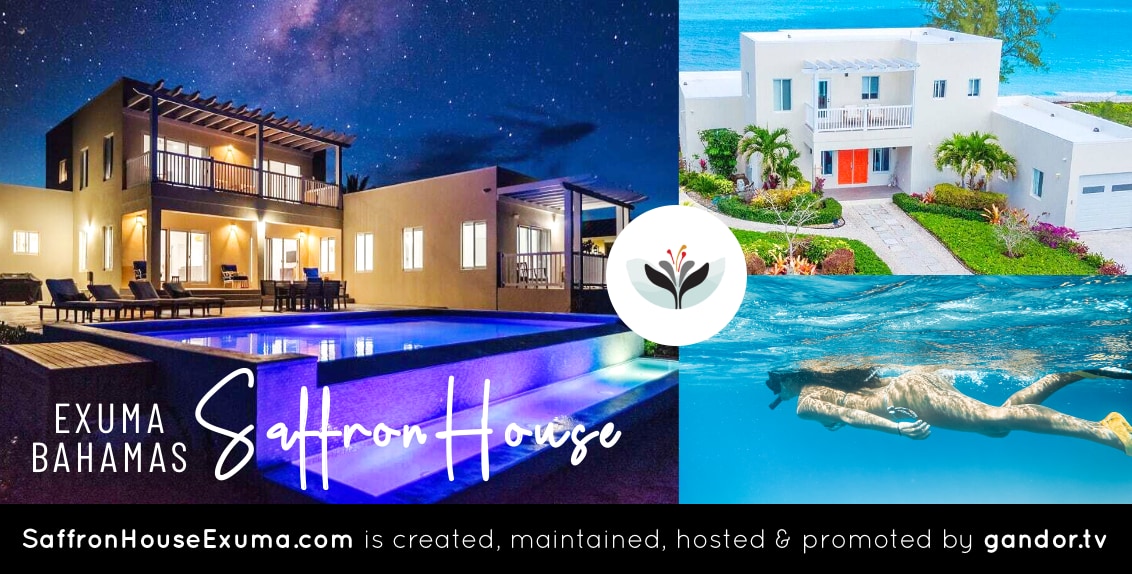 Preparing for Your Adventure
Before embarking on your jetski adventure, proper preparation is essential for a seamless experience. Pack essential items like sunscreen, a waterproof camera, and a dry bag to protect your belongings. When selecting a reputable jetski tour operator, read reviews and ensure they prioritize safety. Experts at A2B Moving and Storage DC have a valuable tip: If you're traveling with valuable items or equipment, consider using secure storage options to keep them safe while enjoying your jetski tour. This way, you can have peace of mind knowing your possessions are protected, allowing you to immerse yourself in the adventure's thrill fully. With careful preparation, you'll be ready to make the most of your jetski experience in the Caribbean.
Experiencing the Rush: A Day on a Tour
Get ready for a day filled with excitement as you embark on a thrilling jetski tour in the Caribbean. Arriving at the tour location, you'll be greeted by experienced guides providing a pre-tour briefing, ensuring your safety and understanding of the itinerary. As you set off, the adrenaline begins to surge through your veins. The jetski effortlessly glides through the sparkling waters, giving you freedom and exhilaration. Each stop along the tour unveils stunning landscapes, hidden beaches, and vibrant marine life. As you navigate the twists and turns, the wind whips through your hair, feeling the adrenaline with every wave.
In conclusion, jetski tours across the Caribbean Islands offer unparalleled adventure and unforgettable experiences. Each destination provides a unique and thrilling ride, from crystal-clear turquoise waters to stunning landscapes. Whether you choose Aruba, Jamaica, or the Bahamas, you'll be immersed in the Caribbean's natural beauty while feeling the adrenaline rush on your jetski. These tours offer exploration, excitement, and a deep connection with the water and freedom. You'll create lifelong memories as you zip along the coastlines, discover hidden coves, and witness vibrant marine life. So, embrace the thrill, pack your essentials, and choose a reputable tour operator to embark on your jetski adventure. The Caribbean Islands await, ready to offer you an experience like no other.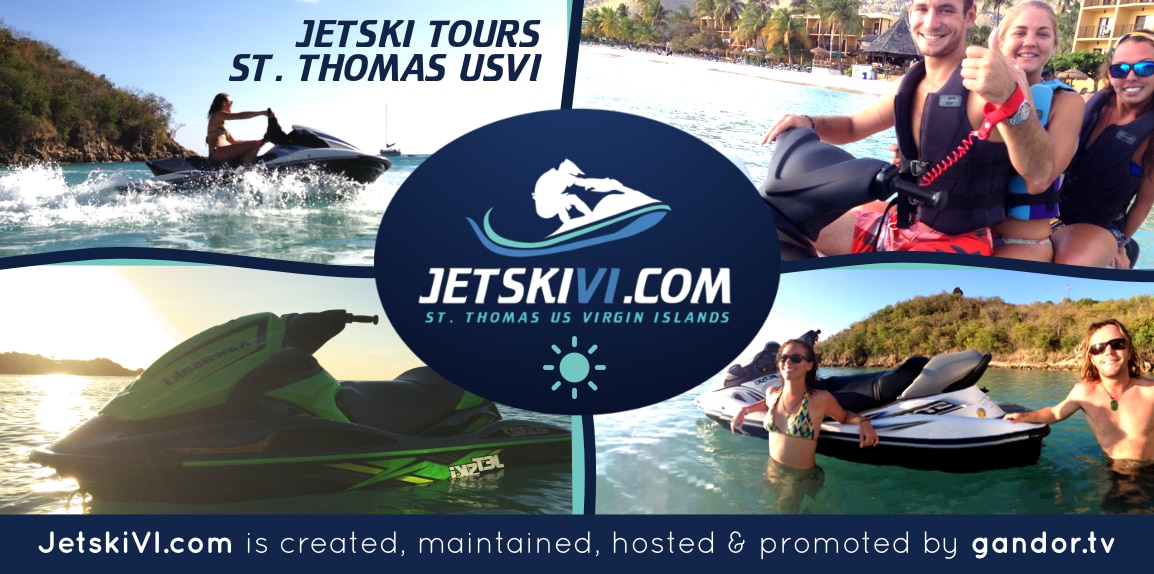 Follow us on Facebook, Instagram and Twitter
For more articles on Caribbean islands go to CoolestCarib.com
For website creation services visit gandor.tv
Images used:
https://www.pexels.com/photo/man-beach-holiday-vacation-33046/
https://www.pexels.com/photo/photo-of-person-swimming-near-school-of-clown-fish-2744596/
https://www.pexels.com/photo/green-trees-near-the-seashore-5874622/
https://www.pexels.com/photo/white-and-black-personal-watercraft-on-body-of-water-50911/

Credit: Source link