Emilia Clarke and Emma Thompson on Last Christmas and reading reviews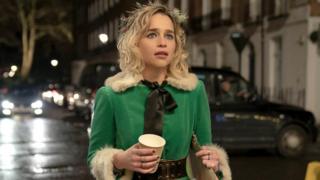 One thing we definitely aren't going to do in this article is give away any spoilers about Last Christmas. Apart from anything else, we're quite scared of Dame Emma Thompson.
"The correct spoiler etiquette is: don't spoil it!" the actress and writer tells BBC News after a week of critics' reviews that have revealed the ending.
"It's easy isn't it? It's like 'don't punch strangers'. Just don't spoil it. Easy. Easy rule. Not complex."
Luckily, Game of Thrones star Emilia Clarke, who plays the lead character Kate in the movie, has plenty of experience in keeping plot lines secret.
"I've never done a job that didn't involve a spoiler," she points out. "Literally, there is no job I've done. And some of them are bigger than others. But with this particular twist, there are ways about talking about our characters and the premise without going anywhere near it."
One thing that definitely isn't a secret is that the movie is based on the music of George Michael. His (and Wham's) best-known songs make up the soundtrack, and in a few cases are sung by the characters.
Arguably, the most recent Christmas-themed movie to have become an annual audience favourite is 2003's Love Actually – which also starred Dame Emma. But she says trying to make the next great festive film "wasn't her prime motivation" for co-writing Last Christmas.
"Love Actually, of course, was made by one of my best mates," she says, referring to writer-director Richard Curtis. "And I'm so happy that people are still fond of it. So we certainly weren't thinking we were in competition with anything. I just wanted to try to make a good film, which has Christmas in it. And a bit of love, a bit of drama, and just everything we could throw at it."
Some reviews so far have been positive. The Mirror gave it five stars, while The Wrap said it "provides enough of a warm, fuzzy glow to light up a bleak midwinter".
It's fair to say, however, that many critics have been less enthusiastic.
"Last Christmas is the worst festive film I have ever seen," wrote Dan Wootton in The Sun. "It's a woke, remoaning, overly politically correct mess of a movie that manages to suck every inch of fun, joy and togetherness out of the season where we should be jolly."
'We couldn't avoid Brexit'
His comments refer to the film's Brexit references, along with fact the central family are immigrants. Dame Emma's character (Kate's mother) comments that the EU referendum result makes her feel unwelcome, while one scene on a London bus shows someone telling off passengers who aren't speaking English.
But Dame Emma argues: "I think [the political references] are very lightly brushed in. Because our main character is the daughter of immigrants, it would be very difficult to tell this story without mentioning, at least, the fear that people have who are immigrants with Brexit.
"Because it's set in a very particular time as well, it's set in 2016, we couldn't avoid it. Having it not there would've been slightly psychotic. And I think what's more important about what's under the fun of the movie is a message about kindness."
Clarke has her own policy when it comes to reading reviews. "I don't look at them at all. It's partly drama school training, and then you do a bit of theatre, and it's just not helpful," she says.
"The way I see it, right, is that I stopped Googling myself within a year of Game of Thrones happening. Because I was like, 'I don't need to know what people think about the size of my bottom, thank you so much.'
"And then when you stop Googling yourself, you then stop reading reviews. If someone says something really good, if you get a 15 million-star review, someone will tell you, and if you get a 'one-star coal in the rectum', someone's going to tell you!" She laughs while glaring at her co-star Henry Golding.
(She's referring to the rather graphic way Rolling Stone described the experience of watching the film, which Clarke says Golding drew to her attention "right before we stepped on live TV!")
George Michael's 'poetry'
Last Christmas is the latest in a string of movies that have been based on the back catalogues of a particular musical act. Queen, Bruce Springsteen and Elton John have all had the Hollywood treatment recently. "Maybe Mamma Mia put that idea on the map," Dame Emma says.
Golding, who is best known for starring in Crazy Rich Asians, says the benefit of such films is that they "spark joy, memory, nostalgia".
"Especially with Freddie Mercury and Elton John," he continues. "It's music we all grew up with, and to see what was actually happening, a glimpse of their biography, it kind of invigorates us, and makes us fall in love with that artist over and over again.
"And hopefully that's what happens with George, and a broader market gets to listen to George for the first time, which I think is going to happen."
Dame Emma met Michael before his death in 2016. The singer gave the movie is blessing, and his family and management have been involved in the production since, even gifting a previously unheard recording to the soundtrack.
"The songs just kind of slid in naturally," Dame Emma says. "I didn't realise how his poetry describes so much of the acts of self-care and kindness that this film really speaks about."
The fact that Dame Emma, along with husband Greg Wise, co-wrote the film's screenplay meant she could personally monitor how the movie was taking shape.
Phoebe Waller-Bridge, who both wrote and starred in Fleabag, was known for rewriting scenes while shooting. Was that a luxury Dame Emma enjoyed as well?
"Deffo. Absolutely," she says. "You go, 'Oh I don't think that's quite right'. Or, 'That could be funnier'. And then we make stuff up as we go. We riff a bit. So yes, it's useful to be on set, because if someone says, 'Oh that doesn't really work', you can think about something else."
This is our first interview with Dame Emma since she personally phoned the manager of Mayfair restaurant Brown's to ask them to reinstate a waiter who was sacked for asking for a selfie with her. Has she heard whether he eventually got his job back?
"Oh yes, of course he did!" she replies. "Taking a selfie is not a sacking offence. I mean, well done Brown's for bringing it up. But the selfie thing is something we all need to talk about and think about a little bit, face-to-face."
Coffee cup culprit
We also have one final question for Clarke before we go, regarding the Game of Thrones coffee cup saga, which has been rumbling on for several months.
After the continuity error in the eighth season, Clarke revealed her co-star Conleth Hill had privately confessed he was the one responsible for leaving it in shot.
The day before our interview, however, he jokingly told Sunday Brunch that his guilt could not be proved.
"THAT LITTLE CHEEKY… NO!" Clarke explodes while we're only a few words into the question. "STOP! I'm not having it!"
He has, we try to continue through the laughter, playfully threatened legal action against Clarke for dobbing him in. Has she heard from his lawyer?
"No I haven't heard from his lawyer, he's going to hear from mine in a minute though!" she laughs.
And with that, we wrap up, wishing Clarke and Golding well with that evening's premiere.
"Thank you," Clarke smiles, before adding: "Let us know if Rolling Stone are going to be there…"
Last Christmas is released on Friday.
Follow us on Facebook, or on Twitter @BBCNewsEnts. If you have a story suggestion email entertainment.news@bbc.co.uk.
Quibi 10-minute or shorter video app launches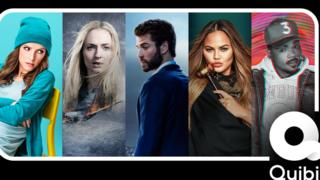 The mobile-first streaming service Quibi launched in the US on Monday, despite concerns the coronavirus outbreak might impact its viewership.
The company has raised $1.8bn (£1.47bn) for the project intended to rival Netflix and YouTube.
Quibi's shows are 10 minutes or shorter and movies are broken into segments.
It has lined up a host of Hollywood stars including Idris Elba, Sophie Turner, Steven Spielberg, Chrissy Teigen and Jennifer Lopez.
Viewers are meant to watch the shows on their mobile phones, and a feature called Turnstile allows the video to stay full screen in both portrait or landscape.
Some shows even encourage viewers to turn the device mid-show to reveal a different angle to the scene.
On social media, Quibi's launch was met with mixed reviews.
Some of its highly promoted shows – like Punk'd featuring Chance the Rapper and Survive starring Sophie Turner – received praise.
But watching alone on your smartphone – a fundamental feature of the app – was criticised. Users complained they couldn't share what they were watching with housemates or partners.
The service costs $4.99 a month with adverts and $7.99 for ad-free viewing, although Quibi is giving away a 90-day free trial in the US. The company had said it planned to roll out service to other countries gradually, but on Monday the ad-free version app appeared to be available outside of the US including in the UK.
Quibi's chief executive Meg Whitman and founder Jeffrey Katzenberg decided to stick with the 6 April debut in the US despite concerns the coronavirus pandemic and lockdowns could impact its target audience. Many analysts expected Quibi viewers to watch while commuting or during a break at work or school, but those activities are on hold for many during government lockdown periods.
Quibi says its target audience is between 18-44 years old – viewers already comfortable with short-form storytelling and streaming on their smartphones.
Analysis
by Zoe Thomas, BBC News Technology Reporter
In several ways, I am exactly the audience Quibi is after. I'm not what you would call a "binge watcher" – I find it hard to sit still through multiple 30-minute episodes. But I do watch plenty of short videos on YouTube and social media throughout the day.
Still, the coronavirus lockdown has given me a lot more time to stream TV and movies, so did I need a service with only sub-10-minute episodes?
After several hours of perusing Quibi's content, I think the service is on to something.
The shows are entertaining and the creators clearly thought about how the audience would view the screen. The episodes are no more than 10 minutes long and none of them felt cut off or too short.
There are downsides – my arm is tired from holding the phone up all day, you can only share content with other Quibi subscribers and you can't play it on your television if you happen to be at home.
I began my Quibi viewing with the show Survive, starring former Game of Thrones actor Sophie Turner. The drama was promoted at the top of the app and given the current state of the world – why not start with a drama about a young woman battling suicidal thoughts while struggling to survive on a frozen mountaintop after a plane crash?
I was hooked pretty fast.
I also immediately started to test out the Turnstile feature that changes perspective of the pictures when the screen is turned from vertical to horizontal.
To my great delight the shifts from portrait to landscape were fairly seamless. In Survive the picture always re-centred to keep you locked in the emotion of the scene – and the scenes are very emotional.
As I kept watching throughout the day, I found myself using the Turnstile feature more naturally.
If I got up to get water or stretch my legs I would take the phone, turning it from horizontal to vertical rather than pausing the show.
Yes, I did bump into some things and I can imagine in world of commuting and crowded walkways Quibi could be a hazard.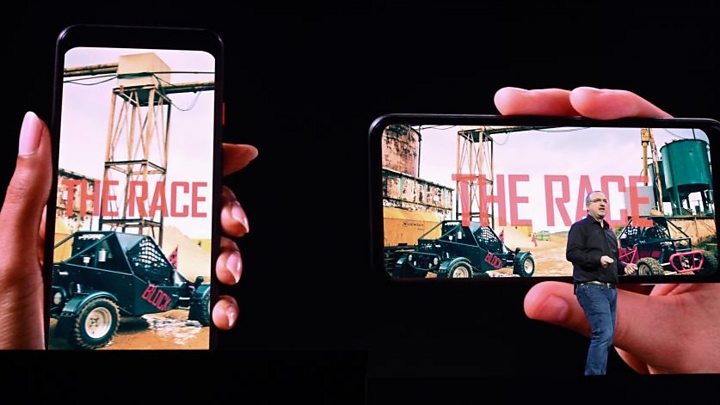 Quibi has poured money into its scripted shows and non-scripted/reality shows. Judging from the comments on Twitter I wasn't alone in really enjoy Punk'd – a revival of the MTV prank show now starring Chance the Rapper.
Not only did I find the show funny I really wanted to share it with my friends, but as none of them had signed up for Quibi yet they couldn't view the episodes.
For me this felt like a drawback. If I saw something funny on YouTube or Tiktok I could send it to friends – not with Quibi.
Another feature I really liked were the news episodes (surprise surprise).
Quibi has teamed up with NBC, BBC, ESPN and others to make bespoke news packages for the app. I found the ones I watched to be informative, the right length and pretty engaging. But I can't see why any of these videos should be unique to Quibi. Turning them doesn't make much of a difference so I couldn't see why news outlet couldn't just publish these videos themselves.
I began my Quibi journey thinking I didn't need anything else to make me more anti-social these days. While hosting a Netflix viewing party may give me a way to interact with my friends in real time, the quality content on Quibi leaves me thinking that when more people download it I'll have plenty to discuss with them.
Obituary: Honor Blackman – BBC News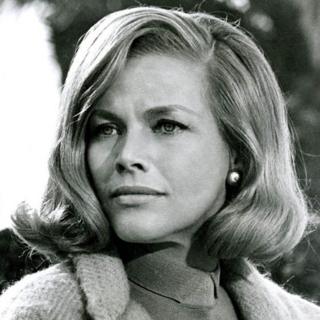 Honor Blackman was the original feisty, black-clad female agent in The Avengers.
It made her a role model for an emerging generation of women and an object of desire for their men.
Her characters were both sexy and intelligent and more than a match for their male co-stars.
She was often compared to Marlene Dietrich and Greta Garbo, although one cannot imagine them throwing villains around like her Avengers character, Cathy Gale.
Honor Blackman was born into a lower middle class family in Plaistow, east London, on 22 August 1925.
Her father offered her a choice of presents for her 16th birthday; a bicycle or elocution lessons. She chose the latter.
She described her elocution teacher as an inspirational woman who introduced her to poetry and the theatre and who advised her father to enrol her in the Guildhall School of Music and Drama.
She studied part time while holding down a clerical job in the Home Office, and, with war raging, also worked as a motor cycle dispatch rider.
Her first acting job was as an understudy in a West End play called The Guinea Pig, and, when the lead actress became ill, she was asked to step in.
Further theatre roles followed before she made her film debut in Fame is the Spur, starring Michael Redgrave. Her character dies following a riding accident, a fate she narrowly avoided in real life when, during filming, her horse stepped on her hair as she lay on the ground.
In the early 1950s, British cinema was dominated by the Rank Organisation and Blackman joined their Company of Youth, set up to promote up-and-coming actors and actresses.
Icon
Dubbed The Charm School by the press, it nurtured the careers of, among others, Diana Dors, Joan Collins, Christopher Lee and Anthony Steele.
Over the next 10 years she appeared in a string of British films including A Night to Remember, which told the story of the Titanic disaster, and So Long at the Fair, with Dirk Bogarde.
She moved into television with a role in ITV's The Four Just Men which was transmitted in 1959.
In 1961 the producers of the TV series, The Avengers, were looking for a new partner for Patrick Macnee, to replace his original co-star, Ian Hendry, who had decided to quit the series.
Blackman's new character, Cathy Gale, became something of an icon for the growing numbers of women who were taking advantage of social changes to assert their rights to equality in British life.
Cathy Gale showed that women could have it all. She was intelligent and witty, had her own life and career and, with her skills in unarmed combat, was capable of holding her own in a melee.
As the series developed, Blackman skilfully used flirting and innuendo to create an unspoken sexual tension between Mrs Gale and Steed, although they were never intimate.
Seduced
During her time with The Avengers, Blackman and Macnee recorded a single, Kinky Boots, which became a surprise hit when it was re-released in 1990, leading to an appearance on Top of the Pops.
Blackman stayed with The Avengers for two series but quit when she was offered the part of Pussy Galore opposite Sean Connery in a new James Bond film, Goldfinger.
The legendary Bond producer, Albert R Broccoli, cast her on the basis of her appearance in The Avengers, despite the fact the series had not aired in the US.
"The Brits would love her because they knew her as Mrs Gale," he said. "The Yanks would like her because she was so good, it was a perfect combination".
The film watered down Ian Fleming's original character but, nevertheless, Blackman's Pussy Galore combined all the best characteristics of Cathy Gale, although she was eventually seduced by the womanising Bond in the final scenes.
At 39, Blackman was actually five years older than Sean Connery and, at the time, the oldest actress ever to play a Bond girl.
"Most of the Bond girls have been bimbos," she once said. "I have never been a bimbo."
Rave reviews
While Goldfinger made her internationally known, it failed to provide a springboard for her film career. By now, she was 40, and producers tended to overlook her undoubted skills in favour of younger actresses.
In an interview in 2009, she deplored the lack of good roles for older women.
"We have all these older men with their guts hanging out still acting – they can barely put their belts round their stomach so have to belt up round their crotch – and they all carry on getting roles and are accepted and praised, whereas older women are given rather boring parts or are cut off at their prime."
She appeared in a number of films, including the western Shalako, again with Connery, and the DH Lawrence tale, The Virgin and the Gypsy but none of them achieved major success.
She did, however, do better in the theatre, particularly in musicals. She was in the 1981 stage revival of The Sound of Music, which starred Petula Clark and opened to rave reviews. She also appeared in A Little Night Music, On Your Toes and Nunsense.
In 2005 she toured as Mrs Higgins, in a production of My Fair Lady, before taking over from Sheila Hancock in a West End production of Cabaret.
Blackman also returned to television including a part in the 1986 Doctor Who series, The Trial of a Time Lord, alongside Colin Baker. She also won a new generation of fans when she played Laura West in the long running ITV sitcom, The Upper Hand.
She had a brief spell as the glamorous Rula Romanoff in Coronation Street in 2004 and made a number of cameo appearances including a part in John Malkovich's black comedy film Colour Me Kubrick in 2005 and the glitzy BBC series, Hotel Babylon, in 2009.
She also toured a number of one-woman shows entitled, Honor Blackman as Herself.
Away from the set Blackman was a supporter of Republic, an anti-monarchy pressure group and was alleged to have turned down the offer of a CBE in 2002. She was also active in politics as a high profile member of the Liberal Democrats.
She was married and divorced twice, to Bill Sankey and Maurice Kaufmann and had two children with the latter.
Coronavirus: Stephen Fry to star in online play
Stephen Fry will star in a new online radio play to raise funds for the theatre industry as it deals with the effects of the coronavirus pandemic.
Emily Atack, Sarah Hadland and Russell Tovey will also appear in The Understudy, based on the novel by David Nicholls.
The play will be broadcast online in two parts in May to members of the public who have bought a £5 'ticket'.
All the actors involved will record their lines separately at home.
Nicholls said he was "hugely excited" to see his 2005 novel "come to life on a new online stage".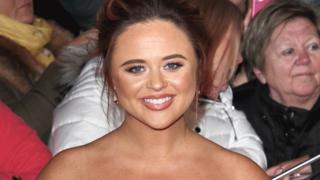 Fry said he hoped lots of people would "combine a good time with support for our wonderful theatre industry".
Proceeds will be donated to the Theatre Development Trust, Acting for Others and other charities.
The Understudy tells of a struggling actor who is hired to understudy a film star in a West End show.
Tovey plays the lead role of Stephen McQueen, while Jake Ferretti plays the actor whose shoes he hopes to fill.
Minar Anwar, Sheila Atim and Layton Williams are among the other actors involved.
Produced by the Lawrence Batley Theatre in Huddersfield, the play will be broadcast on 20 and 27 May at www.understudyplay.com.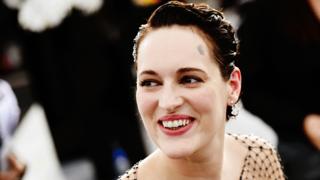 For just £4, meanwhile, theatre fans can stream Fleabag, the original one-woman show that spawned Phoebe Waller-Bridge's hit BBC sitcom.
Waller-Bridge's solo performance, recorded at London's Wyndham's Theatre in 2019, is available from the Soho Theatre's website for just three weeks.
Proceeds will be donated to UK-based charities "on the front lines of combating the Covid-19 pandemic".
Waller-Bridge said she hoped the film of her performance "can help raise money while providing a little theatrical entertainment in these isolated times.
"Now go get into bed with Fleabag!" she continued. "Its for charity!"
On Monday, the Society of London Theatre (SOLT) announced it was cancelling all West End theatre performances until 31 May.
"We are sorry that in these testing and difficult times you are not able to enjoy the show you have booked for," it told ticket holders in a statement.
The theatre industry is one of many struggling during the coronavirus pandemic – most have been closed since the UK lockdown was announced last month.

Follow us on Facebook, or on Twitter @BBCNewsEnts. If you have a story suggestion email entertainment.news@bbc.co.uk.