Ella Henderson returns: 'My teenage life was mental'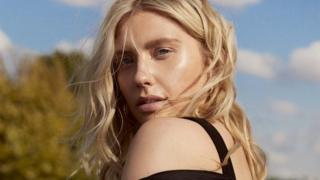 "Everyone thinks I went into a hole… never to return. It's been too long."
Ella Henderson's fans have had a long, patient wait for new music.
After a second album that was hinted at – but never materialised – she's finally back with her first solo material in five years, her Glorious EP.
She says there have been "ups and downs" over the years – which is probably an understatement considering all that's happened since her appearance as a 16-year-old on the X Factor in 2012.
"A lot of my life as a teenager was mental," she tells Radio 1 Newsbeat, on a break from rehearsals for an upcoming London show.
Back in 2012, a 16-year-old Ella was one of the stand-outs of that year's series of X Factor and, despite not winning (James Arthur was the champion), she was soon signed by Simon Cowell's record label Syco.
Then came a number one single (Ghost – an absolute banger) and a number one album, Chapter One.
But her record deal came to an end pretty quickly afterwards and she found herself unsigned.
"There were moments of self-doubt and insecurity and I'd be lying if I said I woke up every day happy."
At that point, she took some time off and went to Austria.
"I went to this health farm place. I came off social media and I put my phone away. There were no TVs around me. I just met people and created solid relationships.
"I actually took a notebook and wrote down who I am and who I think I am. I couldn't remember the last time I ever sat down and like, actually gave myself self-affirmation."
When I ask about the second album that never was, she jokes there were about "five" that never saw the light of day.
"I wasn't ready," she says. "I had to go on a bit of self-journey. I wanted to take time and live and become a young woman."
Ella guesses she's written about 350 songs for this new era of her career and one of them – Young – definitely raises a few eyebrows.
With lyrics such as "we're already outdated" and "we don't need another man to be taking our choices", it may be a not-so-subtle dig at the way the music industry can chew up and spit out its singers.
She says the song was borne of personal experience and came from a "place where I was going through a spell of anxiety".
Now 23, she says she's ready to open up about everything that's happened over the last few years and "all the pressures I put myself under".
Ella isn't dismissive of her X Factor past – "I wouldn't be here without it" – but says the thought of doing the show now "terrifies" her.
"I can't believe I did it. I was 16 years old. It's a bit like the Hunger Games. For example, my nephew's growing up and I'd never let him be judged live on TV."
Ella thinks she coped with the pressure at the time because she had no fear and "you don't realise what you're actually doing".
"I look at it now and think, 'How the hell did I put myself through it?'"
One of the major turning points was when she met the four guys who she now calls her "brothers" – Rudimental.
The band signed her to their record label, Major Toms, and took her on tour with them.
"They just took me into the family like their little sister. Going on the road with them has just been so good for me. And you know, I hadn't performed for 18 months."
She says there was "an instant connection" and doesn't think they knew much about her X Factor background.
"Anyone who's seen a Rudimental show will understand what that energy is like. Those boys have a lot to do with the fact I came out of my shell again."
As a result, she's been carving a bit of a side-hustle in the world of dance.
As well as Rudimental, she's collaborated with Sigala, Sigma and Jax Jones, appearing on his current single This Is Real.
"We wrote that song five years ago, but never had the chance to release it.
"I am in a happy place right now," she says.
"I mean… I've been up since four in the morning so let's see how I am by three this afternoon."
Follow Newsbeat on Instagram, Facebook, Twitter and YouTube.
Listen to Newsbeat live at 12:45 and 17:45 weekdays – or listen back here.
Caroline Flack: Love Island pays tribute to presenter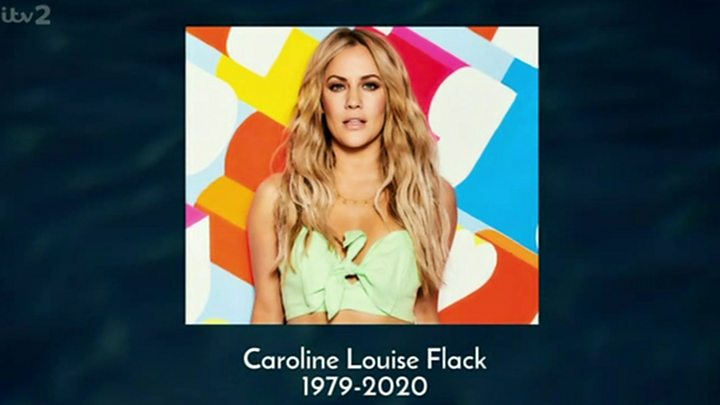 Love Island narrator Iain Stirling has said he is "absolutely devastated" at the death of his colleague Caroline Flack, in a tribute on the ITV2 show.
The message in Monday's episode came after the TV host, 40, was found dead in her north London home on Saturday.
"You were a true friend to me," Stirling said. He added that Flack's "warmth and infectious enthusiasm" were "crucial" to the show's success.
A lawyer for Flack's family said she had taken her own life.
The Love Island episode was the first to air after her death. ITV had cancelled two episodes as a mark of respect for the presenter.
Flack was replaced as host of the dating show after being charged with assaulting her boyfriend last year.
'I'm going to miss you, Caz'
Speaking at the opening of the show, Stirling said: "We are absolutely devastated by the tragic news that Caroline, a much-loved member of our Love Island family, has passed away.
"Our thoughts are with her family and friends at this dreadful time.
"Caroline and me were together from the very start of Love Island and her passion, warmth and infectious enthusiasm were a crucial part of what made the show connect with millions of viewers."
---
Information and support
If you or someone you know needs support for issues about emotional distress, these organisations may be able to help.
---
Stirling's message was broadcast to images of the ocean, in keeping with the usual opening shots at the beginning of each episode – but to mark the tribute there was no background music.
Stirling's voice broke as he added: "Caroline, I want to thank you for all the fun times we had making our favourite show. You were a true friend to me. I'm going to miss you, Caz."
The tribute ended with a photo of Flack on screen. The image was repeated at the end of the episode.
In a statement released on Monday, ITV's director of television Kevin Lygo said staff at the TV station were "devastated" and "still trying to process this tragic news".
He said Flack had been part of the dating show "from the very beginning", was "very vocal" in her support of the show, and that viewers "could relate to her and she to them".
ITV cancelled Monday night's episode of Love Island: Aftersun and said it would not be releasing a Love Island: The Morning After podcast on Tuesday morning.
And in place of adverts for JustEat, the programme's sponsor, the broadcaster shared the number for Samaritans.
Following Flack's death, a petition was launched calling for new laws to prevent sections of the media "knowingly and relentlessly bullying people, famous or not".
The petition, calling for the introduction of "Caroline's Law", has had more than 500,000 signatures so far.
'Be kind,' social-media users urge after Flack death
Who decides whether someone should go on trial?
Flack stood down from the show after she was charged with assaulting her boyfriend, Lewis Burton, in December.
Her management company said she had been "under huge pressure" since then and criticised the Crown Prosecution Service (CPS) for refusing to drop the charge, even though Mr Burton said he did not want the case to go ahead.
Flack denied the charge and was due to stand trial in March. Bail conditions had stopped Flack having any contact with Mr Burton ahead of the trial
The CPS said it would not comment on the specifics of the case but in response to questions about its role, on Sunday it outlined how it reached decisions over whether or not to charge someone.
Flack's friend Laura Whitmore – who is also Stirling's girlfriend – had stepped in as Love Island host after the assault charge.
Following his tribute on Monday she said on Twitter: "Love you @IainDoesJokes I know that wasn't easy".
Love Island's sixth season and first winter series, which is being filmed in South Africa, is due to end on Sunday.
Channel 4 has said it will not broadcast its forthcoming show The Surjury, which was to have been hosted by Flack.
---
Follow us on Facebook, or on Twitter @BBCNewsEnts. If you have a story suggestion email entertainment.news@bbc.co.uk.
DJ and producer Andrew Weatherall dies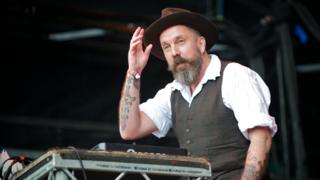 Andrew Weatherall, one of the UK's most respected DJs and record producers, has died aged 56.
The musician, who was born in Windsor, rose to fame during the acid house era, and worked with the likes of New Order and Happy Mondays.
His production and remix work on Primal Scream's Screamadelica turned it into an era-defining album, and earned the band the first Mercury Prize in 1992.
Weatherall died in hospital on Monday morning, his spokesman confirmed.
The cause of death was a pulmonary embolism.
"He was being treated in hospital but unfortunately the blood clot reached his heart. His death was swift and peaceful," said a statement.
"His family and friends are profoundly saddened by his death and are taking time to gather their thoughts."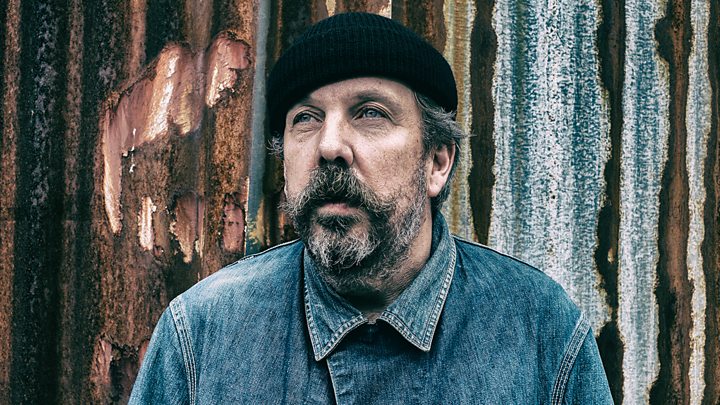 The musician started his career singing with post-punk bands at his local arts centre – but found his feet as a DJ in the late 1980s.
"I saved up all my money and went to London at the weekend to buy records," he told the BBC in 2014. "I just got a really good record collection together to the point where people started to say 'Why don't you play this at our party?', 'Why don't you play this at our club?'"
When the acid house scene started to develop around the Roundshaw Estate in Sutton, he discovered that club nights were playing a lot of the music he already owned.
"I knew I had records as good as that, or even better, that they might not know," he later explained, adding: "I was kind of in the right place at the right time".
As the scene exploded, Weatherall was invited to play at the London nightclub Shoom by DJ Danny Rampling, and helped document rave culture with the fanzine Boys Own – a name he later gave to his own record label.
His DJ career led to Weatherall remixing New Order's Worlds in Motion and, along with Paul Oakenfold, the Happy Mondays' Hallelujah.
As a result, he was sought out by Primal Scream, who asked him to remix their single I'm Losing More Than I'll Ever Have for the meagre sum of £500.
After an initial attempt on which he "basically slung a kick drum under the original", Weatherall decided to try a much more radical approach.
The result was Loaded, which retained about seven seconds of Primal Scream's song – the bass line and a slide guitar.
Weatherall added vocal samples from the US soul group The Emotions, a drum loop from an Italian bootleg of Edie Brickell's song What I Am, alongside snatches of other Primal Scream songs, and frontman Bobby Gillespie singing a line from Robert Johnson's Terraplane Blues.
Gillespie saw Loaded as being part of the Jamaican tradition of dub records, where songs are deconstructed at the mixing desk, adding new elements and desecrating existing ones.
It propelled the rock band onto the dance floor, and kick-started their career.
"I think it's time to stop saying 'this is a dance record' and 'this is a rock record,'" said Gillespie at the time. "If you can play music, you can do whatever you want. Just use your imagination."
The success of Loaded led to Weatherall being recruited for the whole of Screamadelica, establishing him as one of the UK's most in-demand producers.
While remixing acts like St Etienne, Beth Orton and My Bloody Valentine, he also held down a DJ slot on London's Kiss FM and ran two club nights in London.
However, he never became a household name like his contemporaries Paul Oakenfold and Fatboy Slim – a career move that was entirely deliberate.
"That sort of carry-on was never for me," he told the Independent in 2016. "It's a lot of work, once you go up that slippery showbiz pole, and it would keep me away from what I like, which is making things."
Instead, he carved out a career on the cutting edge of techno, with projects including Sabres of Paradise and Two Lone Swordsmen.
'Titan of music'
In 2017, he explained the lure of the dancefloor in an interview with Uncut magazine.
"It's the enduring appeal of transcendent experience, which has been with us for 200,000 years. A room, coloured lights, smoke and music? Over to you, Roman Catholics. There are ancient Greek rituals involving herbal drugs to achieve transcendence.
"People were having transcendent experiences in 1940s dancehalls, dancing to a big band; now we do it with drum machines and electronic technology – it's the same concept. Humanity hasn't changed for 100,000 years, but our technology has."
Musicians paying tribute to Weatherall included Ride guitarist and former Oasis bassist Andy Bell, who described him as "absolute titan of music".
BBC 6 Music DJ Gilles Peterson said it was "hard to put into words" the "influence and impact he has had has had on UK culture."
Hacienda DJ and author Dave Haslam tweeted he was "one of the greatest, sweetest, funniest guys I've ever met".
And Tim Burgess from The Charlatans wrote he was "shocked and saddened to hear that cosmic traveller Andrew Weatherall has left the building".
Trainspotting author Irvine Welsh, who was once described as the "poet laureate of the chemical generation", said he was "absolutely distraught" by the news.
"Andrew was a longtime friend, collaborator and one of most talented persons I've known. Also one of the nicest. Genius is an overworked term but I'm struggling to think of anything else that defines him."
Follow us on Facebook, or on Twitter @BBCNewsEnts. If you have a story suggestion email entertainment.news@bbc.co.uk.
BBC licence fee: Tory MPs warn No 10 against fight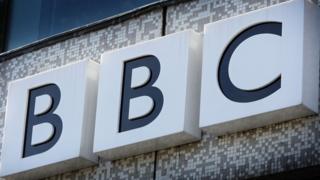 Two senior Tory MPs have warned Downing Street not to pick a fight with the BBC amid reports it wants the broadcaster "massively pruned back".
The Sunday Times suggested No 10 believed the current licence fee should be replaced by a subscription service and certain channels sold.
Former cabinet minister Damian Green said such a radical overhaul would amount to "cultural vandalism".
"Destroying the BBC was not in our manifesto," he wrote.
Huw Merriman, the MP for Bexhill and Battle who is chairman of the all-party parliamentary group on the BBC, warned No 10 "ramping up an unedifying vendetta" against the BBC, saying the corporation should "not be a target".
"This is not a fight the BBC is picking nor a contest my party promised if we got elected," he wrote in the Daily Telegraph. "If the BBC ends up in decline, it will be the government which will be accused by the very people we will rely on for support at the next election."
Ministers recently launched a consultation on whether non-payment of the licence fee should remain a criminal offence.
Many MPs say those who are unwilling or unable to pay the compulsory fee – which from April will rise by £3 to £157.50 a year – should not be prosecuted. The BBC has warned such a change could have a significant impact on its finances and potentially put some of its output at risk.
The Conservatives' election victory has triggered a wider debate about how the BBC should be funded in future and whether the licence fee, which is protected in law until 2027 when the BBC's current Royal Charter ends, is still the best model.
During the campaign Boris Johnson, who worked for the Daily Telegraph, Spectator and other titles during a 30-year career in journalism, said the licence fee looked outmoded and its abolition needed "looking at".
The Sunday Times reported senior aides as saying the PM was "really strident" about the need for major changes at the BBC. It said there was support in No 10 for the broadcaster being downsized and to sell off the majority of its 61 national and local radio stations.
BBC chairman Sir David Clementi has warned that putting the broadcaster's services behind a paywall would lessen its ability to "bring the country together".
More than 100,000 people have signed a petition calling for an end to "political attacks" on the BBC and for politicians to support the role the BBC "plays in independently holding the government to account".
But other Conservatives said the BBC must "get its house in order" if it wanted to continue in its current form.
Simon Hoare, chairman of the Northern Ireland select committee, said the broadcaster must immediately reverse its decision to remove free TV licence from millions of over-75s.
Speaking on Sunday, Transport Secretary Grant Shapps insisted that no decisions had been taken about the BBC's long-term future and people should be "cautious" about unattributed comments in newspapers.
"It is simply not the case that there is some pre-ordained decision about the future funding of the BBC out there," he told Sky's Sophy Ridge show. "There is a long way to go on this and certainly no decisions – that is the point of a consultation."
He said, the popularity of on-demand, subscription services like Netflix and Amazon Prime had changed the media landscape and the BBC had to adapt.
"We all want the BBC to be a success but everybody, including the BBC, recognises that in a changing world the BBC will have to change."
Labour's shadow culture secretary Tracy Brabin called on new Culture Secretary Oliver Dowden, who was appointed in last week's reshuffle, to "speak up for" public service broadcasting and ensure the BBC remained "fit for the future".