DJ and producer Andrew Weatherall dies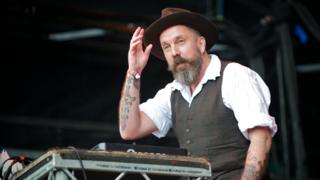 Andrew Weatherall, one of the UK's most respected DJs and record producers, has died aged 56.
The musician, who was born in Windsor, rose to fame during the acid house era, and worked with the likes of New Order and Happy Mondays.
His production and remix work on Primal Scream's Screamadelica turned it into an era-defining album, and earned the band the first Mercury Prize in 1992.
Weatherall died in hospital on Monday morning, his spokesman confirmed.
The cause of death was a pulmonary embolism.
"He was being treated in hospital but unfortunately the blood clot reached his heart. His death was swift and peaceful," said a statement.
"His family and friends are profoundly saddened by his death and are taking time to gather their thoughts."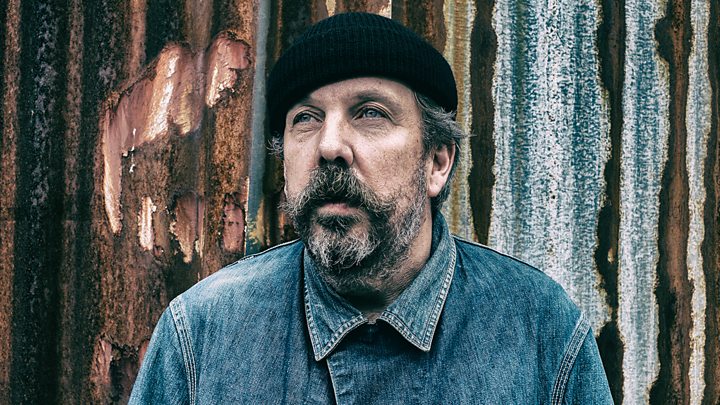 The musician started his career singing with post-punk bands at his local arts centre – but found his feet as a DJ in the late 1980s.
"I saved up all my money and went to London at the weekend to buy records," he told the BBC in 2014. "I just got a really good record collection together to the point where people started to say 'Why don't you play this at our party?', 'Why don't you play this at our club?'"
When the acid house scene started to develop around the Roundshaw Estate in Sutton, he discovered that club nights were playing a lot of the music he already owned.
"I knew I had records as good as that, or even better, that they might not know," he later explained, adding: "I was kind of in the right place at the right time".
As the scene exploded, Weatherall was invited to play at the London nightclub Shoom by DJ Danny Rampling, and helped document rave culture with the fanzine Boys Own – a name he later gave to his own record label.
His DJ career led to Weatherall remixing New Order's Worlds in Motion and, along with Paul Oakenfold, the Happy Mondays' Hallelujah.
As a result, he was sought out by Primal Scream, who asked him to remix their single I'm Losing More Than I'll Ever Have for the meagre sum of £500.
After an initial attempt on which he "basically slung a kick drum under the original", Weatherall decided to try a much more radical approach.
The result was Loaded, which retained about seven seconds of Primal Scream's song – the bass line and a slide guitar.
Weatherall added vocal samples from the US soul group The Emotions, a drum loop from an Italian bootleg of Edie Brickell's song What I Am, alongside snatches of other Primal Scream songs, and frontman Bobby Gillespie singing a line from Robert Johnson's Terraplane Blues.
Gillespie saw Loaded as being part of the Jamaican tradition of dub records, where songs are deconstructed at the mixing desk, adding new elements and desecrating existing ones.
It propelled the rock band onto the dance floor, and kick-started their career.
"I think it's time to stop saying 'this is a dance record' and 'this is a rock record,'" said Gillespie at the time. "If you can play music, you can do whatever you want. Just use your imagination."
The success of Loaded led to Weatherall being recruited for the whole of Screamadelica, establishing him as one of the UK's most in-demand producers.
While remixing acts like St Etienne, Beth Orton and My Bloody Valentine, he also held down a DJ slot on London's Kiss FM and ran two club nights in London.
However, he never became a household name like his contemporaries Paul Oakenfold and Fatboy Slim – a career move that was entirely deliberate.
"That sort of carry-on was never for me," he told the Independent in 2016. "It's a lot of work, once you go up that slippery showbiz pole, and it would keep me away from what I like, which is making things."
Instead, he carved out a career on the cutting edge of techno, with projects including Sabres of Paradise and Two Lone Swordsmen.
'Titan of music'
In 2017, he explained the lure of the dancefloor in an interview with Uncut magazine.
"It's the enduring appeal of transcendent experience, which has been with us for 200,000 years. A room, coloured lights, smoke and music? Over to you, Roman Catholics. There are ancient Greek rituals involving herbal drugs to achieve transcendence.
"People were having transcendent experiences in 1940s dancehalls, dancing to a big band; now we do it with drum machines and electronic technology – it's the same concept. Humanity hasn't changed for 100,000 years, but our technology has."
Musicians paying tribute to Weatherall included Ride guitarist and former Oasis bassist Andy Bell, who described him as "absolute titan of music".
BBC 6 Music DJ Gilles Peterson said it was "hard to put into words" the "influence and impact he has had has had on UK culture."
Hacienda DJ and author Dave Haslam tweeted he was "one of the greatest, sweetest, funniest guys I've ever met".
And Tim Burgess from The Charlatans wrote he was "shocked and saddened to hear that cosmic traveller Andrew Weatherall has left the building".
Trainspotting author Irvine Welsh, who was once described as the "poet laureate of the chemical generation", said he was "absolutely distraught" by the news.
"Andrew was a longtime friend, collaborator and one of most talented persons I've known. Also one of the nicest. Genius is an overworked term but I'm struggling to think of anything else that defines him."
Follow us on Facebook, or on Twitter @BBCNewsEnts. If you have a story suggestion email entertainment.news@bbc.co.uk.
Author Michael Rosen 'poorly but stable' say family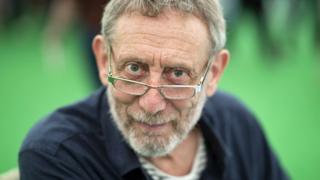 Former Children's Laureate Michael Rosen is "very poorly at the moment" and spent a night in intensive care, his family have said.
The statement on Twitter said he was "now doing OK" and was "stable" and "alert" having been moved to a ward on Sunday.
It is not known whether the 73-year-old's condition is related to the coronavirus.
The children's novelist and poet was Children's Laureate from 2007 to 2009.
His many works for children include We're Going on a Bear Hunt, Little Rabbit Foo Foo and Tiny Little Fly.
Cressida Cowell, author of the How to Train Your Dragon series, said she hoped he would "recover swiftly".
Rosen's family thanked all his Twitter followers "for all their kind concern".
Arts go interactive during coronavirus lockdown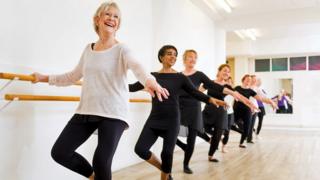 As Britain begins its second week under strict conditions restricting movements and gatherings, arts organisations are getting creative in their attempts to interact with patrons.
The Getty Museum in the US, for example, has found a novel way for art lovers to engage with its collection.
Later this week the Royal Academy of Dance is launching a weekly series of online ballet classes, specifically tailored for the over-55s.
Theatres are now closed all across the country. But that doesn't mean theatre lovers are being denied the joys of the communal experience.
Choirmaster Gareth Malone, meanwhile, is assembling a Great British Home Chorus to get us singing together even while we are apart.
Art imitating life
Based in Los Angeles, the J Paul Getty Museum is home to works by Rembrandt, Cezanne and hundreds of other world-renowned artists.
When the museum closed to the public on 14 March, its social media team started looking for ways to keep its audience entertained.
The answer lay in a Dutch Instagram account featuring elaborate recreations of works by Frida Kahlo, Rene Magritte and others.
The Getty put its own spin on the idea, inviting its followers to recreate artworks using three things lying around their houses.
Art fans jumped at the challenge, deploying everyday items, relatives and even pets to emulate works by Monet, Warhol and others.
One participant used coffee filters to make a mock-up of a ruff worn by one of El Greco's subjects.
Another employed a shower cap and her own baby bump to replicate Raphael's La donna gravida.
Bread, jam and a biscuit, meanwhile, were used to fashion an edible version of The Scream that certainly puts the munch into Edvard Munch.
"We are loving all your creative recreations," the museum tweeted, exhorting its followers to "keep sharing".
Keep dancing
Millions know Angela Rippon for the glamorous dance routine she performed with Eric Morecambe and Ernie Wise in 1976.
Forty-four years on, the former newsreader is still championing the terpsichorean arts in her role as Royal Academy of Dance ambassador.
Since 2017, the HealthCheck UK presenter has been raising awareness for the RAD's Silver Swans project, branded ballet classes aimed at the over-55s.
This week the RAD is putting those classes online in the hope they will encourage older audiences to "unleash their inner dancer".
"It's a series of exercises that anyone can do at any level, that you can do at home in a small personal space," Rippon told BBC News.
"You're not going to be flying across the room like Carlos Acosta – you can do most of them holding on to something solid."
According to Rippon, though, it's not just the body that gets a workout.
"You're having to use your brain as well so it's a mental as well as a physical exercise," she explained.
"It makes you feel good physically, but it makes you feel good psychologically too."
The first online tutorial goes online on Wednesday, with new classes released weekly over the next nine weeks.
All the world's a stage
The closure of the UK's theatres and performing arts venues has left the industry mired in turmoil and uncertainty.
With its base shuttered indefinitely, though, the National Theatre has decided to make some of its older productions accessible to a wider audience.
From 2 April, some productions previously screened in cinemas will be put on YouTube for theatre lovers to watch free of charge.
They include the comedy One Man, Two Guvnors starring James Corden; adaptations of the novels Jane Eyre and Treasure Island; and a production of Shakespeare's Twelfth Night starring Tamsin Greig.
The Hampstead Theatre in north London is also putting some of its plays online, starting this week with its 2016 staging of Mike Bartlett's Wild.
If recent TV dramas Belgravia and The English Game haven't sated your Julian Fellowes cravings, meanwhile, a 2017 recording of his musical version of The Wind in the Willows can also be streamed for free.
Lisa Burger, the National's executive director, said its "varied" programme meant there would be "something for everyone to enjoy from their own homes".
"We will be streaming each production at the same time each week in order to recreate, where possible, the communal viewing experience," she added.
Roxana Silbert, the Hampstead's artistic director, said its own offerings over the next three weeks would give audiences "entertainment, connection and nourishment in a time of uncertainty and isolation".
The show, they say, must go on – something that producer Robert Myles has taken to heart.
He and a group of actors are gathering every Thursday to live stream performed readings of Shakespeare's Complete Works.
So far they have tackled The Two Gentlemen of Verona and The Taming of the Shrew, with the first part of Henry VI to follow later this week.
Sing for your supper
Self-isolation is proving no hindrance to Gareth Malone's new project, an online response to the nationwide closure of communal rehearsal places.
More than 160,000 people took part in the first rehearsal last week on YouTube.
"It is amazing how many people have signed up," said Malone, promising to create something "really wonderful and inspiring".
Those who have got involved have extolled the virtues of being part of what is now a globe-spanning venture.
"Amazing how a bit of singing lifts my spirits," wrote one participant, while another said they were "absolutely loving the choir".
"This is a wonderful idea," wrote another choir member. "Thank you so much Gareth and everyone who is making this possible."
For Angela Rippon, organisations and initiatives like the ones above are in an ideal position to appeal to a largely housebound populace.
"This is a great opportunity to reach a wider audience than they ever have before," she said.
"Millions of us are in lockdown in our own homes and have the chance to do things we never felt we could."
Elton John hosts star-studded iHeart Living Room coronavirus benefit concert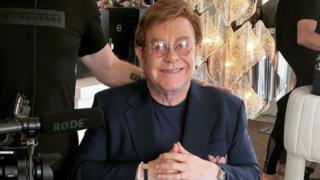 Sir Elton John enjoyed a less than quiet night in on Sunday as he was digitally joined by quarantined stars from around the music world for a virtual coronavirus benefit concert.
The British pop legend hosted the iHeart Living Room Concert For America from his home in Los Angeles.
The online festival featured performances from the likes of Billie Eilish, Dave Grohl and Mariah Carey from their sofas and home studios.
It raised funds for two US charities.
Broadcasting from what he claimed was his only house without a piano, the Rocketman dug out his son's keyboard for a rendition of Don't Let the Sun Go Down on Me, and also serenaded a delighted Lizzo with an a capella snippet of her track Juice.
"Not long ago, there was another infectious disease that was ignored," said Sir Elton.
"Day in and day out, the disease got worse, because we did nothing. Too many forgot about compassion and decency, and so millions and millions of people perished from Aids.
"But this time, we aren't going to let that happen. So, stay home for the ones you love."
The star was criticised online by some afterwards, however, for comparing the Covid-19 pandemic with the spread of Aids in the 1980s and 90s.
'The host with the biggest heart'
Lady Gaga, who did not sing but did wear sunglasses indoors, described him as "the host with the biggest heart" during the one-hour televised special and told viewers to "find joy however you can" during this period of isolation, and to help their "local communities".
Grammy winner Billie Eilish and her brother and musical partner Finneas O'Connell delivered a chilled out version of her breakout hit Bad Guy – precisely one year after its release.
Eilish, who was relaxing on the couch underneath a baseball cap, sang the track's signature electronic synth line.
Just like opening act Alicia Keys before him, Foo Fighter Dave Grohl dedicated his song to the first responders and healthcare professionals who are treating people with coronavirus, which has taken 2,503 lives in the US so far and killed 1,228 people in the UK.
"I'd like to dedicate this song to all the people out there who are on the frontlines," he said when introducing My Hero. "That are doing their best to get us through all of this.
"If you sing that last chorus every time you wash your hands, I think you might be in good shape," joked Grohl.
Fellow rocker Billie Joe Armstrong of Green Day said it was "an honour" to offer up an acoustic rendition of Boulevard of Broken Dreams.
Camila Cabello and boyfriend singer Shawn Mendes are self-isolating together and gave fans a domestic dose of her recent hit My Oh My.
The US-Cuban singer even sang the DaBaby part – in the rapper's absence – after briefly checking the lyrics on her phone.
Manband Backstreet Boys rolled back the years with a performance of their 1999 hit I Want It That Way.
Unlike in the glory days, however, the guys were singing separately, from their respective family homes (with kids popping in and out), and joined together in a WhatsApp/Zoom-style grid – essentially a retro pop version of your post-coronavirus work meetings, but with added Los Angeles swimming pool, courtesy of Nick Carter.
Aside from the host, the UK was represented by Sam Smith, who sang their ballad How Do You Sleep, snapping their fingers for added percussion.
"I don't play an instrument," admitted Smith, adding. "So this is just my voice… I hope that's OK?"
Mariah Carey thanked her twins – aka "Dem Babies" – for "staying patient with me at home and not complaining too much".
She also belted out her 1996 track Always Be My Baby alongside a keyboard player and some remotely placed backing singers, who were beamed in.
The show, which was broadcast on Fox TV and iHeart Radio in the US, raised funds for Feeding America and the First Responders Children's Foundation.
The amount raised was not immediately revealed, but household goods giant Procter & Gamble gave $500,000 (£400,000), which was matched by Fox.
The event filled the gap in the schedule that was left when the iHeart Radio Music Awards were cancelled.
Meanwhile, James Corden is hosting a similar fundraiser from his garage on Monday, with Eilish, Dua Lipa and BTS among those due to join him remotely.
Follow us on Facebook, or on Twitter @BBCNewsEnts. If you have a story suggestion email entertainment.news@bbc.co.uk.