Southern Desserts are known for their warm and cozy flavors from spices such as nutmeg, cinnamon, and allspice, giving us delectable desserts at their finest. So let me entice you with pies, cakes, and pastries filled with Southern flavors that will surely give you joyous bliss all year round. ❤️
If only I could eat desserts all day without making me fat and spiking my blood sugar level, it would be a dream come true! But here we are, still wishing. 🤣
Dessert will always have a special place in my heart; yours too? They bring instant happiness, and when you're happy, it radiates! So, let's spread the joy and good vibes with my easy Southern dessert recipes. They are absolutely fuss-free and affordable yet satisfyingly delicious. Besides, nothing beats homemade desserts made with love. 😉
FAQs
What Southern desserts work for a crowd?
That would depend on how big the crowd is. Peach cobbler is always a winner, but doubling the Texas sheet cake recipe is a perfect choice if you have a huge crowd.
Southern Cakes for Dessert
1. Red Velvet Cheesecake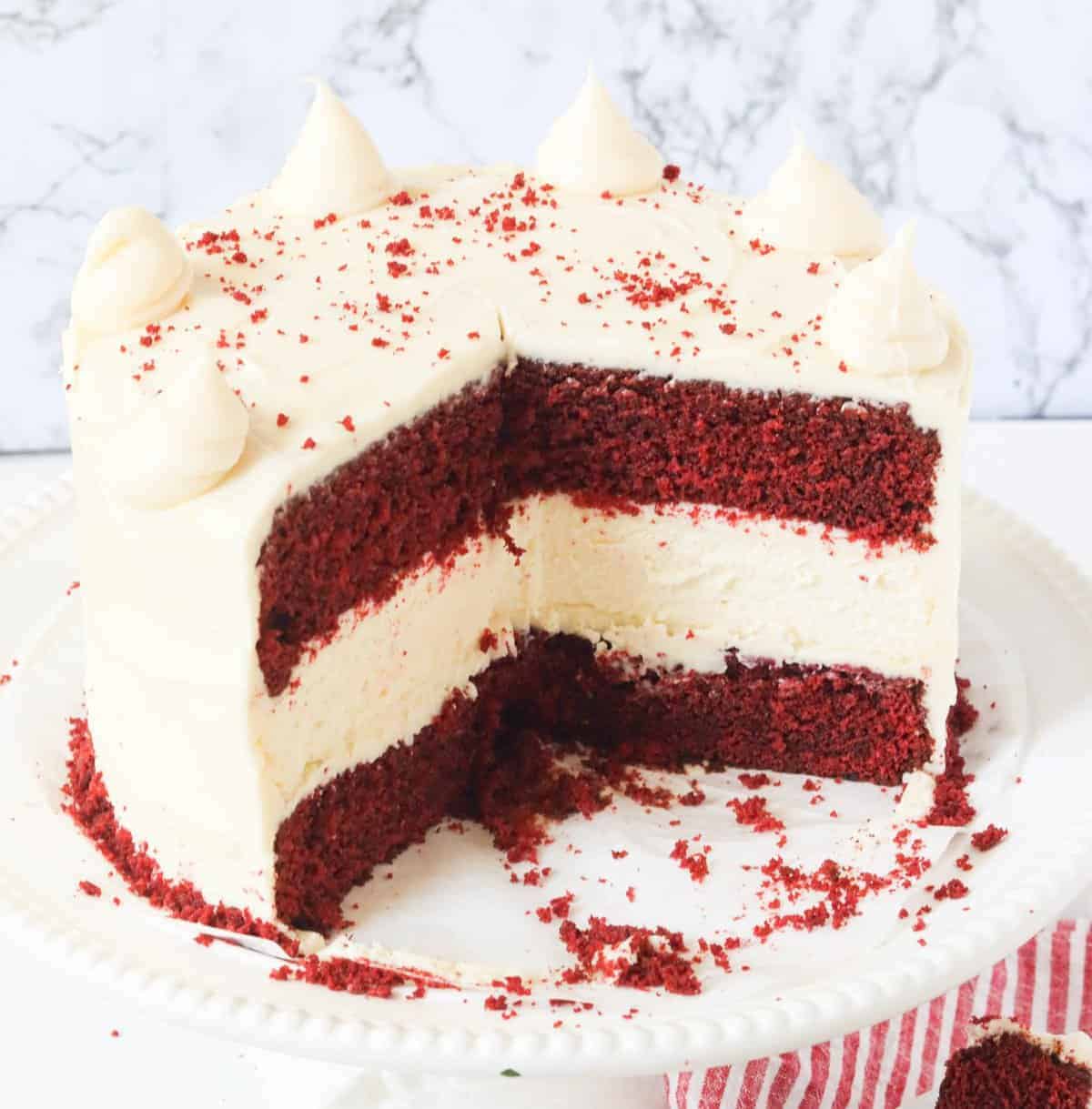 Not only is this beauty brimming with elegance, but it's also exceptionally delicious from top to bottom. Aah! Just sliding my fork through its lovely layers of red velvet cake and cheesecake makes me giddy with excitement! And, of course, the taste truly impresses, too! 😍
Red Velvet Cheesecake
Feast your eyes on this lovely elegant triple-layer cake fit for a queen. Enjoy its smooth and velvety thick cheesecake filling sandwiched between soft and moist red velvet cake. And it's also covered with a glorious cream cheese frosting to wrap all the goodness inside. Indeed, the perfect celebration cake for all occasions.
Check out this recipe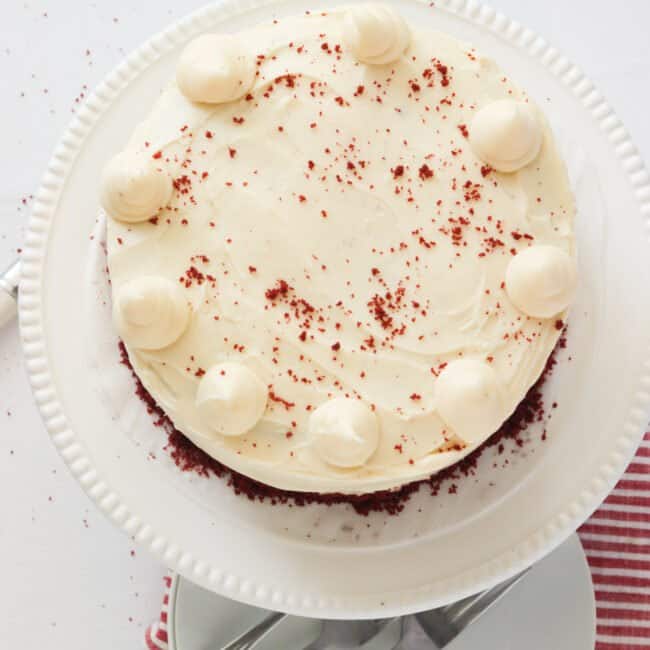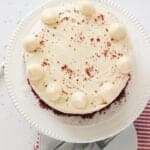 2. King Cake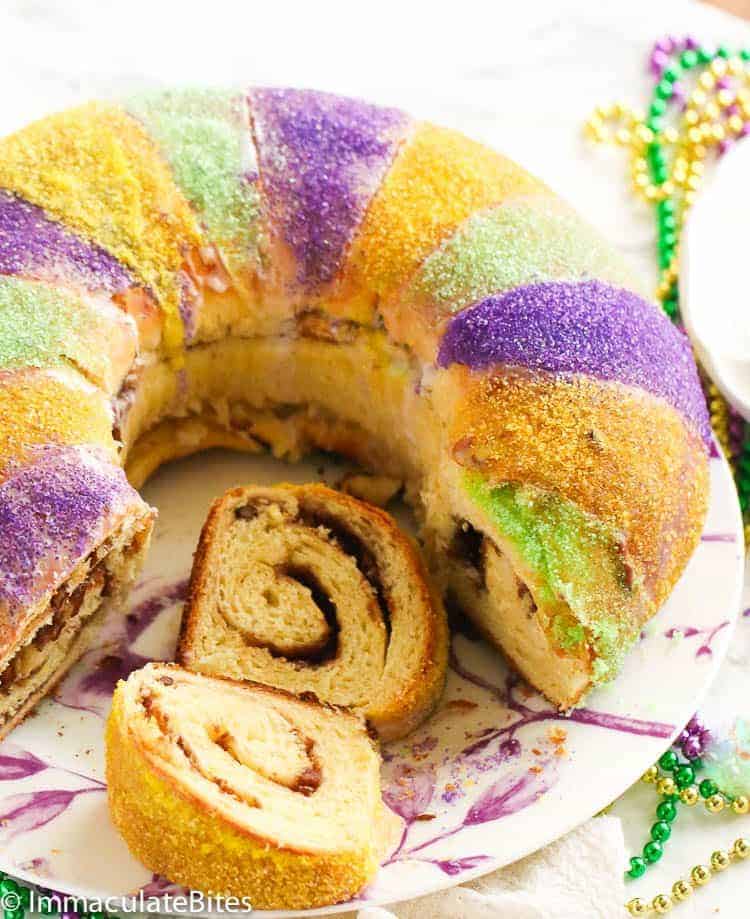 This Southern dessert truly lives up to its name because it's a dessert fit for royalties. It's not your ordinary cake because it's made with yeast. That explains why it's so light and soft, like a cinnamon roll with tons of colors and textures in cake form. Oh yes!
King Cake
King Cake is a famous New Orleans ring-shaped cake made with yeast dough and topped with purple, green, and gold-colored sugar. Think of cinnamon rolls, coffee cake, and French pastry all rolled into one incredible dessert for Mardi Gras. For this version, I added pecans to the cinnamon filling. And even better, this deliciously colorful cake is super easy to make at home!
Check out this recipe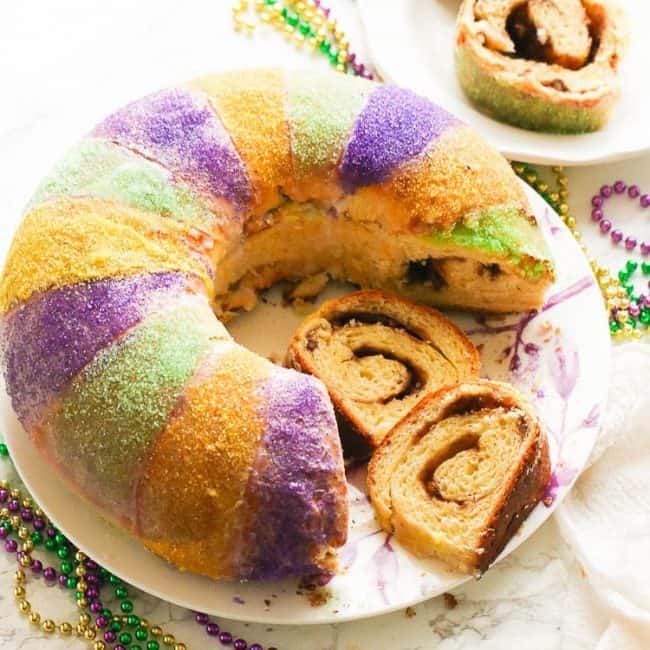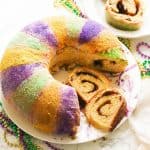 3. Spice Cake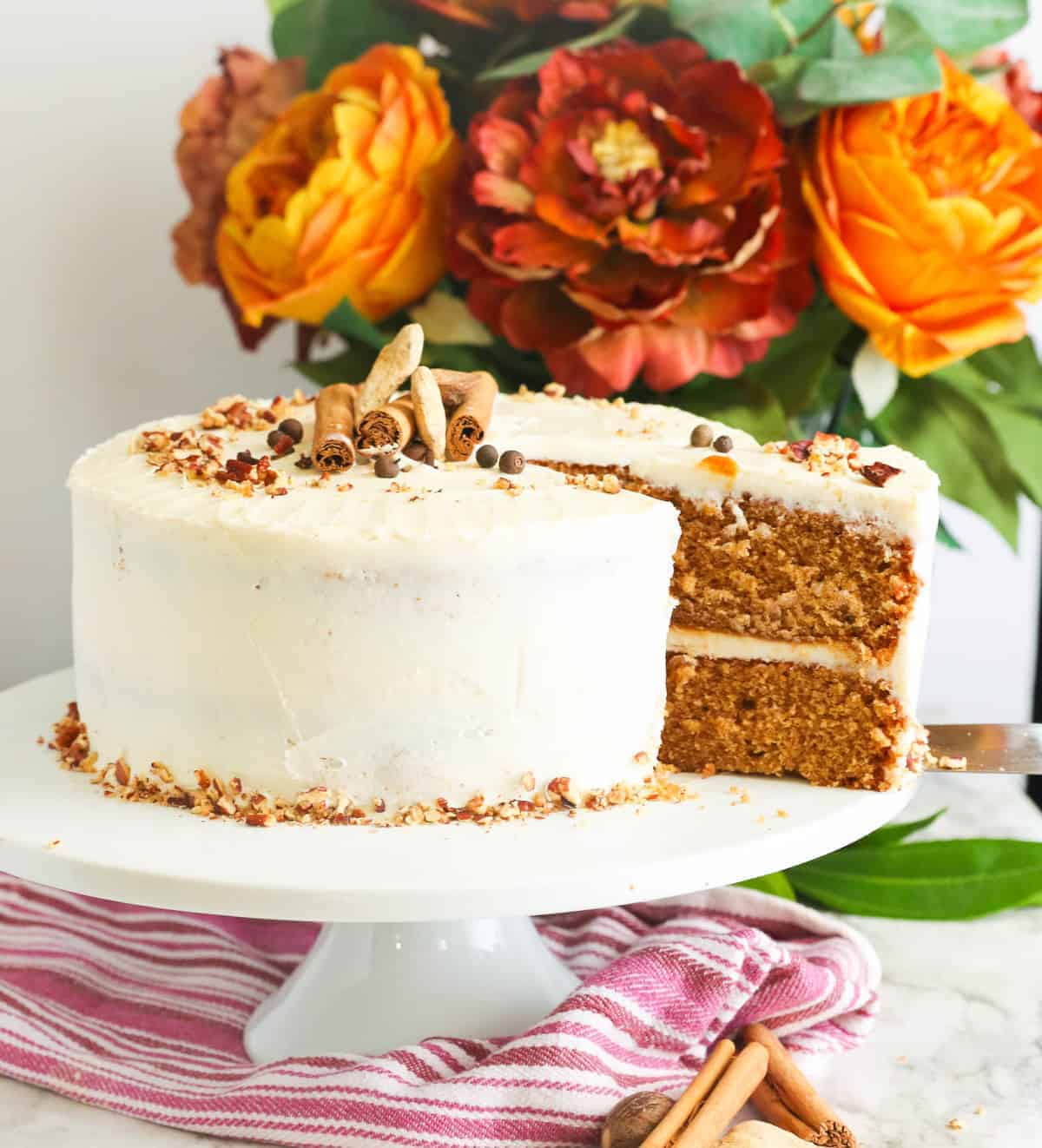 Fill your kitchen air with lovely aromas from nutmeg, cinnamon, and allspice as you bake this moist, decadent spice cake. But that's not all because it comes with a luscious cream cheese frosting, wrapping the whole cake like a Christmas present. Indeed, one of the best Southern dessert recipes to try! 😉
Spice Cake
This incredibly moist, dense, and well-flavored two-layered Spice Cake is brimming with cozy fall flavors and frosted with sweet and tangy decadent cream cheese frosting. There's a warm, comforting hug in every bite with its delectable homemade goodness. Indeed, the perfect cake to enjoy during fall's chilly weather.
Check out this recipe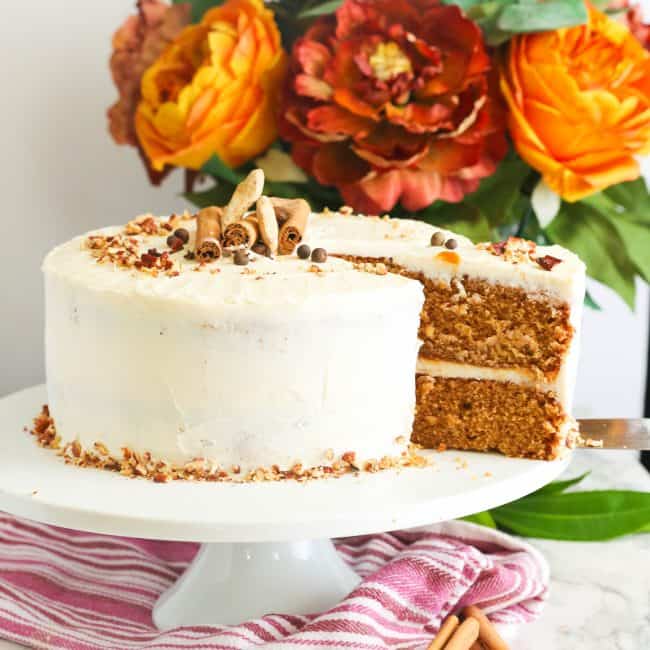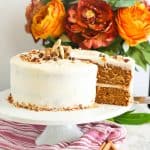 4. Hummingbird Cake
No one knows why this cake is named after a bird, but what matters most is its deliciousness, especially with its unbeatable ensemble of bananas and pineapple flavor. Its generous coating of cream cheese frosting also makes it a heavenly dessert perfect for a classic Southern dessert!
Hummingbird Cake
Hummingbird Cake – a super easy, indulgent and stick-to-your-fork moist cake featuring the tropical combination of bananas and crushed pineapples with toasted pecans; generously layered, covered with cream cheese frosting. A classic Southern cake gem!

Check out this recipe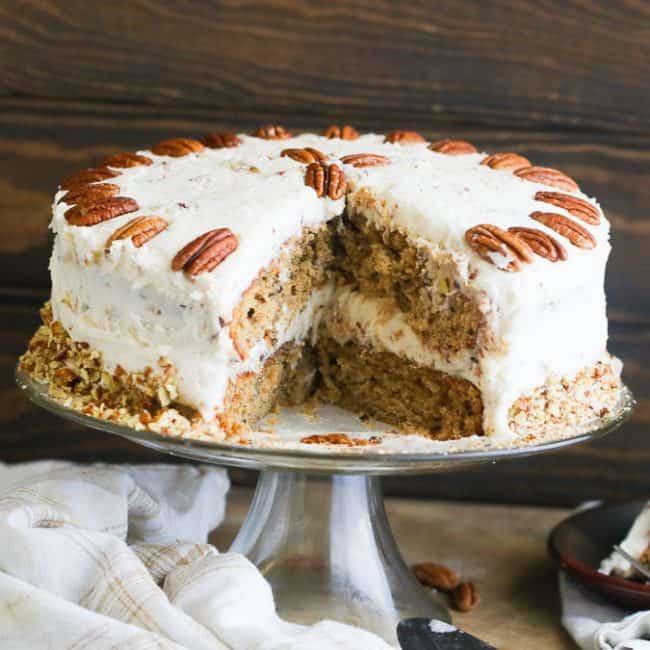 5. Texas Sheet Cake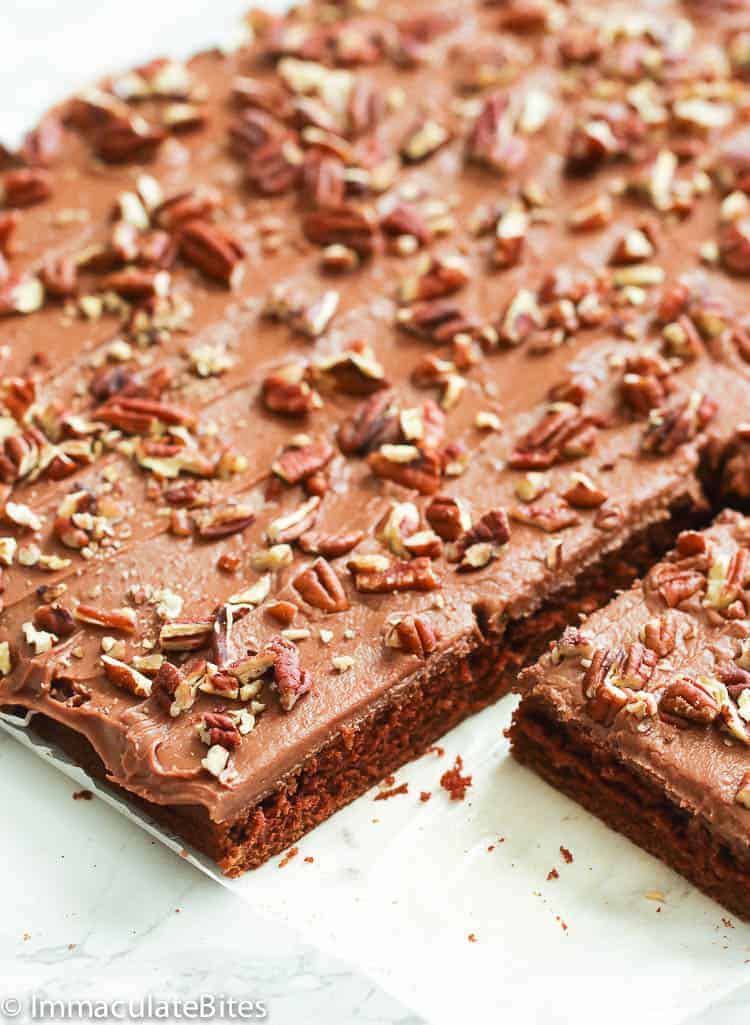 You can't go wrong with this baby because it's always a crowd favorite. So why don't you bake this easy Southern dessert and bring it to your next gathering? I'm so sure your family will love its glorious butter cocoa frosting and the fudgy and indulgent cake underneath. 👌
Texas Sheet Cake
A marvelous buttery, chocolatey, rich Texas Sheet Cake coated with a butter-cocoa frosting and topped with pecans. SUPER easy, decadent, and irresistible. You won't want to miss it!
Check out this recipe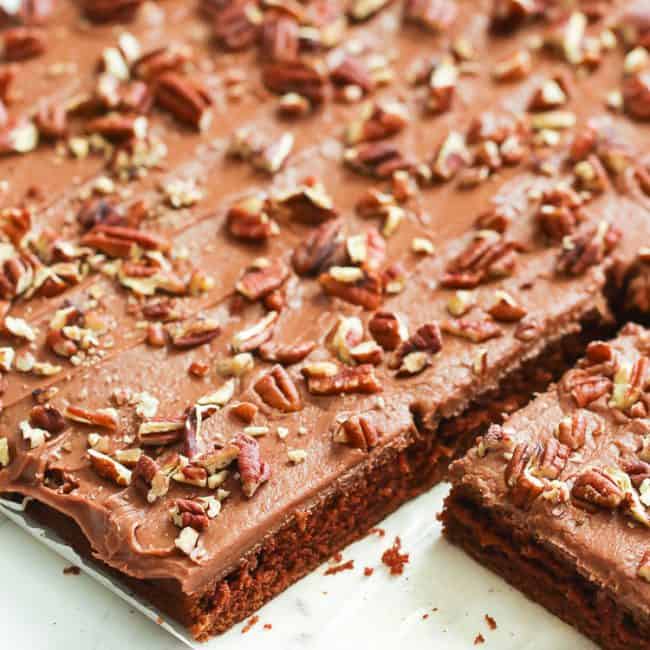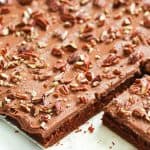 6. Strawberry Pound Cake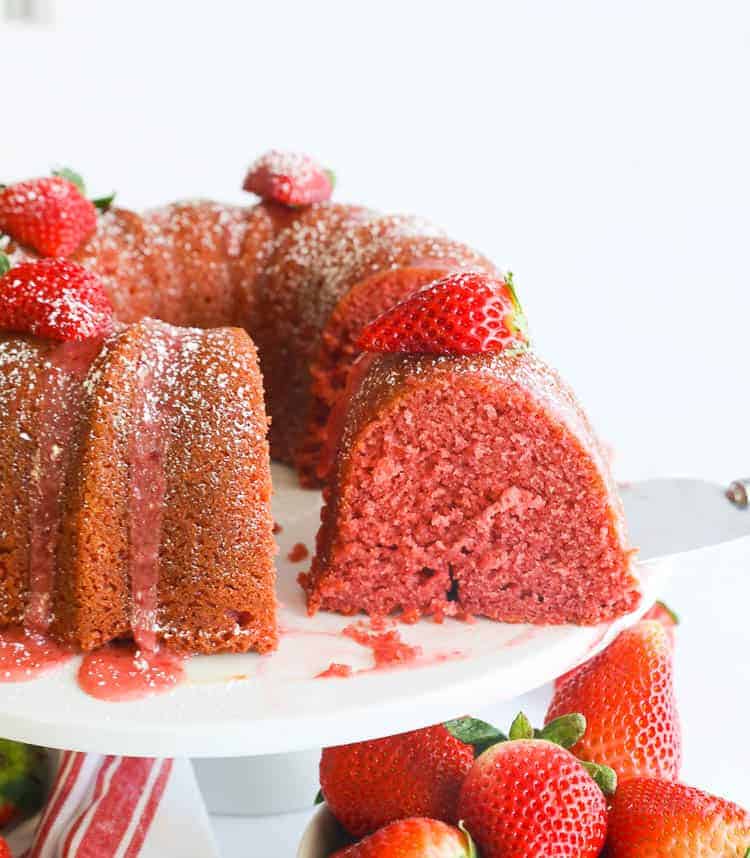 This variation of the classic Southern pound cake is a favorite because it's chock full of fresh strawberries from top to bottom, inside and out. Oh, and the sweet and fruity strawberry glaze is to die for! You should also try my Lemon Sour Cream Pound Cake and Peach Cobbler Pound Cake. ❤️
Strawberry Pound Cake
Refreshing summer flavors are accented in a dense, rich, and moist Strawberry Pound Cake. This quick and easy dessert is sure to be a winner at any family dinner, and the sweet glaze creates the perfect finish that will satisfy any sweet tooth.
Check out this recipe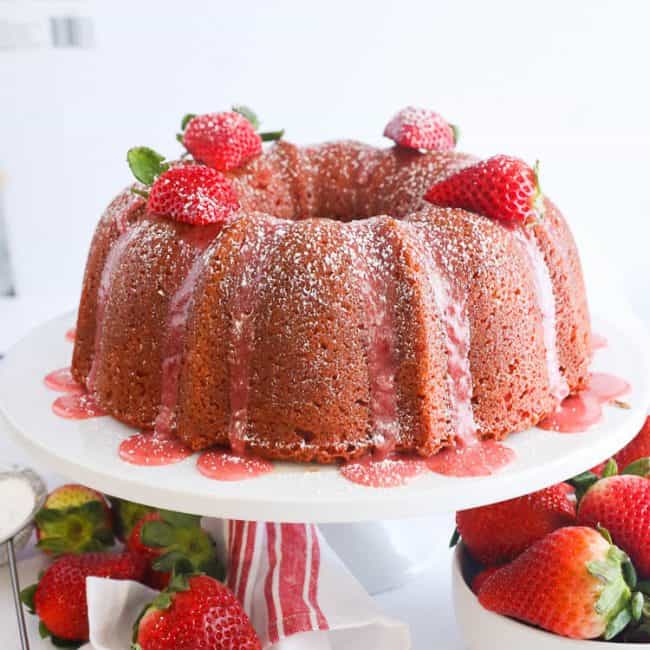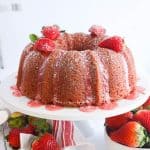 7. Mississippi Mud Cake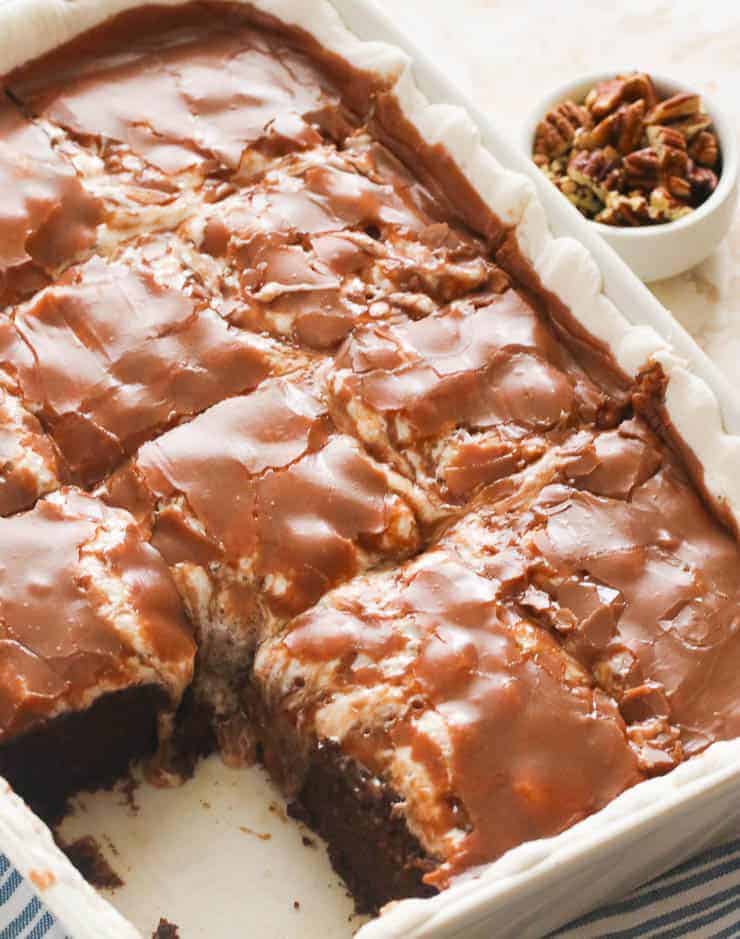 Yet another decadent chocolate sheet cake to grace your table this weekend. Only it's better with gooey melted marshmallows on top covered with chocolate frosting. Aah! This super fudgy and chocolatey Southern dessert will surely satisfy all your sweet tooth cravings. 🤤
Mississippi Mud Cake
Homemade MISSISSIPPI MUD CAKE made from scratch with a rich, dense, decadent, chocolate cake covered in melted gooey marshmallows and warm chocolate frosting. This classic cake recipe never disappoints! 
Check out this recipe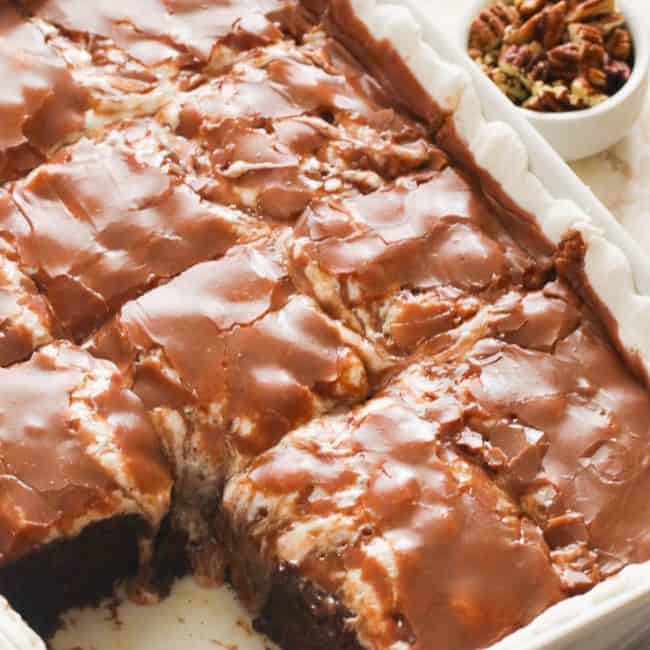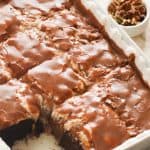 Southern Pies and Casseroles
8. Bourbon Pecan Pie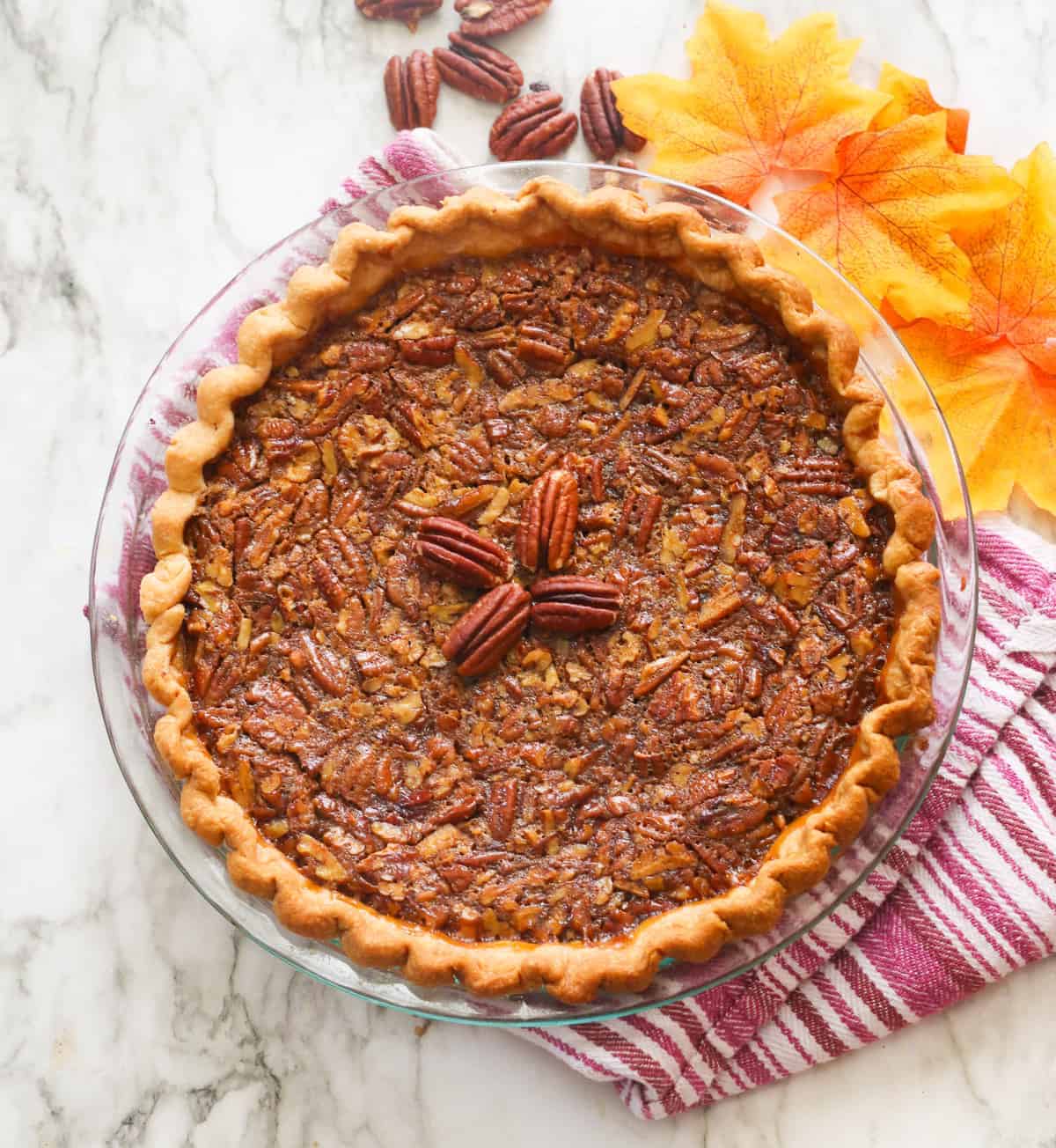 This Southern dessert recipe list wouldn't be complete without the classic pecan pie. And I swear, this version won't disappoint. Don't skip the bourbon because it adds the iconic Southern flavor and makes our pie richer and tastier. Oh, you should also try Pecan Pie Cheesecake. 😉
Bourbon Pecan Pie
What's better than a delicious Southern classic pecan pie? Adding a shot of bourbon for a Bourbon Pecan Pie! The buttery sweet pecan praline flavor ramped up with the South's favorite alcohol will take you to heaven and back.
Check out this recipe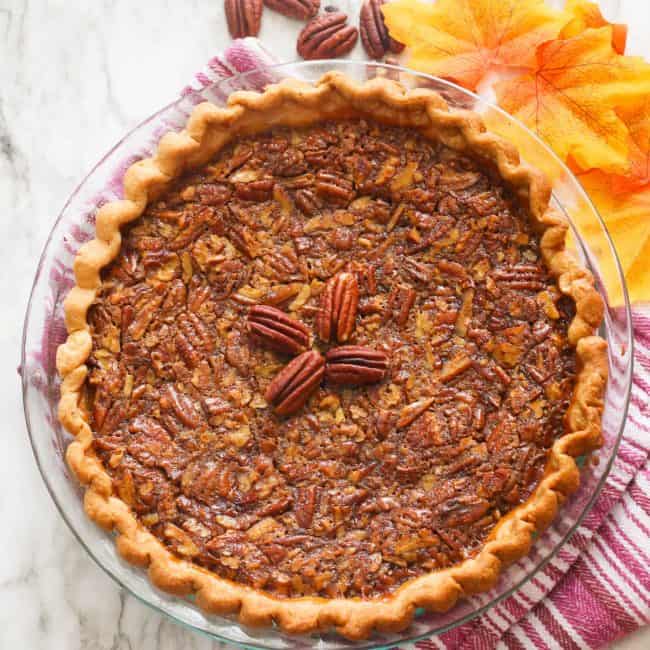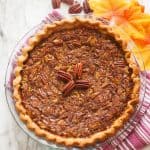 9. Pumpkin Pie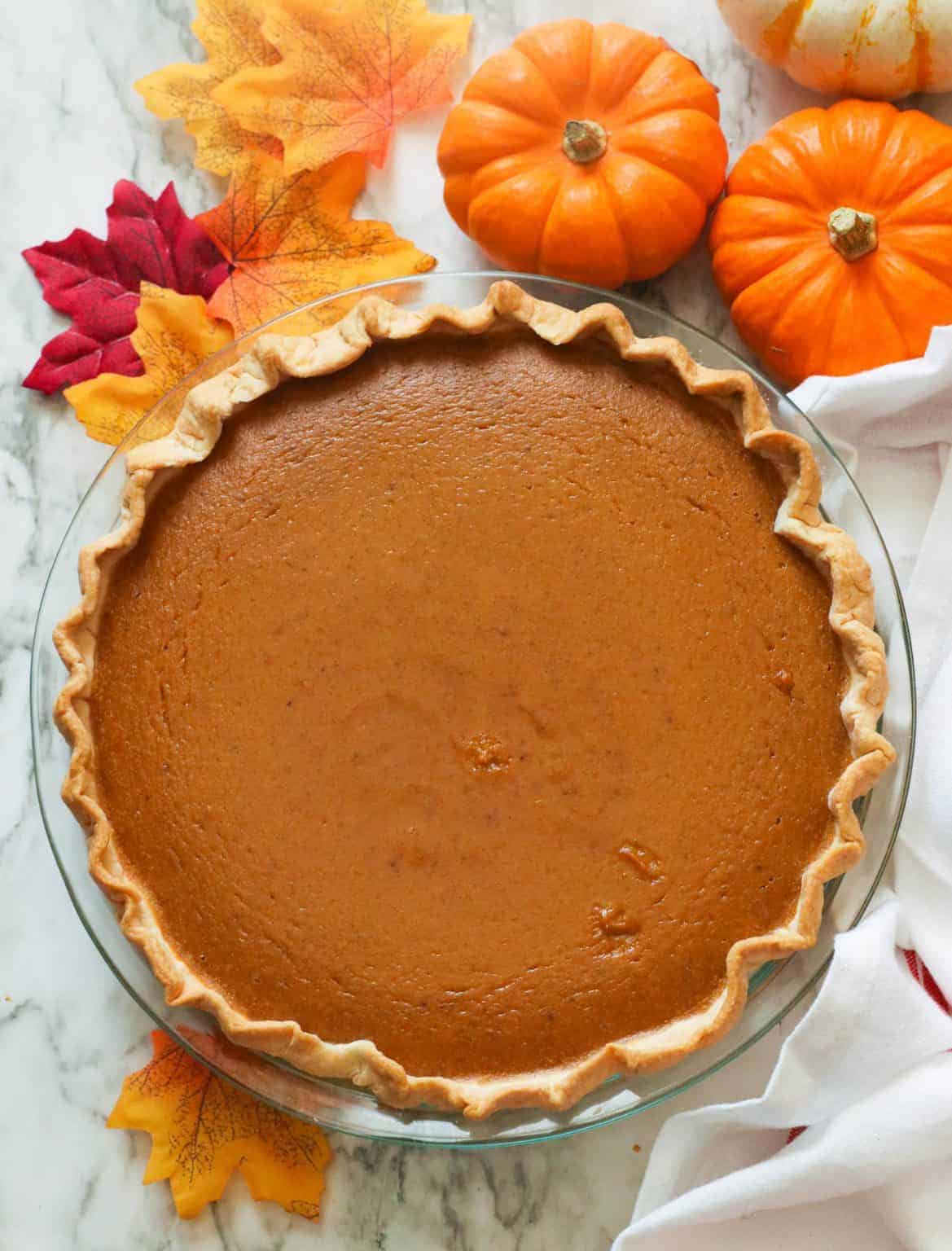 My aunt's pumpkin pie fueled my love for pie, so this recipe always brings me nostalgic, happy childhood memories. The warm and cozy flavors from the pumpkin pie spices are like a big hug, bringing you soul-satisfying goodness with every bite. It tastes just like home! 😍
Pumpkin Pie
Pumpkin Pie is a rich and creamy dessert that celebrates fall in style. It's made even more delicious with a homemade pie crust and topped with whipped cream. No fall or winter holiday is complete without this traditional food for the soul.
Check out this recipe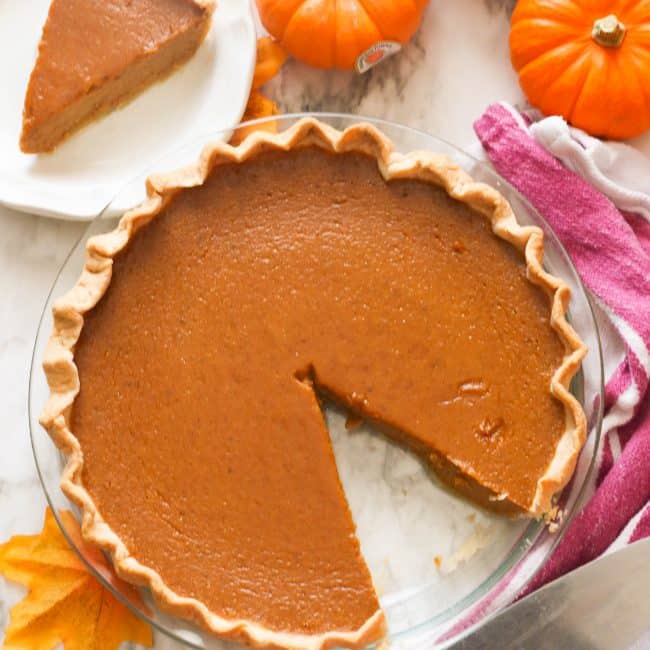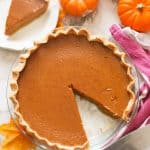 10. Sweet Potato Casserole with Marshmallows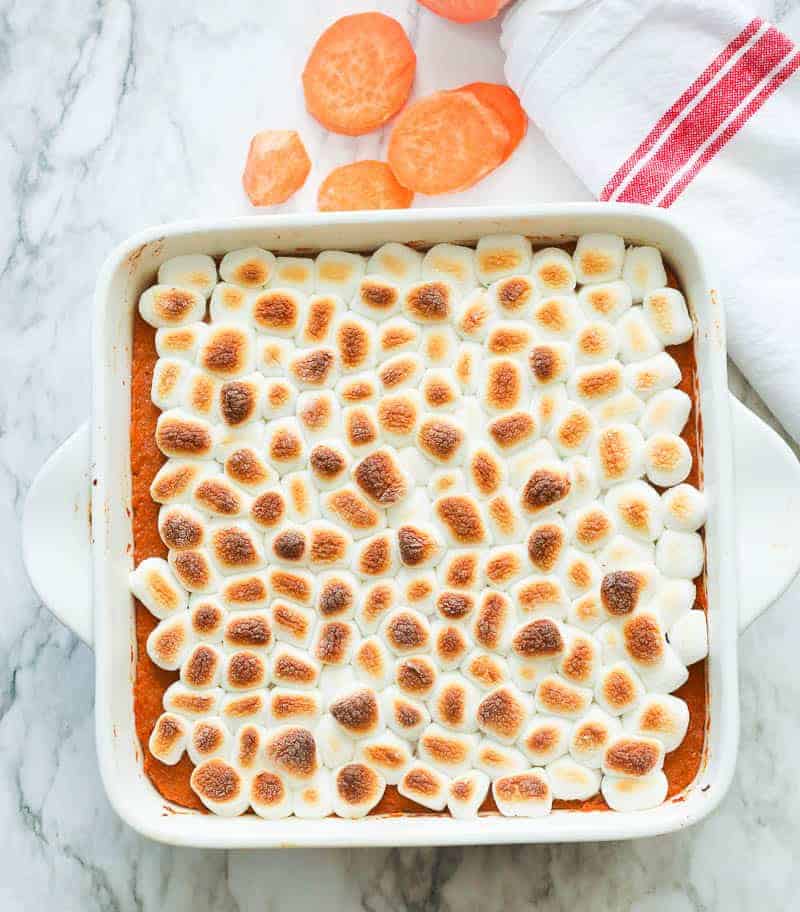 Let the inner child in you enjoy this sweet potato casserole with lots of toasted marshmallows on top. It's light and creamy but heavy on the flavors, and such a classic dessert doubles as a side dish. You can also enjoy it with chopped pecans in this traditional sweet potato casserole recipe. 😉
Sweet Potato Casserole with Marshmallows
This Sweet Potato Casserole with Marshmallows is such a festive sight and equally delicious, too! Exceptionally creamy with the right amount of sweetness, topped with toasted mini marshmallows for a heavenly gooey delight. The perfect comfort food that will make all your carb fantasies come true. Aaah! Pure happiness in every bite!
Check out this recipe
11. Cheese Pie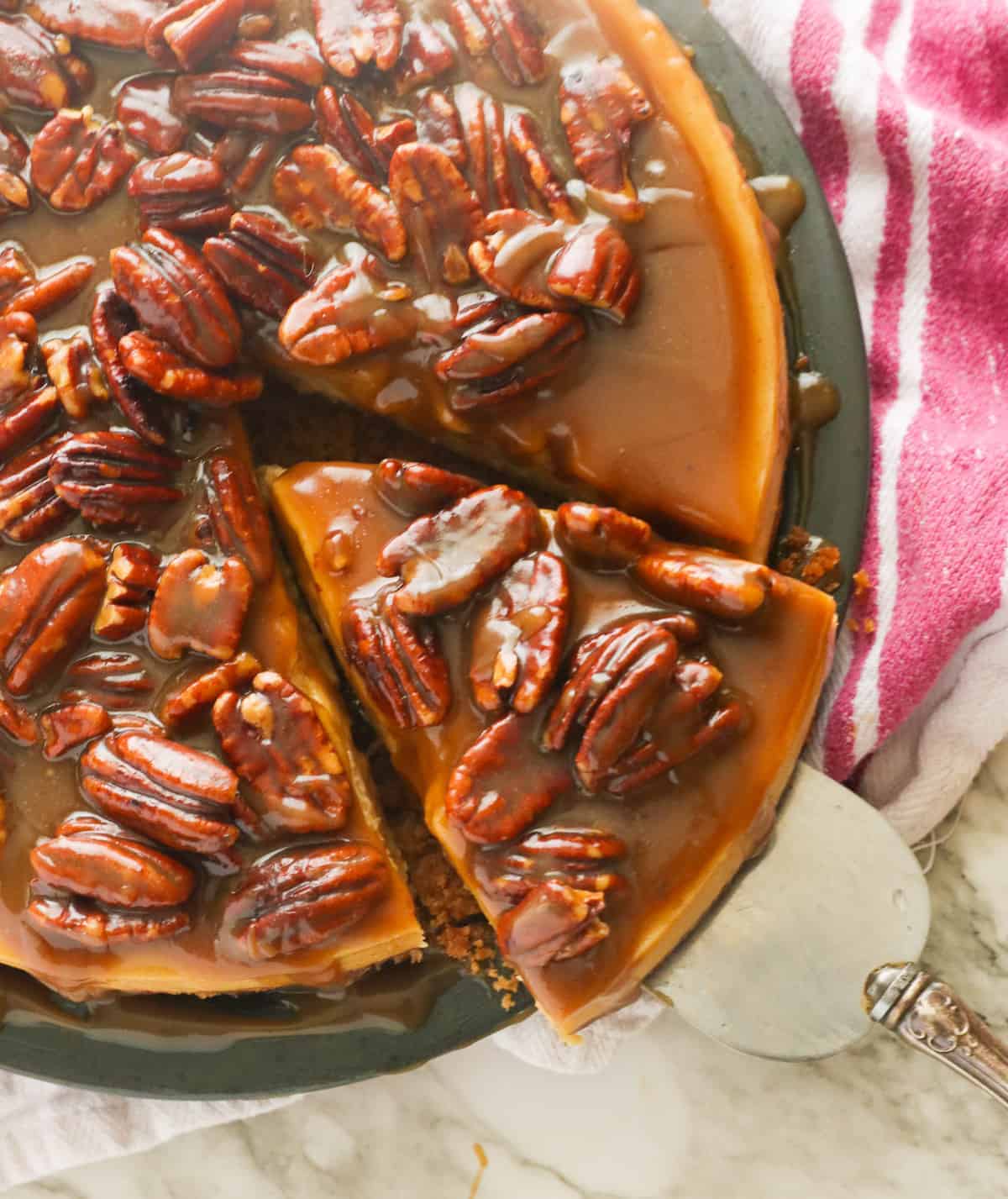 Impress your guests with this light yet incredibly rich classic chess pie. One slice of its sweet custard-like filling in a flaky homemade crust won't be enough. But don't worry, no judgment here, because I understand completely! Especially with my chocolate chess pie here, too.
chess pie
Chess Pie – classic Southern pie that is simple yet deliciously sweet. Made with pantry staple ingredients, this pie can be made in less than an hour while still giving you that wonderful sweet flavor with hints of buttermilk, vanilla, butter, nutmeg, and lemon juice. The easiest pie you can whip up for Thanksgiving Day!
Check out this recipe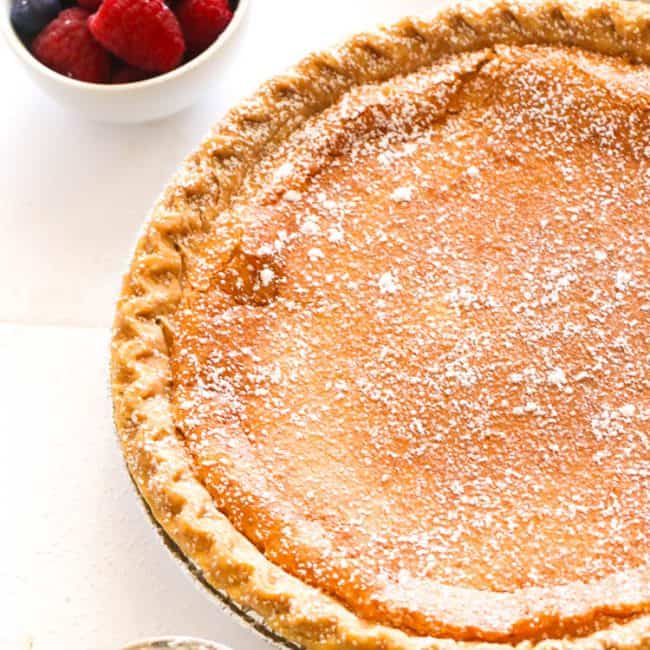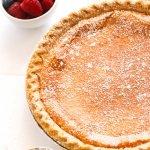 12. Buttermilk Pie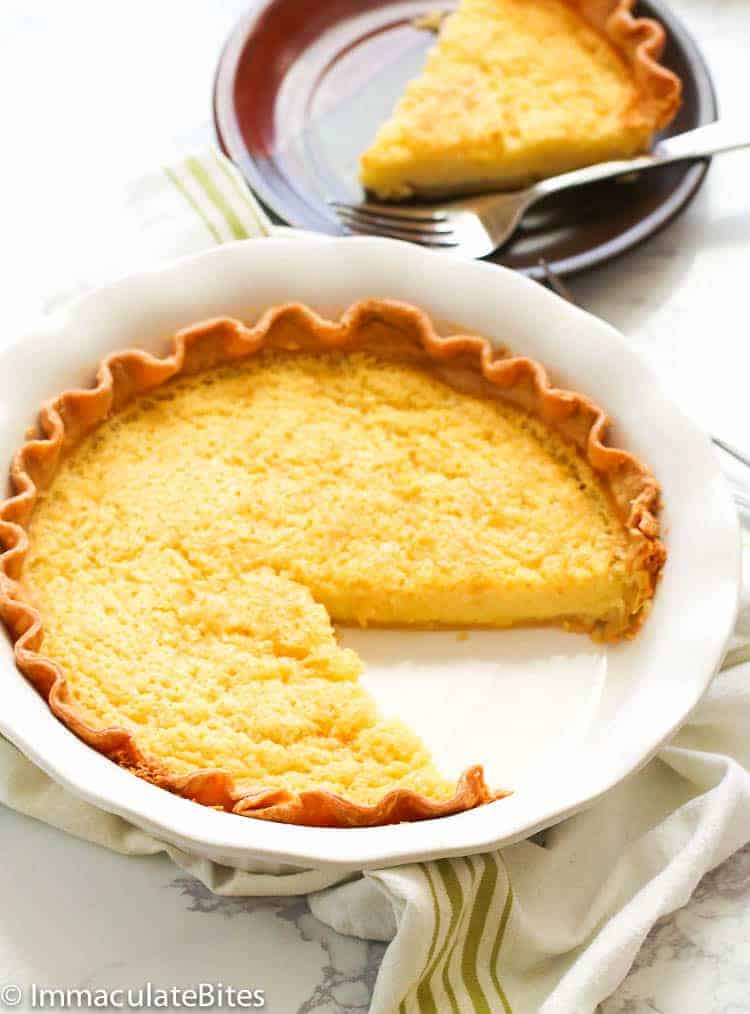 Make sure to stock on buttermilk because you'll make this dessert more often than you know. Not only is it easy to make, but it's incredibly delicious, too. The pineapple chunks also add a nice tropical twist, giving it a delightful tangy flavor complementing the not overly sweet dessert.
Buttermilk Pie
Buttermilk Pie – classic Southern pie recipe that comes together quickly and easily made from pantry staple ingredients. A light creamy custardy pie with a heavenly sweet and a little tangy flavor. Great for holidays or whenever you want to.
Check out this recipe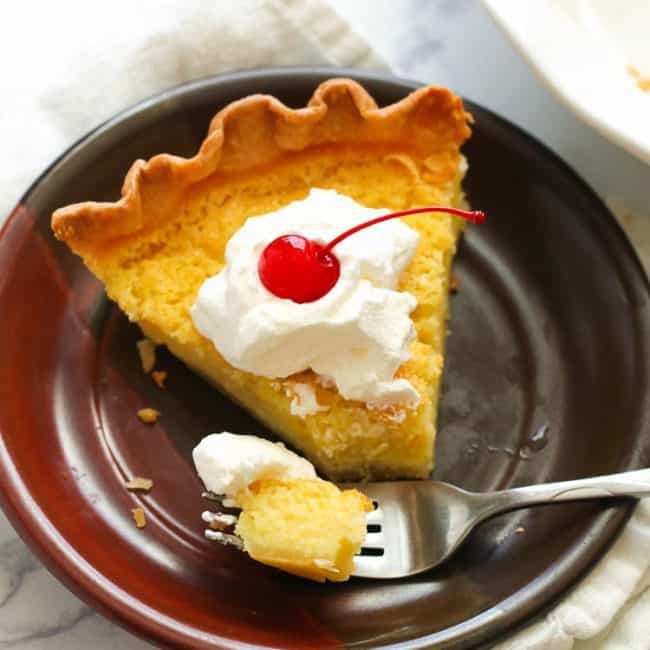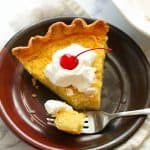 Southern Pastries
13. Peach Cobbler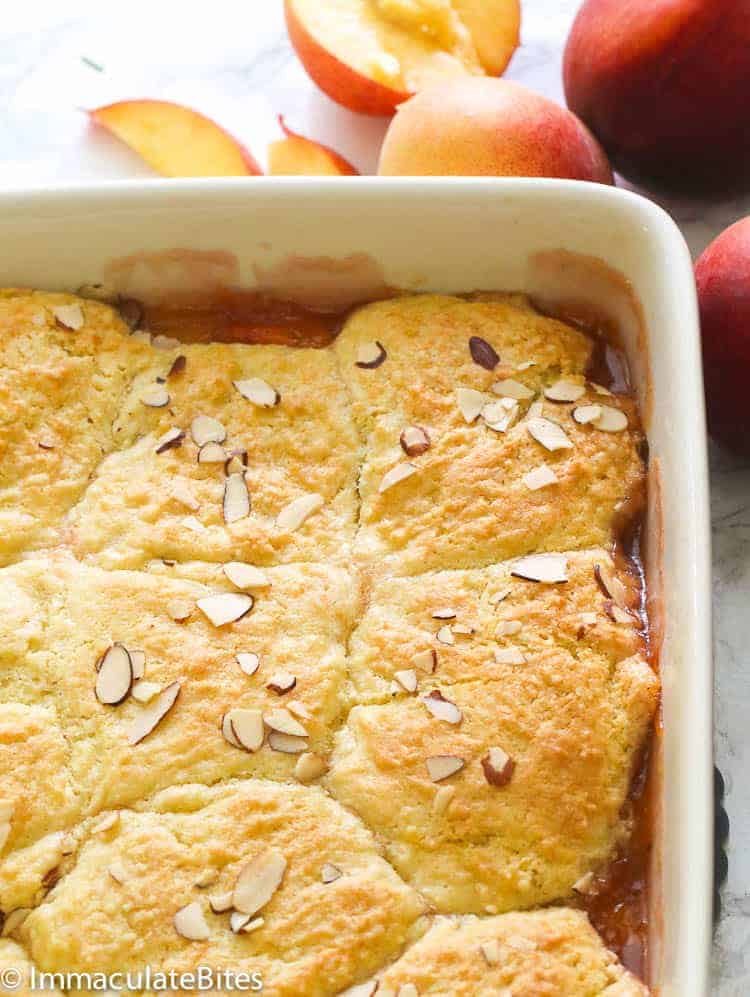 Peach cobbler is an easier version of peach pie. Instead of a flaky crust bottom, this one has a crusty, buttery biscuit-like topping. What's great about this recipe is you can also make it with canned peaches. So whatever the season is, you still get to enjoy this yummy treat all year round. 😉
Peach Cobbler
Easy Peach Cobbler is a delicious dessert made with tender juicy fresh peaches and a crusty buttery biscuit-like topping. A mouth-watering family dessert that's made from scratch and can be enjoyed all year round!
Check out this recipe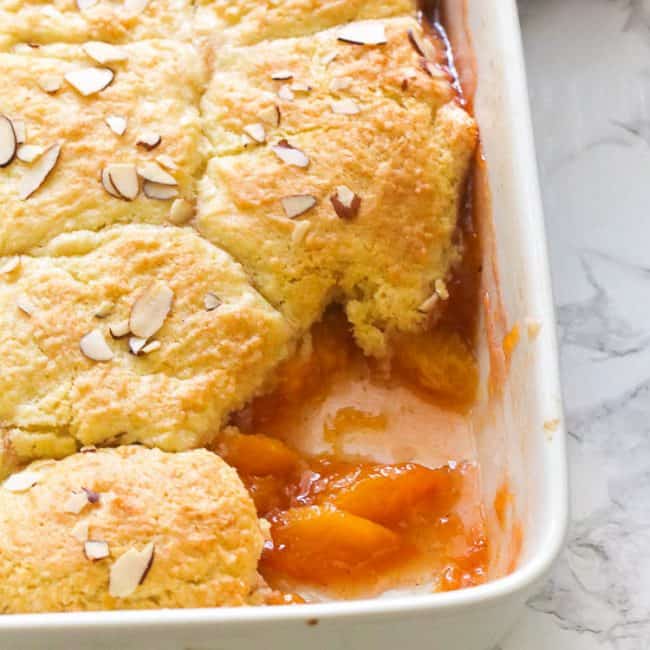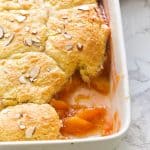 14. Beignets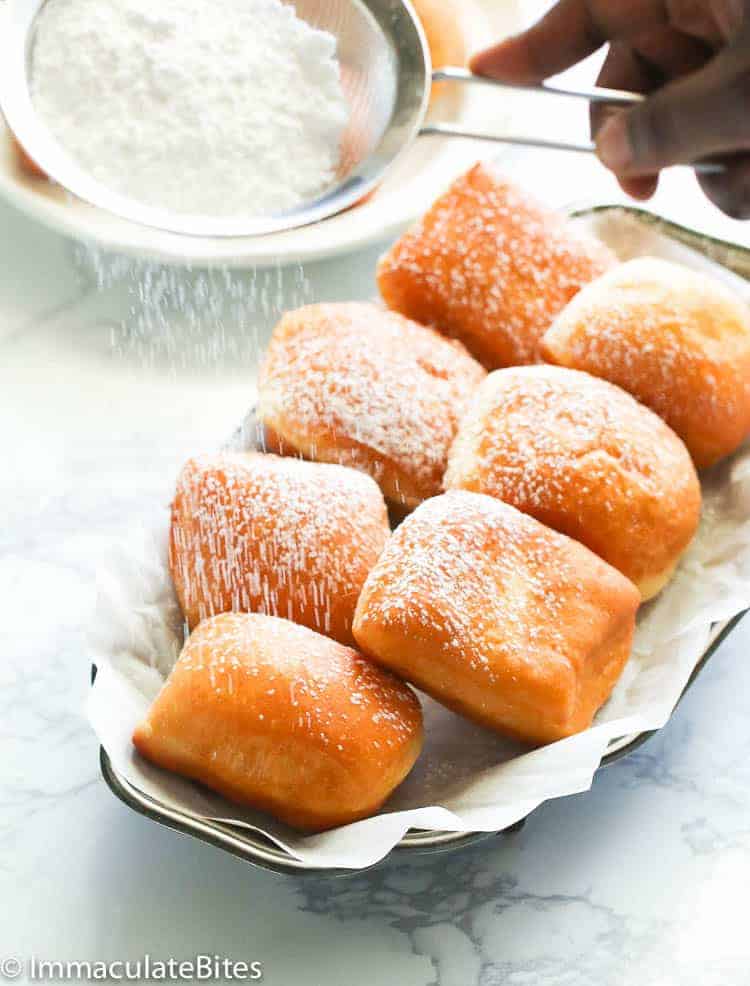 Make way for these bite-sized pastries because they will surely rock your world. Their soft pillowy goodness and light-as-a-feather texture will take you to heaven and back. Similar to donuts, they're fried to perfection, and chocolate and caramel sauce are also welcome additions. 😉
Beignets (New Orleans)
Beignets – These New Orleans doughnuts are the best! It is soft, pillowy, and light, just like the ones at Cafe du Monde but made with love in your kitchen, so they taste even better.
Makes 35-40 Beignets
Check out this recipe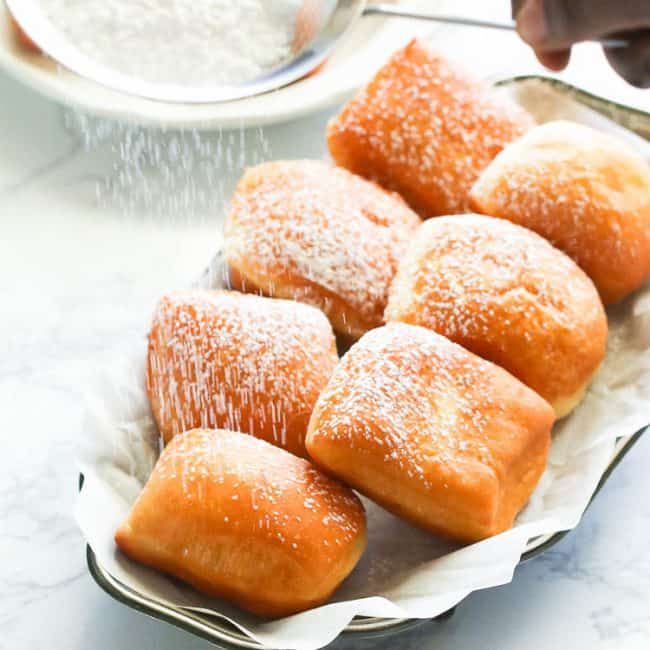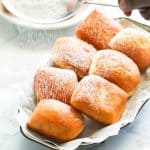 15. Pecan Pie Bars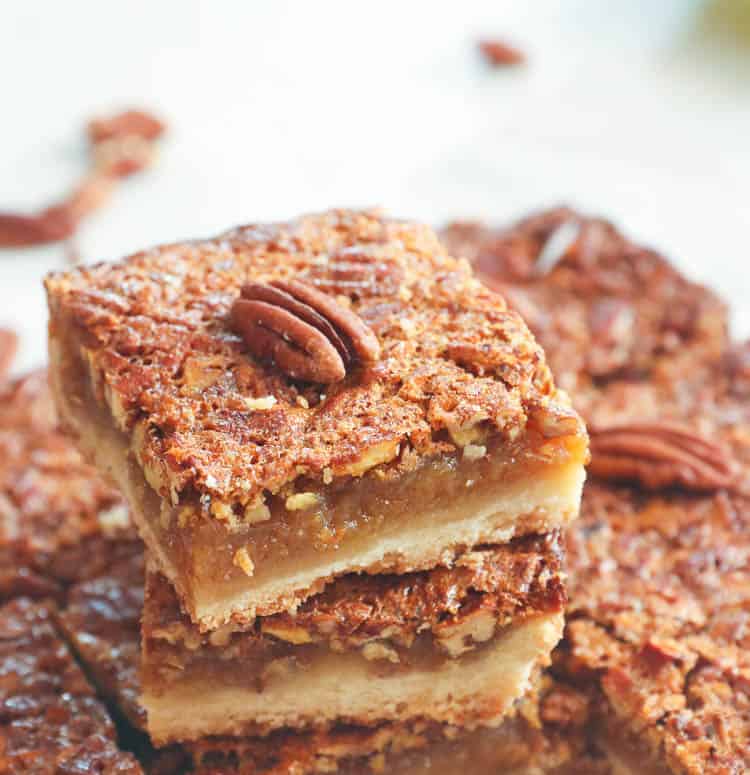 Munching on pecan pie is easy with its handheld version, pecan pie bars. It has the same delectable goodness only made better because you can now take them with you, any time, anywhere. They're perfect for outdoor gatherings and picnics. 🎉
Pecan Pie Bars
Make way for these Irresistibly tasty and hassle-free PECAN PIE BARS easily made with the simplest of ingredients. A delicious snack you can serve as a teatime dessert or simply as your everyday comfort food. An insanely maddening dessert you wouldn't want to resist.
Check out this recipe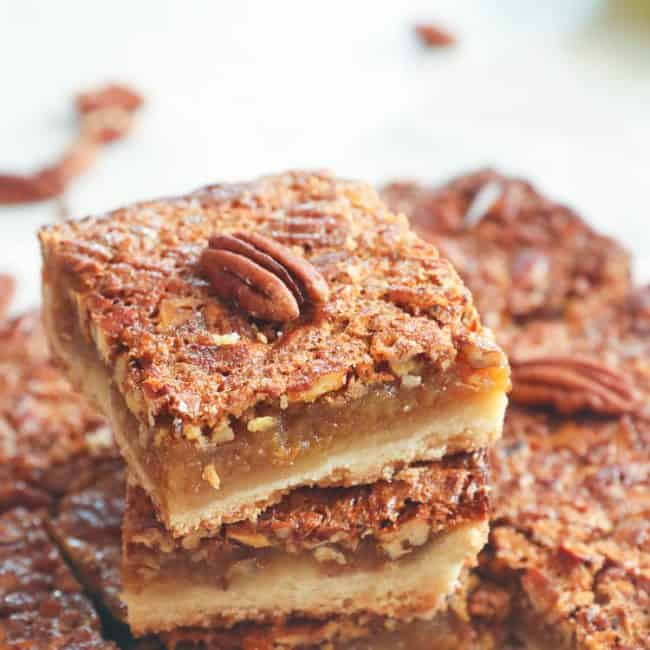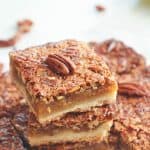 Conclusion
Dessert in all forms will surely uplift anyone's mood, especially when shared with loved ones. So which dessert recipe is your favorite? Please comment below because I'd really love to know. 😍

Credit: Source link