When Sophie (Chelsea Edge) reached the end of her holiday on the Caribbean island of Saint Marie on Death In Paradise, it looked like that also marked the end of her sweet romance with local detective DI Neville Parker (Ralf Little) as they agreed that a long-distance relationship would be too hard on both of them.
However, their bond proved so strong that Neville and Sophie couldn't stay apart for long, and after working out a remote-working arrangement with her very understanding boss, Sophie is heading back to the Caribbean to see if she and Neville have what it takes to make a real go of things.
We caught up with Chelsea to find out what lies ahead for Sophie upon her return to Saint Marie in Death in Paradise season 12…
Chelsea Edge interview for Death In Paradise
What made Sophie decide to come back to Saint Marie?
"I think as soon as she got back to the UK, she was like, 'what am I doing here? I really like this guy, why have I come back?' She definitely wants to see where it goes, so I think there's a lot of hope for a blossoming romance between them."
"She's a romantic, and she's hopeful,and at this point in her life, she's like, 'why would I not take a chance on this thing that could be amazing?' I think that's her outlook on the entire thing: 'why would I not want to go and live on this beautiful island, and be with this person that I really, really like?' It's kind of a no-brainer — Manchester on your own, or this Caribbean island with some guy that you really fancy!"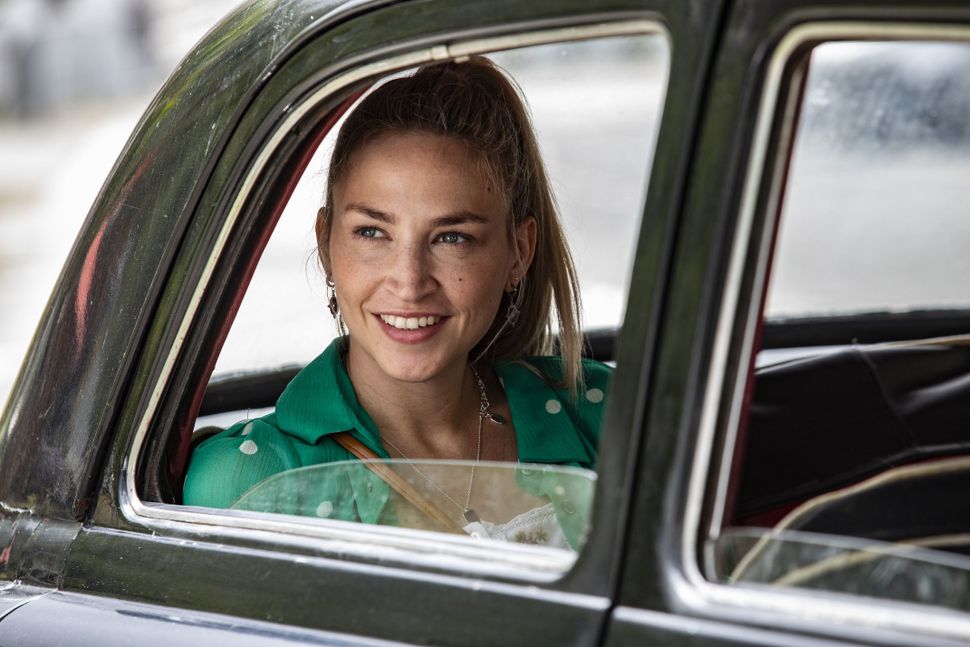 Was that quite similar to your response when you got the chance to be in Death In Paradise?
[laughs] "Yeah, I mean the prospect of going and working on a Caribbean island was pretty exciting! And also, I grew up watching The Royle Family, so it was like, 'oh my God, this is so strange, I'm going to be Ralf Little's love interest — that's going to be a little bit wild!'"
Sophie made her debut in the 2022 Christmas Special, that must have been exciting for you as well?
"It was funny, because when we shot that, I sliced my finger on the lobster claw that she was eating! I was like, 'why would she be eating a lobster? Neville's there eating a lovely Christmas dinner!' — without gravy, by the way, which I do think was a terrible choice. Why are we not having gravy with this?"
Sophie's a bit more adventurous than Neville, but they have quite a bit in common. Do you think they're a good match?
"I do! I think she finds him very endearing and very sweet, and there are a lot of things like the stargazing and the way he really nerds out about his cases that I think she finds very nice. I think his intelligence and kindness are what catches her, and the fact that she's come all the way across the world and has met someone who's from the same city, it almost feels like fate."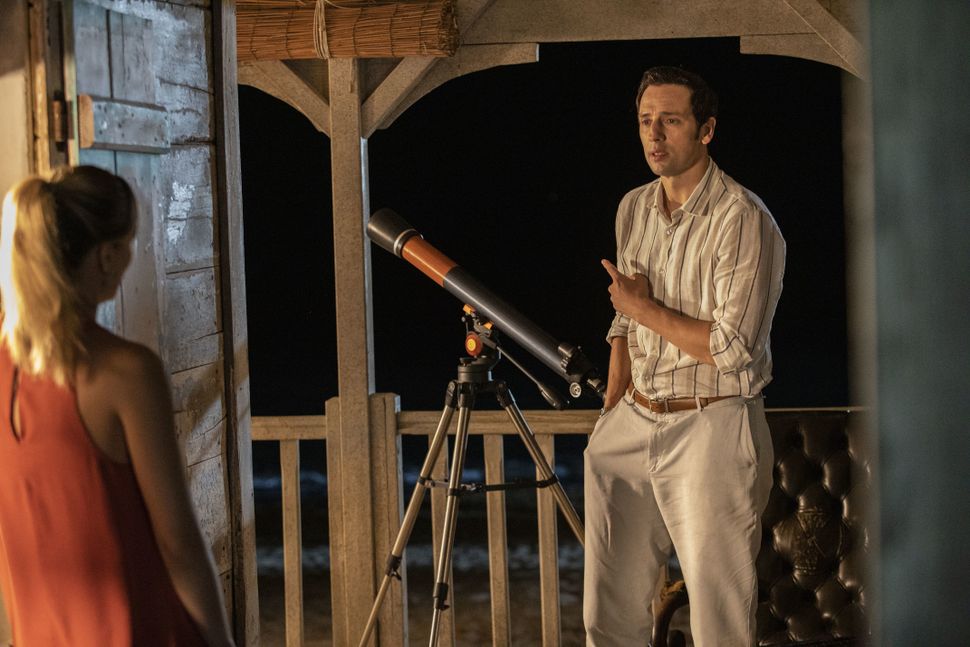 What was it like working with Ralf?
"Oh, it was great! We grew up in neighbouring towns — I'm from Bolton, and he's from Bury, and he actually went to school in my town, so when we met, we hit it off instantly, talking about where we grew up. We have a lot of the same sense of humour, so it was great, and he's so welcoming. It was really, really great to work with him."
What was it like filming in Guadeloupe, which doubles as Saint Marie in the show?
"It was amazing! It's such a beautiful island, and the locals, the crew and the entire cast were amazing. Luckily, I got to work with the main cast, but socially I got to hang out with a lot of the guest cast who were also all brilliant, some of which I still see now, back in England, which is great. You're so lucky to be working out there, it's an incredible job."
Did you have any trouble with the heat?
"I quite like the heat! I always get told I'm a terrible Northerner, because I hate being cold. And all my family are Scottish, they're like 'we don't know where we got you from!' So yeah, I loved it. The only bad thing I had on the entire job was that I got eaten alive by mosquitos, but the heat was amazing. The ocean was so warm, I'd get in the water every day!"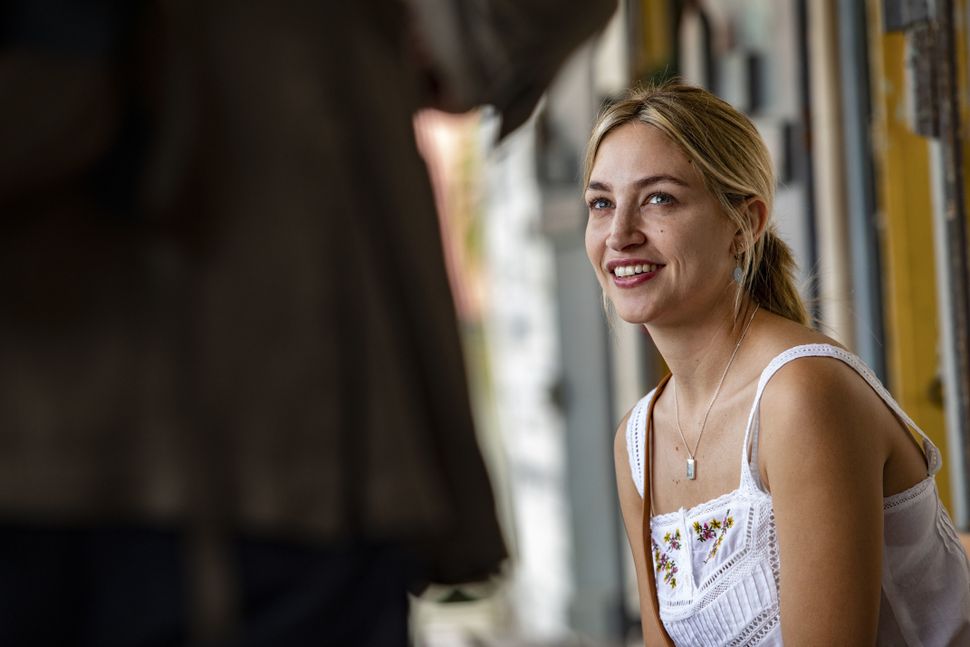 What has the fan reaction been like since you joined the show?
"I think it's been really positive, as far as all the feedback I've received, so that's quite nice. But I think people are worried — 'is Neville leaving?!' — and it's like, hold your horses, guys! But yeah, it's been really positive as far as I've heard, hopefully everybody is enjoying it."
Do you think Neville and Sophie have what it takes to go the distance?
"I definitely think she hopes so. She travelled all the way back to be with him, so there's definitely hope they're going to work it out. So, yes!"
Death In Paradise airs on Fridays at 9pm on BBC1 in the UK. You can catch up on the series so far on BBC iPlayer
Credit: Source link