Part one: St. Thomas
By CoolestCarib.com.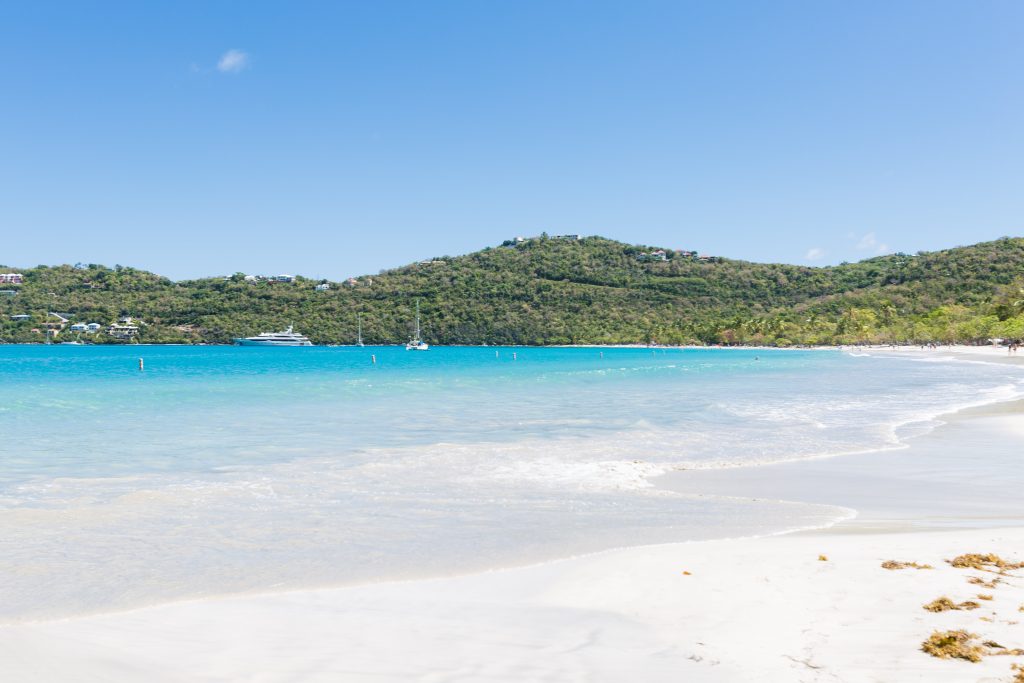 Summer is finally here. And we can all agree the last few years have been tough on everyone. So it's time to take a little break and relax from the stressful and chaotic everyday life. The only problem is deciding where to go. Picking a destination can be overwhelming. And to add to that, you also need to plan some fun activities while you are there. Well, look no further. The US Virgin Islands are one of the most popular vacation spots in the world. Every year more and more tourists choose it as their destination. In this article, you will find out why people like it so much and what are some of the best things to do in the US Virgin Islands.
About the islands
The US Virgin Islands are a group of islands located in the Caribbean. They are an organized, unincorporated United States territory. Their territory consists of three major islands (St. John, St. Croix, and St. Thomas) and 50 smaller islands and cays. English is their official language. The weather tends to be fantastic and warm throughout the whole year. Beaches are beautiful, sandy and white with crystal blue waters. The islands are infused with rich history and culture that attracts people from all over the world. A convenient thing for American tourists is that they don't need passports to travel to these islands. They are a perfect place for a family trip, romantic getaway, or even going on your own and taking a break from everyone. And according to experts at Best Movers NYC, in recent years, more and more people have chosen to relocate there, permanently.
Planning activities beforehand is key
Now that you have chosen a destination, you have another equally important task – planning fun activities to do while there. Planning these types of things can be a little tricky, depending on who you are going with. Not everyone is going to be into the same things. You are going to do one type of thing on vacation with friends and another on vacation with your family or friends. The best thing to do is to prepare and make a list so that you are ready when you get to your destination. We are going to help you with that by making a list of the best things to do in the US Virgin Islands.
This article is part one of a trilogy and focuses on Saint Thomas, US Virgin Islands. Part two is on Saint Croix, and part three on St. John, US Virgin Islands.
PART ONE:
St. Thomas, US Virgin Islands
Coral World Ocean Park
Jeep tours
Flyboarding at Lindbergh Bay
Boating to neighboring islands

Catamaran sail & snorkel – swim with turtles

Jetski tours
Scuba with family
Tree Limin' extreme zipline
Food fair
Wine, dine and party
Coral World Ocean Park
For all lovers of sea life, there is no better place to visit than Coral World Ocean Park. It offers incredible experiences such as: Sea lion swimming, dolphin trek, shark encounter, SNUBA and a dolphin moment.
Jeep Tours
If you want to see the best of the island in one day the best suggestion is a private guided jeep tour. You can visit both islands, St. Thomas and St. John (by taking your jeep on a ferry to St. John), in one day, and get to see the best of two completely different Caribbean islands. And if you want to see selective sites, beaches or attractions, your tours could be customized on the same day as the trip to fit your vacation dreams.
Flyboarding at Lindbergh Bay
This is an activity not only for adrenaline junkies, but anyone who wants to experience what it's like to be Iron Man – for thirty minutes or more. This is a very exciting water sport and if you like going on a Jetski you'd very much love this activity too. We all want to fly! And this is as close we get to living out that fantasy. The beach close to the airport offers many water sports, but flyboarding at Lindbergh Bay is the most exciting of them all.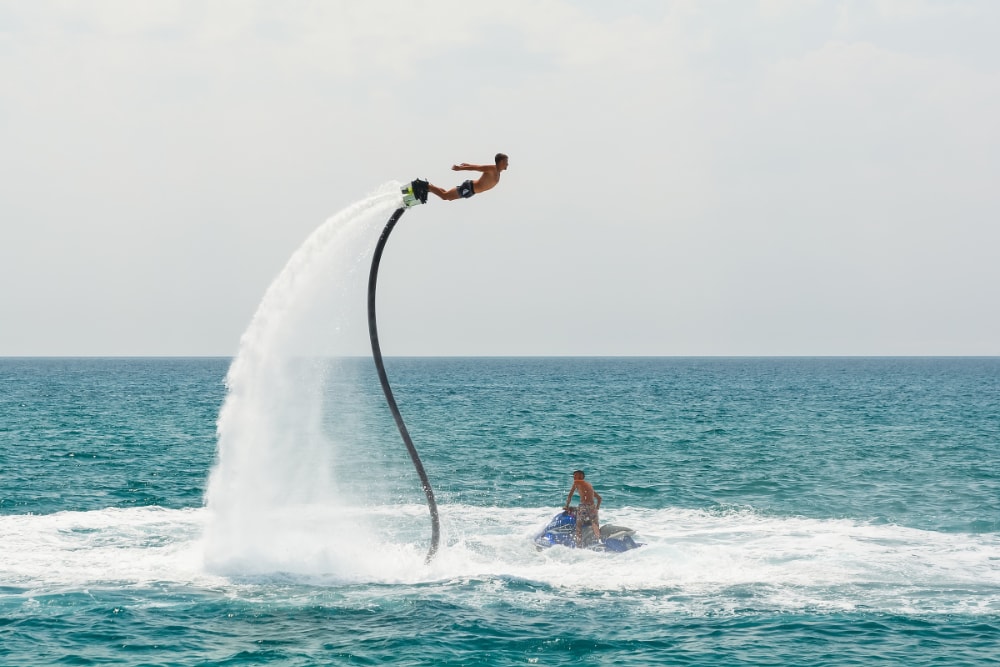 Boating to neighboring islands
Saint Thomas is a boating mecca in the Caribbean with so many types of boats and tours to choose from. A fun option is to charter a boat with captain and go island hopping between the US Virgin Islands and the British Virgin Islands, and snorkel at the most secluded Caribbean coves. Remember to respect our marine life and not to touch the coral nor the star fish. A very popular island to request on your tour is Jost van Dyke where you'll meet loads of like-minded island explores. Don't forget your shades, hat and reef-friendly sun screen.
Catamaran Sail & Snorkel – swim with turtles
If swimming with turtles is on your bucket list then we have a surprise for you. St. Thomas offers catamaran sail & snorkel tours where you'll definitely swim with turtles. Imagine boarding a top of the range catamaran with family and friends and sail to the appropriately named Turtle Cove. It is part of the uninhabited Buck Island National Wildlife Refuge and you can swim and snorkel among friendly fish and turtles. Well, this is not a crazy dream, but a possibility, if you visit Saint Thomas, US Virgin Islands.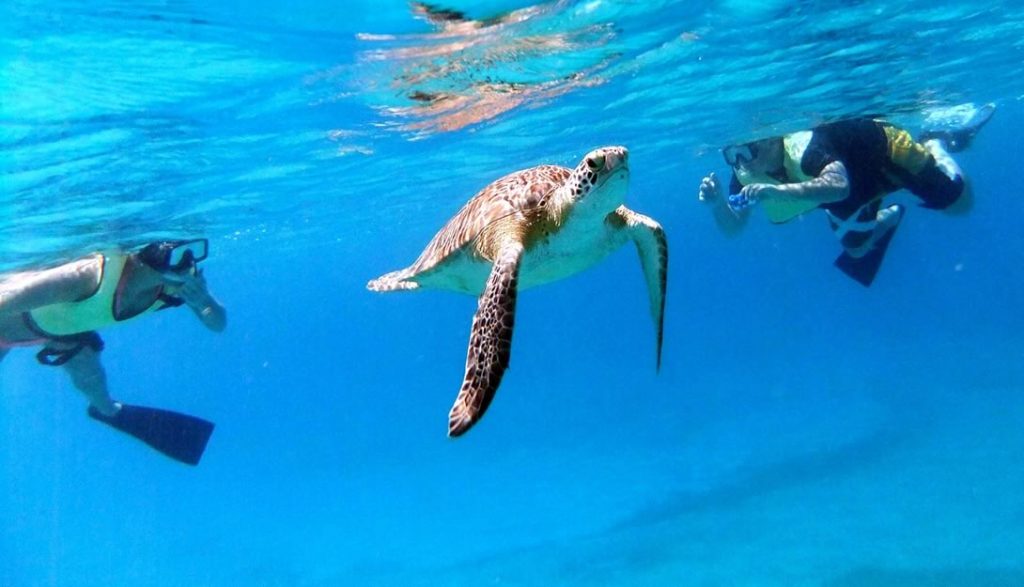 Jetski tours
If you respect this fast, personal water craft and ride far from swimmers and other boaters you can have the most memorable fun ever. Lindbergh beach is a swimming beach, but only a few hundred yards deeper you have the open Caribbean Sea where you can freestyle as much as you desire. Jetskis can be rented at Lindbergh Bay or you can book a tour to explore historic Charlotte Amalie Bay. Explore historic Charlotte Amalie Bay and cruise around Water Island and stop over at the stunning Honey Moon Beach. These jetski tours are very family-friendly and safe.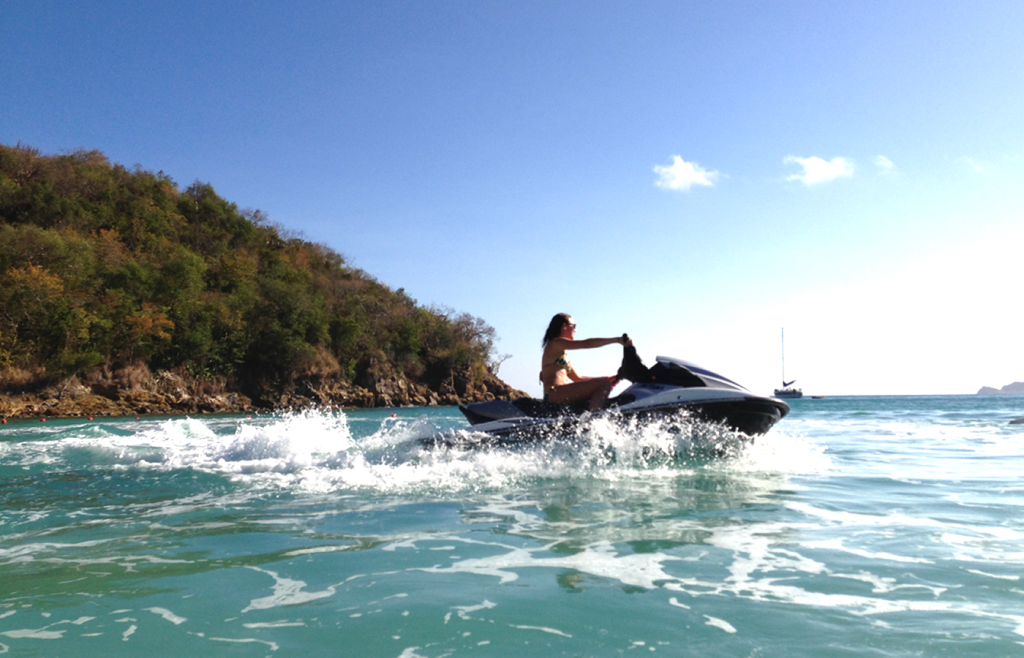 Scuba dive with family
St. Thomas is surrounded by world famous dive sites, and scuba diving is a fun filled family-friendly activity. Everyone can learn this underwater breathing skill, and experience what's invisible above the water surface. The underwater world is mesmerizingly different, filled with funny looking sea plant structures and fish as inquisitive as the diver. Don't miss out on this explorative water sport, all you need is a little determination and a good scuba diving instructor.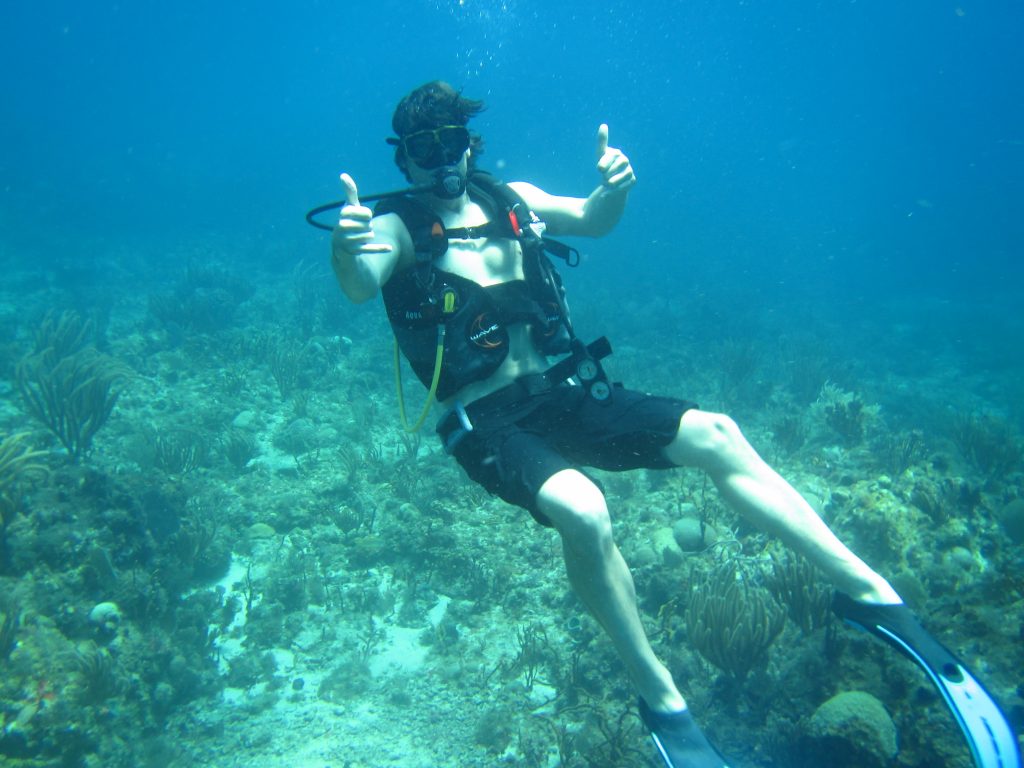 Tree Limin' Extreme Zipline
St. Thomas offers much more than water-sports. The island sports hiking trails and exciting activities not for the faint of heart, like zip-lining. If you do not get easily scared and enjoy seeing the beautiful island nature from up high, this is the thing for you. Zipping above the trees gives one a breathtaking view of St. Thomas Island and even a glimpse of the British Virgin Islands in the distance.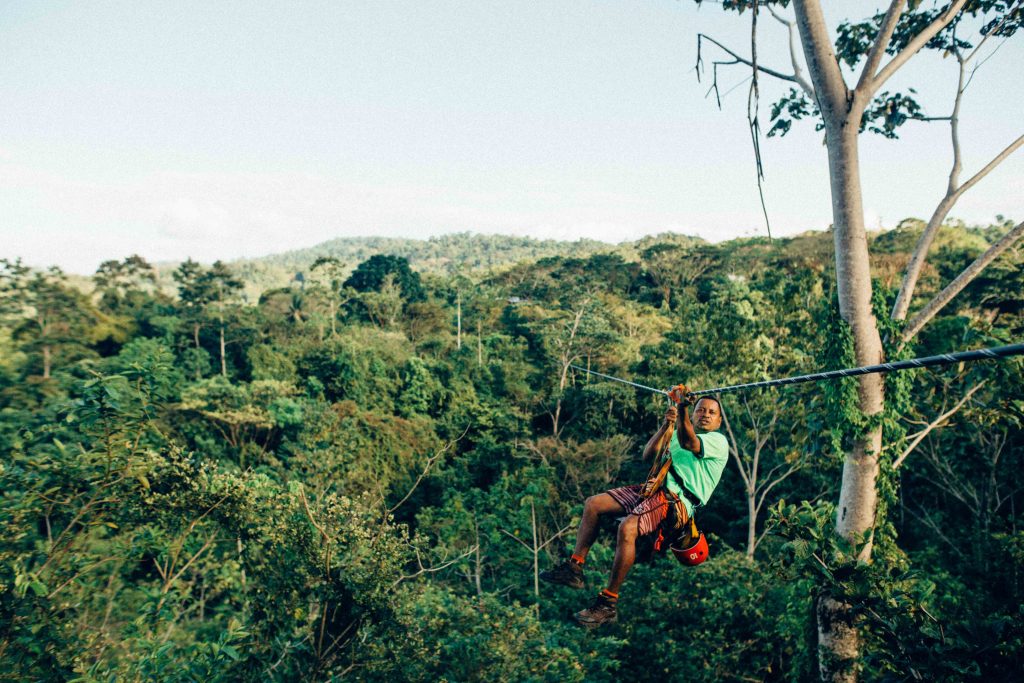 Food Fair
Caribbean cuisine is world-famous, and there is no better way to experience it than visiting the Caribbean food fair. Depending on where you are staying, you can see food fairs on all three US Virgin Islands. In recent years many people have chosen to move to the islands in search of a new exciting life. But it can be a bit of a culture shock. So if you plan to leave New York, for example, moving abroad to the islands, this beautiful event, full of incredible local food, drinks, and arts and crafts, is the best way to start and bridge that culture gap.   
Follow us on:
Facebook.com/CoolestCarib
Instagram.com/CoolestCarib
Twitter.com/CoolestCarib
Photo Credit
https://unsplash.com/photos/nRZoLSr0mEE
https://unsplash.com/photos/j0fhHiraqOE
https://unsplash.com/photos/QnrPaa9pCdE
https://unsplash.com/photos/R2yjoctLTEk

Credit: Source link