BBC urged to reconsider Naga Munchetty complaint decision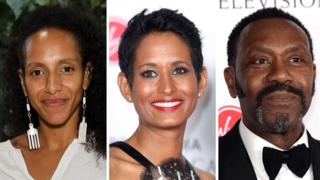 Dozens of black actors and broadcasters have called on the BBC to overturn its decision to uphold a complaint against Breakfast host Naga Munchetty.
The BBC said she broke rules while discussing remarks by Donald Trump that she said were "embedded in racism".
Sir Lenny Henry, Adrian Lester and Gina Yashere are among 44 stars who have put their names to an open letter, which asks the BBC to revisit the ruling.
The BBC's editorial standards boss said there was "a lot of misunderstanding".
Munchetty was found to have breached guidelines by criticising the US president's motives after he had said four female politicians should "go back" to "places from which they came". But she is not facing any disciplinary action or reprimand.
Writer Afua Hirsch, who helped organise the letter, told BBC Radio 4 the decision would have "a chilling effect on other broadcasters of colour".
'Shocked and horrified'
The letter demands that the BBC "revisits and takes seriously overturning its decision". The signatories are a "group of black people who work in the media and broadcasting", including actor David Harewood, Sky journalist Gillian Joseph, journalist Marcus Ryder and film-maker Asif Kapadia.
They called for BBC management to "issue their support for journalists and acknowledge there can be no expectation of 'impartiality' over expressions and experiences of racism".
They also want the bodies that oversee complaints about broadcasting, including the BBC's Editorial Complaints Unit [ECU] and Ofcom, to "address their own levels of diversity and increase transparency as to how they reach their decisions".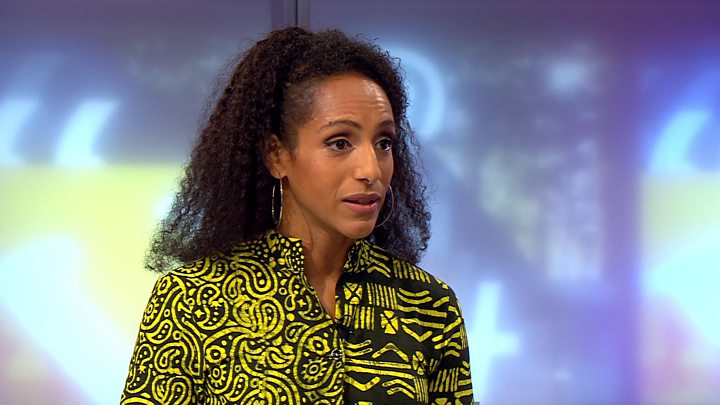 Hirsch said she was "shocked and horrified" by the BBC's ruling, telling BBC Two's Victoria Derbyshire programme: "It's ludicrous to say it's fine for a presenter to express her own experience of racism but she shouldn't cast judgment on the person being racist."
She also told the Today programme: "As a matter of principle, it [the BBC decision] suggests that the racist views she was commenting on are opinions that should be treated impartially, and that really legitimises racism and suggests it's something we should debate.
"That's clearly wrong and it's widely accepted that racism is not a legitimate opinion, so I think the BBC has got confused by treating it that way."
She added that the decision was "abhorrent", and that it had "a highly disproportionate and unacceptable impact on people of colour in broadcasting, because it distributes the labour of having to challenge racism unequally".
What did Naga Munchetty say?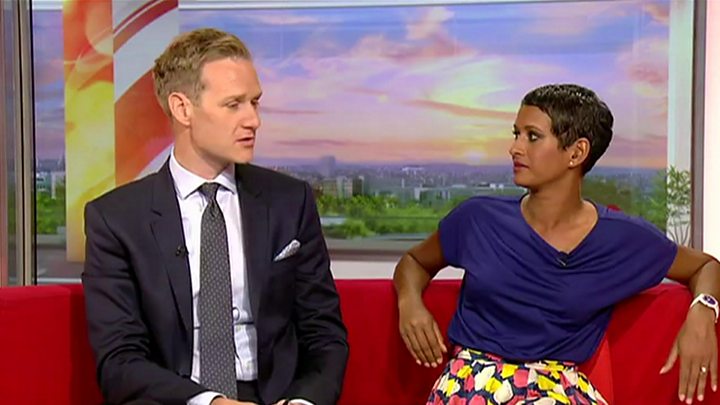 Munchetty and BBC Breakfast co-presenter Dan Walker had the exchange after an interview with a supporter of Mr Trump on 17 July.
Walker: It's the president. That was the most telling quote for me last night. I can't remember who said it, but she said, 'I've been told to go home many times to go back to where I've come from many times in my life, but never by the man sitting in the Oval Office'.
Munchetty: Every time I have been told, as a woman of colour, to go back to where I came from, that was embedded in racism. Now I'm not accusing anyone of anything here but you know what certain phrases mean.
Walker: Do you hear that quite regularly?
Munchetty: Yes. Not regularly, but I've been told it.
Walker: You're sitting here not giving an opinion, but how do you feel as someone when you've been told that before, and when you hear that from him?
Munchetty: Furious. Absolutely furious. And I imagine a lot of people in this country will be feeling absolutely furious that a man in that position feels it's OK to skirt the lines with using language like that.
Walker: Do you feel his use of that then legitimises other people to use this…
Munchetty: Yes. Yes.
Walker: As our guest was saying there, it feels like a thought-out strategy to strengthen his position.
Munchetty: And it is not enough to do it just to get attention. He's in a responsible position. Anyway I'm not here to give my opinion.
Why did that break the BBC rules?
David Jordan, the BBC's head of editorial standards, said Munchetty was not found in breach for "calling out racist comments, which is perfectly acceptable where things are clearly framed in racist language".
The problem was "not her responding to that clearly racist comment, or responding personally to what it's like as a person of colour to have a remark of that nature directed against yourself", he explained.
He said the issue arose "when she went on further to discuss President Trump himself, what his motivations were for that, and that breached our impartiality requirements".
BBC gives more detail on Naga Munchetty ruling
Naga Munchetty 'breached BBC rules' with Trump comments
He added: "It's about how you go on then to discuss the person that made them, and make assumptions or remarks about that."
The broadcaster's complaints unit found it was "entirely legitimate" for Munchetty to reply to Walker in terms that reflected her own experience of racism and the racist context in which people from ethnic minorities are told to go back to their own countries.
It said she went on to comment critically on the possible motive or consequences of Mr Trump's words, but that "judgements of that kind are for the audience to make". The complaint was partially upheld.
Mr Jordan said the BBC did not take action against Walker because he was not the subject of any complaints. "I'm afraid the ECU can only deal with the complaints that it receives," he said.
What do the BBC editorial guidelines say?
The guidelines say presenters can have a "significant effect" on whether the corporation is seen as impartial. Mr Jordan said Munchetty fell foul of the following part of the impartiality section of the guidelines:
"Our audiences should not be able to tell from BBC output the personal opinions of our journalists or news and current affairs presenters on matters of public policy, political or industrial controversy, or on 'controversial subjects' in any other area.
"They may provide professional judgements, rooted in evidence, but may not express personal views on such matters publicly, including in any BBC-branded output or on personal blogs and social media."
Support for Munchetty
The presenter has received widespread support, with #IStandWithNaga trending on Twitter, and messages from political figures including Chancellor of the Exchequer Sajid Javid and Labour leader Jeremy Corbyn.
Actors Meera Syal and Sanjeev Bhaskar also added their support for the presenter.
The BBC's spokeswoman said Munchetty was not available for comment.
Follow us on Facebook, or on Twitter @BBCNewsEnts. If you have a story suggestion email entertainment.news@bbc.co.uk.
Bafta Games Awards: Outer Wilds wins Best Game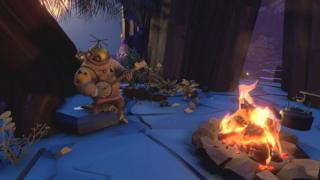 Action-adventure game Outer Wilds has won the prestigious Best Game prize at the 16th annual Bafta Games Awards.
The title's writer Kelsey Beachum credited its players saying: "Word of mouth has been essential in getting people to play the game, you're all really beautiful"'
The game where you explore a distant galaxy under threat from an exploding star claimed three awards in total.
It also won in the best design and original property categories.
It was a successful night for role-playing detective game Disco Elysium which also picked up three awards – winning in the best music, debut game and best narrative categories.
This year's award ceremony had to be pre-recorded because of coronavirus restrictions.
Host Dara O'Briain pulled the strings from his house with every nominee required to submit a winners speech – just in case they won.
There was disappointment for mysterious adventure game Control.
It had 11 nominations going into the event and only won once.
Martti Suosalo was rewarded for his role in the supernatural title – he picked up a golden mask in the performer in a supporting role category.
Call of Duty: Mobile won the EE Mobile Game of the Year, the only award to be voted for by the public.
Best British Game was awarded to sci-fi thriller Observation. Jon McKellan, its creative director, spoke to Newsbeat after the ceremony saying: "Winning a BAFTA is a huge thing.
"What it's done for us is give us the confidence to know that we're doing something right. To have that seal of approval after being judged by your peers is a big confidence booster."
Jon also discussed how the coronavirus crisis could impact gaming in the near future: "Pre-recording an acceptance speech is probably one of the weirdest things I've ever done!
"This industry is kind of lucky because we can do the majority of our work from home, but there are some aspects of it that will be impacted.
"But things like motion capture and voiceover recordings can't really happen at the moment.
"We can't get around some things which I think will have quite a big ripple effect over the next six months".
'I devote myself to creating for others'
Japanese game designer Hideo Kojima, creator of the Metal Gear franchise, was honoured with the Bafta Fellowship – the highest accolade the organisation can give.
The fellowship recognises exceptional contributions to the gaming industry.
In an emotional video message he dedicated the prize to his parents saying: "My determination is stronger than ever.
"For the rest of my life I will continue to devote myself to creating for others.
"Games are holding their own next to films, or perhaps fusing together with them, evolving into a huge medium of digital entertainment".
His latest release, Death Stranding, was nominated for 11 awards and won only one award for technical achievement.
The game was Kojima's first release since leaving his former employer Konami to set up his own studio.
Last year Radio 1 Newsbeat went behind-the-scenes to see the final hours of the game's creation.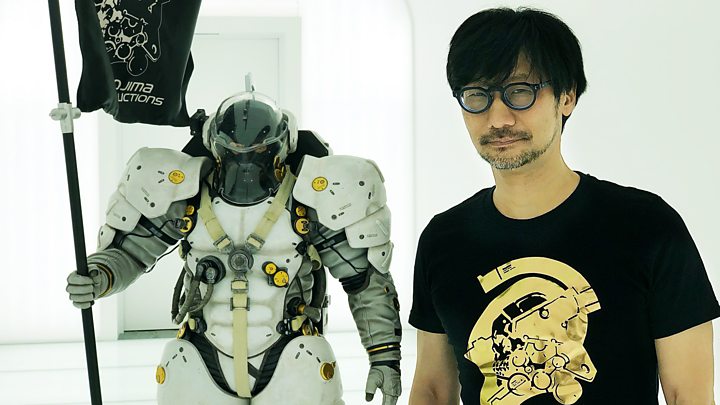 The Bafta winners in full were:
Animation: Luigi's Mansion 3
Artistic Achievement: Sayonara Wild Hearts
Audio Achievement: Ape Out
British Game: Observation
Debut Game: Disco Elysium
Evolving Game: Path of Exile
Family Game: Untitled Goose Game
Game Beyond Entertainment: Kind Words (Lo Fi Chill Beats To Write To)
Game Design: Outer Wilds
Multiplayer: Apex Legends
Music: Disco Elysium
Narrative: Disco Elysium
Original Property: Outer Wilds
Performer in a Leading Role: Gonzalo Martin (Life is Strange)
Performer in a Supporting Role: Martti Suosalo (Control)
Technical Achievement: Death Stranding
Mobile Game of the Year (Audience Vote): Call of Duty Mobile
Best Game: Outer Wilds
There are many people across the world living in lockdown at the moment and it's thought that as a result more people are turning to gaming as a way to pass the time.
There are reports that games platform Steam is seeing record figures, streaming sites Twitch and YouTube Gaming have increased viewership and Animal Crossing has become the fastest selling single game in the history of Nintendo's Switch console.
The Games Awards were an opportunity for the industry to showcase the variety of experiences gaming offers as a way to appeal to a broader audience.
With big blockbuster franchises like Call of Duty and niche independent titles like Untitled Goose Game winning golden masks , the industry will no doubt feel like it's made the most of that opportunity.
---
Follow Newsbeat on Instagram, Facebook, Twitter and YouTube.
Listen to Newsbeat live at 12:45 and 17:45 weekdays – or listen back here.
Coronavirus: Brighton Pride 2020 cancelled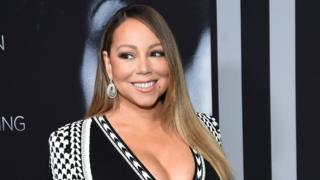 Brighton Pride has announced that "with a heavy heart" the festival has been cancelled this year due to the coronavirus pandemic.
Mariah Carey had been due to headline festival this summer, playing Pride in the Park on Saturday 1 August.
The three-day event was due to run from 31 July to 2 August. On Sunday, The Pussycat Dolls – who recently reformed – were the headline act.
Brighton Pride said the decision "had not been taken lightly"
A Pride spokesman said: "It is with a heavy heart that Brighton and Hove Pride have taken the difficult decision to postpone our landmark 30th anniversary celebrations."
He said the organisers had decided to cancel after evaluating the additional pressure the event would put on the emergency services.
Paul Kemp, director of Brighton Pride, said: "It's been inevitable.
"We are postponing the anniversary celebration to next year and [for] anyone who has got a ticket for the park we'll roll that ticket over.
"Pride is a celebration for the whole city and brings lots of people in, and of course the emergency services, the police, the NHS and all the other key workers who are often part of that parade," he said.
"Our focus is on supporting them and supporting people who are going through tough times."
Alan Robbins, chairman of Brighton and Hove City Council's tourism, equalities, communities and culture committee, said: "It's a great shame.
"The message is going out 'Don't come to Brighton' and we very much want to make sure when this is over everybody does come back to Brighton.
"We're doing everything we can to make sure these things go ahead next year."
Last year, Kylie Minogue headlined the festival, and in 2018 Britney Spears wowed a crowd of 57,000 with the more than 250,000 people visiting the city.
Follow BBC South East on Facebook, on Twitter, and on Instagram. Send your story ideas to southeasttoday@bbc.co.uk.
Coronavirus: Christopher Eccleston reads a poetic tribute to the NHS
Matthew Kelly from Salford has written a poem paying tribute to the staff of the NHS fighting the coronavirus.
Mr Kelly said he was inspired to write after hearing the challenges his partner faces as a district nurse.
BBC Radio 5 Live asked actor Christopher Eccleston, a fellow Salfordian, to read Matt's words.
This clip is from Chiles on Friday on 3 April 2020