Australian actress Ningali Lawford-Wolf dies during Edinburgh Festival
The Australian actress Ningali Lawford-Wolf has died after falling ill while on tour with a production at the Edinburgh International Festival.
The 52-year-old, who had been performing in the show, The Secret River, died on Sunday.
She was a regular at the festival but was best known for acclaimed performances in films including Rabbit-Proof Fence.
Sydney Theatre Company said they were "absolutely devastated" by the news.
Two shows in Edinburgh were cancelled last week after Ms Lawford-Wolf fell ill before one of her cast mates stepped into her role as narrator for the remaining four performances.
'Incredibly talented'
In a statement Sydney Theatre Company paid tribute to the actress.
It read: "Ningali was an incredibly talented performer as well as a wonderfully caring and thoughtful person. We've lost one of Australian theatre's greatest treasures."
Ningali was a Wangkatjungka woman born under a tree at Christmas Creek Station in the far north Kimberley region of Western Australia.
She trained as a dancer at the Aboriginal Islander Dance Theatre, then continued to perform professionally with Bangarra Dance Theatre in Sydney to build a stage and screen career.
Star Wars: The Leicestershire factory at the centre of a toy galaxy
Star Wars: The Rise of Skywalker, released on 19 December, is sure to set tills ringing just as loudly in toy shops as in cinemas. But the decades-spanning success of Star Wars toys owes much to the early hard work and vision of a group of British workers.
In 1977, Star Wars was still little more than a rumour. The first film in the franchise would not get its UK premiere until 27 December, seven months after it opened in the United States.
Among the first people to see previews of the movie were executives from Leicestershire firm Palitoy, tasked with rendering George Lucas's celluloid galaxy in plastic.
Kenner, the company's US sister firm, had bought the rights to Star Wars but needed a factory to manufacture the toys for the UK.
"I'd never heard of Star Wars, but they said 'There's a film. We can give you a quick look-see'," said Bob Simpson, Palitoy's managing director.
"I was amazed. It was just a toymaker's dream."
Mr Simpson was among the Palitoy employees tracked down for a new documentary that tells how its Coalville factory found itself at the centre of a manufacturing phenomenon.
But initially, with no guarantee that the first film would be a box office success, let alone spawn a smash-hit series, and with no actual toys or market data to show potential buyers, Palitoy had a tough job to convince retailers to invest.
"You have to remember, this was a film people weren't sure about… they were reluctant to take stuff because it was what they thought was a B-movie – you know, science fiction, all that business," said Bob Brechin, the firm's chief designer.
Salvation came in the form of Action Man. Retailers were offered discounts on the firm's hugely popular soldier figures if they would take Star Wars toys.
Sales manager John Nicholas recalled how one chain's whisky-loving buyer was handed a bottle of Scotch and asked how many Star Wars figures he wanted.
About half an hour later, and with a third of the bottle gone, he had decided. He would take a million.
"Well, it was my biggest order ever. I've never taken an order for that, and, you know, when Woolworths came along and said, 'All right, I'll have 100,000', it was 'Oh, is that all?'."
As the first film became a hit with audiences, demand grew. An entire cast of figures, at pocket-money prices, and a selection of spaceships and vehicles, helped confirm Star Wars as the must-have toy, boosting Palitoy's sales to £20m in 1978.
Production line worker Gina Morton remembers a supervisor called Wendy urging the workers on. "She was rather like a schoolmistress, actually because, we were young girls – 17, 18… You know, if your Millennium Falcons weren't touching, 'Come on girls, what's going off here? We've got to get this out!'"
By the time Return of the Jedi, the third movie, was released in 1983, 20 million Star Wars figures had been sold in the UK, and half of those in that year alone.
But with some parts of its empire posting losses, parent company General Mills, a food producer, was questioning its involvement in the traditionally volatile toy business.
The Palitoy brand was discontinued, production of Star Wars toys at Coalville ended, and in just under 10 years, the company was sold three times.
The factory closed in 1994. Its last owner was Hasbro, which still manufactures Star Wars toys today.
"Devastating" is how designer Brian Turner remembers the effect on the town, already reeling from the decline of coal-mining. "I think the life went out of the place," he said.
Although they initially sold for a pound or two, original Star Wars figures can today fetch hundreds – even thousands – with Palitoy products, rarer than their US counterparts, particularly sought after by some collectors.
"I mean, I wish I'd put a few in the garage. I've always thought that," said Bob Brechin.
Marketing manager Geoff Maisey said: "I think we've a lot to be proud of. We actually launched Star Wars and made it what it is.
"Other companies now have taken it and extended it. But without those efforts in the early days, it wouldn't be here. So yeah, I'm really proud."
Toy Empire: The British Force Behind Star Wars, will be shown on BBC 1 in the East Midlands on 9 December at 19:30 GMT, and then on BBC iPlayer. It will be shown on BBC Four on 16 December at 21:00 GMT.
Vienna opera house stages first opera by woman
For the first time in its 150-year history, the Vienna State Opera is staging an opera by a woman.
Austrian composer Olga Neuwirth has written a new opera based on Virginia Woolf's 1928 novel Orlando which deals with themes of gender fluidity and duality.
The title role is played by the singer Kate Lindsey.
Orlando lives for centuries, beginning as a man in Elizabethan England and then changing into a woman.
Olga Neuwirth says androgyny and the rejection of gender stereotypes have inspired her ever since she first read Woolf's novel as a teenager.
"Not only is it a journey through centuries, but it is a journey of constant questioning of imposed norms by society, and society is made by man," she told the BBC.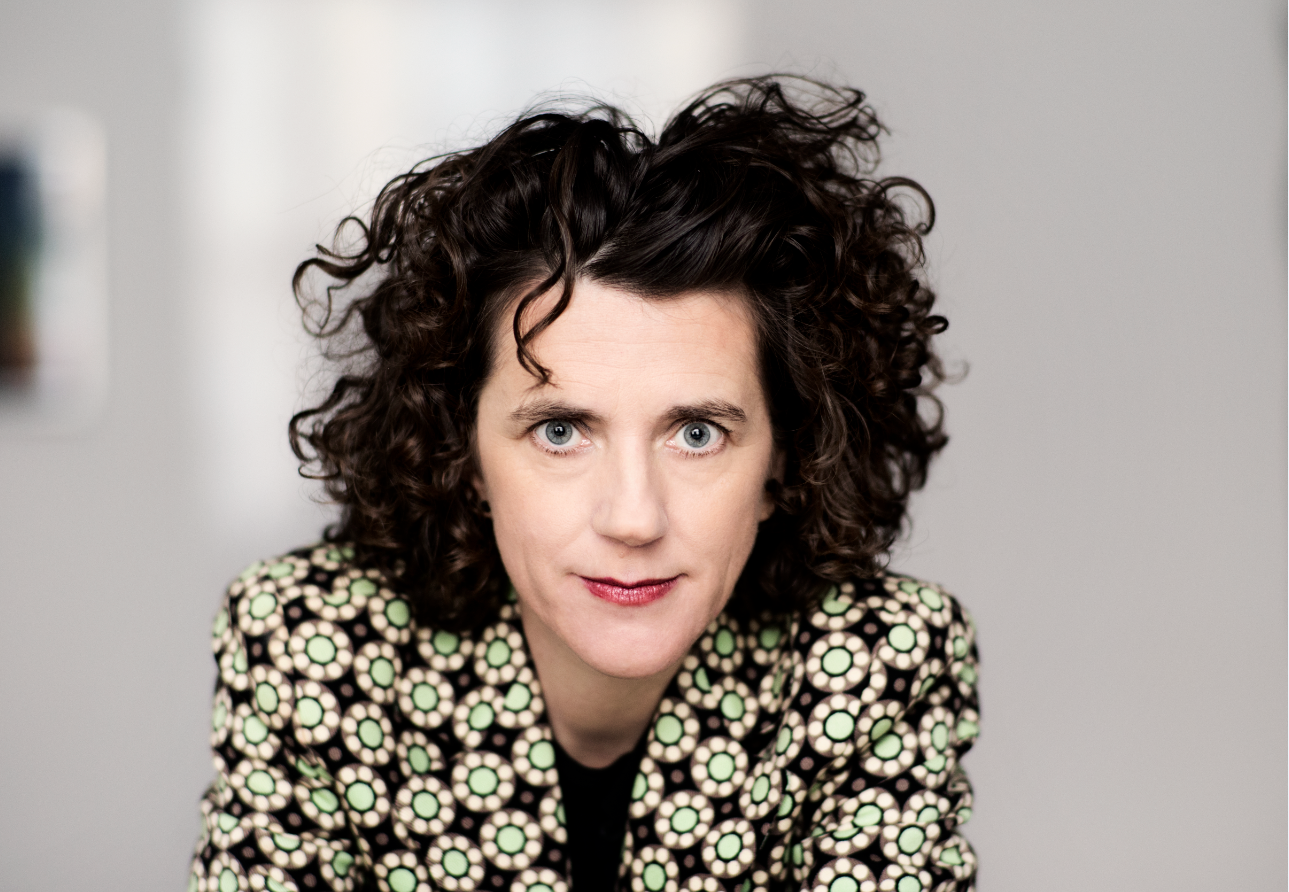 Wiener Staatsoper/Michael Pöhn
Orlando, for all of us, should be a symbol of freedom, humanity and freedom of opinion, but in a very playful and ironic way – which I like so much
"Each human being is allowed to choose what they feel is inside them," she said. "There is no binary role model anymore."
Conductor Matthias Pintscher says the 'in-betweenness" of the story of Orlando is reflected in the music.
"She is mixing it all up," he said. "We have a traditional orchestra in the pit. On top of that we have three keyboards, a jazz band and a lot of pre-recorded samples that interestingly, beautifully blend into the texture of the live instruments."
Olga Neuwirth says "it feels a little bit strange" to be the first female composer to have a work staged at the Vienna State Opera.
The opera house cancelled her previous attempt to put on an piece with a libretto by the Nobel Prize winning author Elfriede Jelinek.
"One hundred and fifty years is a long time. But I've always said it's never too late. So it's good that they finally have thought about it. And at least if you're the first, there has to be a second and a third and so on. So it's always good to have a starting point."
The costumes are by another woman, designer Rei Kawakubo, of Commes des Garçons.
The story has been brought up into the 21st Century.
For transgender and trans-genre artist Justin Vivian Bond, who plays the role of Orlando's child, this opera has a personal significance.
"Conceptually, I am the legacy of what the novel Orlando began to express about gender and transgression and about the difference between what it's actually like to be a man or a woman, if indeed there is that much of a difference," said Bond.
"And since I'm a non-binary person who's trans-feminine, I guess you could say I am happily stepping into a moment and I'm the sort of representation of where we've come."
You may also be interested in:
Child prodigy's opera thrills Vienna
Royal Opera House fires tenor after 'brawl'
Panipat: The Bollywood battle over a 400-year-old war
The argument over a 400-year-old war began in a modern way: with a tweet.
"Death strikes where his shadow falls," wrote Sanjay Dutt, the veteran Bollywood actor who plays the Afghan leader, Ahmad Shah Abdali, in the film Panipat, which opened in cinemas on Friday.
It was supposed to stir up excitement for the film, which was released on Friday. Instead, it came close to instigating an international incident, angering an entire country of once-loyal Bollywood fans.
But what exactly has got Afghans so riled up?
Panipat tells the story of a 17th Century battle between an Indian empire and an Afghan army, led by Abdali, with the trailer leaving viewers in no doubt that this will be a high-octane ride from start to finish.
But it was certain to cause some controversy: after all, to Afghans Abdali is their founding father and hero, but to Indians he's an invader who killed thousands of Maratha warriors in the historic battle of Panipat, north of Delhi.
Concerns were initially raised when the film was first announced. In 2017 the Afghan consulate in Mumbai reached out directly to the Indian Information and Broadcasting Ministry.
"Ahmad Shah Abdali holds great regard in the hearts and minds of Afghan people," said Naseem Sharifi, Afghanistan's consul general in the city. "When the film was being made we requested to watch it without exposing the plot. Despite our constant efforts, we didn't get any response from the filmmakers."
But then came Sanjay Dutt's tweet, complete with a picture of his character, the man Afghans refer to as Ahmad Shah Baba (father). The uproar was immediate.
"He's vicious. He wears kohl. Abdali wasn't like that. From the way he dresses to the way he speaks; it's not even Afghan, he's portrayed as an Arab," Elaha Walizadeh, an Afghan blogger, told the BBC.
For generations, Afghans have grown up with Bollywood films such as Khuda Gawah, starring Amitabh Bachchan as a brave and patriotic Afghan protagonist. They were a source of joy and hope for many refugees during the dark Taliban era. They played the songs at their weddings, danced to the tunes, memorised famous dialogue and even learned Hindi from it.
But then came films such as the 2018 epic Padmaavat, which saw superstar Ranveer Singh playing Alauddin Khilji, a Turko-Afghan ruler who invaded and ruled Delhi in the 12th Century. Though the film garnered positive reviews, the portrayal of Khaliji as a cruel and vicious ruler offended many Afghans – although they were far from the only group to take issue.
Similarly Kesari, a 2019 period drama about an epic battle between 21 Sikh soldiers from the British Indian Army and more than 10,000 Afghans, was criticised for stereotyping and vilifying Afghans as invaders who forcibly took land.
Platforms like Twitter and Facebook mean those offended can easily find others who share their disillusionment.
"People are seeing the issue of misrepresentation because of social media. More young Afghans are noticing a trend and having conversations about it," Walizadeh said.
"Whereas before they were elated at the slightest mention of Afghans in Hindi movies, they now watch it with scrutiny. Though misrepresentation is a global problem, given Afghans' relationship with Bollywood they expect better."
More on Bollywood
Some film critics say however that the changing portrayal of Afghan characters could be down to more than just rising awareness on the part of Afghan filmgoers.
Instead they link the rising number of films with negative Muslim characters as an attempt by Bollywood executives to align the industry with India's ruling Bharatiya Janata Party (BJP) – a Hindu nationalist party led by Prime Minister Narendra Modi.
"We have a Hindu majority party which is quite conscious of exploiting the soft power of Bollywood," said Ankur Pathak, entertainment editor of Huffington Post India.
"Whether that is the prime minister clicking selfies with the top stars, organising meet-and-greet events or the ruling party encouraging Bollywood to show films about nation-building, there's an invisible incentive to make films to depict India in a positive light – and by India that means it's Modi's idea of India or the BJP's idea of India, which is pro-Hindu."
It is a dangerous path, Pathak adds.
"Misrepresentation of any community does immense damage. Given the current climate it's something we need to steer clear from," he said.
Film director Ashutosh Gowariker has dismissed the claims.
He told online channel Film Companion: "This film is not about a Hindu-Muslim battle. It's about stopping an invader. It's about protecting your borders, your land, that's the patriotic theme of the film. In the wake of that we have to show that Abdali did invade but we have kept the dignity of the character."
But Mr Sharifi, the Afghan consul-general, remains worried about the possible fallout from Panipat – despite assurances from Sanjay Dutt that he would not have taken the role if the portrayal was negative.
The consul-general, who also acts as an advisor to the Afghan president, says he wants a panel of experts from both countries to review the film before its release.
The BBC asked Sanjay Dutt for a response to the criticism but did not receive a response.
For some of Bollywood's most loyal Afghan fans, the film is likely to disappoint.
"Historically Indian cinema has been instrumental in strengthening Indo-Afghan ties," Dr Shaida Abdali, the former Afghan ambassador to India, tweeted.
"I very much hope that the film 'Panipat' has kept that fact in mind while dealing with this important episode of our shared history!"