Arielle Free to present new Radio 1 weekend early breakfast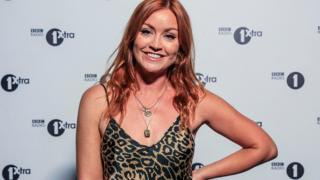 Radio 1 has announced a new early breakfast weekend show, running from Friday to Sunday and hosted by Arielle Free.
The presenter, who presents podcast Love Island: The Morning After, will start the new show on 6 September.
Arielle's early breakfast show will run from 4-6am on Friday and 5-7am on Saturday and Sunday.
She's previously stepped in to host weekday early breakfast and Dance Anthems on Radio 1.
'A dream come true'
"To use a cliché, this is a dream come true for me to join the greatest radio station in the world," says Arielle.
"Radio 1 is the reason why I got into broadcasting in the first place and has been the soundtrack to my life.
"I've been a music lover ever since my mum took me from festival to festival in the womb.
"It's truly an honour to wake the nation up and ready for the weekend."
She'll be handing over to Matt Edmondson and Mollie King – who also picks up a new show on Radio 1.
Mollie will become the host of Friday morning's Best New Pop between 6 and 6:30am, before Matt joins her in the studio for their weekend breakfast show.
"I'm really excited to be presenting Best New Pop on Fridays," says Mollie.
"I love pop music, it's a huge passion of mine and I love discovering new talent. So I can't wait to bring you all the best new pop tunes first every week on Radio 1."
Follow Newsbeat on Instagram, Facebook, Twitter and YouTube.
Listen to Newsbeat live at 12:45 and 17:45 weekdays – or listen back here.
Coronavirus: Artist adds Queen in face mask to collection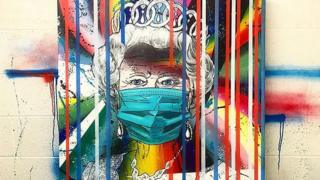 An artist who started making colourful, pop-art inspired works to deal with post-natal depression has added a painting of the Queen wearing a face mask to her series during lockdown.
Emelie Hryhoruk said the picture, called We Will Meet Again, "highlights vulnerabilities alongside powerful traits" and "shows everyone is vulnerable no matter who they are".
She is offering free paints and other art materials to families living near her studio in Corsham, Wiltshire, to help them deal with feeling scared during the coronavirus pandemic.
"When I paint, I am fully absorbed in the moment and the feelings this promotes. On reflection, the process is what brought me out of my depression.
"No matter how dark your life is, the colour will always come back – the radiance of the colours I choose to work with lift me and instil positive feelings and calm."
Hryhoruk said she knew things were "not right" after the birth of her first son, Charlie, in 2009, and the feelings worsened after her second, Isaac, arrived in 2013. She said she "resented him" and fell into "dark times straight away".
She said having post-natal depression left her feeling "lost, scared and angry" and led her to "throw down the brightest colours" to escape the "black cloud that was smothering me".
When she drew a portrait of Wonder Woman after seeing the film, she saw her creation as "a reflection of my inner self – strong yet broken".
"On that day I realised something had happened to me and that the black cloud had lifted enough to shed some light."
You might also be interested in:
Banksy mural given face mask in pandemic nod
Spectacular street art thanks the NHS
The protesters running a campaign from home
Over the next few years she sought counselling and help from Mind and the Samaritans, while creating The Empowered Collection.
The works, done using spray paint, have been exhibited at the home of Pink Floyd's Nick Mason for his Open Garden Event, the Peacock Arts Trail, and the Saatchi Art Gallery.
She has printed the series, which is a departure from the seascapes and yacht portraits she used to produce, on to T-shirts to raise money and awareness for charities including Mind and Wiltshire Hospice Dorothy House. Profits will also be donated to NHS Charities Together.
"I hope the [images] help people tap into their own inner superhero to find their strength," she said.
Prince Charles issues warning on the arts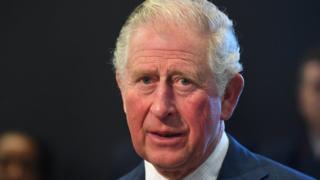 The Prince of Wales has raised concerns about how orchestras and theatres will survive the coronavirus crisis.
Many theatres and concert halls are struggling after closing their doors during lockdown, with no clear indication of when shows might resume,
Prince Charles said it was important to "find a way of keeping these orchestras and other arts bodies going".
The prince, who is patron of dozens of arts institutions, noted they were of "enormous importance" to the economy.
"It's absolutely crucial that they can come back twice as enthusiastic as before," he said in an interview with Classic FM.
The heads of the National Theatre, Royal Shakespeare Company and the Southbank Centre have all warned they are facing financial collapse without additional government assistance due to the Covid-19 pandemic.
The Royal Opera House, of which Prince Charles is a patron, says it has seen 60% of house income fall away since the start of the crisis.
Worldwide impact
"They're in terrible difficulties, of course, because how are they going to be able to restart?" said the prince.
"It is a very expensive art form, but it is crucial because it has such a worldwide impact… and so we have to find a way to make sure these marvellous people and organisations are going to survive through all this."
The 71-year-old, who spent a week in self-isolation after testing positive for coronavirus in March, was talking to Alan Titchmarsh for a special Classic FM programme celebrating his life-long love of classical music.
He recalled his first visit to the Royal Opera House, in 1956, to see the Bolshoi Ballet perform The Fountain of Bakhchisarai in their debut tour of the UK.
"The music was unbelievably exciting," he said. "It was all Tartar dancing and cracking the whips and leaping in the air and doing unbelievably energetic things, which only the Bolshoi could do.
"I was completely inspired by that… Which is why it's so important, I think, for grandparents and other relations to take children at about the age of seven to experience some form of the arts in performance."
Elsewhere in the interview, the prince revealed he had helped Prince William curate the musical choices for his 2011 wedding to Kate Middleton.
"I love trying to organise some interesting, I hope, pieces of music for certain occasions…particularly for weddings if people want," he said.
"I know my eldest son was quite understanding and was perfectly happy for me to suggest a few pieces for their wedding."
"I hope that gave some people pleasure, but it's rather fun having orchestras in for great occasions like that, and why not suggest a few pieces occasionally? Anyway… I do enjoy it."
The 2011 Royal Wedding service included pieces from Bach, Elgar, Britten and Vaughan Williams.
Three of the pieces – Farewell to Stromness, Touch Her Soft Lips and Part and Romance for String Orchestra Op. 11 – were chosen specifically because they were played at the service of prayer and dedication at Charles and Camilla's wedding in 2005.
Follow us on Facebook, or on Twitter @BBCNewsEnts. If you have a story suggestion email entertainment.news@bbc.co.uk.
The Archers returns with a lockdown twist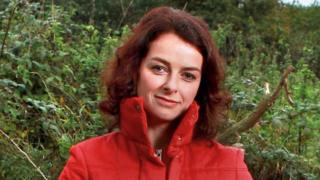 The Archers will return to Radio 4 on Monday, with a "new style" forced upon the show by the coronavirus lockdown.
Large cast recordings with interaction between multiple characters have been scrapped in favour of monologues recorded at the actors' homes.
"It might take a few episodes for listeners to get used to the new style", said Charlotte Martin, who has plays busybody Susan Martin.
"It will be different [but] I think it will be enjoyable," she said.
The rural drama resumes at 19:00 BST on Radio 4, after a three-week break in which classic episodes kept listeners in touch with the residents of Ambridge.
The first voice to be heard in the "lockdown era" will be Tim Bentinck, who plays David Archer.
The actor said he was "incredibly proud" to be pioneering the new format.
"As from Monday, the story of the now-virus-hit Ambridge will be told from the minds of the village characters, in a way that has never been heard in all its sixty-nine years," he wrote on Twitter.
For the first time, listeners will get to hear what the characters "really think", he continued.
"As actors, we're always after the sub-text – what we say is not necessarily what we mean. Now, what we think is not necessarily what we say!"
Although the characters will be subject to the same restrictions as the rest of the UK, the plot won't focus solely on coronavirus – with upcoming episodes featuring storylines about Tracy and Harrison competing to become captain of the village cricket team, and a minor emergency caused by a broken down forage harvester.
Last week, the series' editor Jeremy Howe revealed how coronavirus had thrown the soap's plans into disarray.
"We binned 12 scripts and five weeks' worth of storylines that were about to be written," he told Radio Times.
"We then started inventing stories that were set in Ambridge, where the coronavirus had now arrived, that could be told in a way that both reflected the lockdown and could be recorded in the cast's homes.
"I told the team – keep it simple."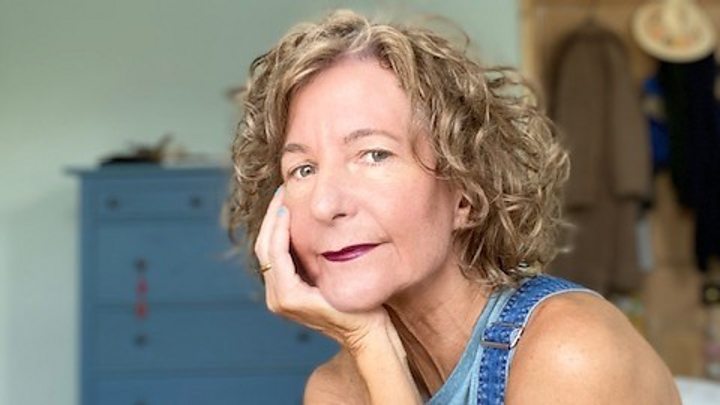 For the actors, the lockdown meant recording their monologues at home in hastily-constructed makeshift studios.
Annabelle Dowler, who plays Kirsty Miller, has been recording her scripts in her daughter's wardrobe, surrounded by duvets and and an old mattress to mask any external noises.
On her Twitter account, she shared a photo of the notice she'd attached to the wardrobe door, warning her children to keep their distance.
"Stay away and be silent otherwise you will get into trouble with the BBC and we will have no iPlayer for the rest of the lockdown!"
Her co-star Charlotte Martin explained the challenges of recording in her bedroom.
"A studio is soundproof, whereas suddenly we were having to do it in our own homes," she said.
"I've got my two daughters home and making sure everything is quiet, that nobody is opening doors, that was tricky. I think my husband came up the stairs at one point and we had to redo that!"
She added that, as the crew adapt to new ways of recording the 69-year-old drama, they might be able to start incorporating more voices.
"There may be ways that we can get actors talking to each other or create ways in which we can interact with more than one character at a time, but that will be in the future."
In the meantime, the lockdown has provided one character with a lucky escape.
Before the lockdown, Kirsty was due to marry handyman Philip Moss, who listeners recently discovered was an illegal gangmaster – employing slave labour in his building firm.
For now, at least, those plans are on hold.
Follow us on Facebook, or on Twitter @BBCNewsEnts. If you have a story suggestion email entertainment.news@bbc.co.uk.