This Mexican Street Food Collection brings you the ultimate Mexican street food experience in the comfort of your own home. These mouthwatering Mexican recipes are perfect for weeknight family meals. They also double as appetizers for weekend family get-togethers.
Nothing beats authentic Mexican street foods with exquisite aroma, vibrance, and iconic flavors. Luckily, most of us can get a quick fix from a local Mexican restaurant, such as Toro Mexican Street Food or Carnival Mexican Street Food. However, not all have access to the real thing. So here's Imma to the rescue!
I realized I have quite a few delicious recipes perfect for a popular Mexican street food collection, so you'll be able to recreate this deliciousness at home fuss-free. And the best part is you can always add a personal spin to them.😍
FAQs
Is street food in Mexico City safe?
That all depends on where you get it. Like anywhere, you need to find clean vendors and ensure their cooking methods are safe. I like to observe how they handle the food before deciding to buy.
What is Mexican street food?
These are Mexican foods prepared and sold by street vendors in small market stalls or on the street. The stalls are called antojitos which literally means "little cravings." Popular street foods include tacos, tamales, chilaquiles, corn on the cob, and even bowls of steaming soup.
Are street tacos authentic Mexican food?
Yes, street tacos are traditional Mexican tacos made with a soft corn tortilla, meat filling, and a cilantro-onion mix. Then add your favorite salsa or hot sauce and breathe deeply before taking a bite. They're nothing like Americanized tacos at a fast-food joint with crispy taco shells, meat, lettuce, cheese, and tomatoes.
Beef and Pork Recipes
1. Beef Birria Tacos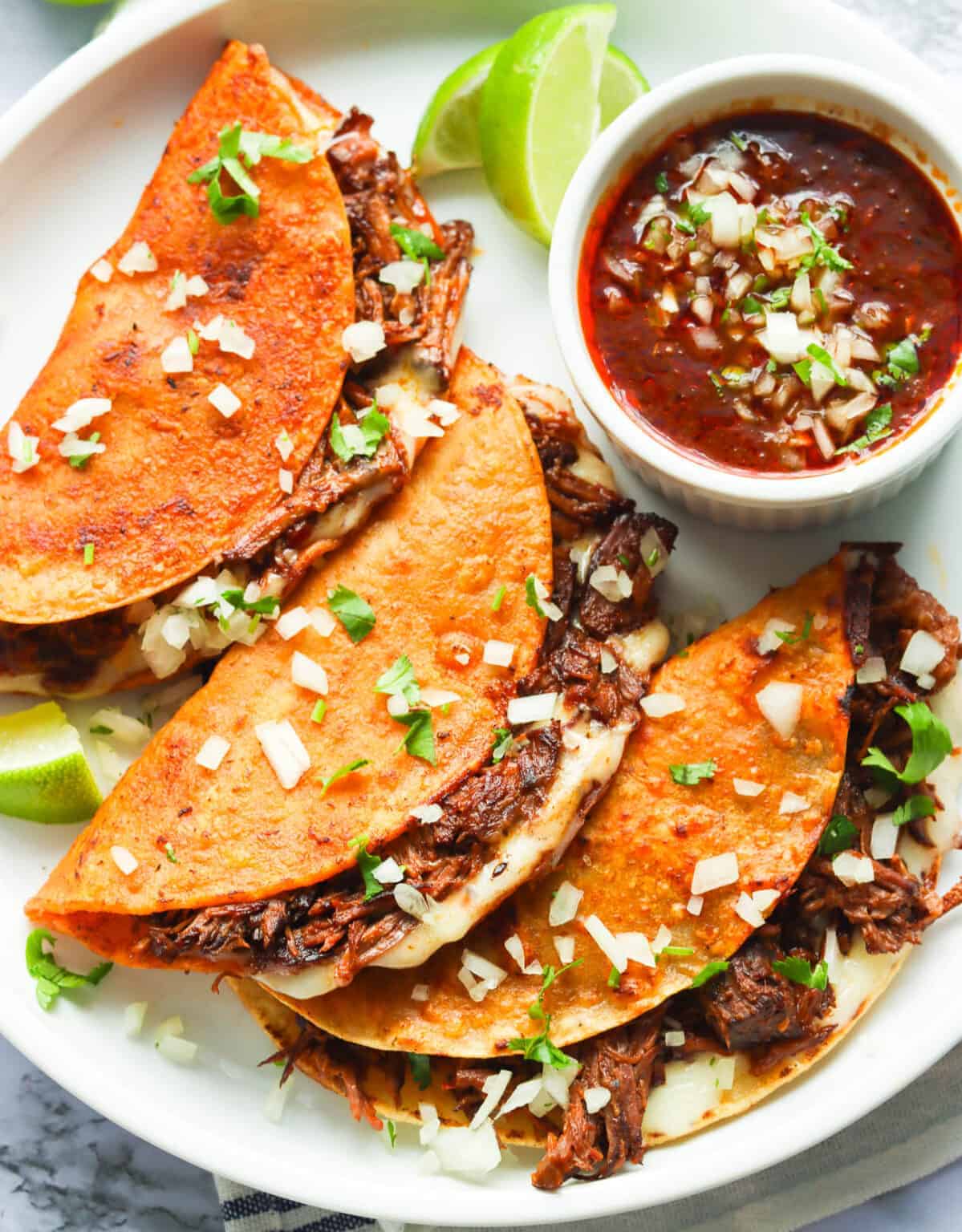 Talk about authentic Mexican street tacos, and you'll never go wrong with my Beef Birria Tacos. They're meaty and spicy from chile paste made from scratch. I just can't resist adding cheese to these babies, but I know you'll forgive me. 😉
Beef Birria Tacos Recipe
These bad boys are supremely flavorful, juicy, and spicy with the perfect blend of chili peppers for smokey perfection. Believe me when I say this recipe is a real keeper.
Check out this recipe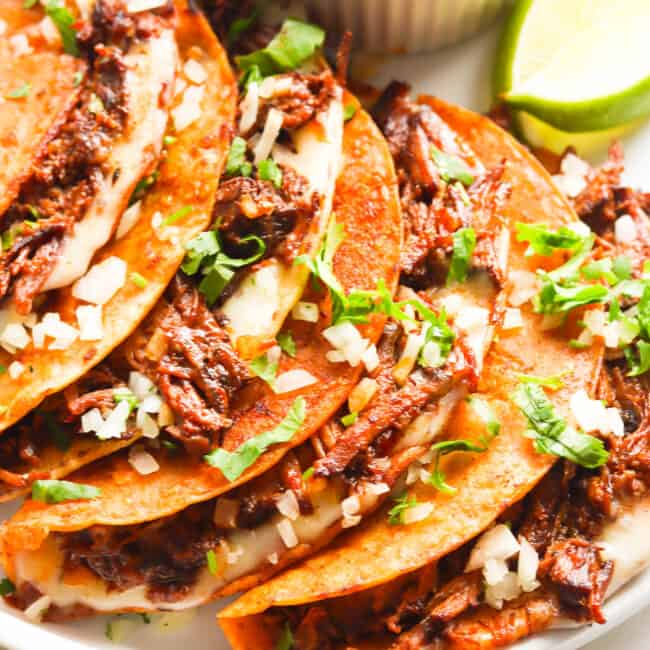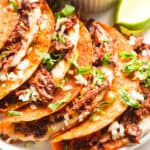 2. Beef Empanada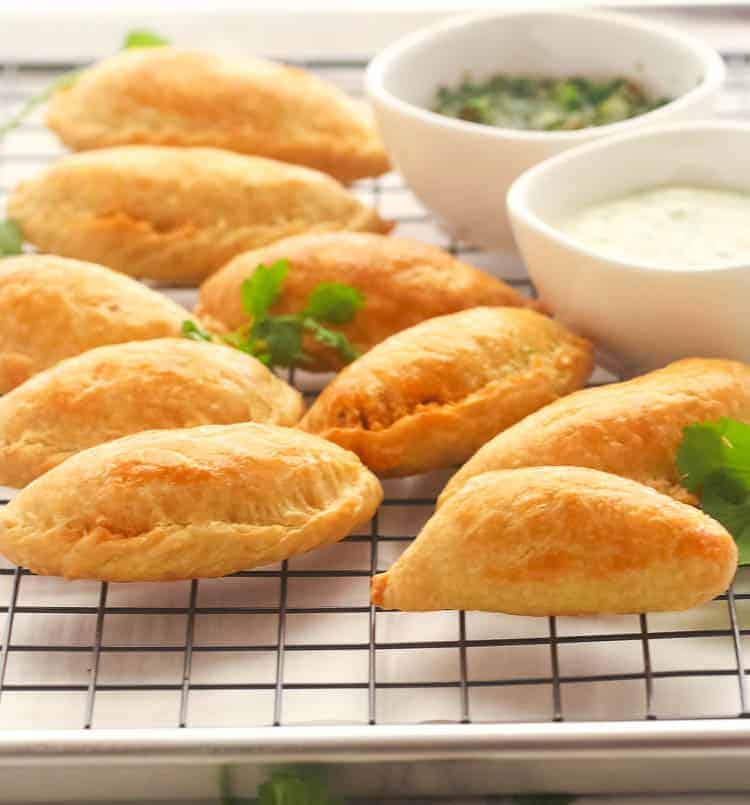 Beef empanadas are undoubtedly a Mexican street food you'll want, especially in the summer. These handheld snacks are perfect for outdoor gatherings because they're easy to make and easy to grab. And they'll fill you with their buttery, flaky dough and meaty filling.
Beef Empanada Recipe
Beef Empanadas – perfect on-the-go meal, snacks or appetizers made with buttery flaky homemade dough from scratch and filled with delicious savory ground beef mixture. These ones are hard to pass up – will surely be a favorite year-round!
Check out this recipe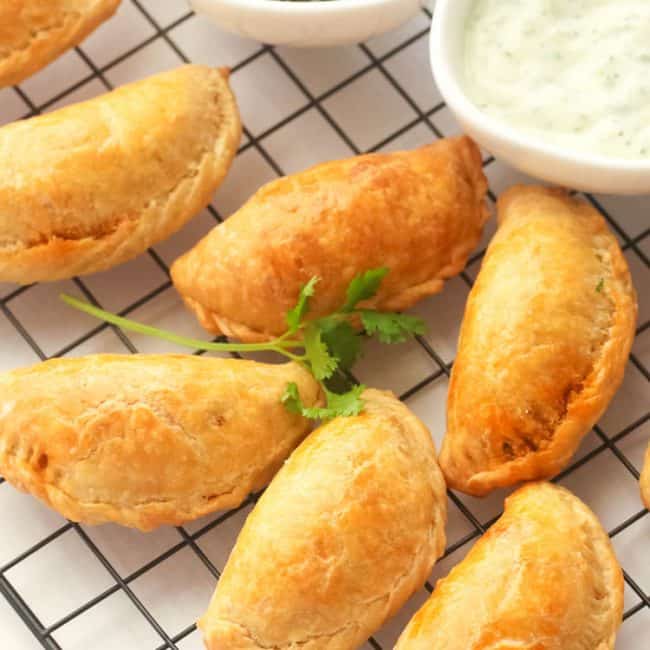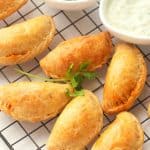 3. Breakfast Burrito
Egg and sausages in my burrito? Yes, please! All my favorite breakfast staples rolled inside a tortilla are a wrap of happiness. Along with refried beans, avocado, onions, and tomatoes, leftover pork also makes a great filling addition. Aaah! It's so good you'll say "¡delicioso!" like a native Mexican. ❤️
Breakfast Burrito
Breakfast Burrito – a meaty, flavorful, and fully loaded meal all rolled into one for eating the most important meal of the day on the go. Packed with everything you need to start your day, this comfort food will surely give you the energy to get going. But don't let the name fool you, you can eat it any time of the day!
Check out this recipe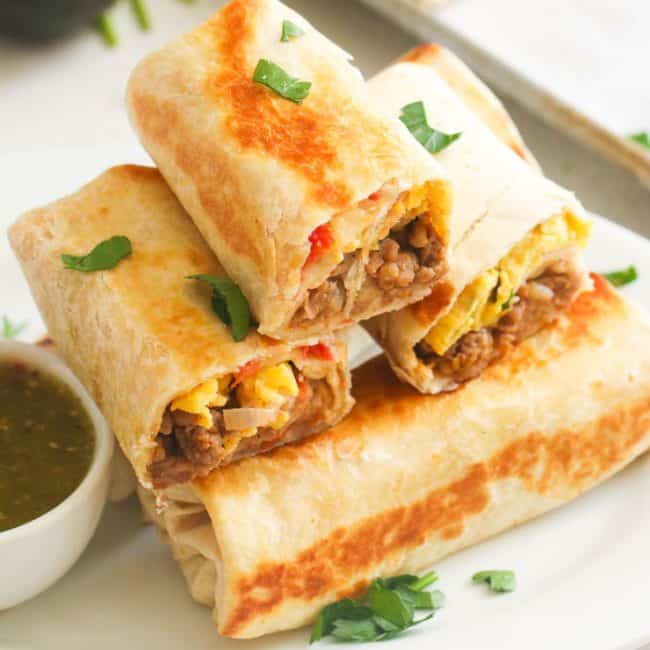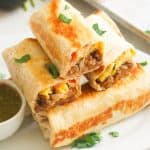 Chicken Recipes
4. Chicken Quesadilla
I like to call this one a cross between a pizza and calzone with a Mexican flair. Certainly, it's one of the best Mexican street food you can try! And with sour cream and guacamole, it's comfort food at its finest! 👌
Chicken Quesadilla
Chicken Quesadilla – crispy tortilla stuffed with tomato salsa, guacamole, seasoned chicken and gooey cheese. Simple family-friendly summer meal that doubles up as party appetizer, too!

Check out this recipe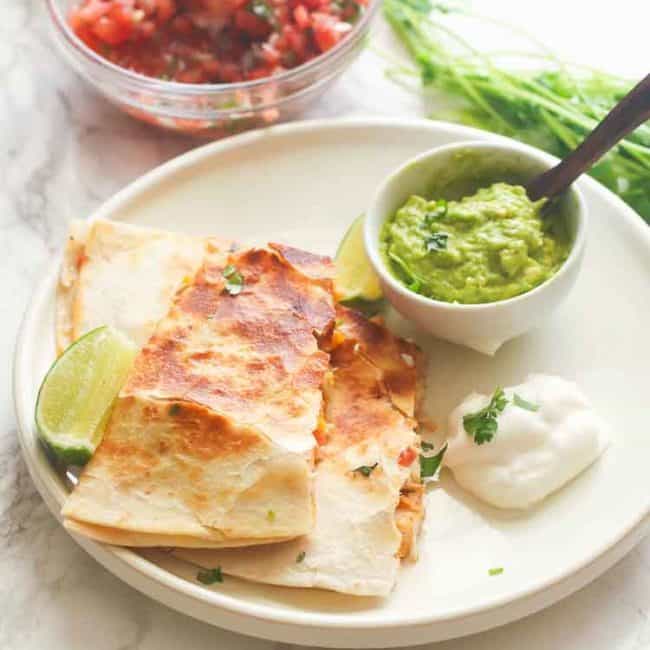 5. Chicken Tostadas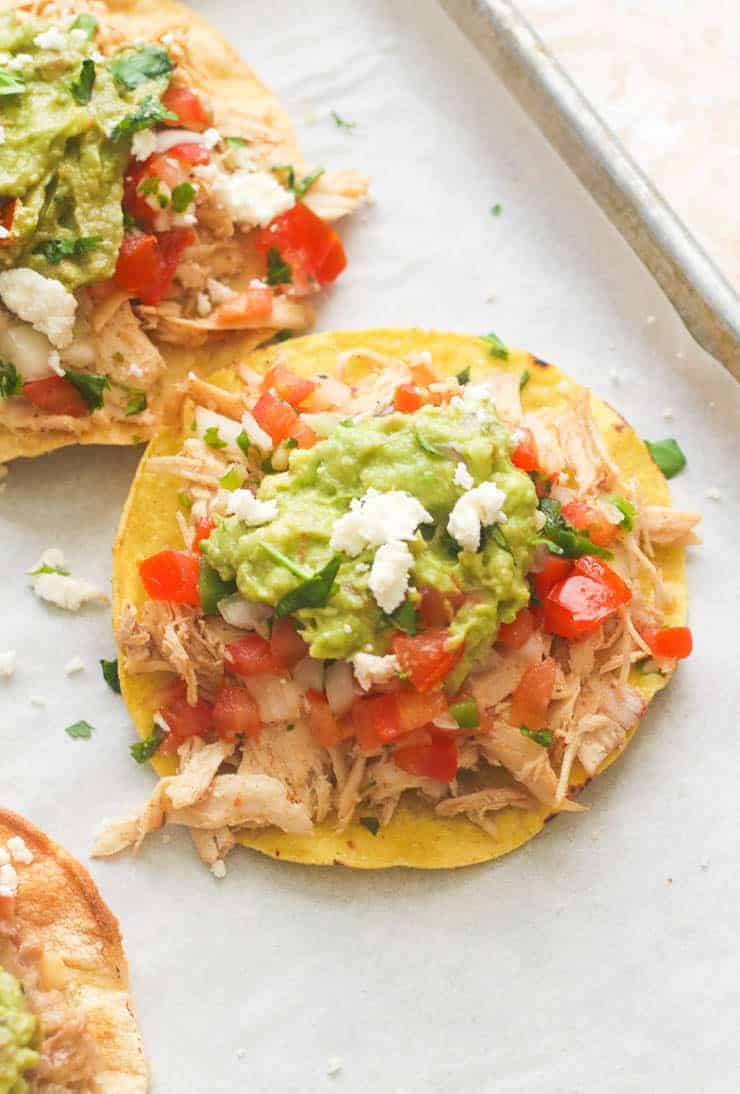 Tostadas are similar to tacos but made with fried or baked whole tortillas. Then, top them with your favorites, like meat, salsa, guacamole, and cheese. I also love adding shredded lettuce for more texture and vibrance. 😉
Chicken Tostadas
These appetizing crunchy CHICKEN TOSTADAS are all you need to satisfy your Tex-Mex cravings. Mixing the salsa, guacamole, and cheese flavors perfectly complement the toasty tortilla and the tender flavorful shredded chicken. It's so easy and affordable to make, you can easily make some any time you want!
Check out this recipe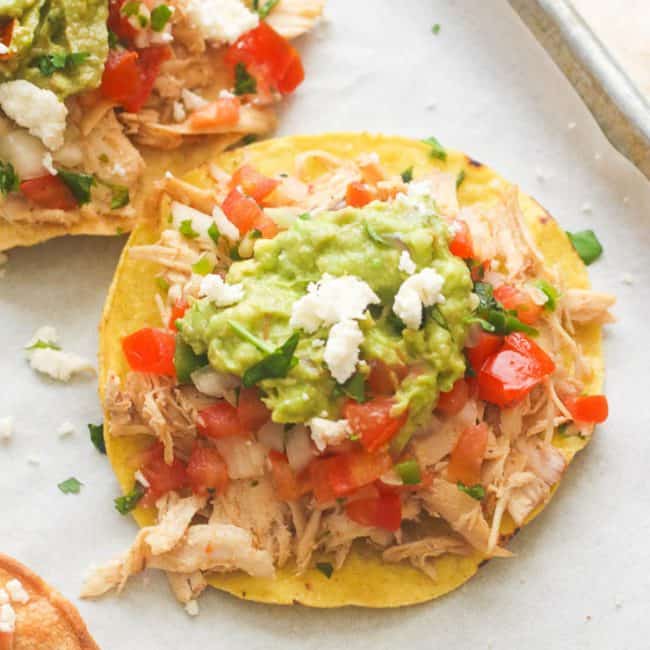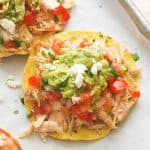 6. Chicken Fajitas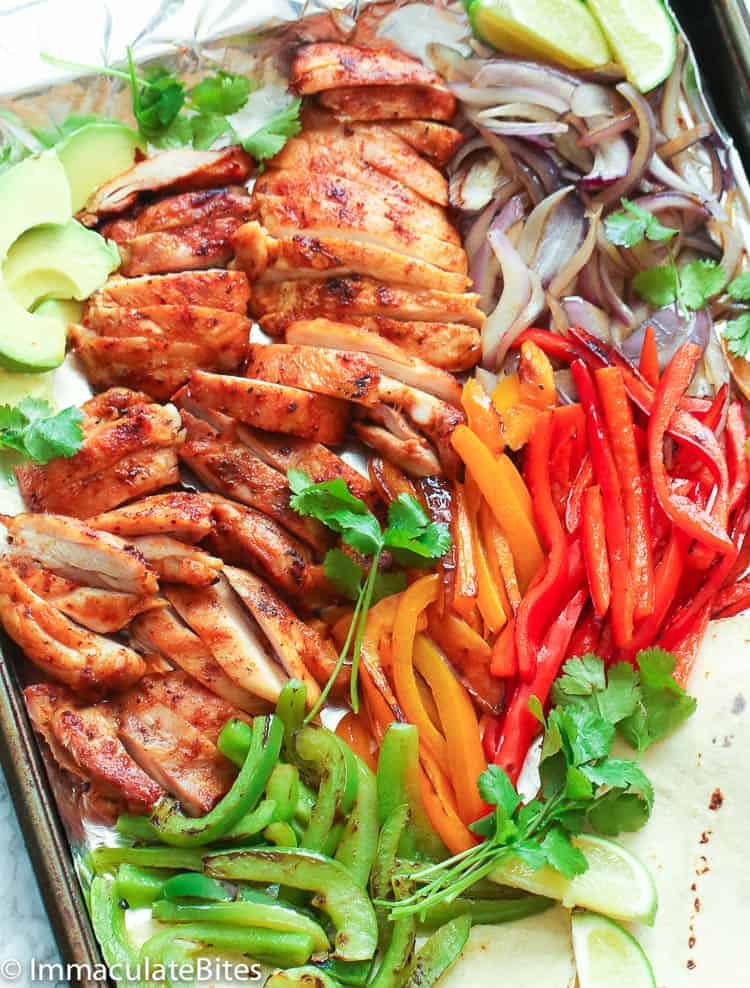 Not only is this popular Mexican street food delicious, but it is also versatile. That's because you can stuff it in your burritos, tacos, or quesadillas. I love pairing it with Mexican rice because the added carbs fuel my day. Very nourishing, indeed!
Chicken Fajitas
Chicken Fajitas – quick, easy, delicious and healthy meal that makes a great weekly rotation menu. Tender and juicy chicken thighs served with strips of colorful crisp-charred bell peppers, onions and avocado slices. A no-fuss complete meal!
Check out this recipe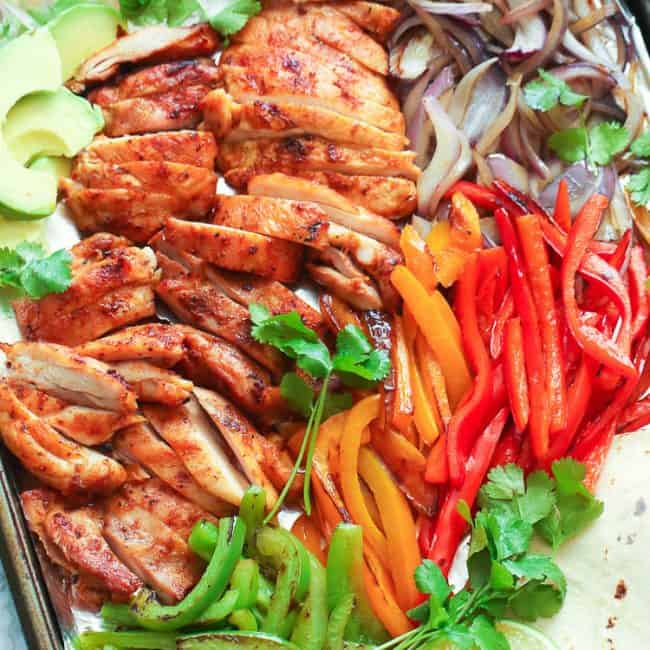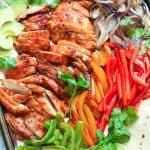 7. Chicken Taquitos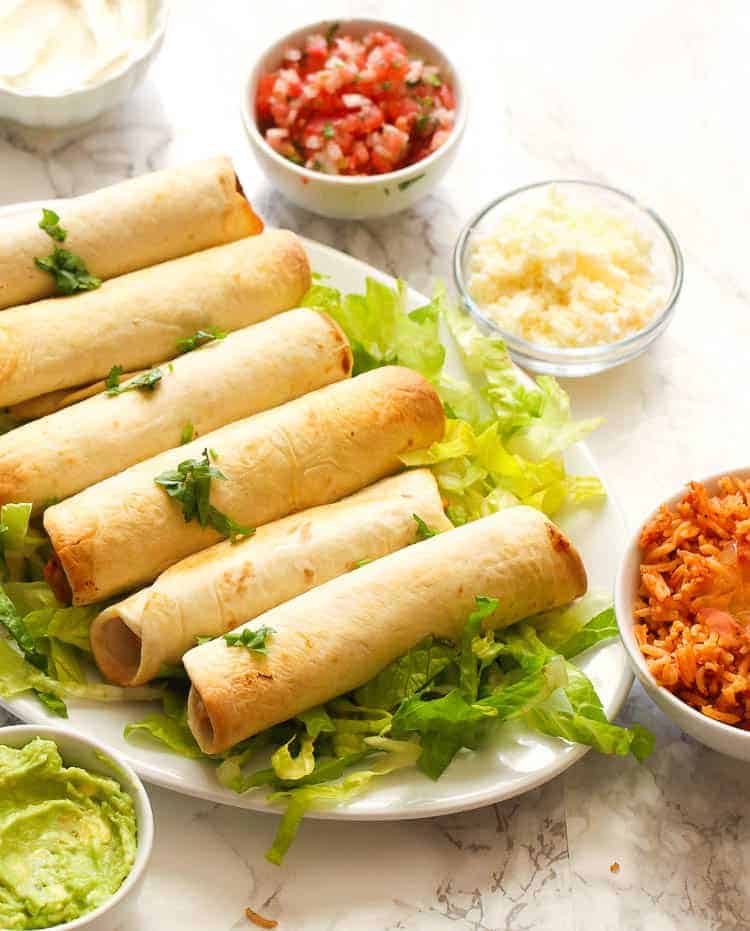 This is yet another happiness roll made with tortillas, chicken, cheese, and salsa. And don't forget the taco seasoning, cilantro, and lemon juice for the authentic Mexican flavors. Even better, these taquitos are healthier because they're baked.
Chicken Taquitos
Chicken Taquitos – absolutely delicious, quick and easy dinner recipe featuring a taco-seasoned shredded chicken, salsa and a delightful cream cheese mixture. Crispy on the outside and fully-loaded on the inside!
Check out this recipe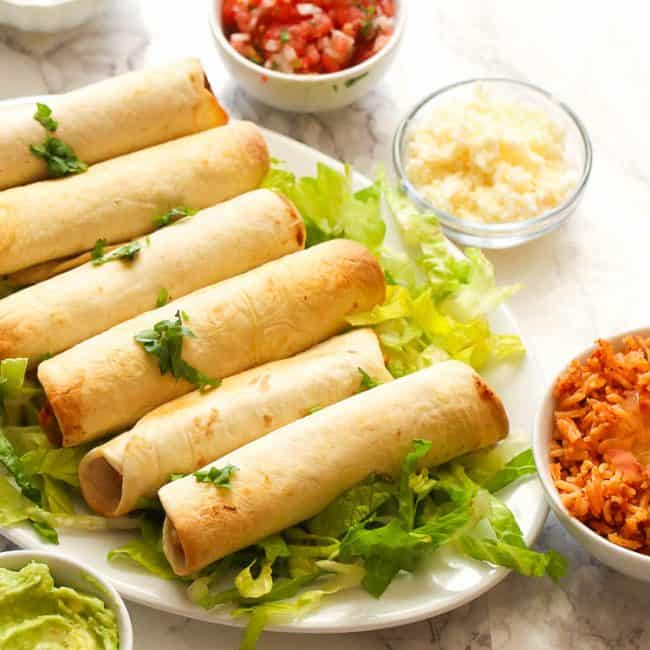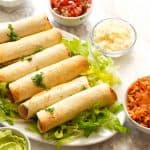 8. Chicken Enchiladas
Enchiladas are like taquitos, but bigger and topped with lots of cheese and sauce before baking. And what makes my enchiladas extra special is the made-from-scratch sauce. Besides shredded chicken, you can stuff it with chicken tinga or carne asada. 😉
Chicken Enchiladas
Rich, cheesy, and super saucy chicken enchiladas to adorn your dinner table with its ultimate blast of colors and flavors. This quick and easy-to-make recipe is made more amazing with my best-tasting Homemade Enchilada Sauce! Perfect comfort food to share with your family and friends.
Check out this recipe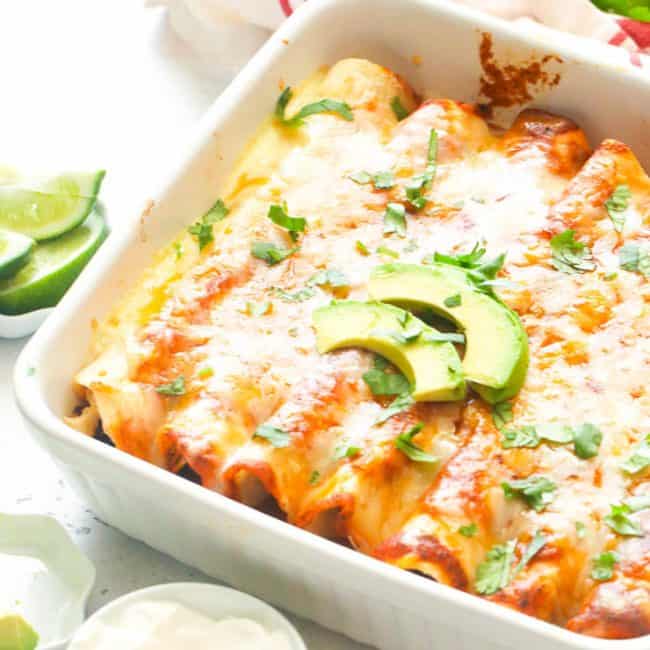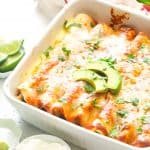 Miscellaneous Mexican Street Food Recipes
9. Tortilla Chips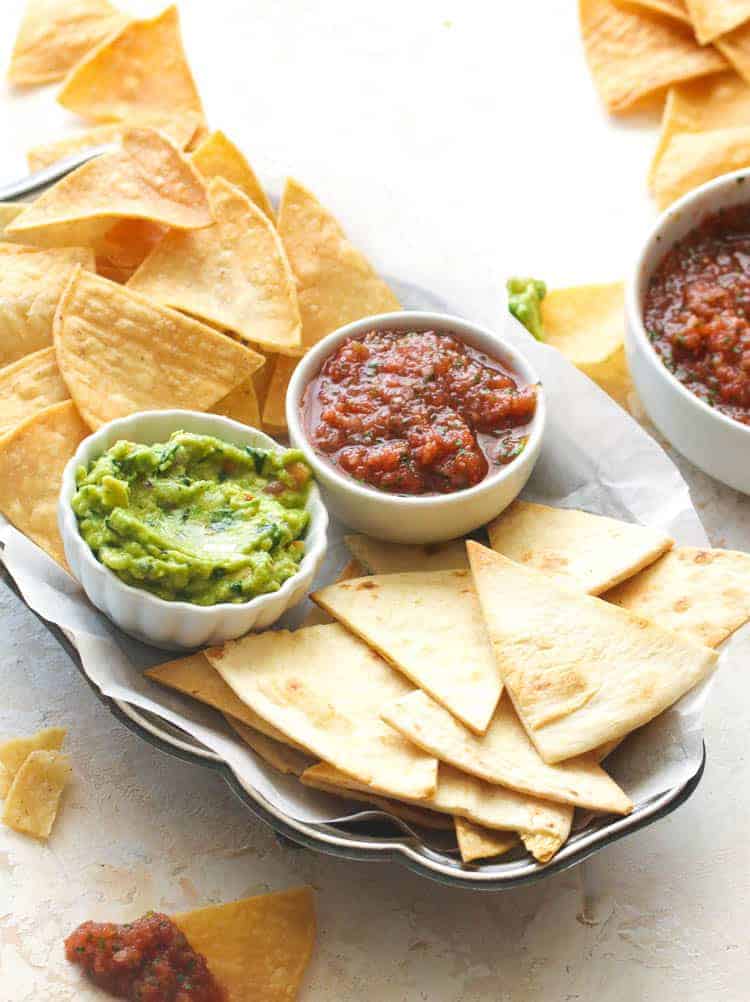 No leftover tortillas go to waste with this homemade tortilla chips recipe. Yes, even the stale ones! Simply cut them into triangles, add seasonings, fry, and tadaaah! Serve it with your favorite dips like pineapple salsa or tropical guacamole, and you're in for a special treat. 👍
Homemade Tortilla Chips
Perfectly crisp, crunchy Homemade Tortilla Chips that can be fried, baked, or air-fried. Enjoy fresh, warm crispy chips with guacamole or your favorite salsa using only 3 ingredients in just 15 minutes. Super quick and easy guilt-free snacks!
Check out this recipe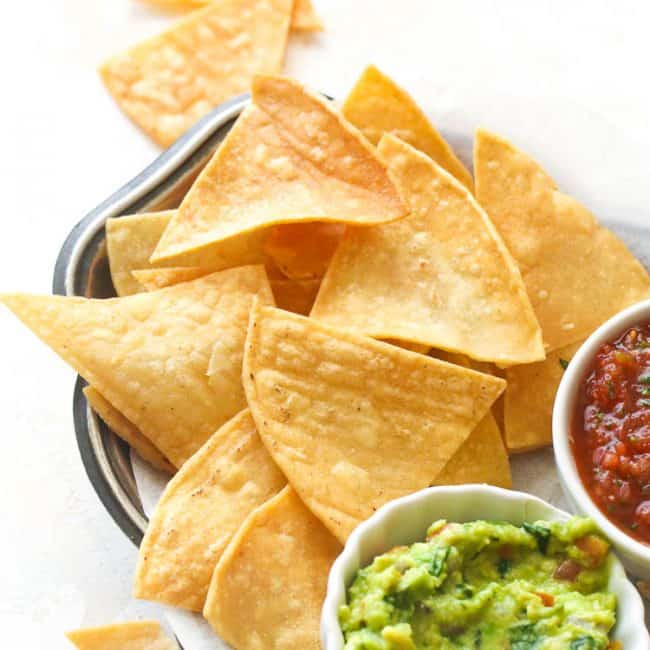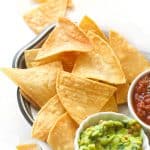 10. Churros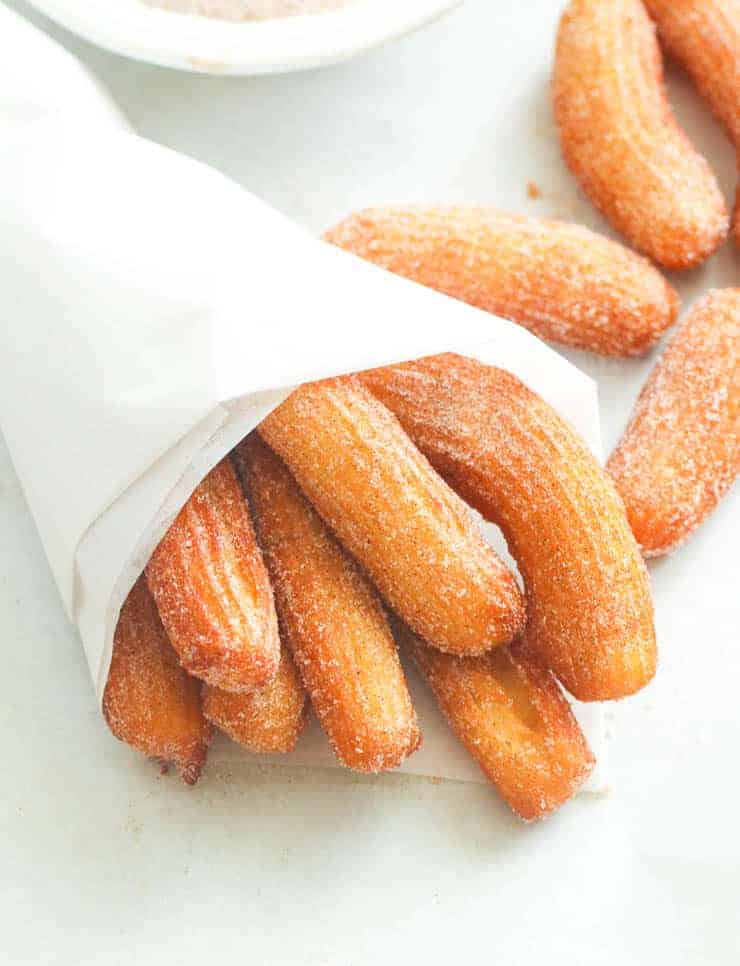 Mexican street food escapades aren't complete without churros. Lucky for you, I have the Immaculate Bites recipe for this scrumptious treat. Its crispy exterior and soft pillowy goodness combine perfectly with caramel or chocolate sauce. 😉
Churros
Easy Churros Recipe – classic Mexican snack or dessert treats made with piped dough and fried to flaky warm perfection. These are crispy on the outside and light soft on the inside. Coat it in cinnamon sugar then dip in chocolate sauce and you'll have one irresistible snack bites! 
Check out this recipe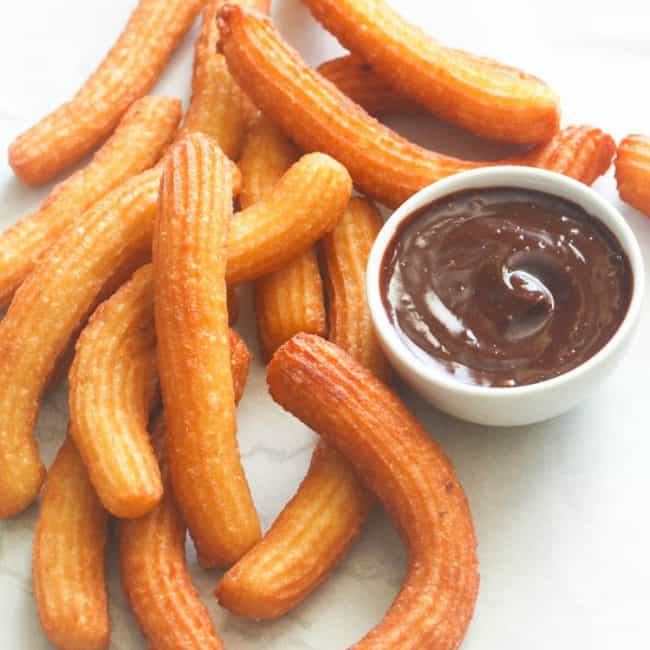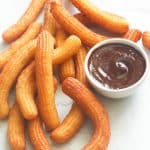 11. Bunuelos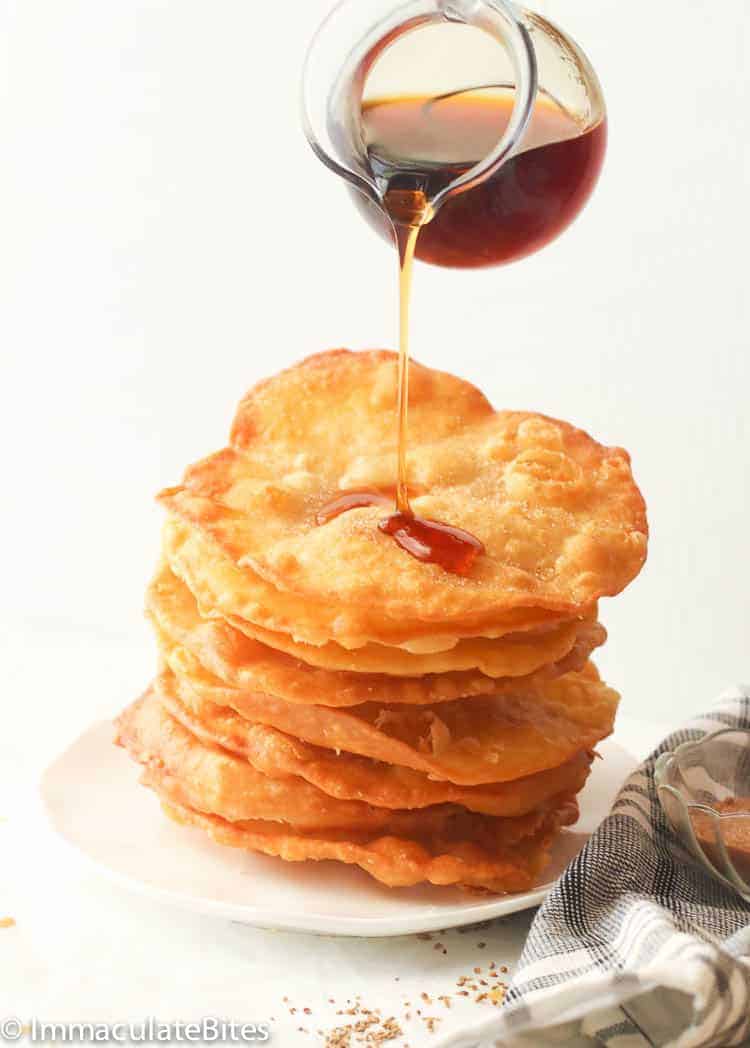 But, of course, our street food journey has to include dessert. So let me treat your tastebuds to these incredibly light and crispy flat disks drizzled with homemade piloncillo syrup. The flavors from cinnamon and anise definitely hit the spot! ❤️
Bunuelos Recipe with Piloncillo Syrup
Bunuelos – light, crispy, sweet, flat disk fritter fried to golden perfection  and drizzled with a homemade Piloncillo syrup and/or dusted off with cinnamon sugar. This Mexican favorite is a holiday staple that can also be enjoyed year-round as a dessert or snack!
Check out this recipe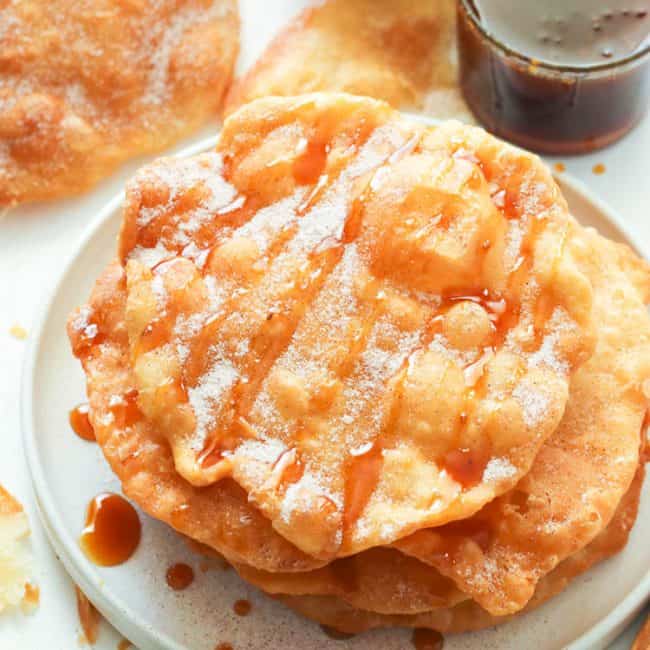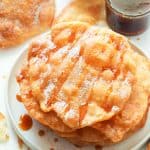 12. Koki Corn (Fresh Corn Tamales)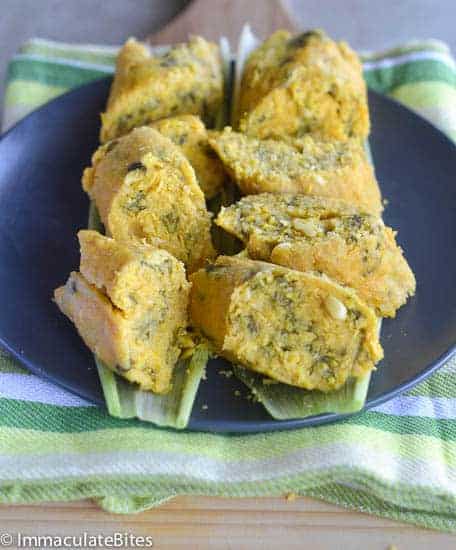 Forgive me because I cheat a little on this one. These are actually African tamales, but at least they include the word "tamales," right? ✌️Anyway, authentic Mexican tamales are made with corn husk and masa harina dough with filling. And Koki corn is made with fresh corn, corn meal, and spinach. That means they aren't so different after all, and both taste amazing. 😍
Koki Corn (African Fresh Corn Tamales)
Koki Corn (African Fresh Corn Tamales) – a wonderful corn dish made primarily with fresh corn and cornmeal, spinach and palm oil wrapped in banana leaves or foil and steamed to perfection. A great meal on its own or as sides to your favorite meat.
Check out this recipe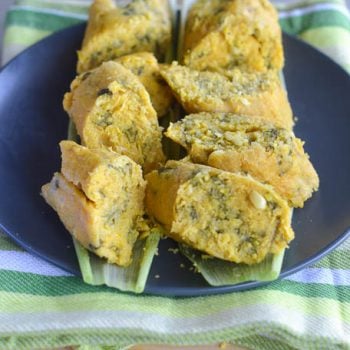 Popular Mexican Street Food Sauces
13. Guacamole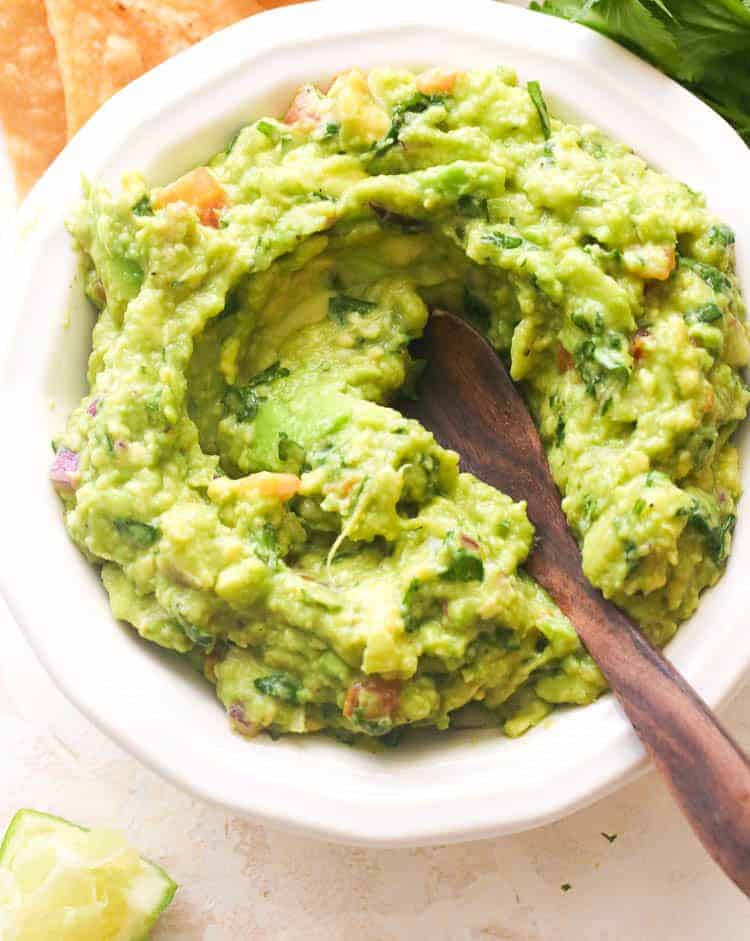 Level up your favorite Mexican dishes with this classic guacamole recipe. Ripe avocados, lime juice, serrano pepper, and spices such as cilantro and cumin are ready in 10 minutes or less. You can also try this tropical guacamole for variation. 😉
Easy Homemade Guacamole
Make your own Easy Homemade Guacamole using fresh high-quality ingredients for a fool-proof, irresistible, creamy guac that doesn't contain any fillers or added preservatives. Plus see more tips below on how to keep it from turning brown!
Check out this recipe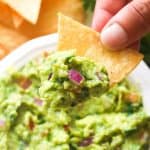 14. Salsa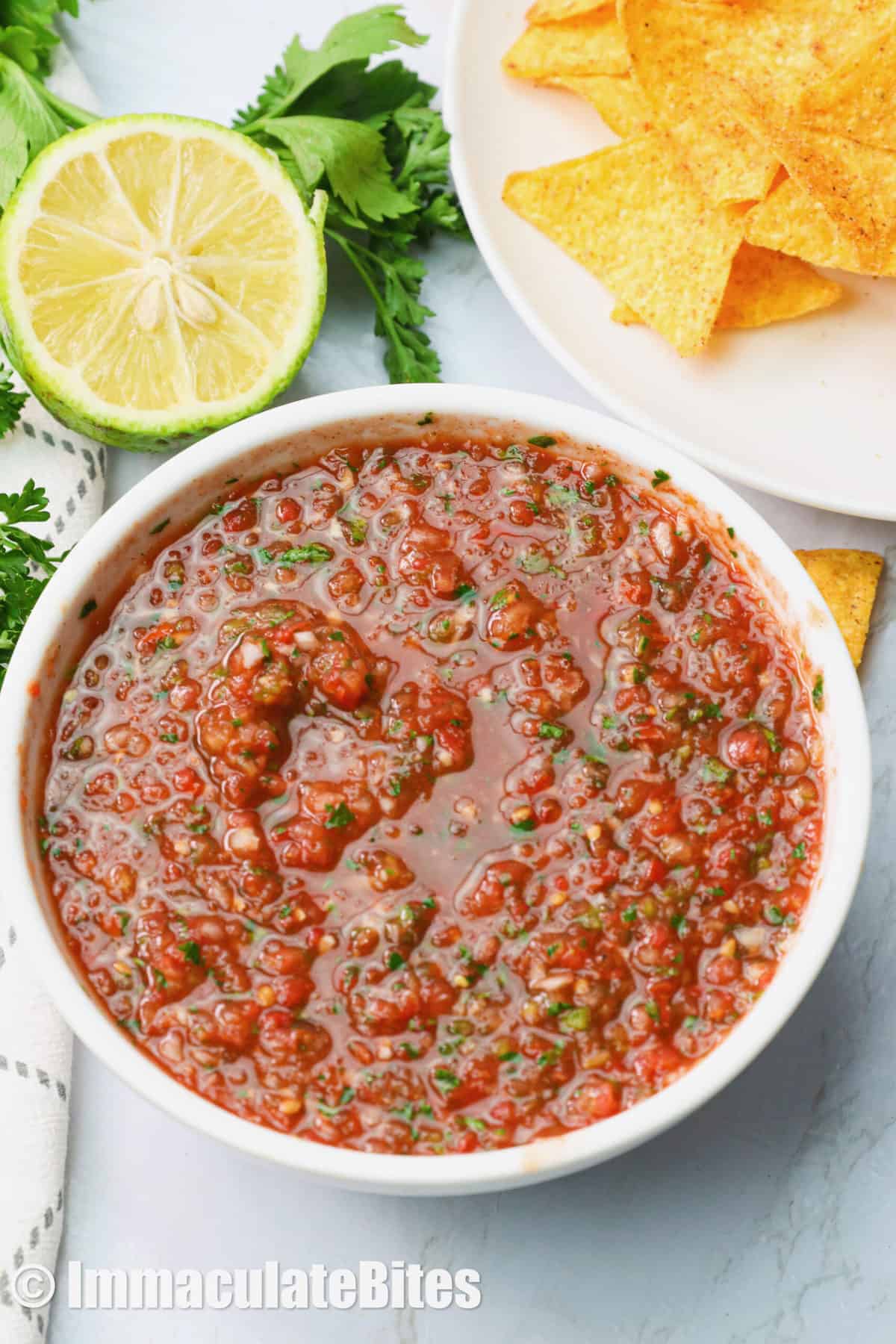 Vegetables in Mexican cuisine are usually called salsa😉. Whether you use it as a filling or dip, it brings iconic flavors to sandwich wraps and chips. Aside from this classic tomato salsa, you can also try the other versions: pineapple salsa and mango salsa. ❤️
Restaurant-Style Salsa
The perfect mix of fire-roasted tomatoes, onion, and garlic with the right amount of heat keeps the home fires burning. Then throw cilantro into the mix, and your favorite Mexican dip has never been more addictive! Easy and affordable, this great party must-have will amp up your next movie night or family gathering.
Makes about 2 cups
Check out this recipe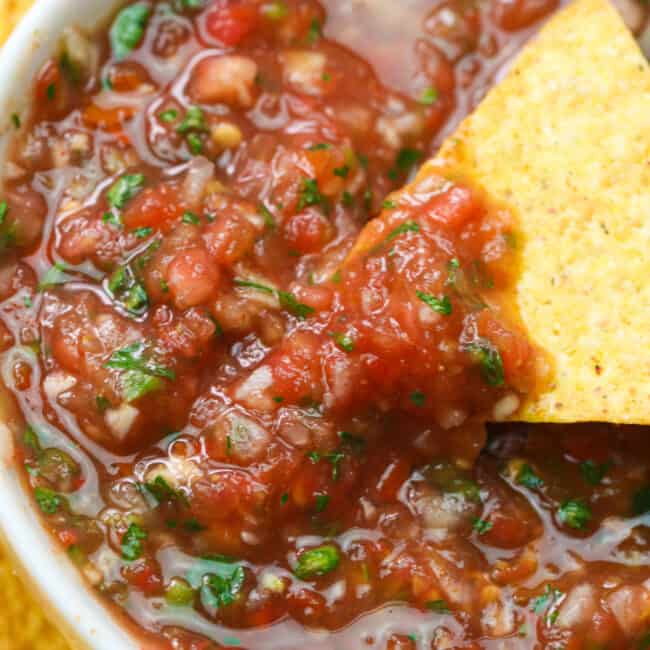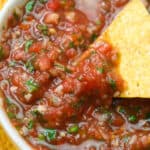 15. Pico de Gallo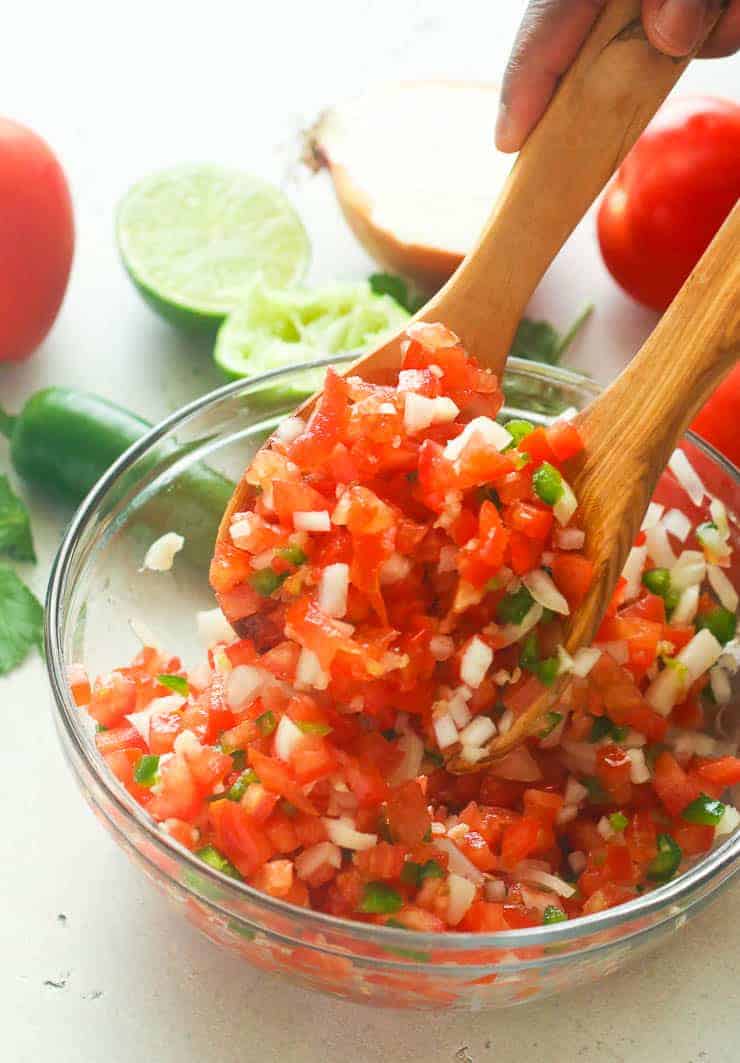 Pico de gallo is chunkier than salsa if you're looking for a more substantial texture. Its vibrant colors and textures add pizzazz to our favorites, such as nachos, tacos, and quesadillas. No cooking is required, yet it magically makes every dish extra delicious.
Pico de Gallo
Pico de Gallo – a wonderfully fresh and healthy chunky salsa loaded with juicy tomatoes, onion, cilantro, and jalapeno for a little kick. With just a handful of ingredients and 10 minutes of your time, you can have the best topping for all of your favorite Mexican food!
Check out this recipe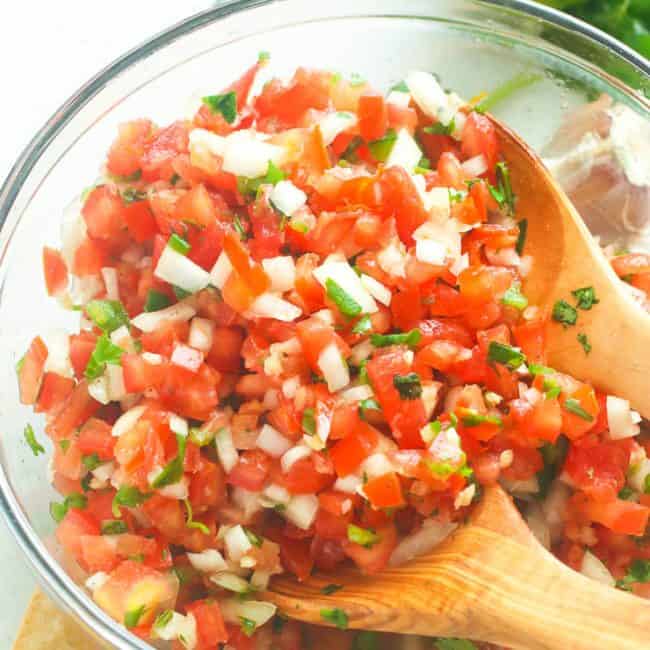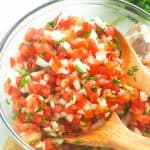 Conclusion
Take a trip to Mexico without breaking the bank with my Mexican street food collection for the ultimate food trip escapades. I'm going to try beef birria for my friends from Mexico City to see what they say. Which are you going to make first? Let me know in the comments!

Credit: Source link