By Caribbean Blogger.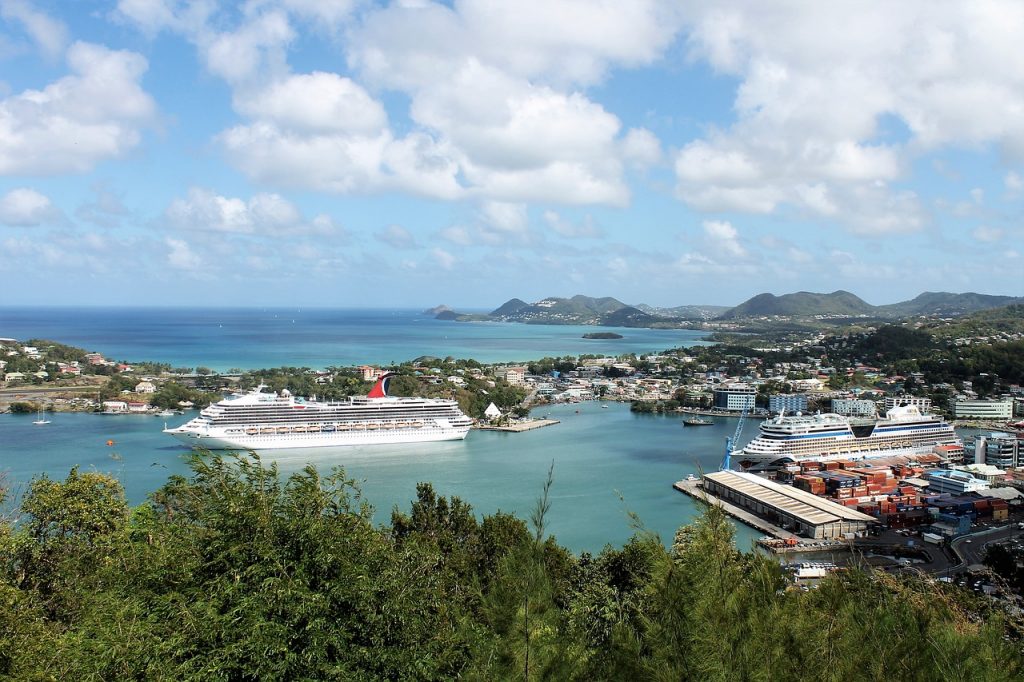 Although most people resign themselves to having to spend the winter months wrapped in a blanket next to their heater, you can consider vacationing somewhere warm. Many experts in Caribbean destinations can help you find the perfect destination for your winter getaway. This article is going to highlight the beautiful island of Aruba and give you five reasons to vacation in Aruba this winter.
Aruba is Warm Year-round
Located in the Caribbean Sea, just off the northeastern coast of Venezuela, Aruba is one of the Lesser Antilles islands. Aruba is a constituent country of the Kingdom of the Netherlands and is famous for its beautiful beaches and warm weather. What makes Aruba stand out among the other destinations in the Caribbean is the dry, warm climate, making it an extremely popular tourist destination. Visitors can expect sunny skies and consistent temperatures during the whole year.
Of course, there are a few scattered showers now and then, but the trade winds ensure they don't last long. Aruba is the sunniest island in the Caribbean, with the least rainfall. The fact that Aruba is outside the hurricane belt also makes it a safe place to visit, regardless of the season.
Winter is the Perfect Time to Vacation in Aruba
Although there is never a wrong time to visit a Caribbean Island, here are several reasons to vacation in Aruba this winter:
Proximity. Aruba is close to the United States, meaning you don't have to go halfway around the globe just to experience a warm winter
Connecting flights. There is a local airport and numerous inbound flights, meaning you won't have to juggle too many connections. If you are part of the jet-set crowd, you can even arrive on a private flight
Avoid the crowds. Although Aruba has plenty of breathtaking beaches, fewer people tend to visit during the winter. If you are looking to avoid the influx of a large number of tourists, visiting during the winter is an excellent idea. Escaping the crowd can help you have a relaxing time on your vacation and enjoy the crystal-clear water without worrying about other tourists
Affordable off-season. Another critical reason to vacation in Aruba this winter is that you can save money during the low tourist season. Hotels, flights, and local services tend to have lower prices during the off-season, and this can be a great opportunity to vacation on a budget. The low tourist season in Aruba usually lasts until mid-December, so you might want to start planning your vacation immediately
Amazing Beach Resorts
Aruba has numerous beautiful sunny beaches that are popular amongst tourists. However, we have to mention two standouts: Eagle Beach and Palm Beach. What makes these beaches popular among tourists are the beachside restaurants and luxurious resorts, such as the Casa Del Mar, which offers fine dining and high-end suites. Beachside resorts also have many included amenities such as saunas, massages, and spas. If you want to treat yourself to a luxurious vacation, Aruba has you covered: relax and enjoy cocktails on the beach or dance through the night in the local bar.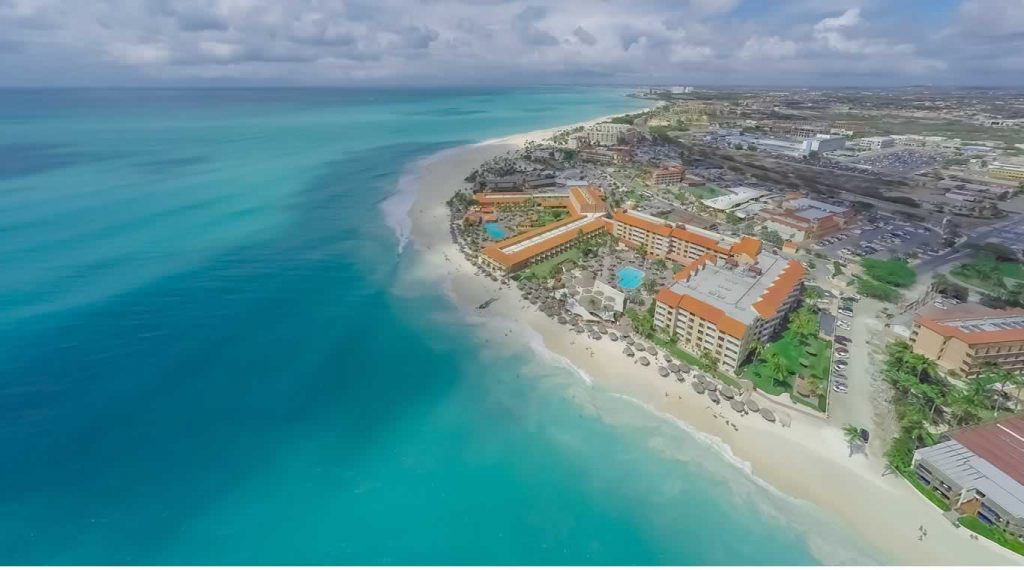 Exciting Activities
On the other hand, if you are looking for an active vacation, there are plenty of activities to keep you busy. Although Aruba has several tennis courts and gyms, most tourists are naturally drawn to watersports. The most popular water activities are kitesurfing and windsurfing, and if you are a beginner, you can even get lessons at Vela Aruba. Snorkeling tours are another popular tourist attraction due to the clear water and diverse underwater life. However, if you are a fitness enthusiast who wants to stay in shape on vacation, you can schedule Beach Bootcamp with a professional fitness instructor.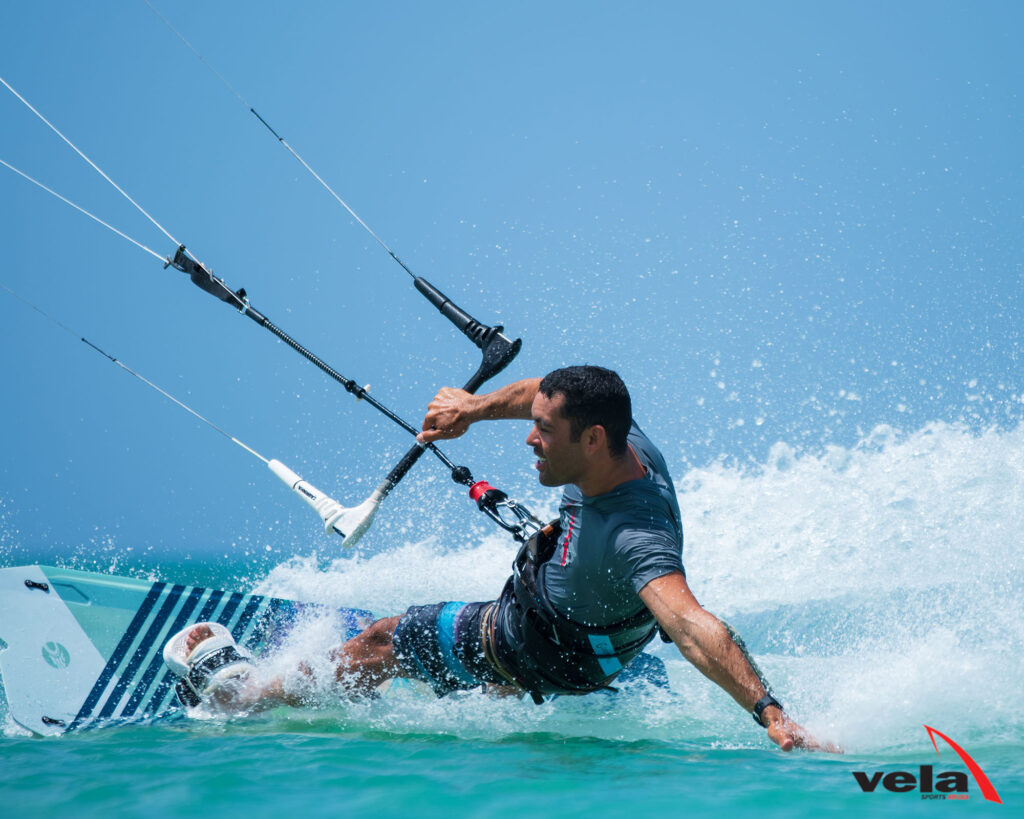 Explore the Caribbean Culture
Being a constituent of the Kingdom of the Netherlands, Aruba boasts a rich and diverse culture and history. Several carnivals and parades occur in the winter, and the Aruba Carnival in February is the biggest celebration on the island. The City of San Nicholas has walking tours where you can learn more about the city's culture and explore urban art and murals. However, if you want to go exploring on your own, you can rent a car and go sightseeing across the island.
There are plenty of places where you can grab a bite, from tourist-oriented restaurants to street food vendors; we are sure you'll fall in love with the local food. Be sure to try local delicacies such as Cabrito Stoba stew (usually prepared with goat meat) or the traditional Bolo Borracho cake (who could say no to white rum, whipped cream, and cherries). The national dish is Keshi Yena; a casserole offered in several variants (vegetarian, beef, or seafood); however, Aruba is also famous for its fresh fish.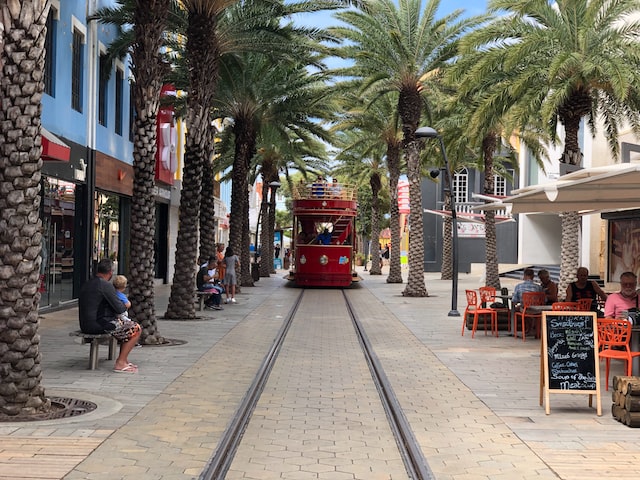 Moving to Aruba
Besides the many tourists who visit year-round, Aruba is also home to numerous ex-pats from the US. Who wouldn't want to enjoy sandy beaches and clear skies every day? We've put together a handy moving-to-Aruba guide that covers the necessary duties and import regulations for those who want to make this tropical paradise their home.
If you want to call Aruba home, you'll need to organize your travel and have a way to bring over your belongings to the island. Long-distance relocation specialists from Fairfax Transfer and Storage recommend carefully packing your fragile belongings, so they don't get damaged in transport. Deciding what to bring can sometimes be difficult, and you can even consider renting storage as a temporary solution. You can even bring over your vehicle and get a duty exception if you have owned it for more than six months.
In Conclusion
We hope we've helped you pick your next holiday destination by going through all the reasons to vacation in Aruba this winter. Deciding to spend the cold months of the year in the Caribbean, where it's always warm, is the perfect way to beat the winter blues. Just imagine escaping the cold to sit under Aruba's clear skies on a warm sandy beach with a cocktail in hand. This winter season is the perfect time to treat yourself to a luxurious yet affordable vacation, so start planning your trip to Aruba!
Read more Caribbean Info at CoolestCarib.com and follow us at:
Photo Credits:
https://pixabay.com/photos/caribbean-islands-aruba-vacations-4943086/
https://www.casadelmar-aruba.com
https://www.velaaruba.com
https://www.pexels.com/photo/a-person-riding-on-the-boat-while-sailing-on-the-sea-during-golden-hour-4316233/
https://unsplash.com/photos/PCLabewO7eE

Credit: Source link