4th of July Dessert Ideas – Enjoy these sweet, fruity, and delicious treats to celebrate the 4th of July, giving you blissful indulgence with every bite. These recipes are as colorful as this festive celebration and brimming with simplicity and elegance yet straightforward to make. Perfect for family gatherings and cookouts.
Show your American spirit and make happy memories with your loved ones with these yummy 4th of July dessert ideas. They are guaranteed family-friendly and perfect for both indoor and outdoor celebrations. Oh yes!
Dessert is a must-have on every occasion because its sweetness sums up all the wonderful memories you share with your loved ones. And it doesn't have to be lavish and expensive. What is most important are the people you eat it with.
FAQs
What is the true meaning of the 4th of July?
It's Independence Day in the United States, a federal holiday commemorating the Declaration of Independence from British rule on July 4, 1776.
What is a good menu for the 4th of July?
Most Americans celebrate the 4th of July by grilling burgers, steaks, hotdogs, and chicken. And, of course, they come with salads, fries, wedges, sauces, and dips, too. Colorful and fancy desserts like flag cake and strawberry cheesecakes are also often served.
What are some 4th of July traditions?
Many festive activities are associated with the 4th of July traditions, such as parades, fireworks, concerts, and parties. Some also enjoy casual family get-togethers like beach trips, picnics, and cookouts.
Cakes
1. Lemon Sour Cream Pound Cake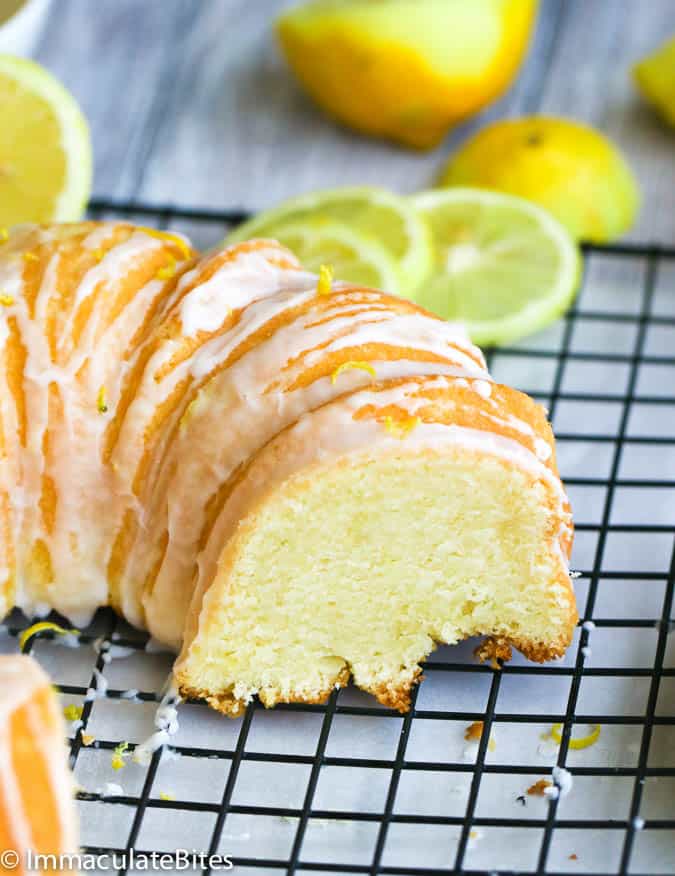 Brighten your day in this rich and moist pound cake with lovely flavor combinations from sour cream and lemon. Its refreshing citrusy tang leaves a lingering deliciousness in your mouth like a burst of bright sunshine. And buttermilk pound cake is awesome, too. Yum!
Lemon Sour Cream Pound Cake
Sour Cream Lemon Pound Cake — a traditional Southern sour cream pound cake that's fluffy and moist with a citrusy flavor of lemon batter and drizzled with refreshingly sweet lemon glaze on top of the cake. A no-fail sweet treat for summer and all year round!

Check out this recipe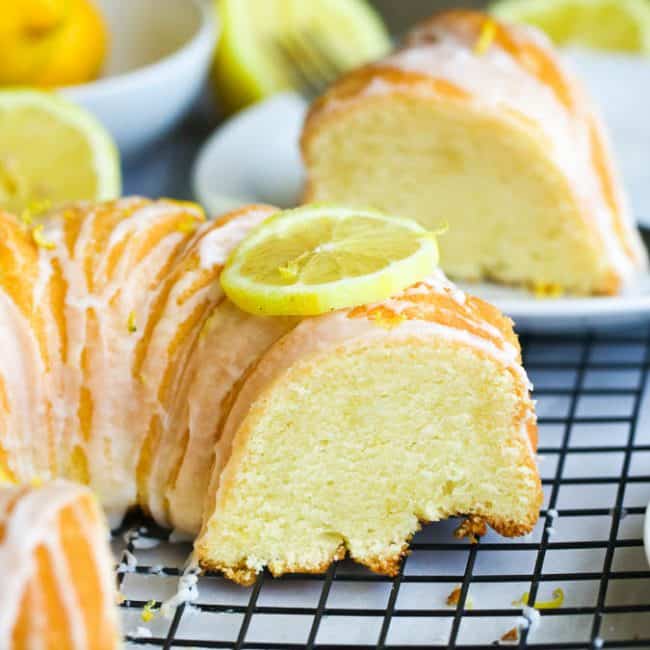 2. Pineapple Cake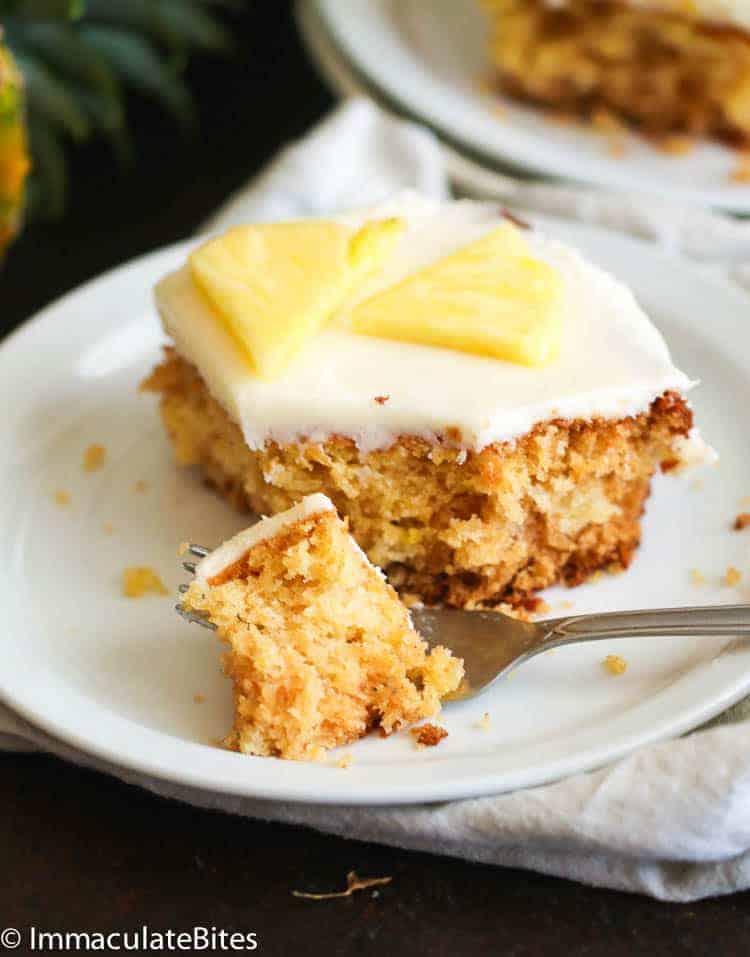 Enjoy the perfect summer weather with this tropical delight filled with pineapples and lemon zest. You can also quickly transform this sheet cake into a colorful flag cake by incorporating red and blue colors into the cream cheese frosting. Oh yes!
Pineapple Cake
Pineapple Cake – seriously moist, homemade pineapple cake made from scratch with pineapple juice and bits and a kiss of lemon. So easy to make and you'll love it with or without the vanilla frosting!
Check out this recipe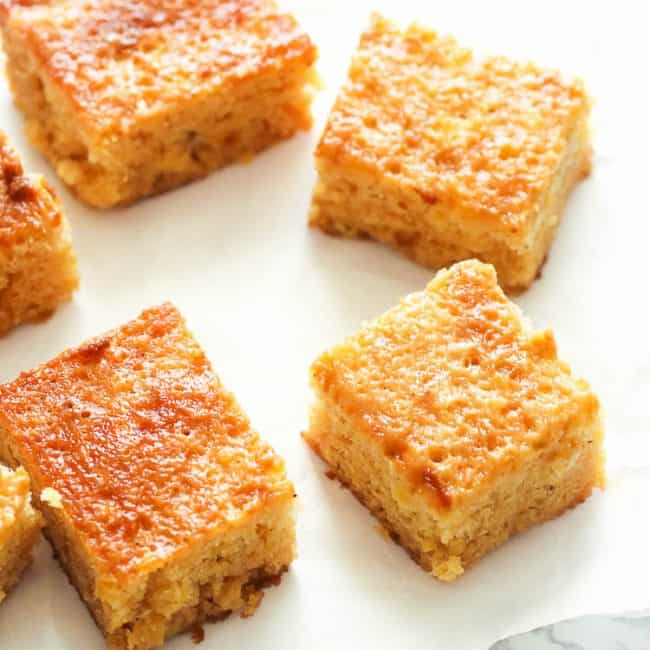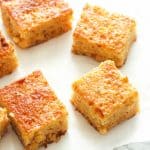 3. Pineapple Upside Down Cake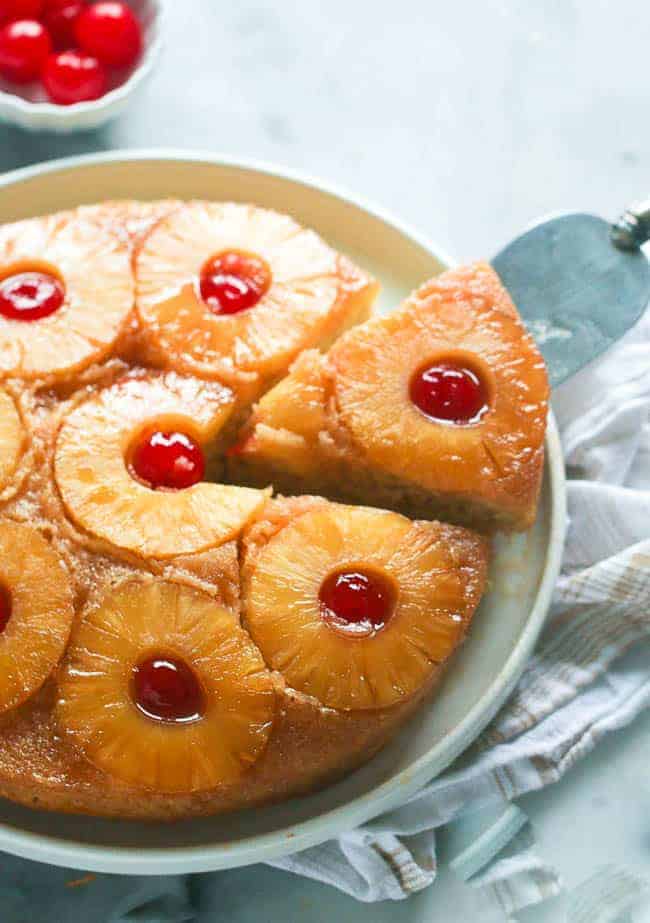 Indulge in yet another pineapple dessert with an exciting blend of sweet and tart flavors made even fancier with the infusion of rum. It's incredibly soft and moist and quite a beauty, too, with its glossy pineapple rings and cherries toppings. Wow!
Pineapple Upside Down Cake
Pineapple Upside Down Cake – gorgeous, delicious, and decadent! This festive cake bursts with tropical flavors and is made more special with a dash of spiced rum.
Check out this recipe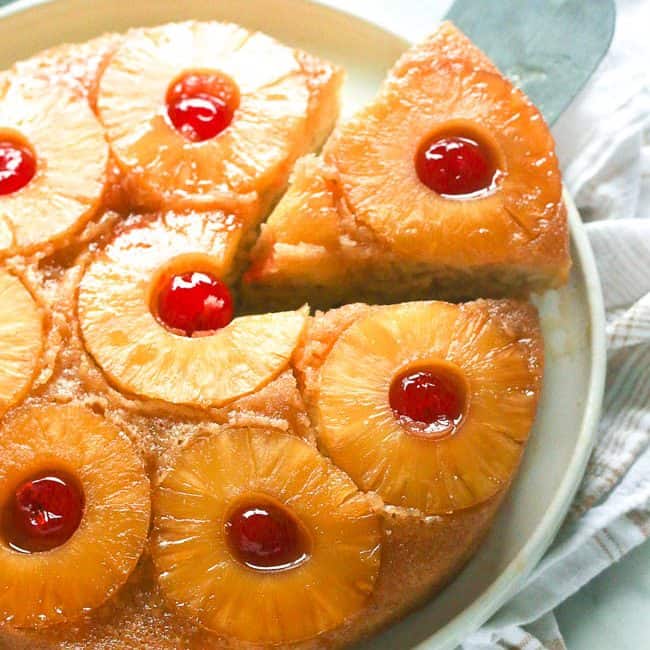 4. Blueberry Lemon Cake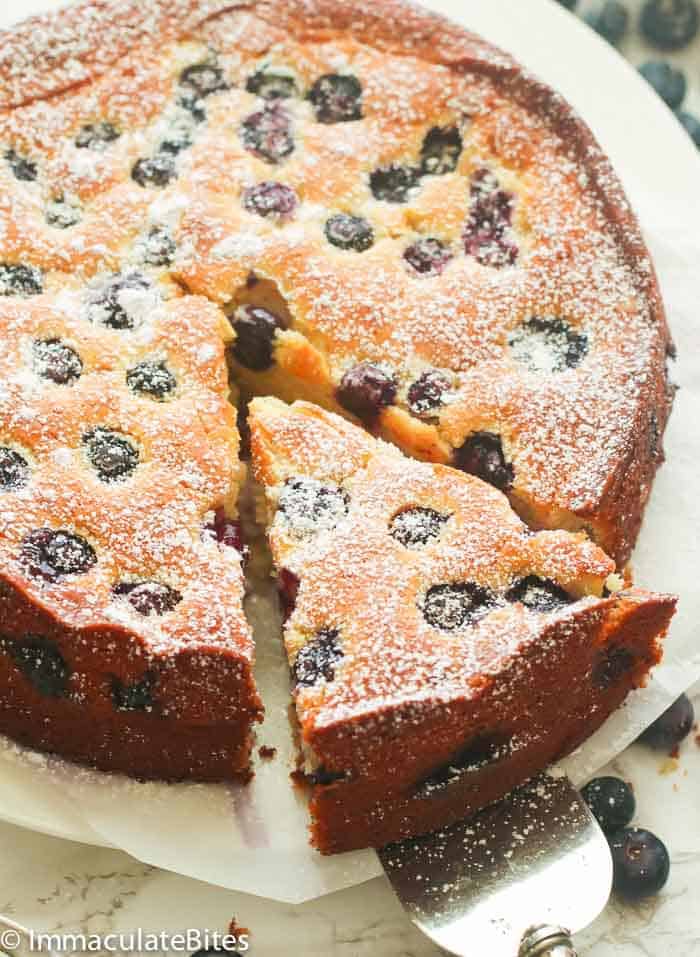 Give your tastebuds a little tickle with the beautiful ensemble of sweet and tangy flavors from blueberry and lemon. Throw in some cranberries or strawberries, too, and it'll be a perfect patriotic 4th of July dessert in no time. Fantastic!
Blueberry Lemon Cake
Blueberry Lemon Cake – super easy, moist and fluffy cake loaded with fresh blueberries and a kissed of bright lemon flavors. Not too sweet and not too tangy. Perfectly satisfying on its own without any frosting!
Check out this recipe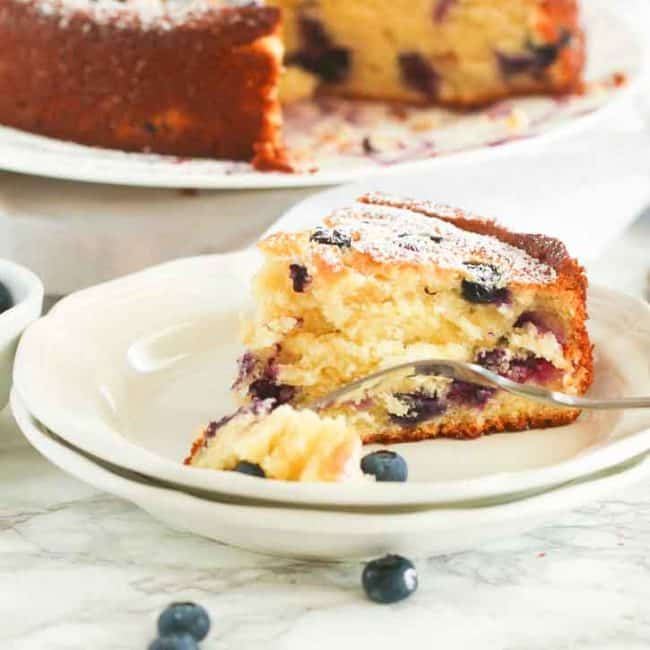 Pies, Tart, and Bars
5. Lemon Bar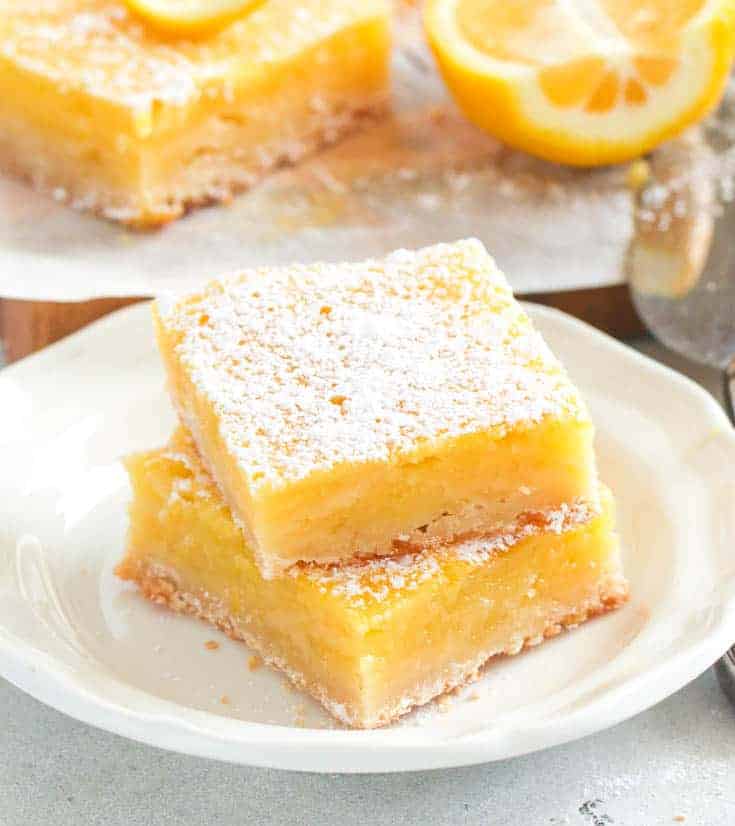 Oh, lemon bars get me excited every time! Indeed a heavenly dessert with its sensational buttery shortbread base and sweet and tangy lemon custard filling. Yes, the cooling time is quite a bummer, but it's worth waiting. 😉
Lemon Bar
Lemon Bar or Lemon Squares are a summer classic treat for a reason. It has a buttery shortbread crust with a gooey lemon filling that screams nothing but happiness in every bite. Sweet, citrusy, tangy summer delights!
Check out this recipe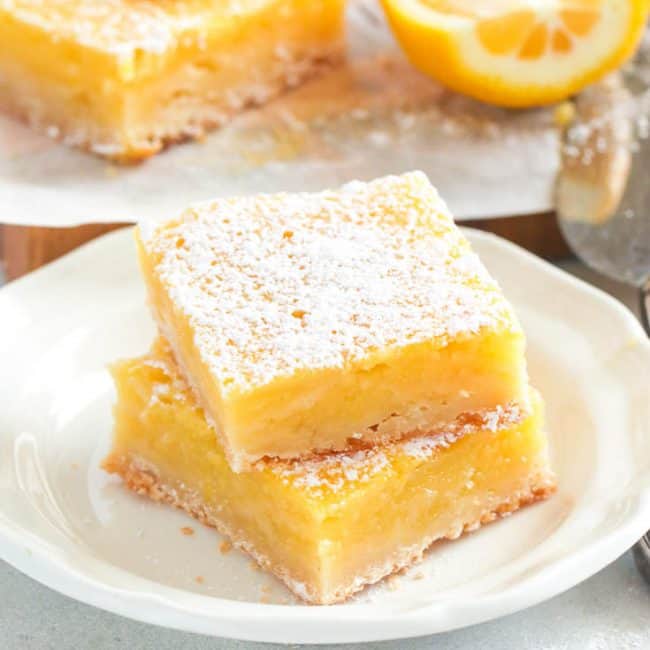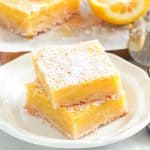 6. Fruit Tart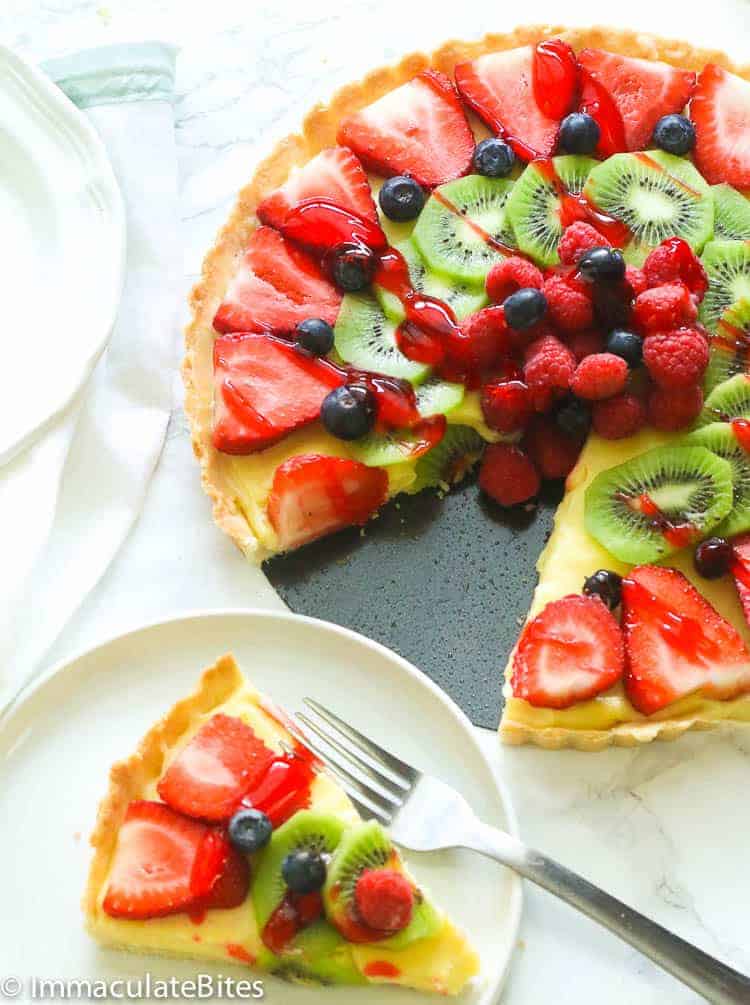 Nothing is as festive as this fruit tart to entice your eyes and mouth in this fruity delight. It is made with a buttery crust filled with a luscious custard filling and topped with fresh fruit slices. Truly one of the best 4th of July dessert ideas you'll ever make.
Fruit Tart
Fruit Tart – stunning and delicious treat made with sweet and buttery crust and a luscious cream filling then topped with colorful fresh slices of fruits. There's nothing quite as lovely as an eye-catching fresh fruit tart served on a fine summer day!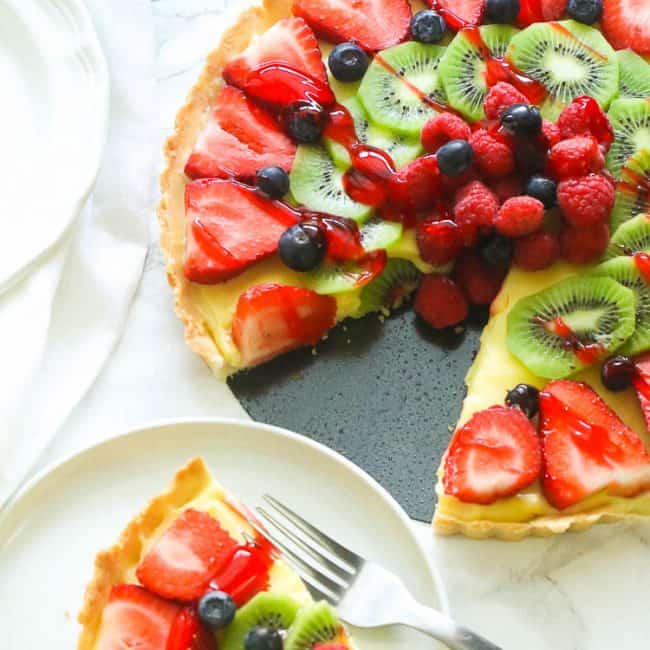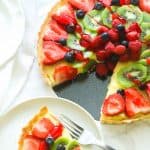 7. Sopapilla Cheesecake Bars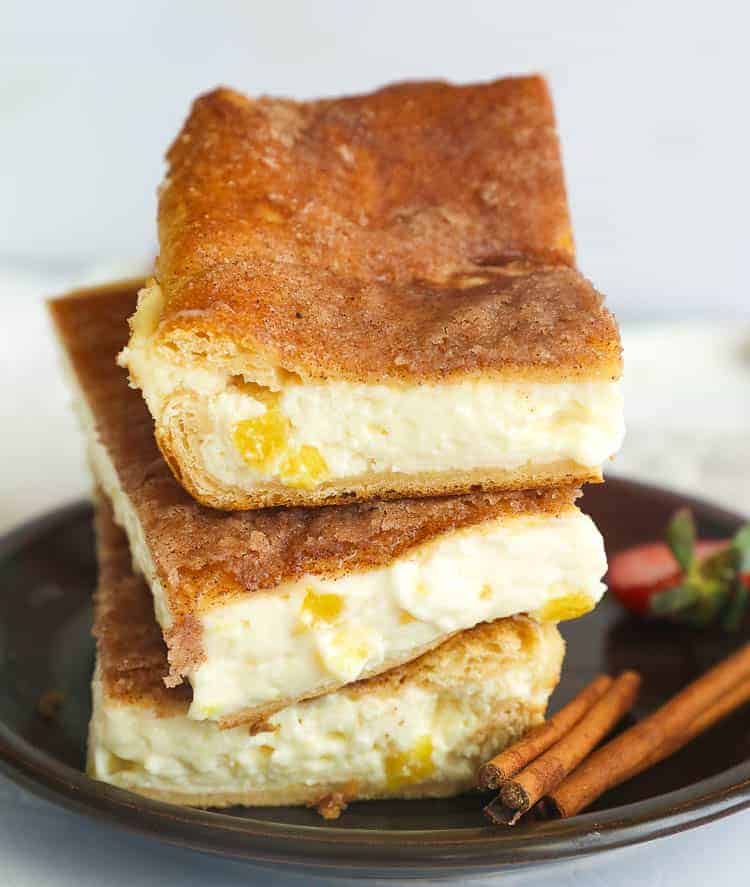 Enjoy the best of both worlds in this pie and cheesecake combined into one fantastic dessert. Oh yes! The top and bottom layers are made with crescent rolls with a luxurious cheesecake filling inside. And it's made even more special with a crushed pineapple surprise.
Sopapilla Cheesecake Bars
The crunchy topping, flaky crust, and creamy cheesecake center with a tropical twist. Oh! Such a great creation for a dessert! A great idea to make use of store-bought crescent rolls into making a simple yet elegant dessert perfect for all occasions.
Check out this recipe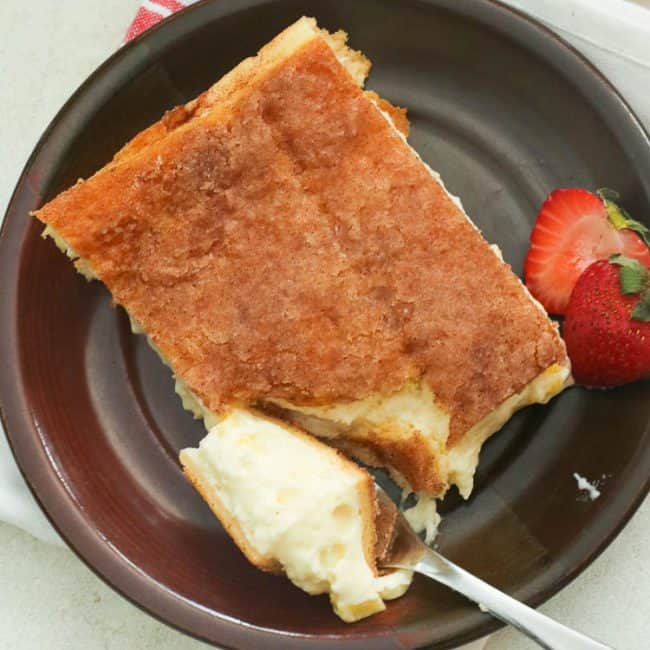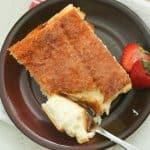 8. Coconut Cream Pie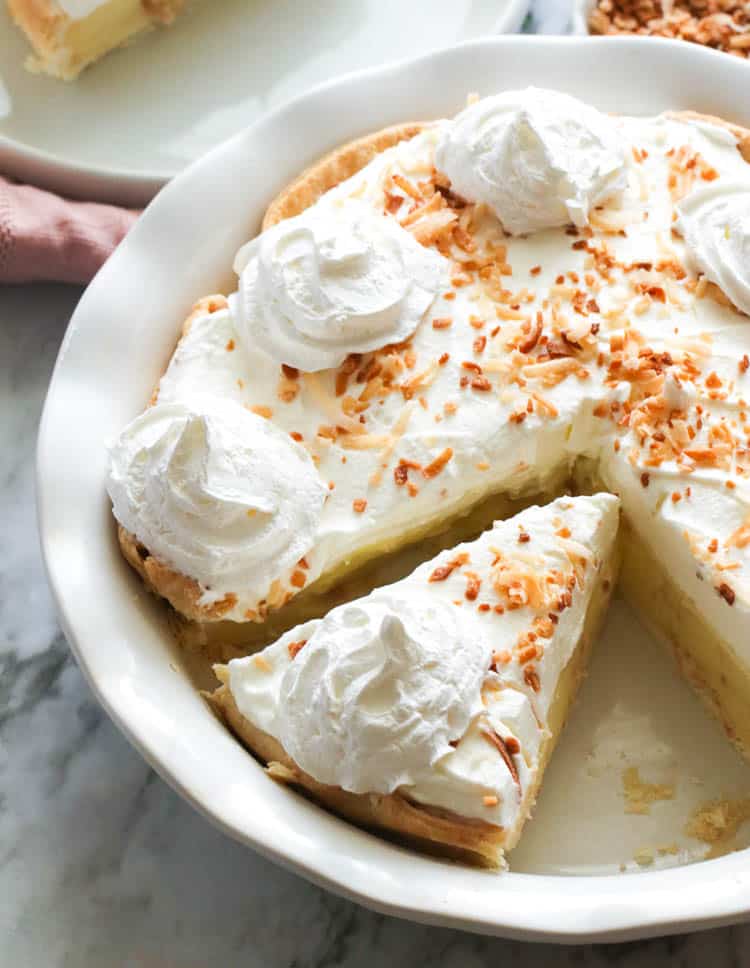 This pie is a dream dessert for coconut lovers. Totally! It is made with a flaky and crusty dough filled with classic custard filling, only made even better with coconut milk. Top it off with coconut flakes and whipped cream for a wonderful finish.
Coconut Cream Pie
Coconut Cream Pie – flaky buttery dough filled with a luscious, thick and creamy custard coconut filling with flavors from coconut milk and toasted coconut flakes then topped with whipped cream topping. It literally melts-in-your-mouth!
Check out this recipe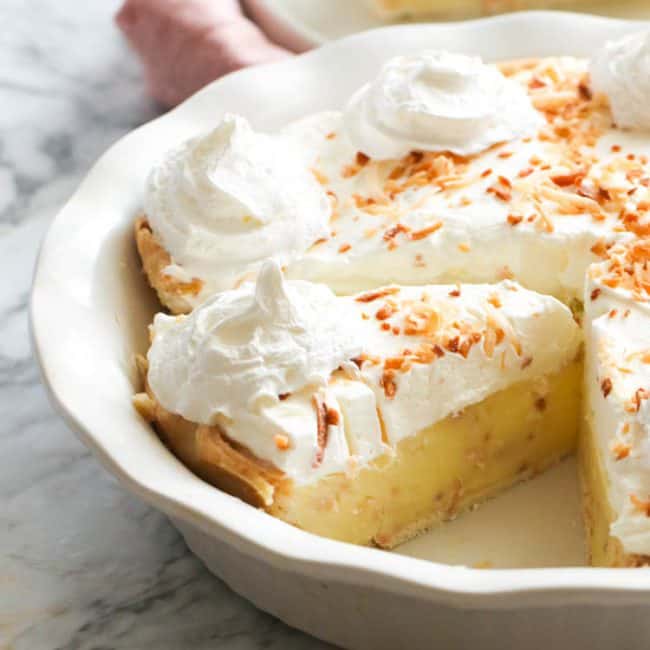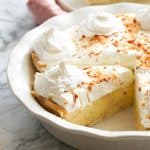 No-Bake Desserts
9. No-Bake Key Lime Mango Coconut Cheesecake Pie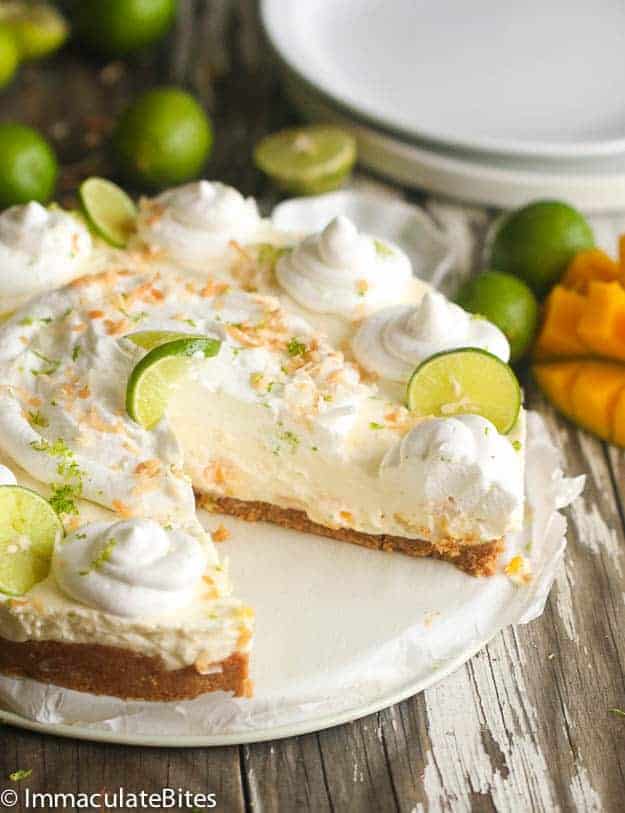 You don't need an oven to enjoy a fantastic dessert like this tropical cheesecake pie. You'll love its smooth and creamy cheesecake filling with iconic flavors from mango, coconut, and key lime on top of a buttery graham crust.
No Bake Key Lime Mango Coconut Cheese Cake Pie
No Bake Key Lime Mango Coconut Cheese Cake Pie – This luscious cake is full of amazing lime and coconut flavor! Moist, creamy and so heavenly! Perfectly sweet, tart and sinfully good!
Check out this recipe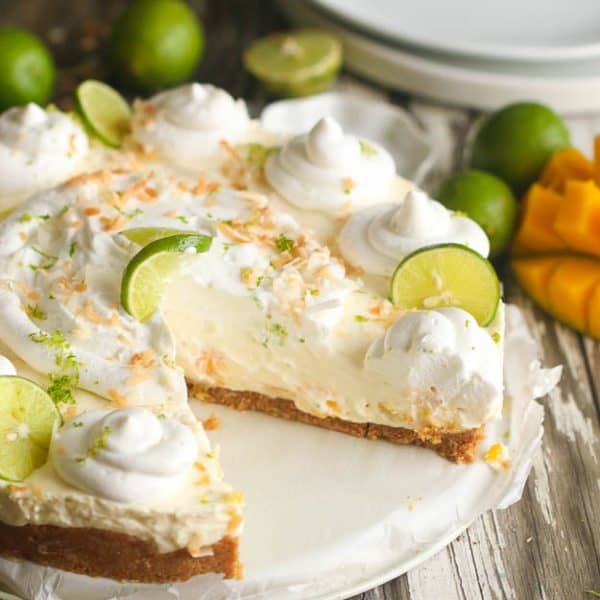 10. Banana Cream Pie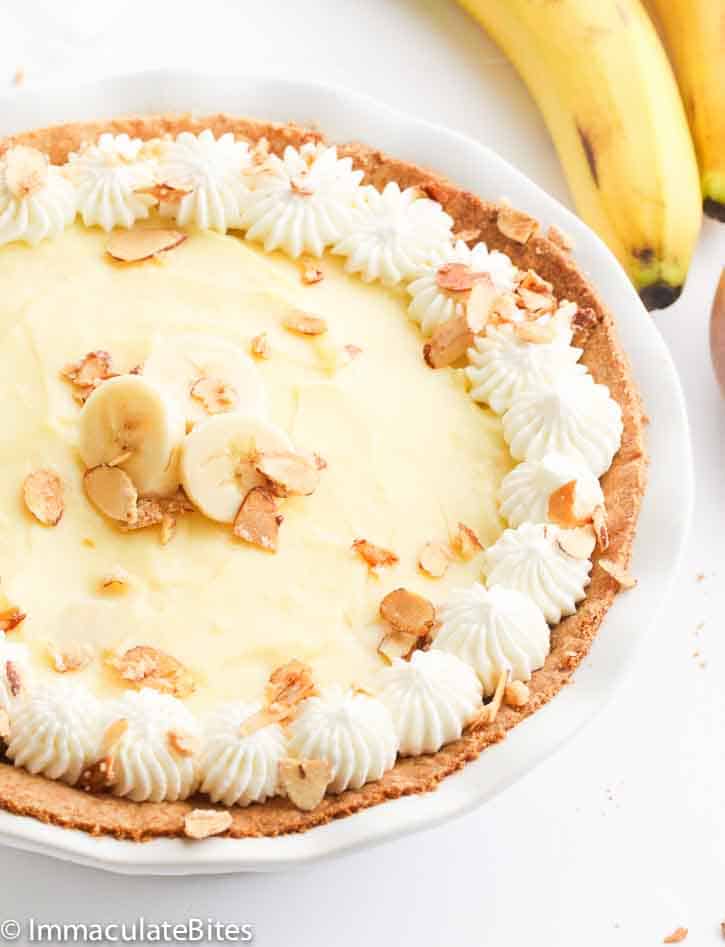 My love for banana cream pie knows no season. Good thing banana is available all year round, or boy, I'll be in trouble when craving hits. Aside from graham crust, you can enjoy it with crusty and flaky dough for the ultimate pie experience.
Banana Cream Pie
Banana Cream Pie is rich, velvety, creamy layers of custardy filling with sweet bananas and perfect buttery crust. Made from scratch, it is hands down the best holiday pie to indulge in! 
Check out this recipe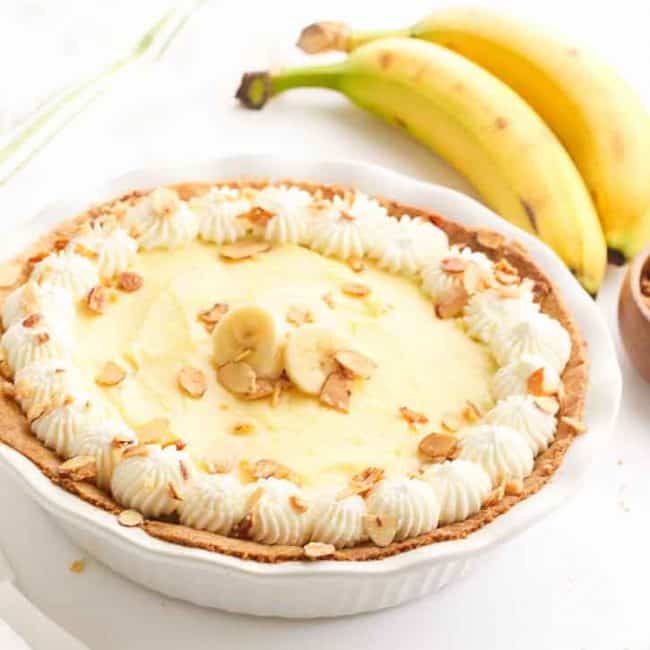 Toppings and Sauces
11. Lemon Curd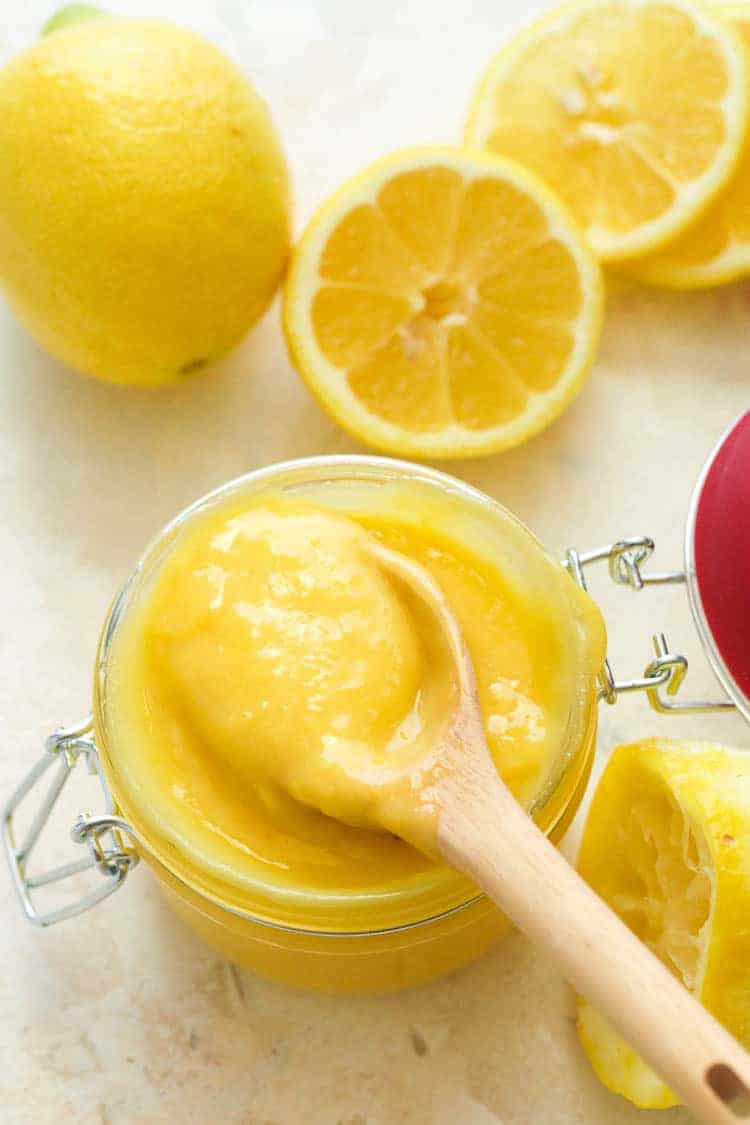 If you're looking for the perfect topping for your scones and toasts or filling for your donuts and cream puffs, then this lemony, creamy curd deliciously fits the bill. And the best thing about it is that it's only made with seven ingredients. Oh yes!
Lemon Curd
With a zingy burst of freshness, this LEMON CURD  is the last bite of summer that you wouldn't want to miss. Made with just 7 very simple ingredients, you can put this bright creamy curd on top of any dessert and BAM! An instant summer favorite! The best part about this is that you can enjoy making this recipe yourself with just a few quick, and easy steps!
Check out this recipe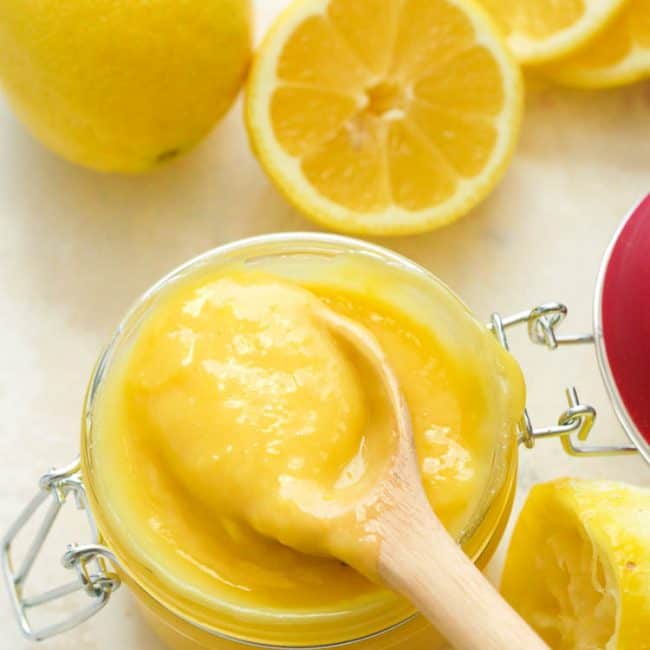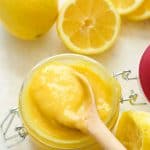 12. Creme Anglaise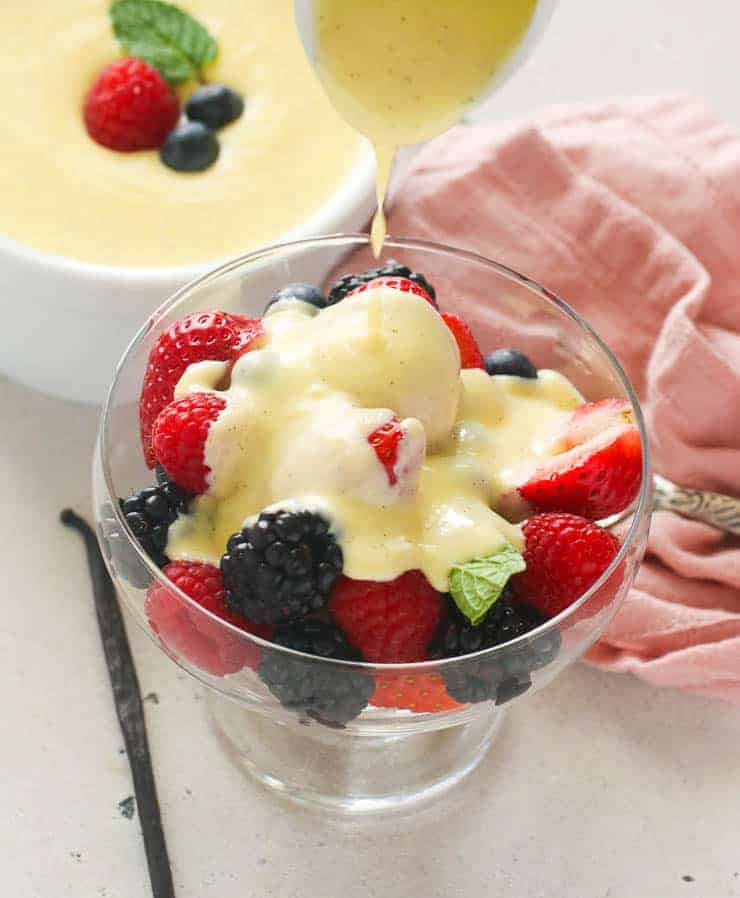 Level up your baked treats with this smooth and creamy Creme Anglaise. It makes the perfect filling, topping, and sauce for your favorite desserts, such as pound cake, trifle, pudding, and fresh fruits. Such a luscious treat ready in 15 minutes. Wow!
Creme Anglaise
Sweet, creamy, and luscious CREME ANGLAISE, is an indulgent white sauce that can make your desserts extraordinary. With just 6 simple ingredients, you can create your very own vanilla sauce for your fresh fruits, cakes, and any light desserts. Truly a must-have for all dessert lovers out there!
Check out this recipe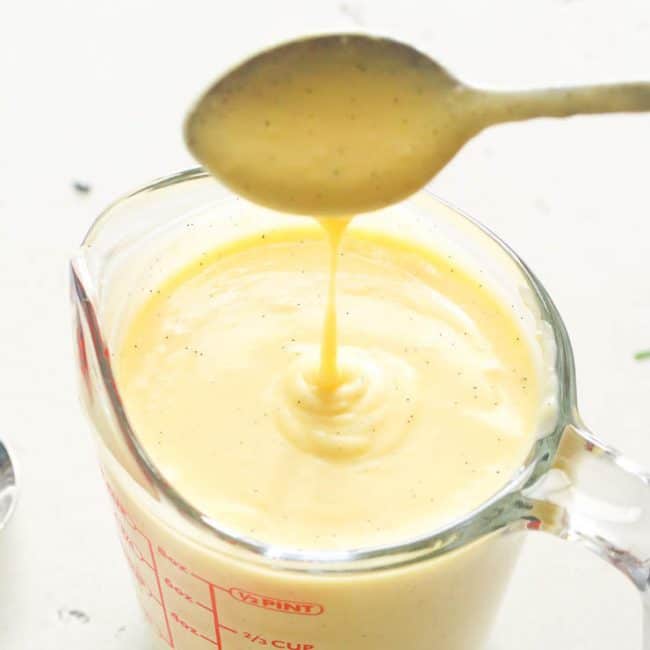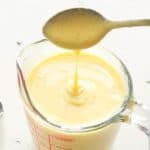 Conclusion
These exquisite dessert recipes make a perfect nightcap to wrap up our 4th of July celebration and will surely leave a remarkable impression on your guests. You can also check out my Flag Cake recipe for the ultimate 4th of July celebration experience. Let me know in the comments how it turned out. Enjoy!

Credit: Source link