Plan your next holiday getaway with these quick, easy-to-pack, and mess-free Labor Day Picnic Ideas featuring salad, sandwiches, desserts, and drinks. These recipes are ideal for a picnic or party, offering simple and affordable dishes yet brimming with elegance and great flavors. Wow!
Cheers to all you hardworking people out there! Labor Day is our day! And nothing is more comforting and rewarding than spending quality time with your loved ones to celebrate this day, like going on a picnic. Oh yes!
So, to make this event more fun and memorable, I'm sharing with you Labor Day Picnic Ideas to help you decide what to bring to your next family getaway. Because it's true when they say good food plus great company equals happiness. ❤️
FAQs
What side dishes are traditionally served on Labor Day?
Nothing beats the classic side dishes like salad, bread, and roast veggies because they pair perfectly with almost anything. However, you might want to consider where you serve these side dishes. For example, if you are on a picnic, it's best to bring side dishes that are not messy to eat, don't spoil quickly, and being hot or cold doesn't affect the taste.
What can I grill on a picnic?
I would suggest something quick and easy, such as burgers, corn on the cob, hotdogs, pork chops, and fish. That way, cooking time won't take too much of your time, so you can still enjoy hanging out with your loved ones while enjoying the food.
What do I need for a backyard picnic?
For starters, you'll need chairs and tables or picnic mats, eating utensils, cups, and plates. For a BBQ picnic, add coals and a grill. It's always best to plan your menu depending on the number of guests and their ages. Will kids be at the picnic? Family-friendly meals include fried chicken, fries, muffins, and sandwiches. But if it's adults only, then you can't go wrong with grilled meat, salad, and booze.
Appetizer and Snack Picnic Ideas
1. Red Potato Salad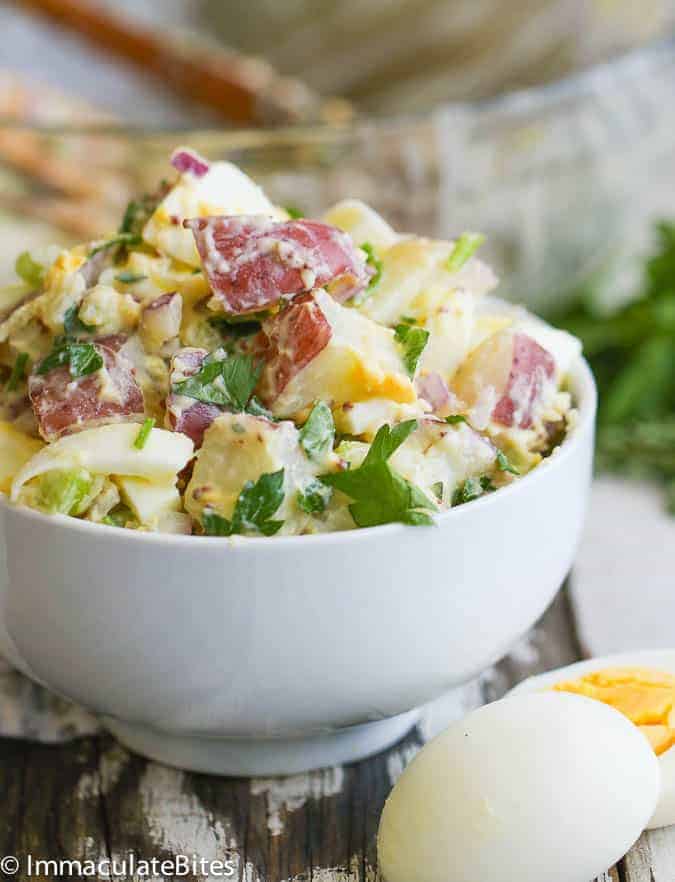 This salad is perfect for a picnic because it's not temperature-sensitive. It will still be amazing whether you serve it cold or not. Not only is it delicious, but it's also incredibly filling and nutritious. And the best part is all this goodness is ready in less than 20 minutes. Oh yes!
Red Potato Salad
Herbed Red Potato Salad – perfectly vibrant and flavorful potato salad ready in 15 minutes. Your next go-to salad recipe is perfect for a potluck or a side dish for dinner.
Check out this recipe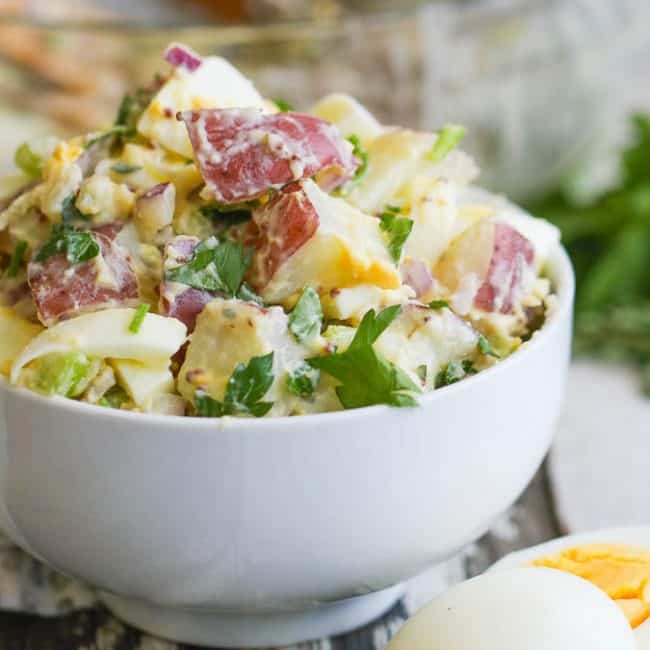 2. Macaroni Salad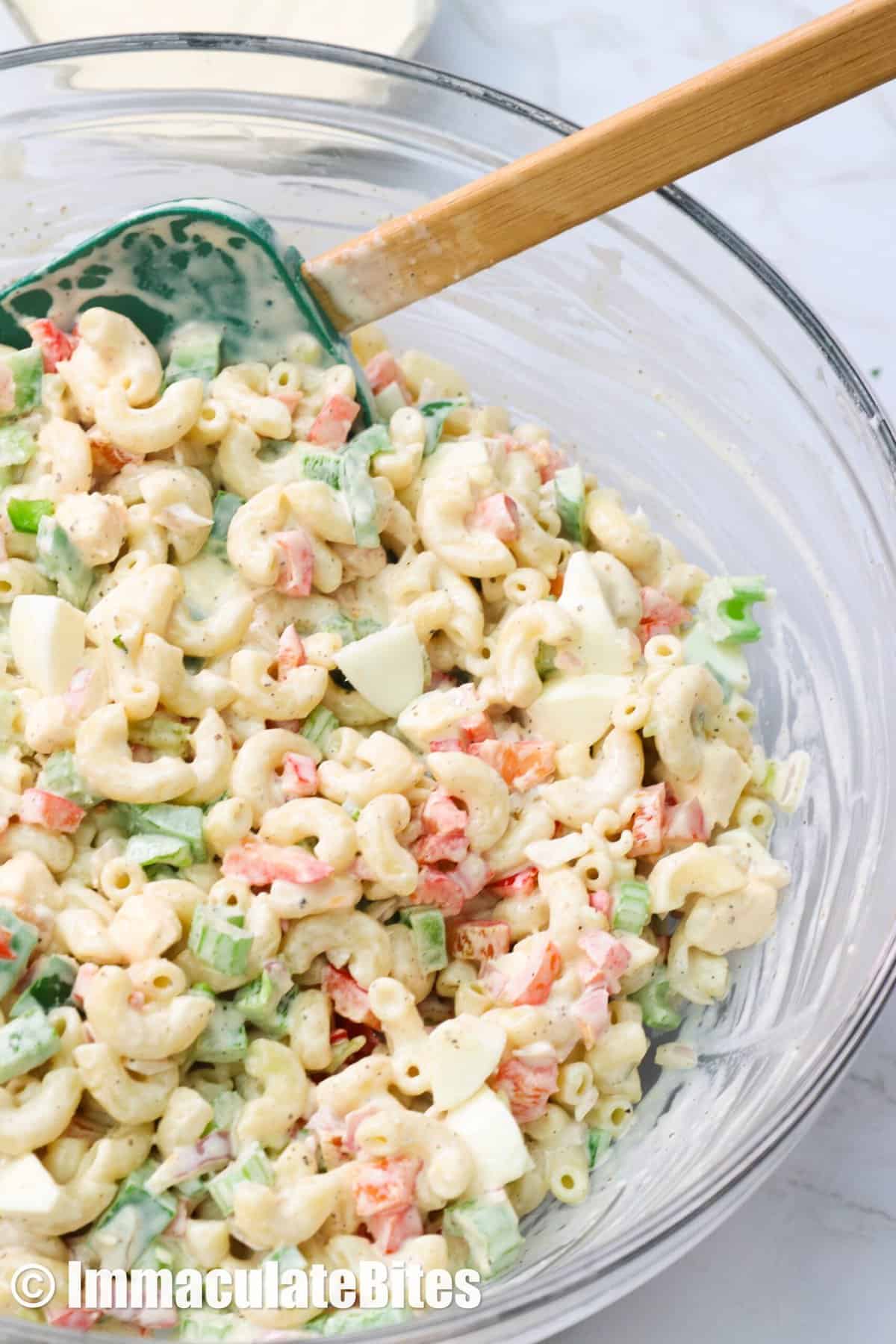 Labor Day picnic food ideas wouldn't be complete without Macaroni Salad on the list because its colorful nature perfectly fits a beautiful scenic view. And it makes picnics more exciting. And most of all, kids love it, too, especially when it's loaded with lots of cheese, bacon, and shredded chicken. Yum!
Macaroni Salad Recipe
Classic macaroni salad with few simple ingredients yet delivers big time in flavor. An easy, comforting side dish to your fried chicken, barbecue, and other picnic meals!
Check out this recipe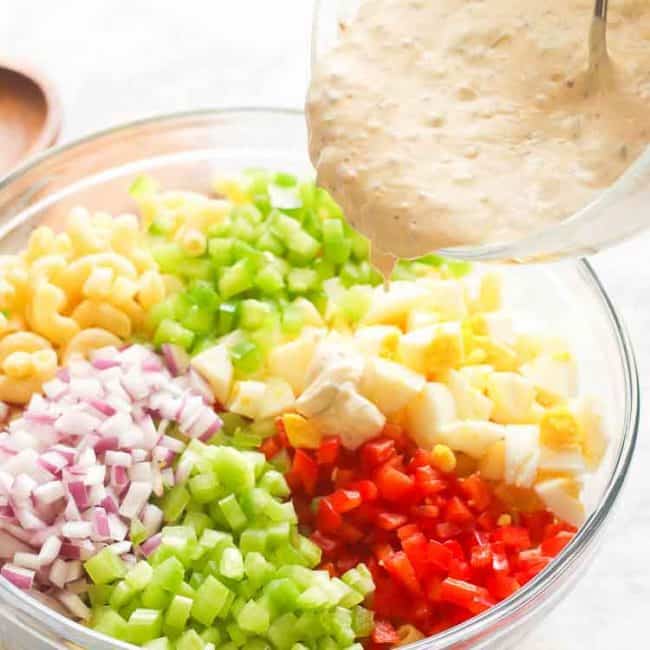 3. Chicken Tortilla Pinwheels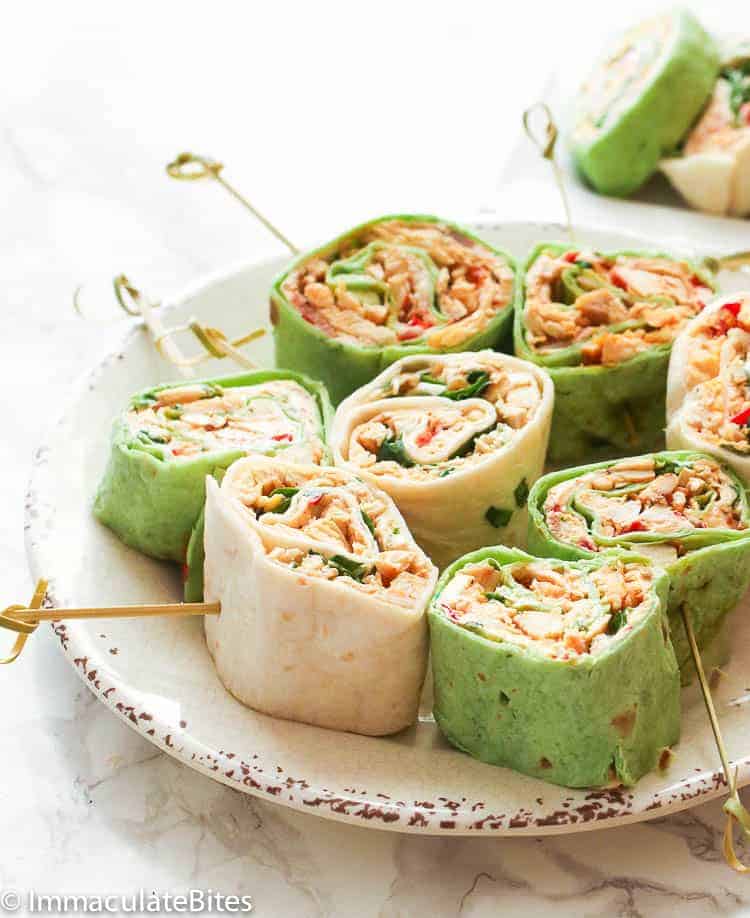 Make way for these fancy yet affordable picnic food, Chicken Tortilla Pinwheels, that will surely level up your picnic experience. You'll so love how the creamy and meaty filling is beautifully rolled inside the homemade flour tortillas. Not only pleasing to the eyes but undeniably tasty, too. 👌
Chicken Tortilla Pinwheels
Chicken Tortilla Pinwheels – great as afternoon snacks, lunch, dinner, appetizer and even for potlucks. These pinwheels will be a party favorite made with delicious shredded chicken, cream cheese mixture, spinach, bacon and more. They're fantastic both hot or cold!
Check out this recipe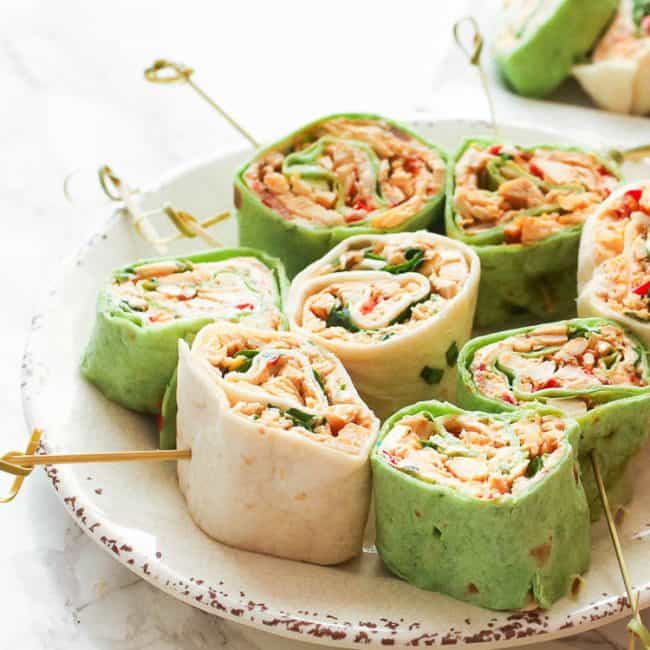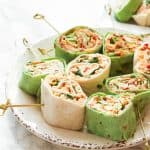 4. Grilled Corn on the Cob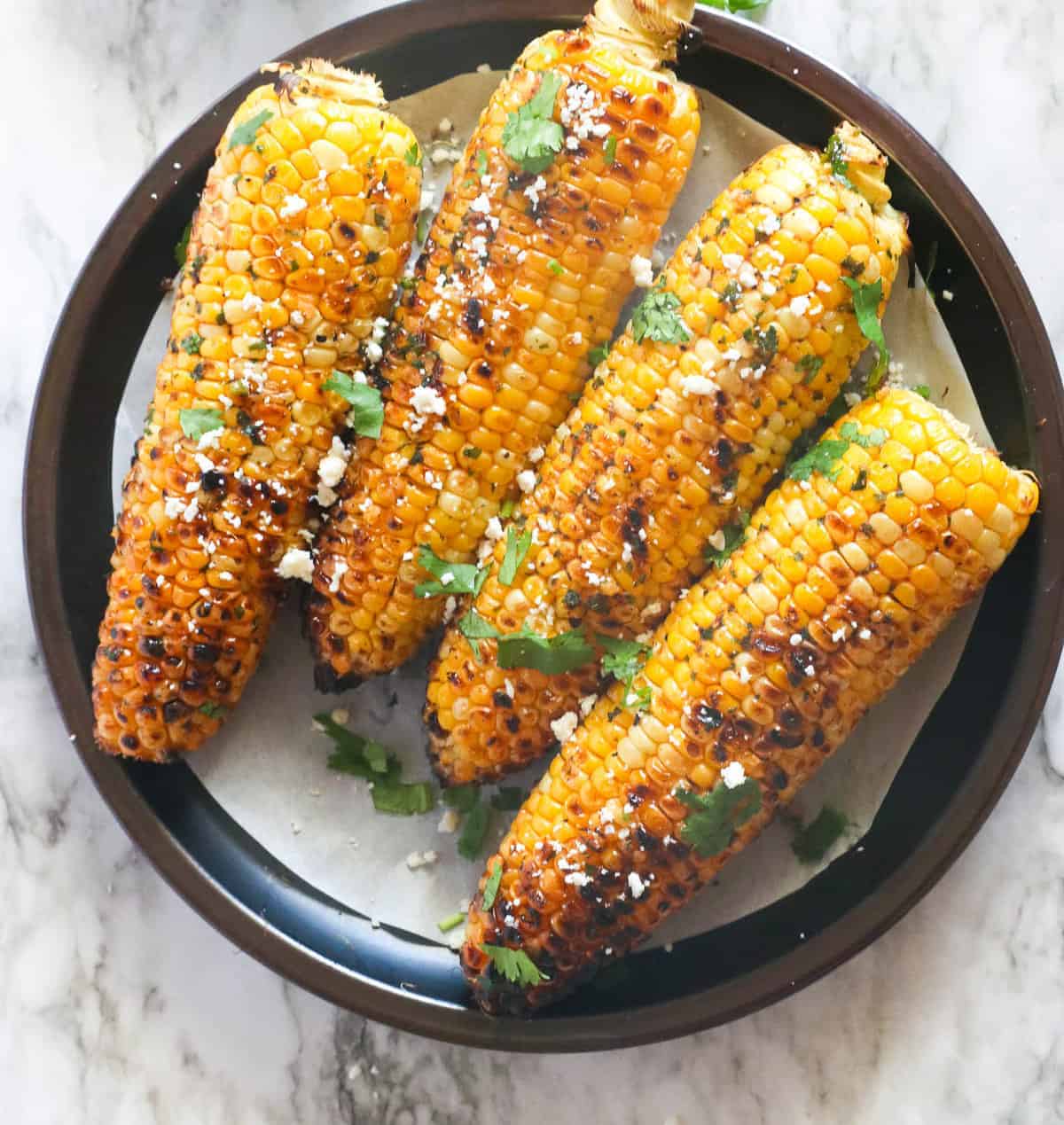 Have you tried brushing your grilled corn with spice-infused garlic butter? Because, oh boy, it's a party with an ear of corn. All these fun-tastic flavors are made possible with Creole seasoning, garlic butter, hot sauce, and cheese. Indeed, one of the best Labor Day picnic ideas worth trying 😉
Grilled Corn on the Cob
Enjoy sweet corn brushed in luscious spice-infused garlic butter with a perfectly charred exterior and smoky finish. Sweet, buttery, and garlicky! The perfect summer side dish to your favorite salad and grilled meats. All the more reason to love corn this summer and throughout the year. Oh yes!
Check out this recipe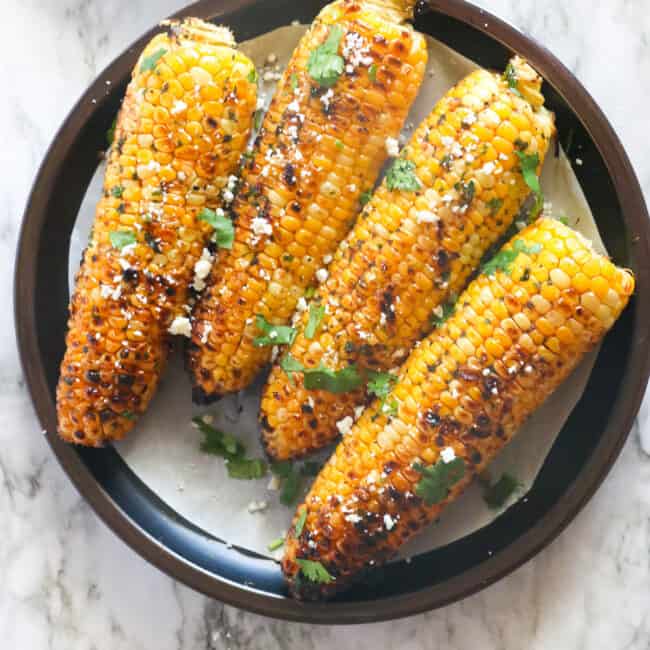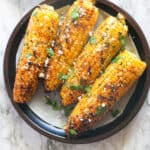 5. Bacon-Wrapped Jalapeno Poppers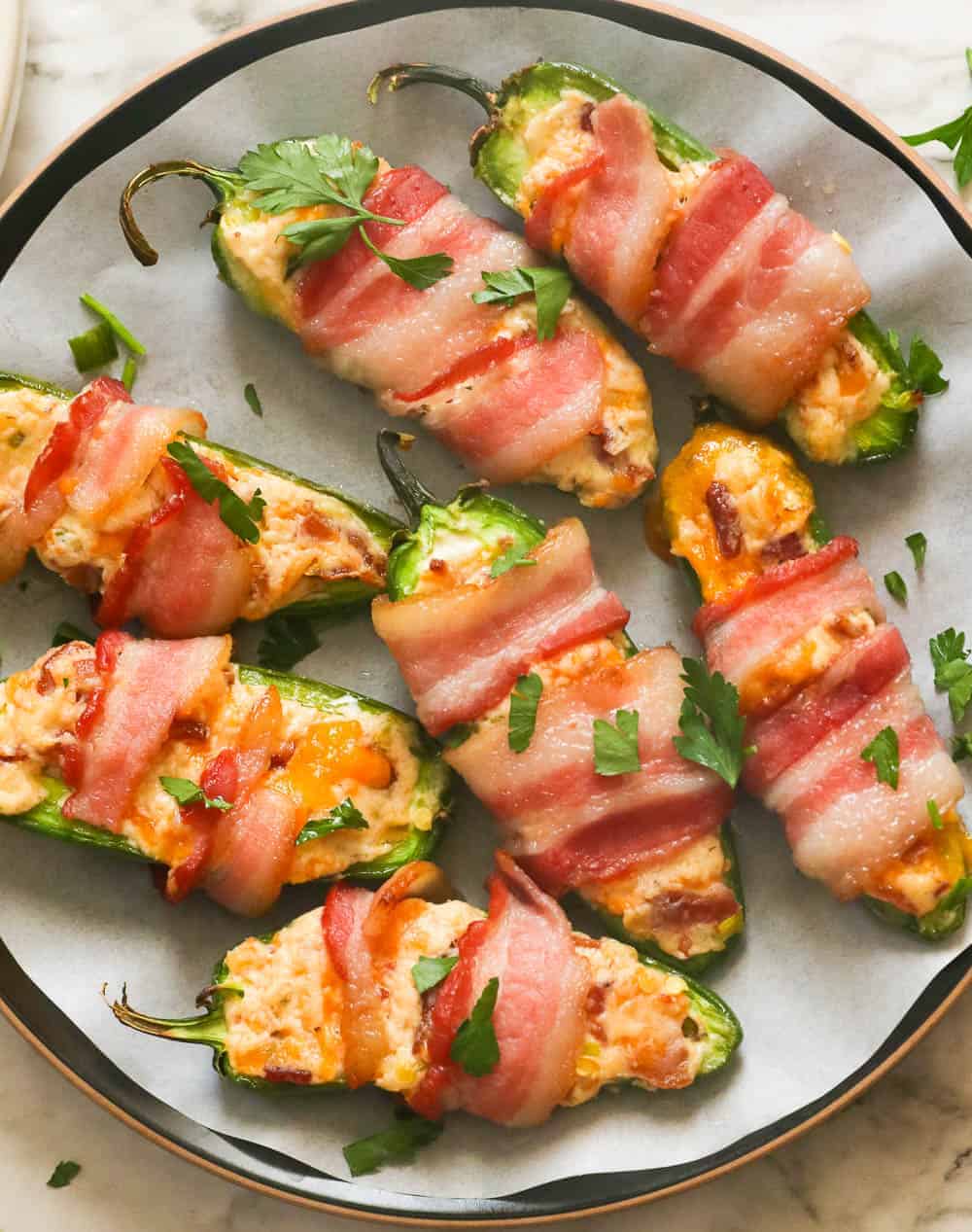 Spice up your picnic spread with these smoky, spicy, and cheesy jalapeno poppers gloriously wrapped in bacon strips. Aaah! So yummy for bacon and spicy food lovers. Although they are already enjoyable on their own, you'll love them even more with Beer Cheese Dip or Remoulade Sauce. 👍
Bacon-Wrapped Jalapeno Poppers
Bacon-Wrapped Jalapeno Poppers are the most thrilling one-biters for cookouts, game days, or just snacking by the pool.
Makes 10-12 poppers
Check out this recipe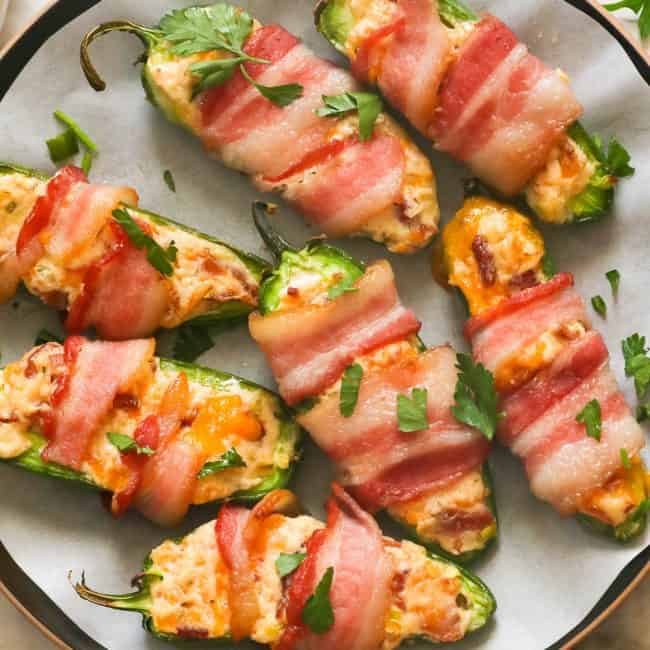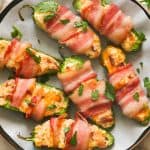 Picnic Lunch Ideas
6. Mac and Cheese Bites

These yummy mac and cheese bites are the real shiznit! Who needs plates and utensils when you can just eat them with your fingers, mess-free! Pretty cool, huh?! Not only are they easy to make, but they are also easy to pack, making them the perfect picnic food with style. 👌
Mac and Cheese Bites
Experience snacking with style with these crispy Mac and Cheese Bites filled with creamy and cheesy goodness inside. Made with trio cheese combo – Mozzarella, Sharp Cheddar, and Jack Cheese; and even more delectable with the added kick of heat from Creole Seasoning and cayenne. Certainly, a great make-ahead snack perfect for weekend game day and potluck.
Check out this recipe
7. Chicken Salad Sandwich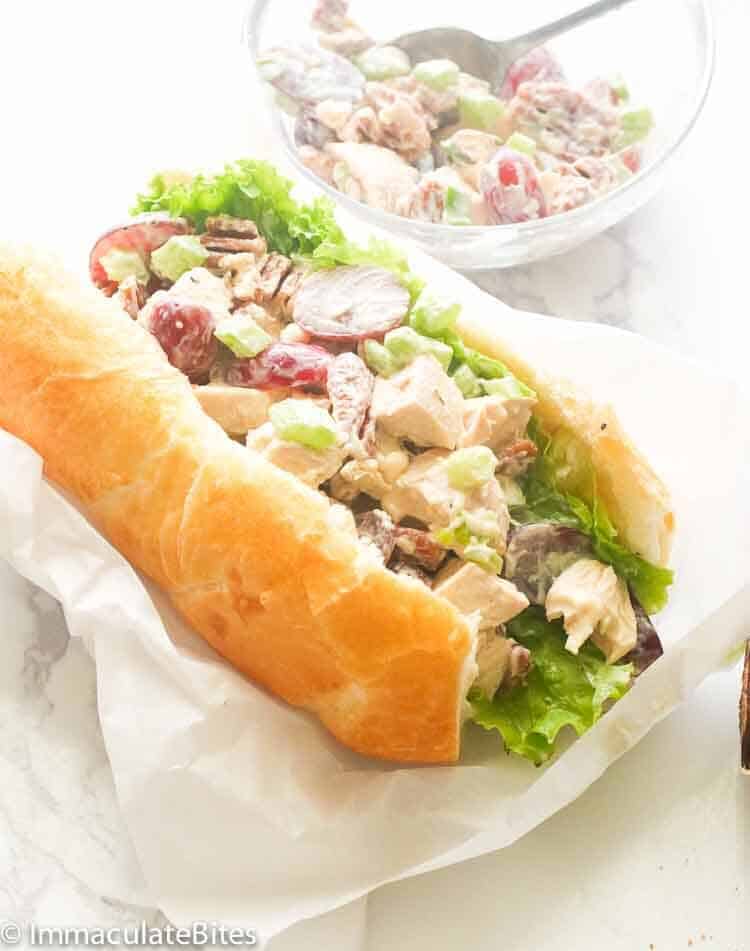 I have total respect for whoever invented this sandwich and salad combo. You get both of the amazing snacks combined into one meal and made into nourishing handheld snacks you can bring and eat anywhere. It's also fuss-free and highly nutritious! Add more cheese, and you're in for a splendid treat! 😍
Chicken Salad Sandwich
Chicken Salad Sandwich – a delicious and quick meal made with chicken, sliced sweet grapes, crunchy pecans and celery in a creamy, vibrant mayo-based dressing. Great for lunch or summer picnics and tailgates.
Check out this recipe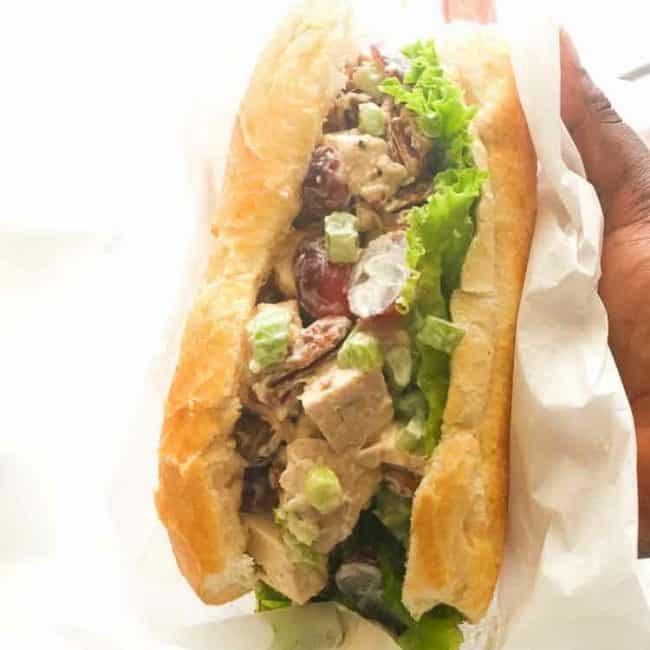 8. Buffalo Chicken Wings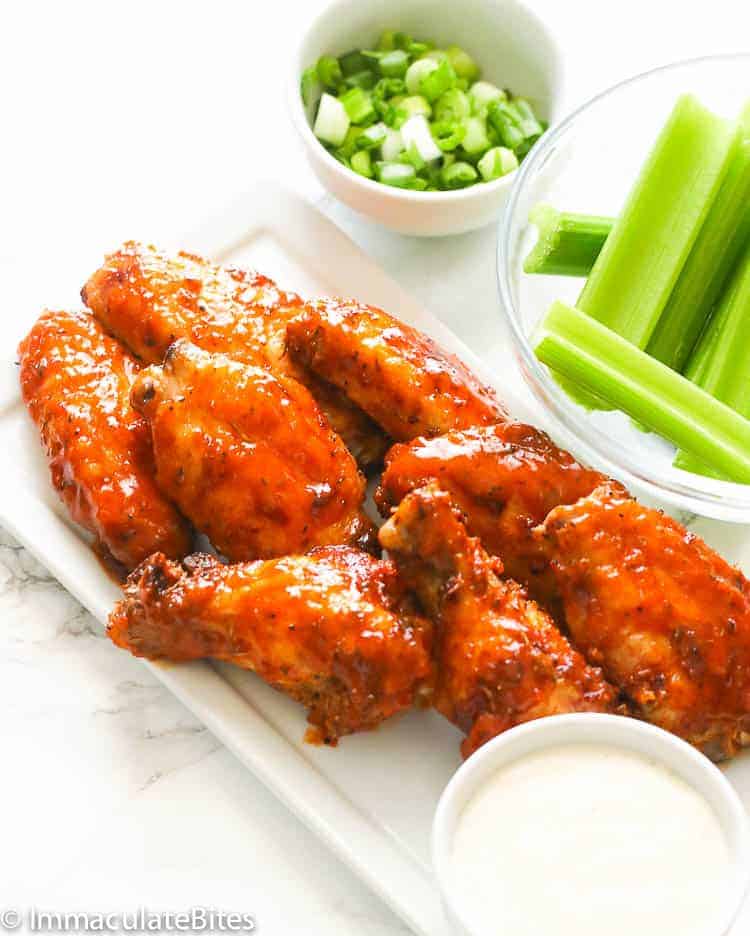 Now tell me, how can you resist these highly seasoned and spicy buffalo chicken wings? They are super tender, juicy, and oh so flavorful! And they're guilt-free, too, because they are baked. Oh yes! And I don't mind getting my hands messy with these luscious wings. Yum!
Buffalo Chicken Wings
Enjoy these crispy, tender Buffalo chicken wings tossed in a classic spicy sauce with butter, Creole Seasoning, and Frank's hot sauce. And they're baked! Makes 20-25 Buffalo Chicken Wings.
Check out this recipe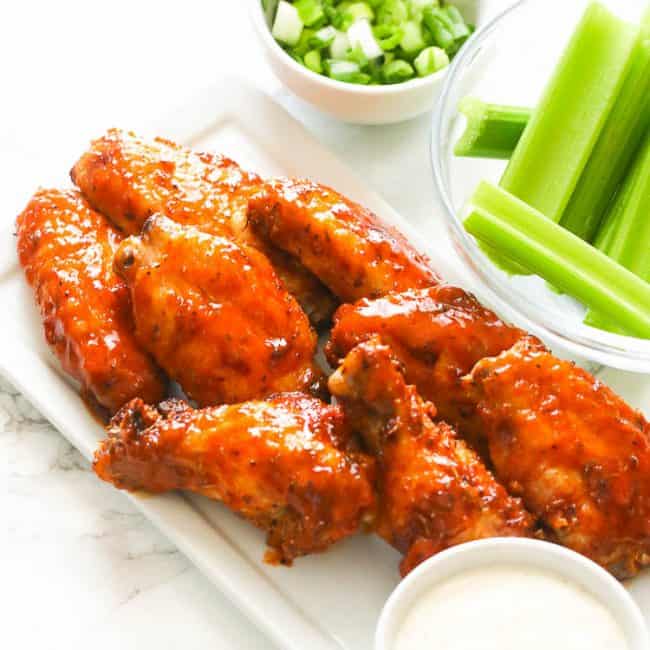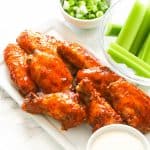 9. Beer Can Chicken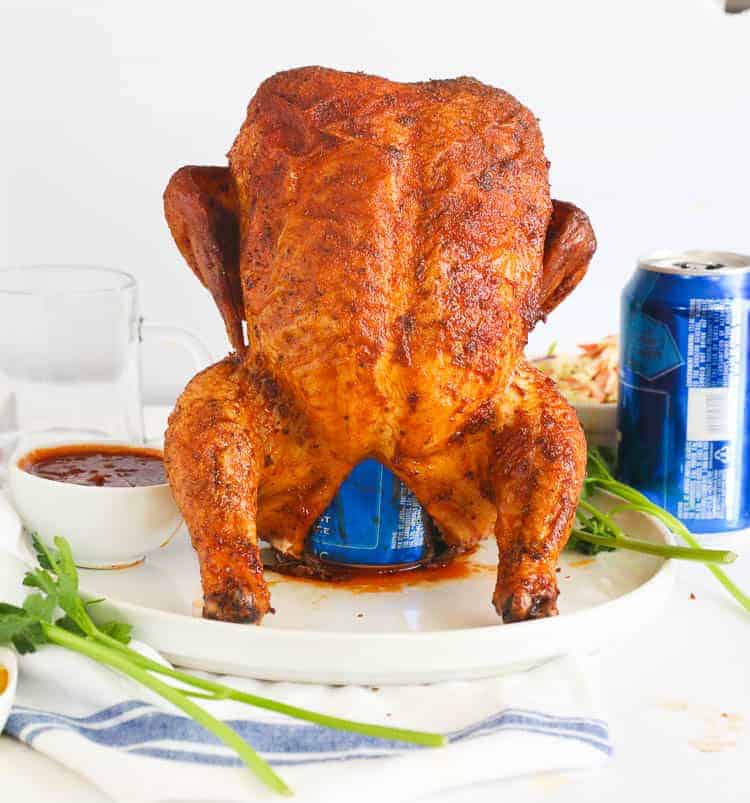 You'll be the instant favorite party host when you serve this roasted chicken to your guests. The secret? It is none other than beer. Ah-huh! The steam from the beer surrounds the chicken from the inside and out, so the meat is more flavorful. Oh yes!
Beer Can Chicken
An incredible summer chicken roasted/grilled to perfection on a can of beer with a smokey delicious dry rub for a more tender and flavorful dish. Requires little to no work at all.
Check out this recipe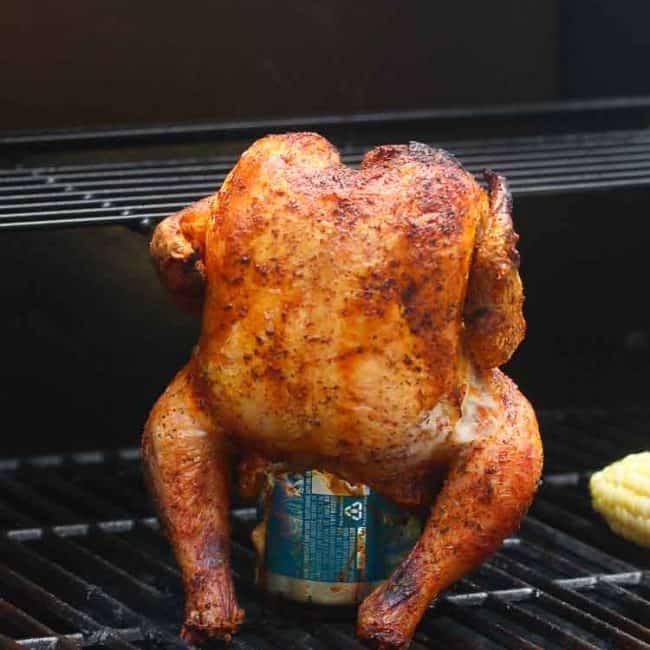 10. Ham and Cheese Sliders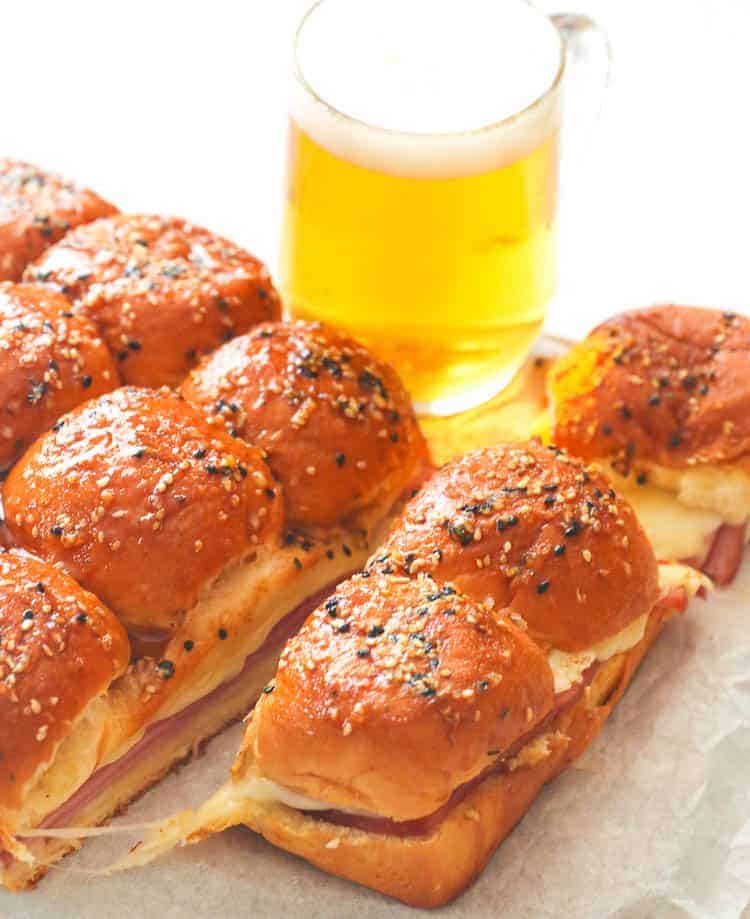 Level up the simple ham and cheese sandwich with luscious saucy toppings featuring sweet and savory flavors. Sounds fancy? You bet! And very tasty, too, because they are bursting with fantastic flavors from honey, butter, mustard, and Worcestershire sauce. They're also super affordable! 😉
Ham and Cheese Sliders
Nothing says "comfort food" better than HAM and CHEESE SLIDERS easily prepared for any special occasion. A sweet blend of meaty and chunky ham with generous slices of cheeses sandwiched between perfectly fluffy buns. Best served as an appetizer or a simple snack using your leftover holiday ham!
Check out this recipe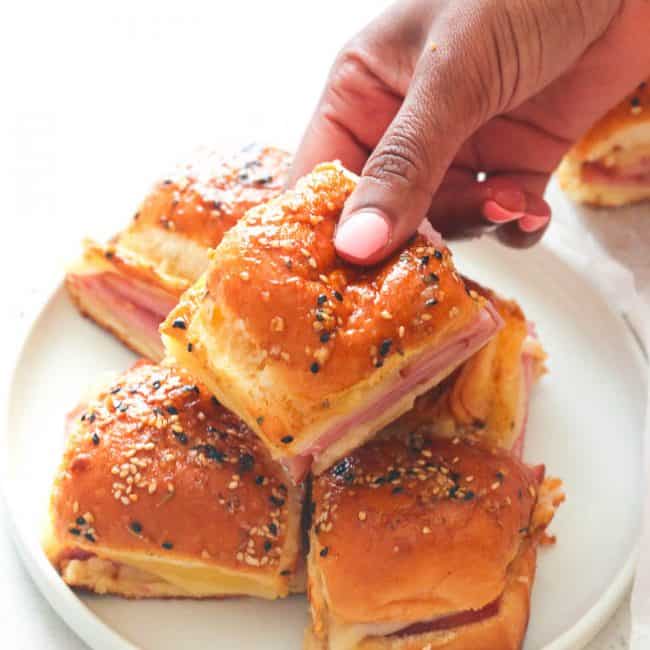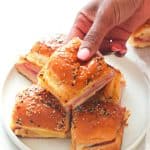 11. Grilled Shrimp Kabobs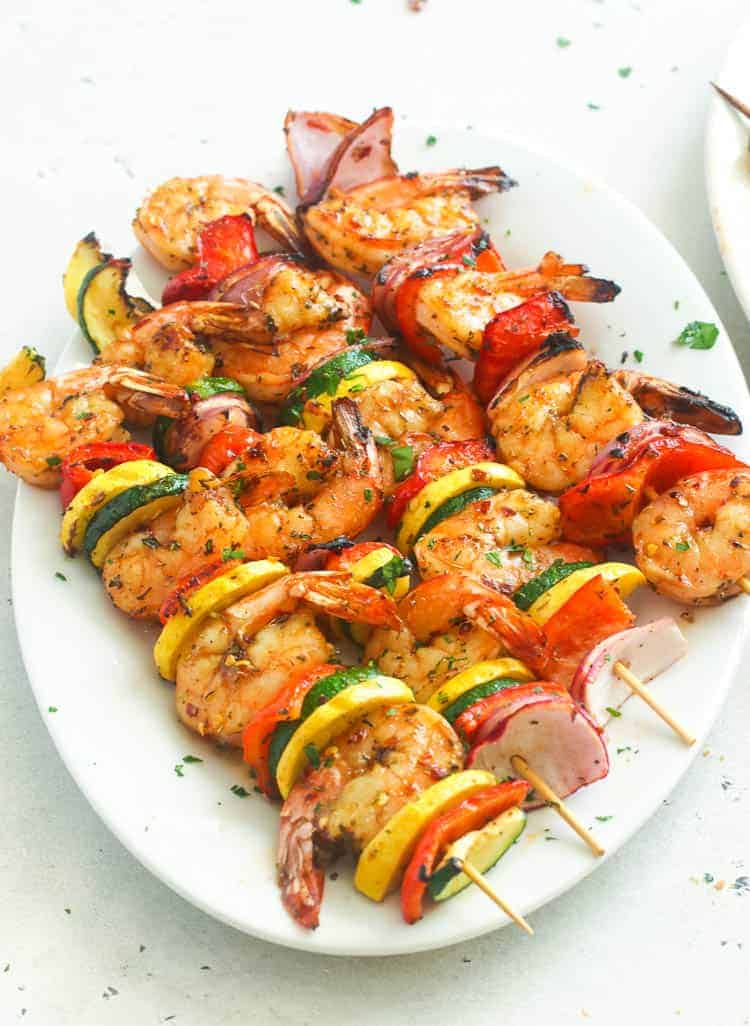 Experience your Labor Day picnic with style with these colorful and vibrant shrimp kabobs. The flavorful shrimp and veggies generously coated with the citrusy and spice-infused marinade will captivate you. Not only perfect for picnics but also make a great dinner perfect for busy weeknights. ❤️
Grilled Shrimp Kabobs
These GRILLED SHRIMP KABOBS are juicy shrimp marinated in cumin, Italian seasoning, lemon, garlic, pepper flakes, and fresh herbs then threaded along with vibrant flavored veggies for one explosive yet quick and easy, busy weeknight meal. Quick dinner that can be easily customized!
Check out this recipe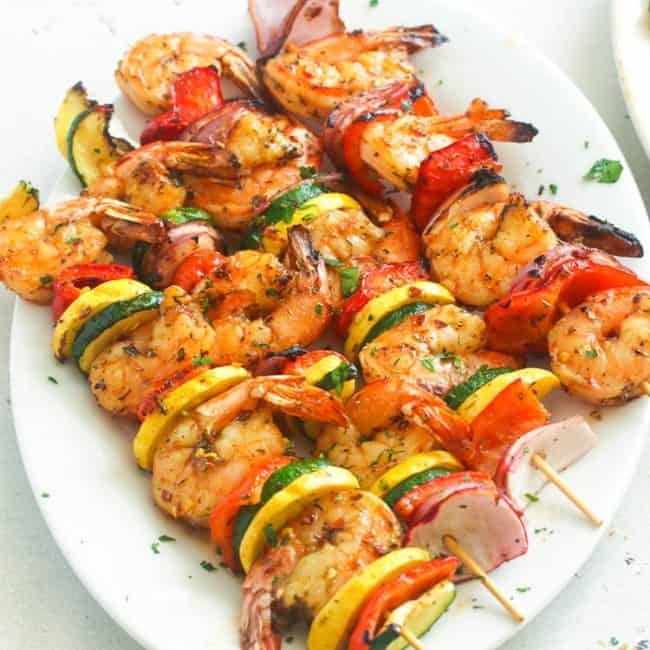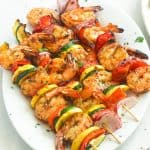 Dessert and Drink Picnic Food Ideas
12. Blueberry Lemon Cake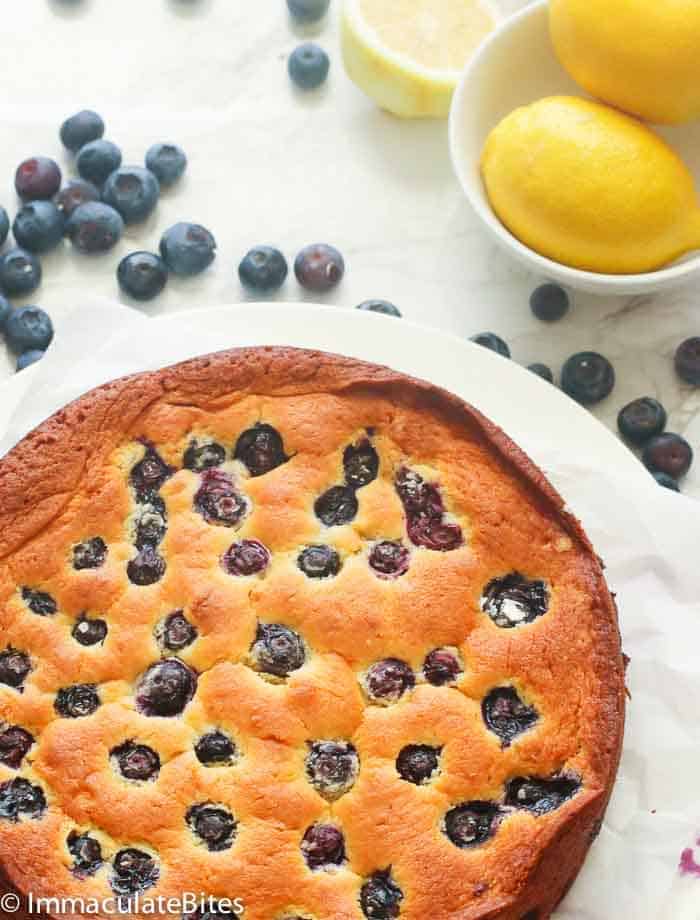 Complete your picnic escapade with this sweet and citrusy cake. It has the perfect combination of sweet and tangy flavors that screams nothing but happiness with every slice. Truly refreshing and comforting, so perfect for all seasons. And no need to frost it! 👌
Blueberry Lemon Cake
Blueberry Lemon Cake – super easy, moist and fluffy cake loaded with fresh blueberries and a kissed of bright lemon flavors. Not too sweet and not too tangy. Perfectly satisfying on its own without any frosting!
Check out this recipe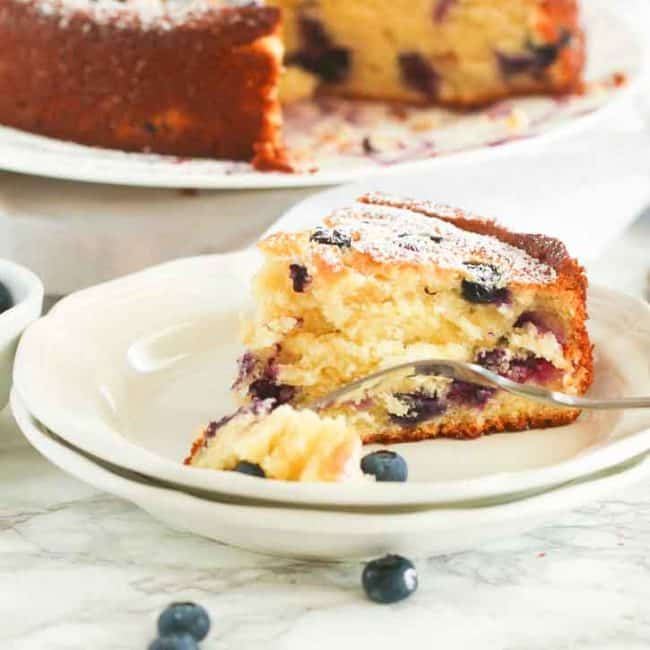 13. Apple Pie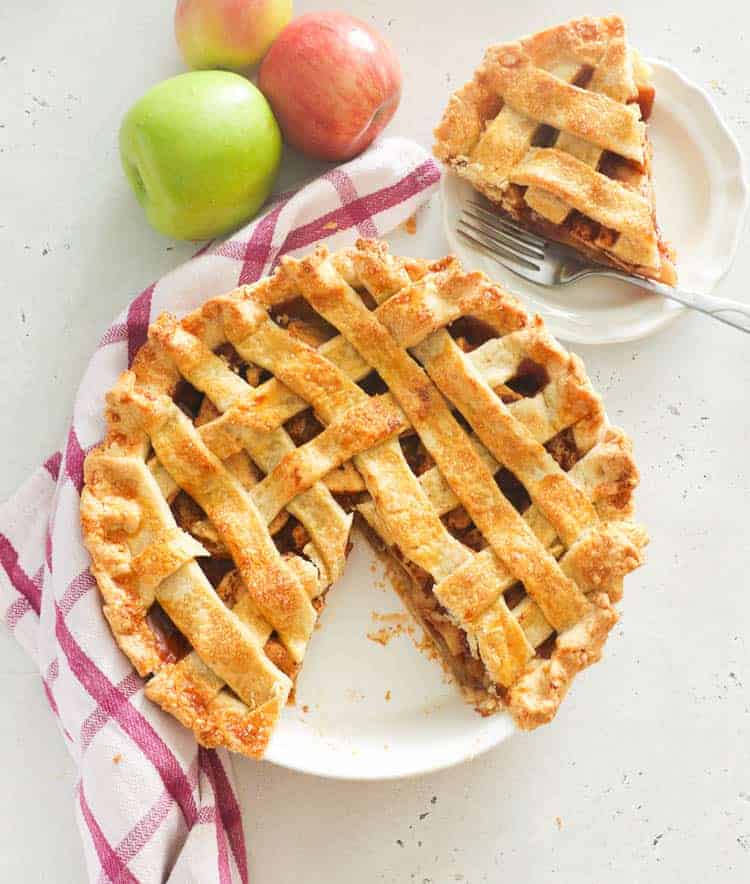 This apple pie oozes with warm and cozy luscious filling inside a buttery and flaky homemade crust. It's so soul-satisfyingly delicious with its comforting flavors from cinnamon, nutmeg, ginger, and allspice. Or you can also try the handheld version, Apple Turnover, for a mess-free snacking experience.
Apple Pie
Made with lightly spiced apple filling, this APPLE PIE made with the best buttery-flaky homemade pie crust is a must-have on any family occasion! Use a mix of different kinds of apples to make the best homemade pie! 
Check out this recipe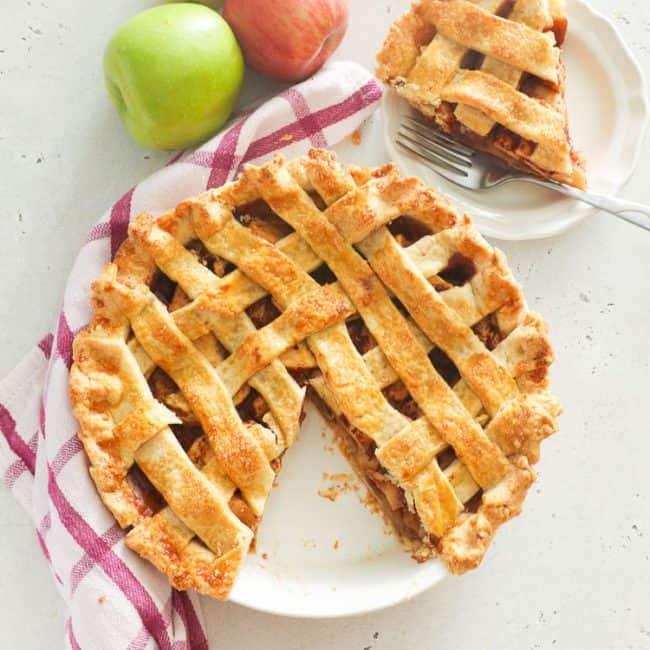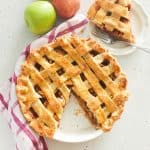 14. Jungle Juice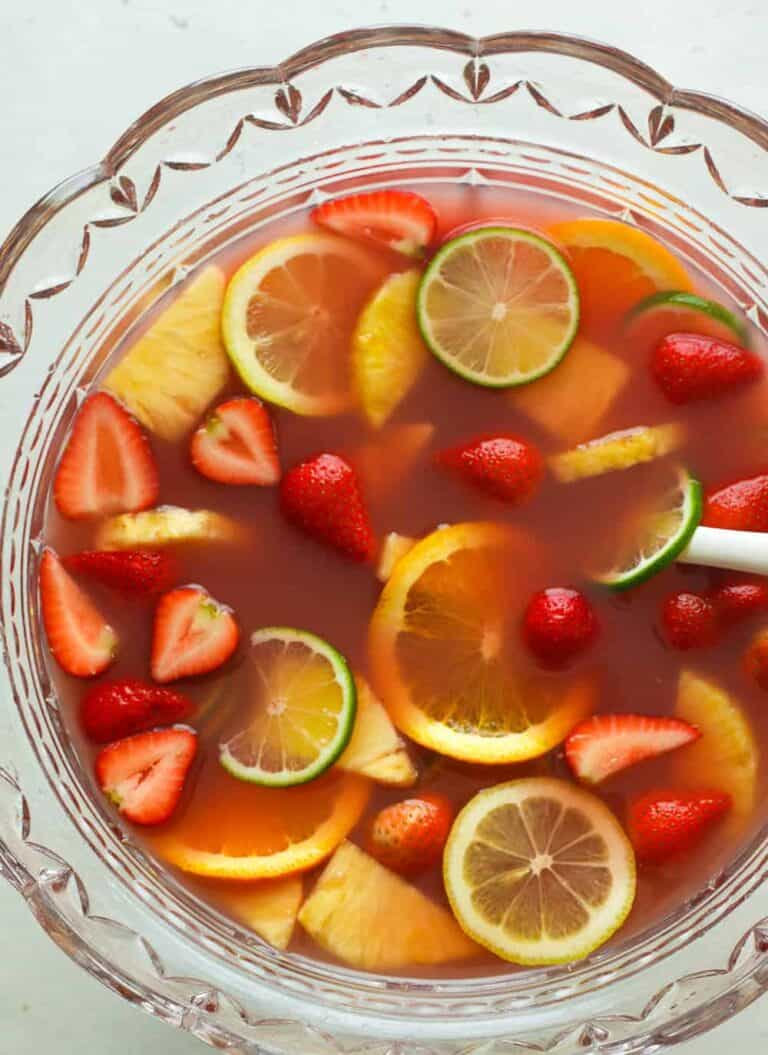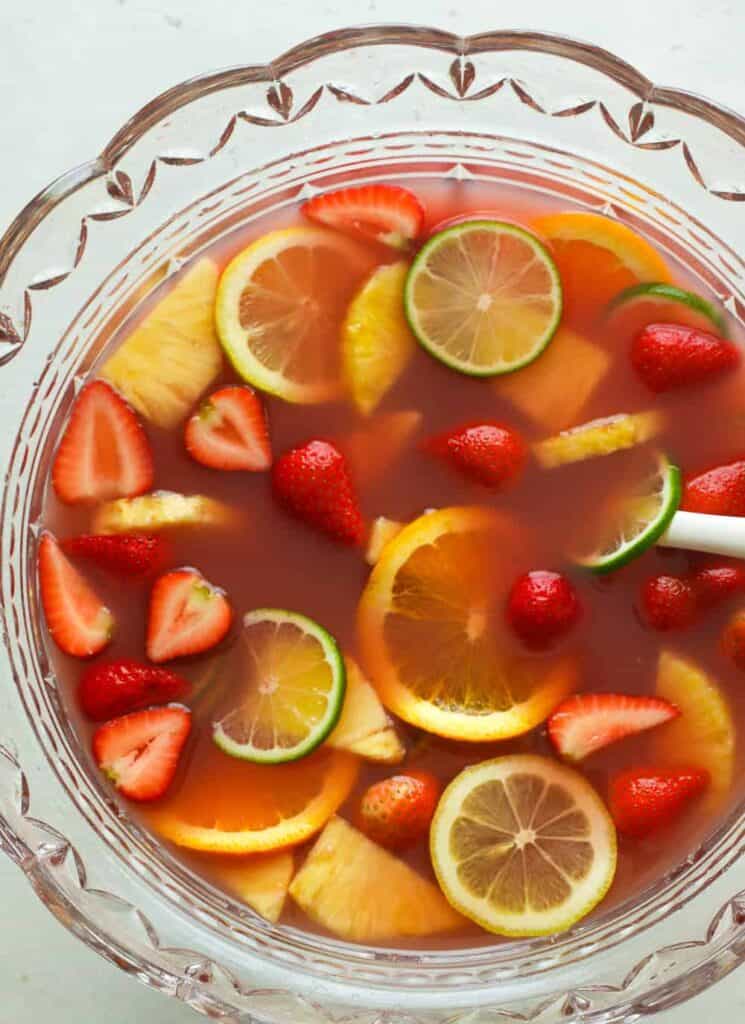 Kick up the party with this fruity cocktail drink meant for a big crowd. It has the right amount of sweetness and tartness to excite your tastebuds. Serve it with coconut shrimp or cucumber sandwiches at your next picnic for extra fun-filled happenings.
Jungle Juice
Super easy Jungle Juice is a great way to take care of drinks at a big party. Not only is it easy, but it's also a cheap cocktail. Whether it's for the neighborhood cookout, Labor Day celebration, or a Super Bowl party, this delicious drink with chunks of fruit floating in rum, vodka, triple sec, real fruit juice, and soda is a winner.
Check out this recipe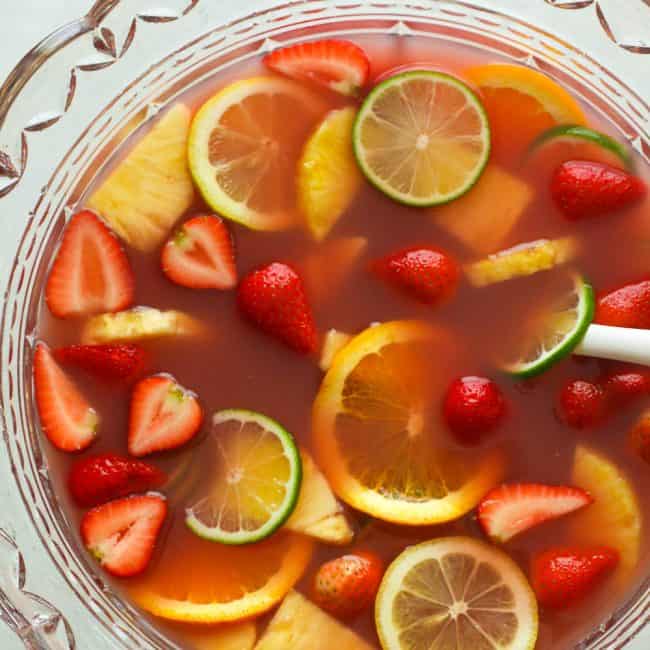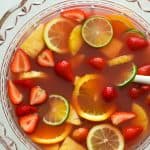 15. Lemonade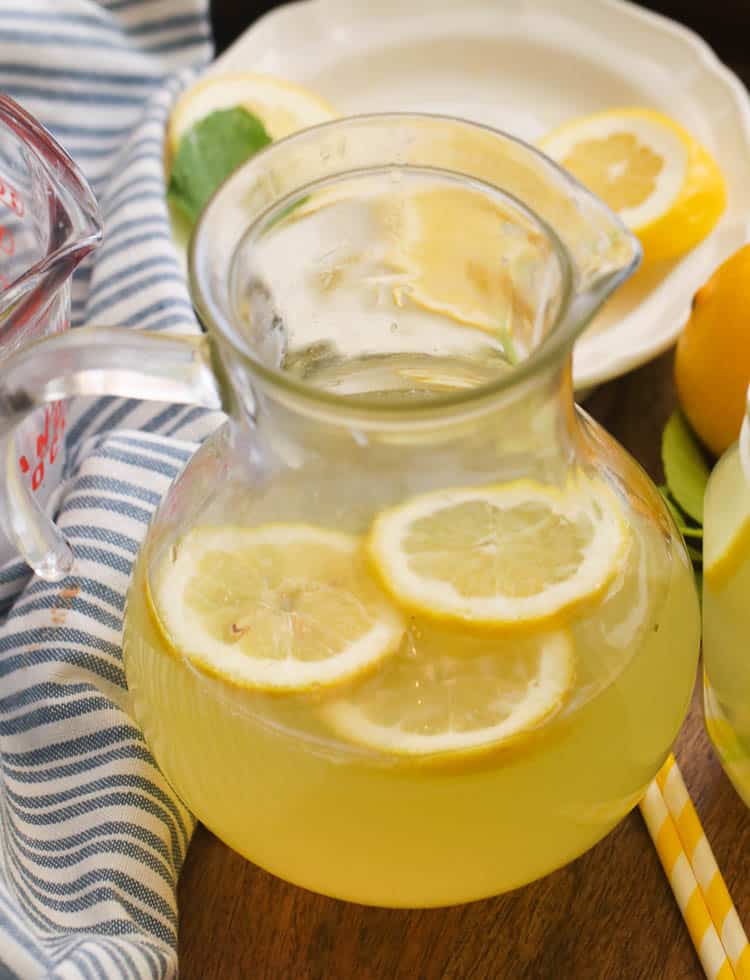 Let's keep it simple with this healthy refreshing drink made with freshly squeezed lemons—easy peasy with only three ingredients and ready in less than 15 minutes. Indeed, the perfect thirst-quencher to cool you down. A Jamaican lemonade is also refreshing.
How to Make Lemonade
Skip store-bought lemonade and master the skill of making refreshing lemonade at home. Learn the old-fashioned way PLUS two other thirst-quenching lemonade variations to kick off your summer escapades. You're just one squeeze away from this natural refreshing drink!
Check out this recipe
Conclusion
Time spent with your loved ones is precious, so munching on these delightful picnic foods while enjoying their company is a bonus. For more picnic food suggestions, you can also check out 30 Best Picnic Food Ideas and 15 Cold Picnic Recipes. Enjoy! 😉

Credit: Source link