Easy Pumpkin Recipes – It's never too early for delicious pumpkin madness. Luckily, we can enjoy them as early as July. So, here's a collection of delectable pumpkin recipes, from luscious soup starters to phenomenal desserts and everything in between. These super cozy dishes offer comfort for the soul any time of the day.
Pumpkins are naturally sweet, nutty, and creamy, making them a versatile ingredient. Whether you use them for soups and stews or bread and desserts, these easy pumpkin recipes are guaranteed to give you fantastic dishes perfect for the whole family. So, why wait for autumn when you can enjoy them now? Oh yes!
FAQs
What is the best way to eat pumpkins?
This versatile vegetable makes great soups, stews, and baked goodies like pie, cake, bread, and cookies. But you can enjoy them boiled, roasted, and baked as a snack or side dish.
How do you know when a pumpkin is ripe?
Knock gently on the pumpkin. If it sounds hollow, it's ripe and ready. Another indication is the color of the skin. It should be orange with little to no visible green markings, and the stem should be hard and dry.
How to store pumpkins?
Unpeeled and uncut pumpkins with the stalk still intact can last up to 12 weeks if stored in a cool and dry place. On the other hand, peeled and cut pumpkins will keep in the fridge for three days and eight months in the freezer.
Easy Pumpkin Recipe Rundown
1. Pumpkin Spice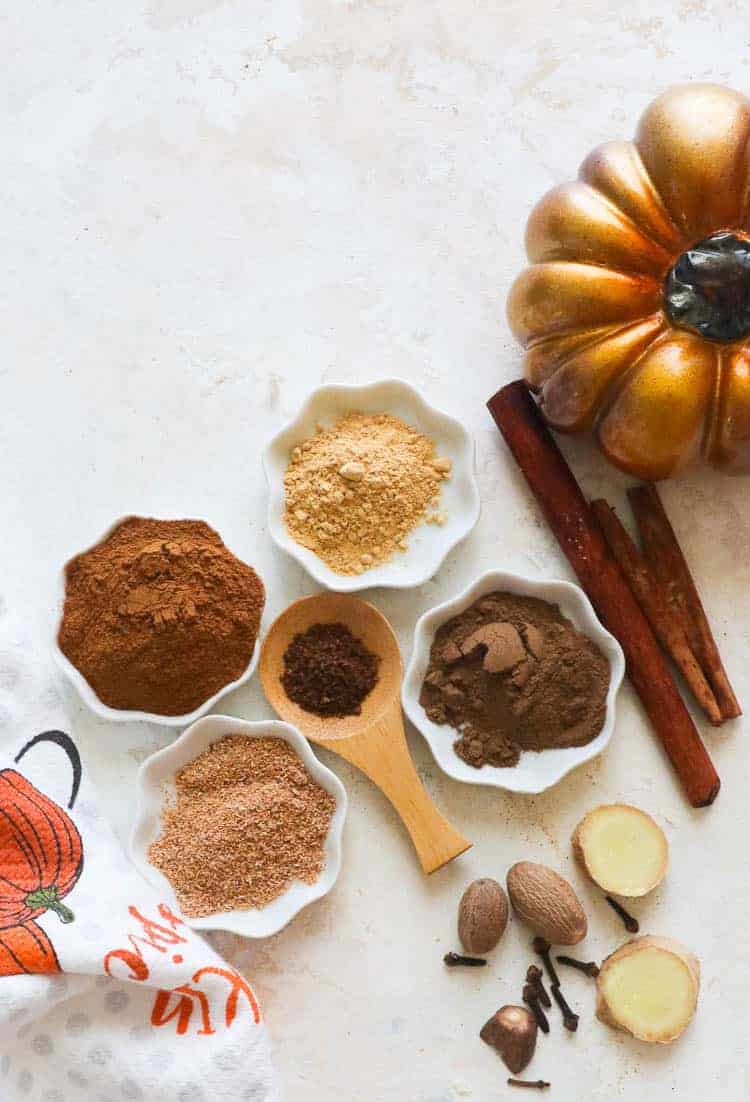 Elevate every pumpkin baking recipe with our very own pumpkin spice made from scratch. This spice blend will surely give your baked goodies, such as cookies and cake, warm and comforting flavors from cinnamon, nutmeg, ginger, allspice, and cloves. 😉
Pumpkin Spice
PUMPKIN SPICE – a tasty blend of earthy flavors perfect for all your fall recipes or autumn festivities. A mix made with inexpensive ingredients you can easily find in your local farmer's market. Enjoy the season with mild sweetness and a kick of deliciousness on any of your homemade dishes.
Check out this recipe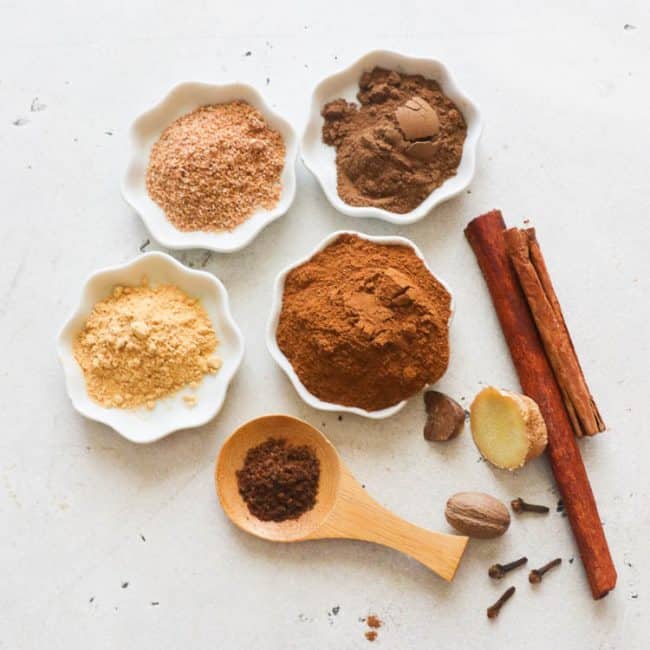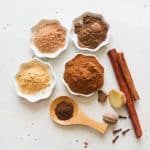 Pumpkin Soup Recipes
2. Jamaican Chicken and Pumpkin Soup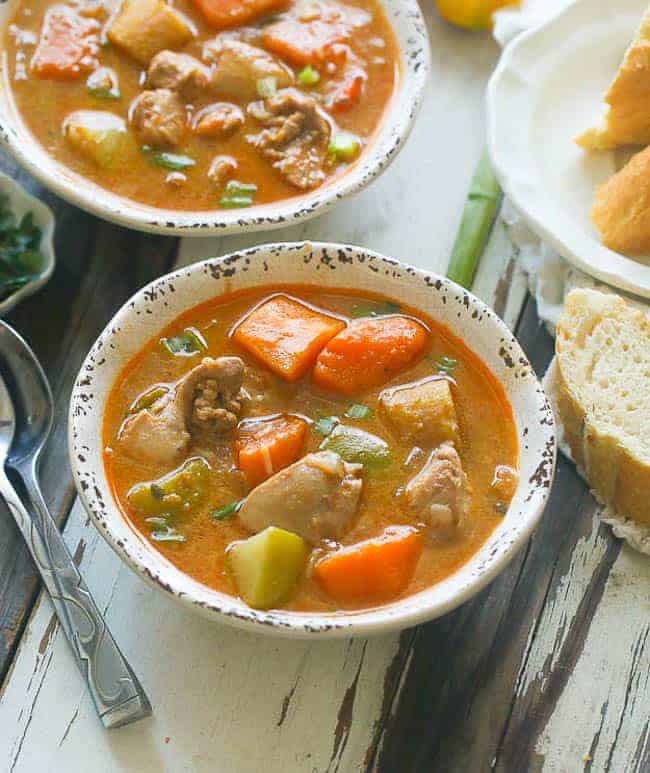 Enjoy a hearty soup with nutrient-packed deliciousness from chicken, chayote, plantain, and pumpkin (or butternut squash). Spicy or not, you'll surely slurp it with delight. Serve it with cornbread to help you wipe your bowl clean. 😉
Jamaican Chicken and pumpkin soup
An excellent fall recipe — it encompasses that autumn feel and crosses those elements with flavors from the islands. The combination is a mouthwatering fusion worthy of being repeated again and again.
Check out this recipe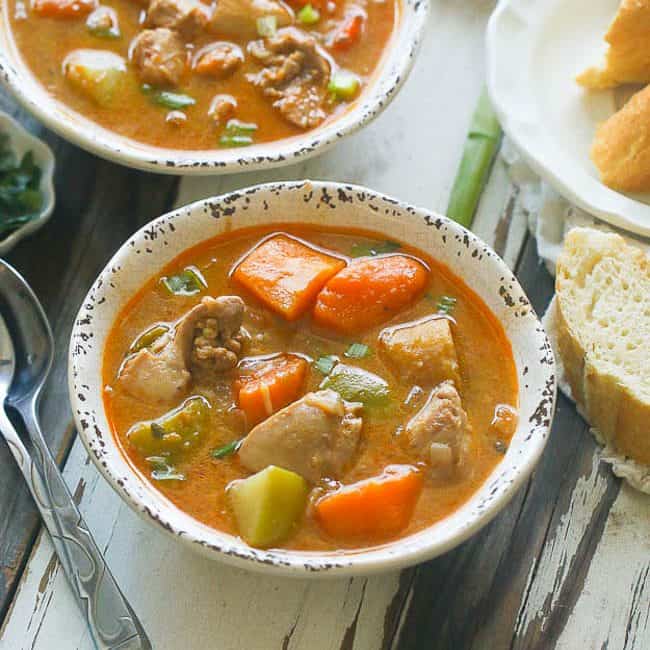 3. Pumpkin Leaves (Ugu) Soup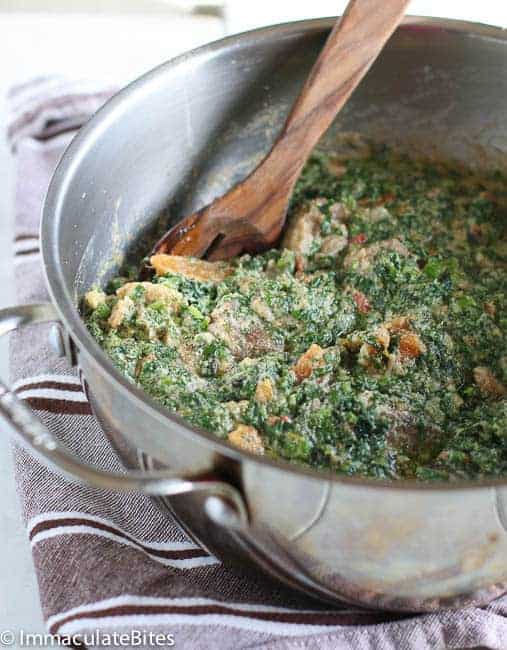 Did you know you can eat the pumpkin leaves, too? Well, let this savory and smoky Ugu Soup convince you. The ground peanuts give this soup a whole new level of tastiness. You can pair it with fufu, boiled dumplings, or fried plantains to complete your fantastic Caribbean meal.
Pumpkin Leaves (Ugu) Soup
Pumpkin Leaves (Ugu) Soup – hearty, healthy soup with smoked meat that taste so sensational. Best paired with fufu, plantains or with rice.
Check out this recipe
Easy Pumpkin Bread Recipes
4. Pumpkin Bread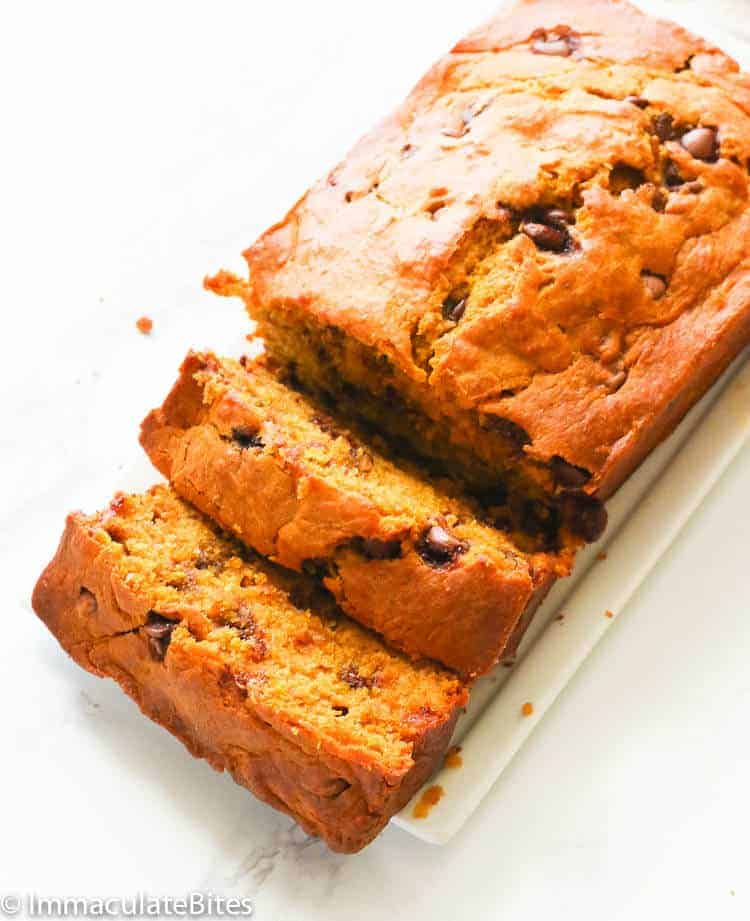 Believe it or not, our pumpkin bread here is a worthy opponent to our classic favorite banana bread. You'll love everything about this snack or dessert, especially its moist and soft crumb infused with cinnamon, nutmeg, and allspice trio. Oh yes!
Pumpkin Bread
Pumpkin Bread – incredibly moist pumpkin bread loaded with warm and sweet flavors from cinnamon, nutmeg and all spice and a touch of orange zest and chocolate chips to grace in every bite. Makes two loaves of fall goodness!
Check out this recipe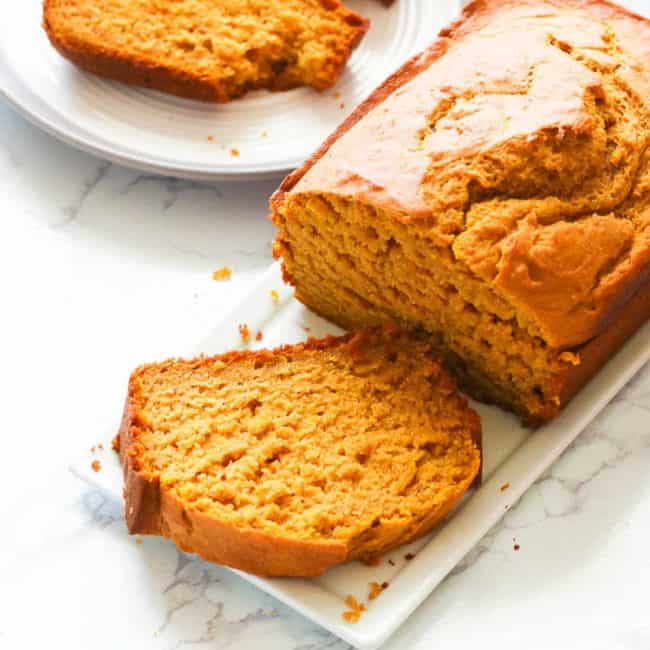 5. Pumpkin Banana Bread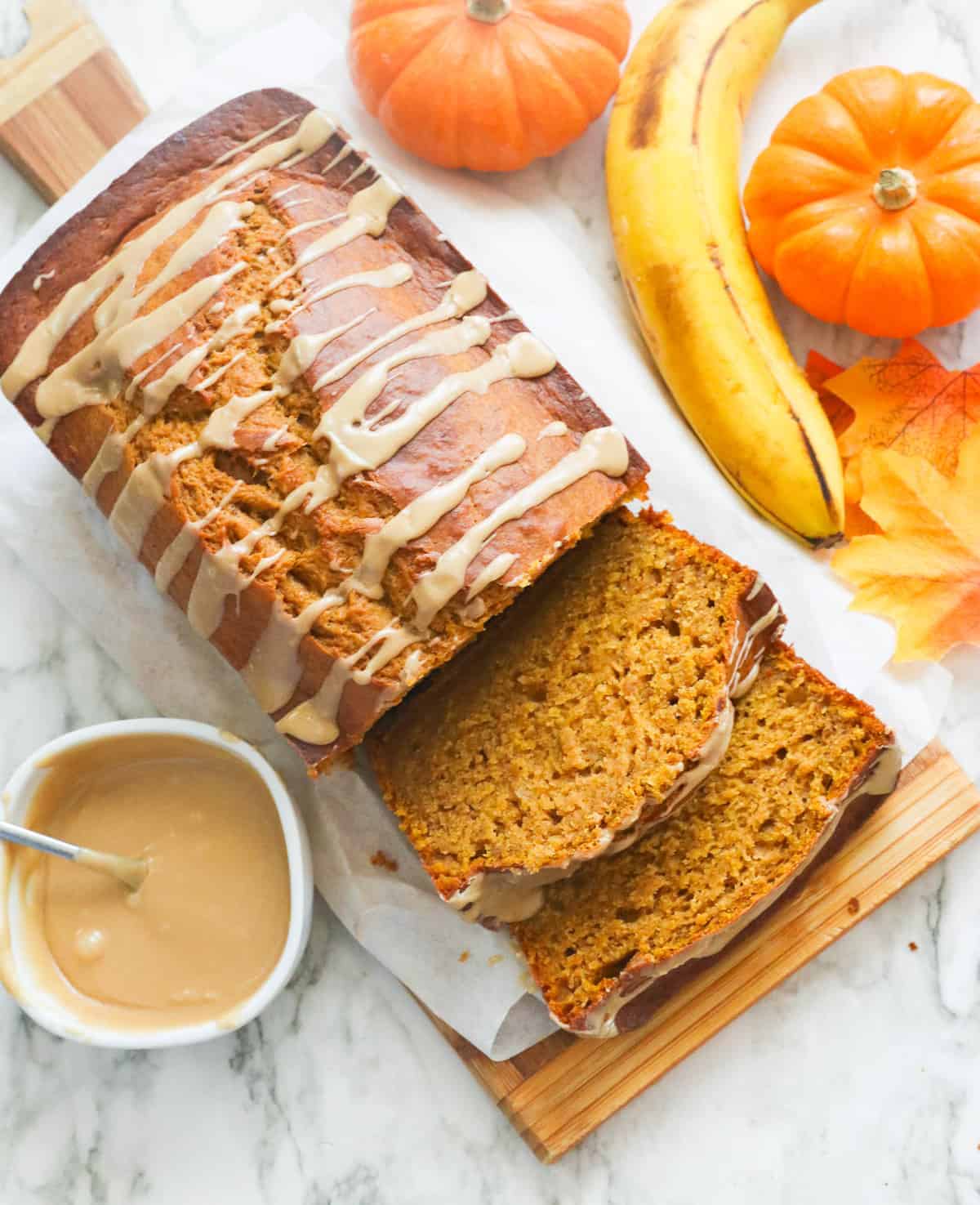 Combining two of my favorite fruits, pumpkin and bananas, is a dream come true in this yummy quick bread recipe. (And yes, pumpkin is actually a fruit, at least from a botanist's perspective. 😁) Their nutty and sweet flavor combination is like a beautiful melody in your mouth.
Pumpkin Banana Bread
Experience the best of both worlds in this delightful ensemble of pumpkin and bananas together in one amazing baked treat. So easy to make yet super comforting and brimming with warm and cozy holiday flavors and a touch of orange. Extremely soft, moist, and rich banana bread is sure to bring pure happiness with every bite.
Check out this recipe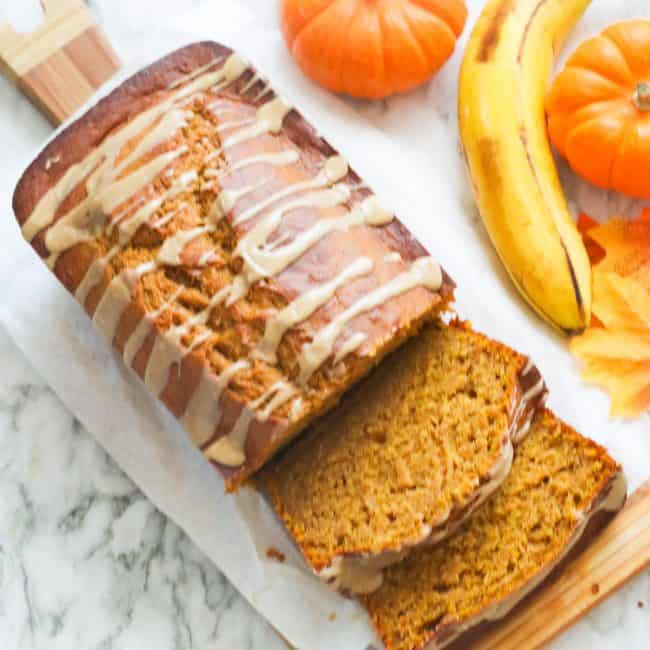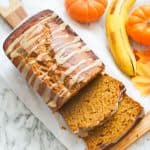 6. Fluffy Pumpkin Pancakes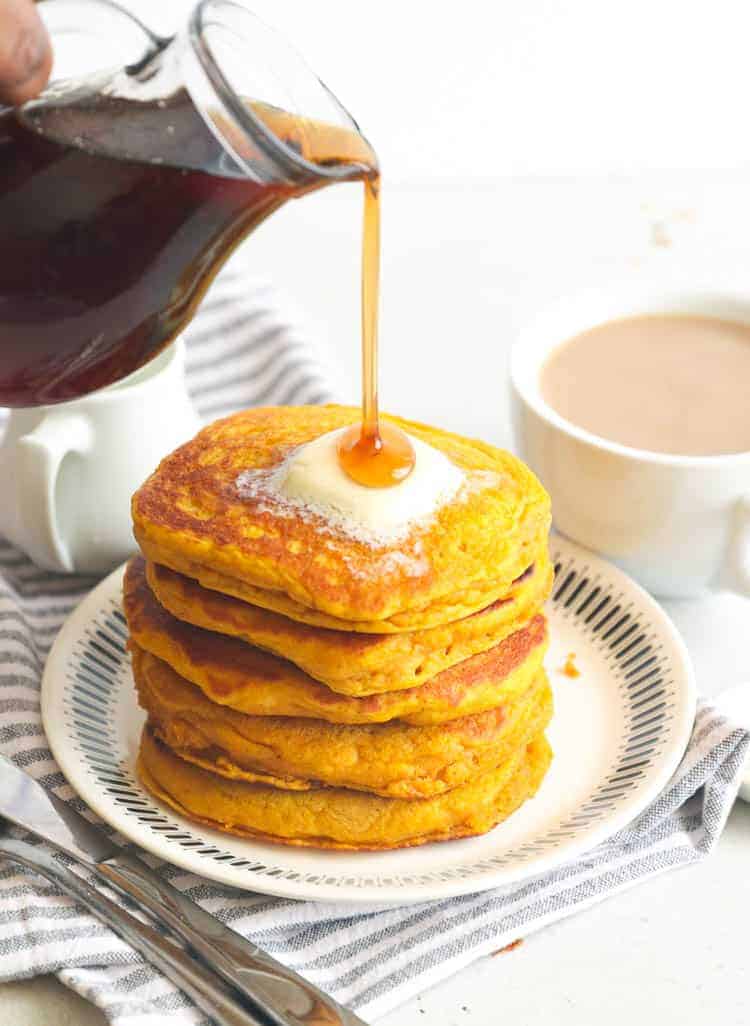 Kickstart your day with a healthier version of our ultimate breakfast favorite, pancakes. Enjoy them with the same delicious taste only made better with pumpkin. Indeed, one of the best pumpkin puree recipes to try this summer and fall. Yum!
Fluffy Pumpkin Pancakes
Start your morning with these PUMPKIN PANCAKES – a breakfast packed with flavors of pumpkin and butter, all perfect for fall! Fast and so easy to make with simple ingredients, that your family will surely love. 
Check out this recipe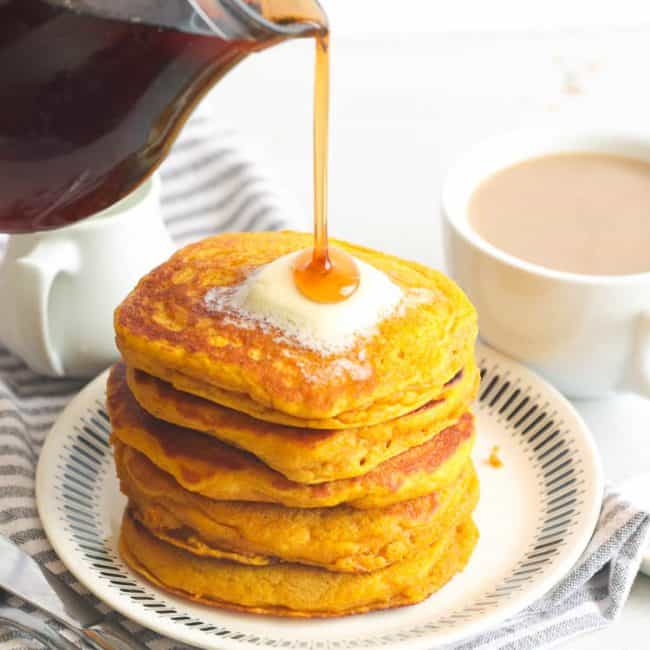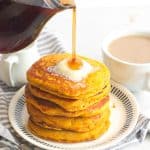 Pumpkin Dessert Recipes
7. Pumpkin Cheesecake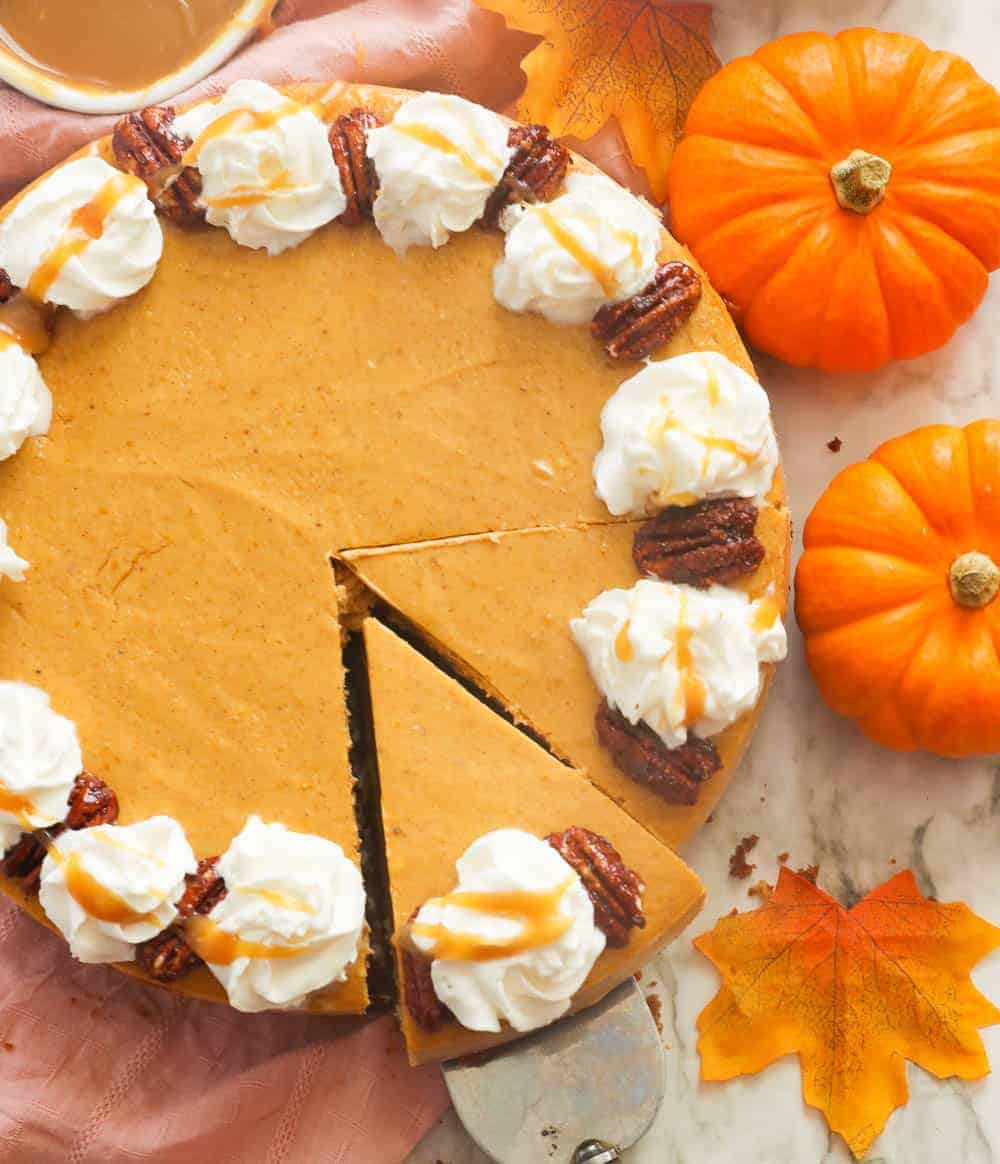 Feel the holiday vibes as early as summer with our simple yet elegant-looking pumpkin cheesecake. It's simply phenomenal because it has enough sweetness to tickle your tastebuds and melt-in-your-mouth goodness with every spoonful of delight. Just wow!
Pumpkin Cheesecake
This Pumpkin Cheesecake is the perfect dessert to fill your home with a captivating aroma and gear your family up for the holidays! It is a pure baked deliciousness packed with fall colors, flavors, and textures. It is a super simple recipe where you need a few kitchen tools to get the job done!
Check out this recipe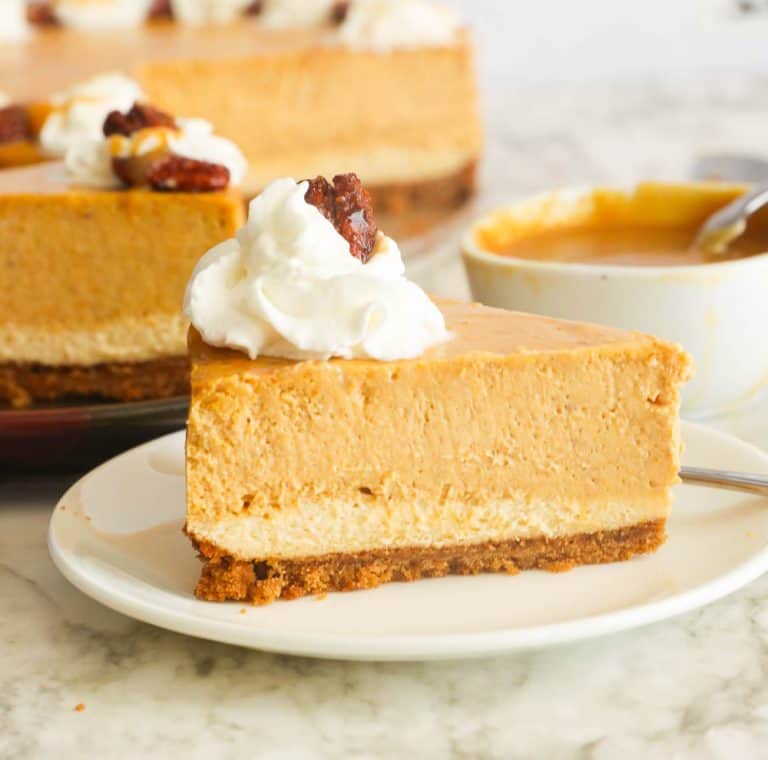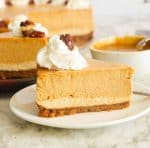 8. Pumpkin Pie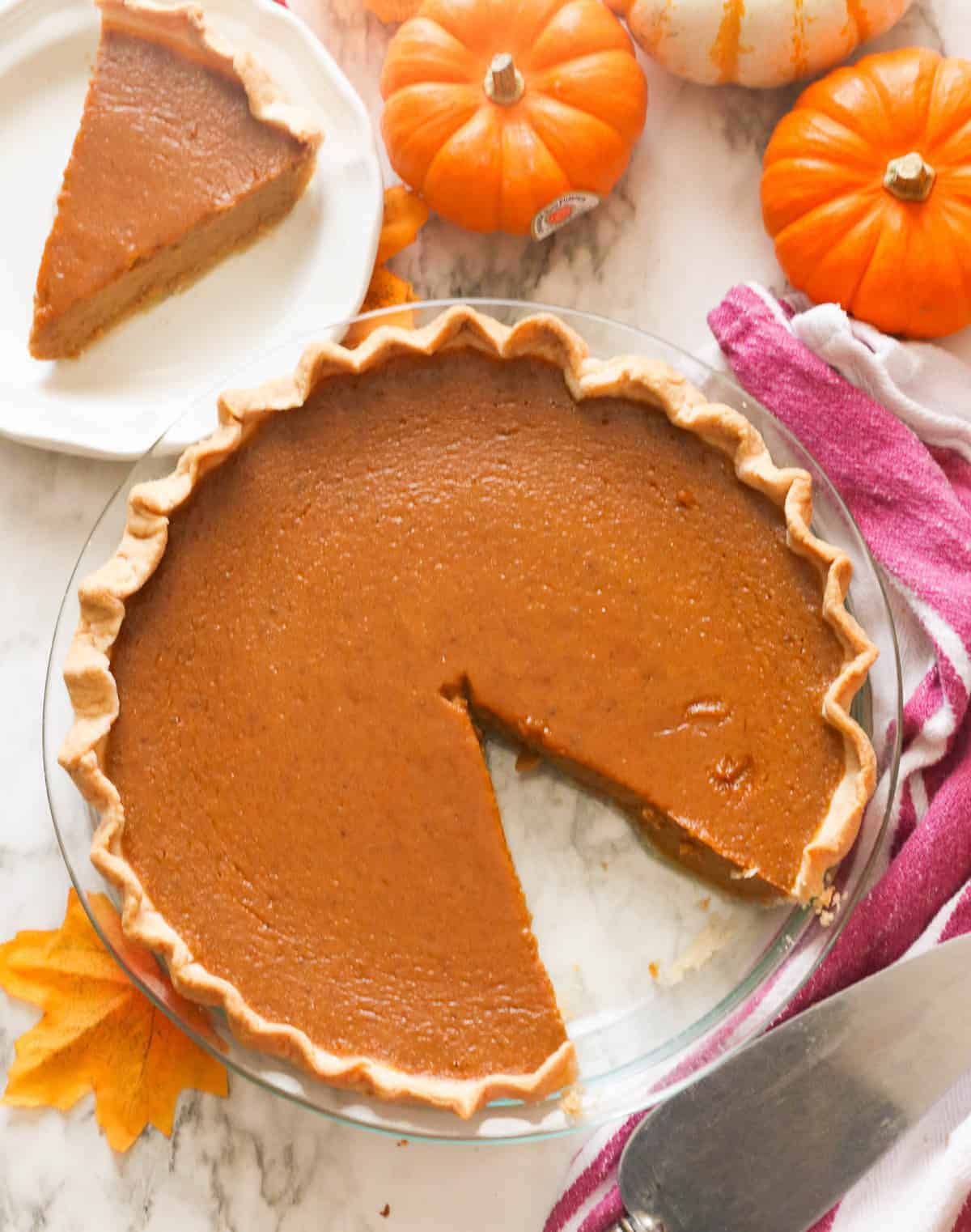 This healthy pumpkin pie recipe will surely remind you of home with its warm and comforting goodness from cinnamon, ginger, and nutmeg. Although it's made with canned pumpkin puree, rest assured that it'll still knock your socks off. 👍
Pumpkin Pie
Pumpkin Pie is a rich and creamy dessert that celebrates fall in style. It's made even more delicious with a homemade pie crust and topped with whipped cream. No fall or winter holiday is complete without this traditional food for the soul.
Check out this recipe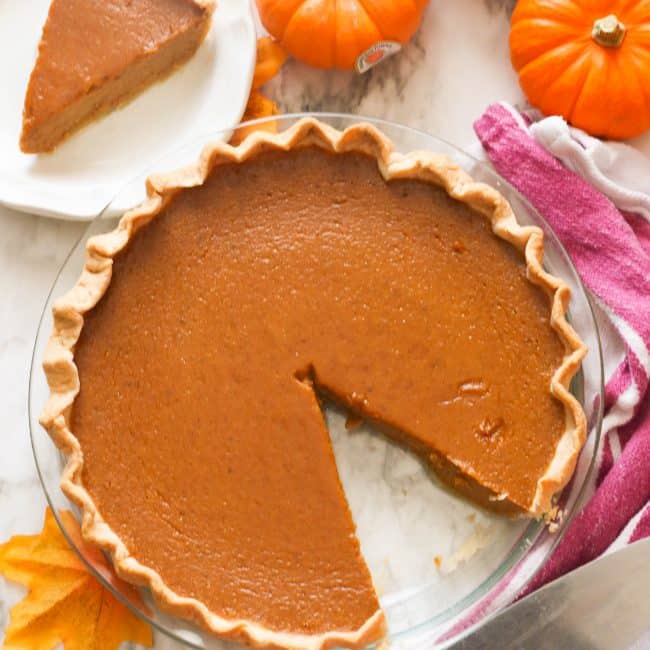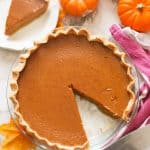 9. Pumpkin Cake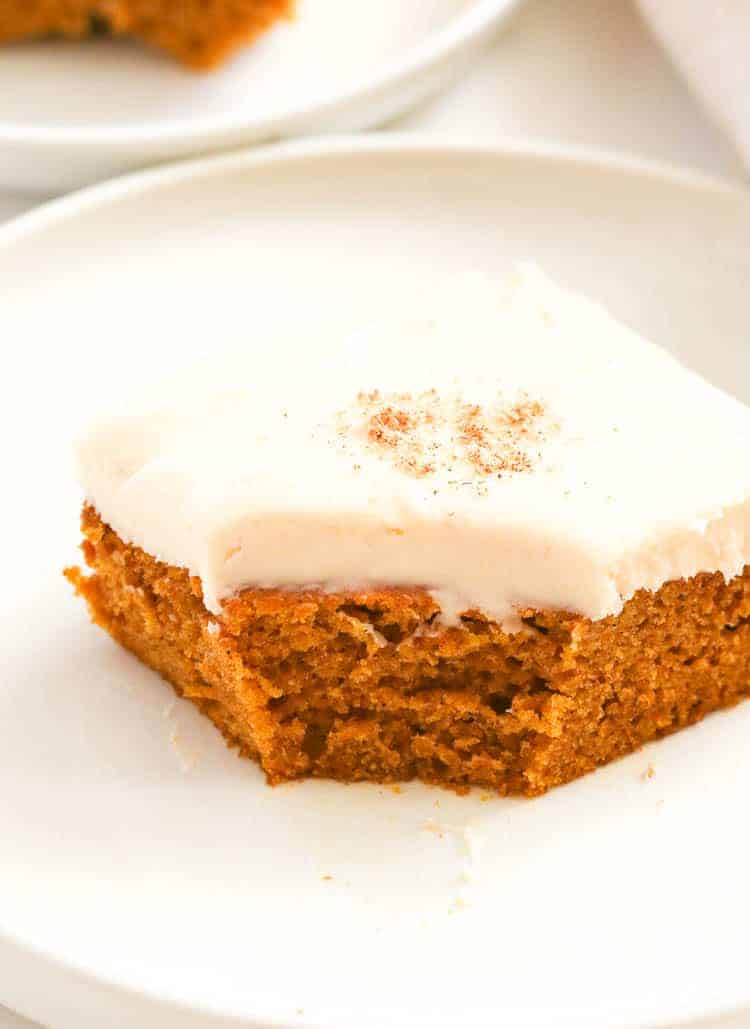 This perfectly moist and fluffy cake topped with a caramel cream cheese frosting will win your heart in a heartbeat. Even the kids love them! Luckily, you don't need to wait for Halloween or fall to enjoy this yummy treat because the canned pumpkin puree will do the trick. 😉
Pumpkin Cake
Pumpkin Cake – moist, fluffy, well-spiced fall cake coated in a delicious and aromatic caramel cream cheese frosting. The ultimate cake for celebrating Halloween or fall.  This could easily be your new favorite cake!
Check out this recipe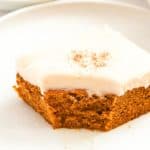 10. Pumpkin Chocolate Chip Cookie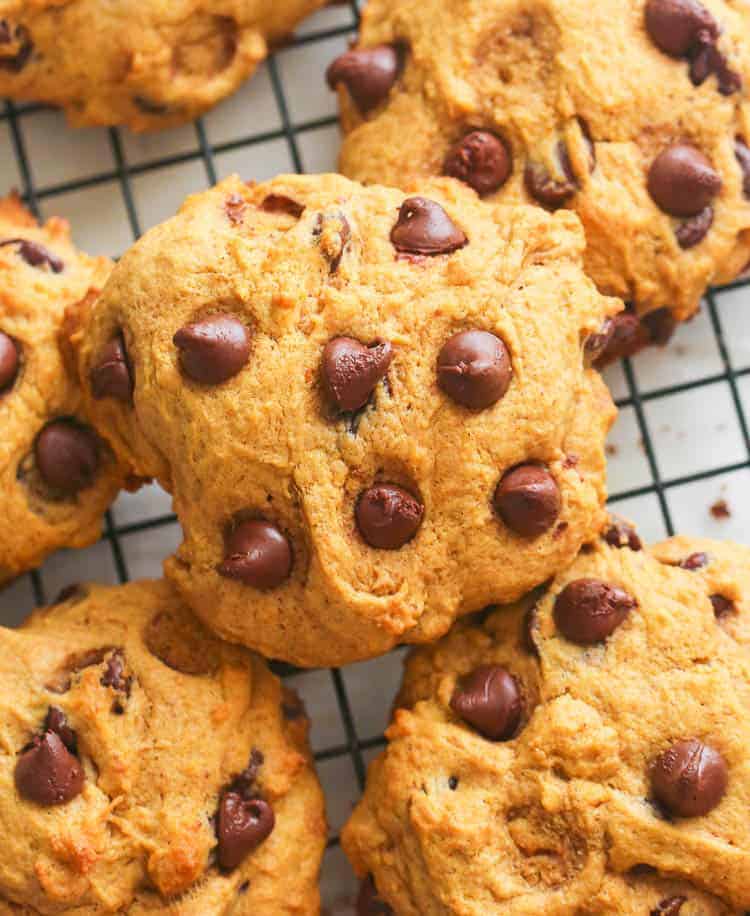 Incorporating pumpkin into our cookie dough is a delicious hack to get your kids to eat healthily. They'll gladly munch on them without complaints. Besides chocolate chips, you can also add your favorite nuts to add more textures and flavors. Yum!
Pumpkin Chocolate Chip Cookies
Soft, chewy, and delectable PUMPKIN CHOCOLATE CHIP COOKIES made with real pumpkin puree and homemade pumpkin spice. It's so easy to make with ingredients you can easily find or make at home. Get a glass of milk and prepare for a cozy night with these amazing fall snacks!
Check out this recipe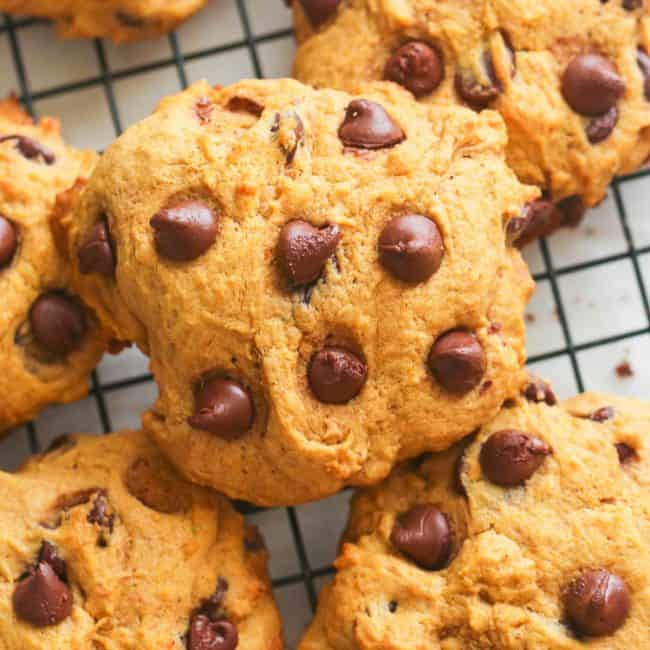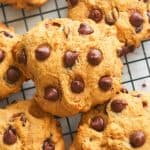 11. Pampoenkoesis (South African Pumpkin Fritters)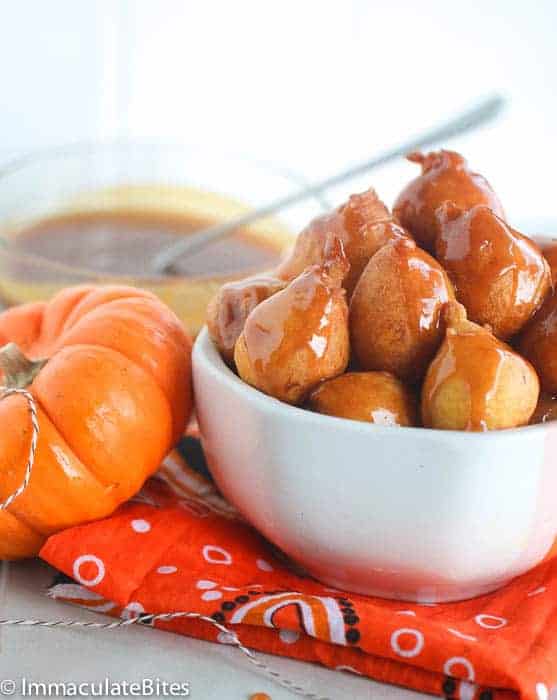 Pampo-what?! The name may be hard to pronounce, but the taste is absolutely unforgettable. This African delight can be enjoyed as a snack, side, or dessert, depending on the flavor and spices you add. But my favorite will always be the sweet kind drizzled in caramel sauce. ❤️
Pampoenkoekies Recipe
 Pampoenkoekies – These South African pumpkin fritters are light , fluffy and literally melts in your mouth. Drizzled with caramel sauce and your are in pumpkin heaven.
Check out this recipe
12. Pumpkin Spice Latte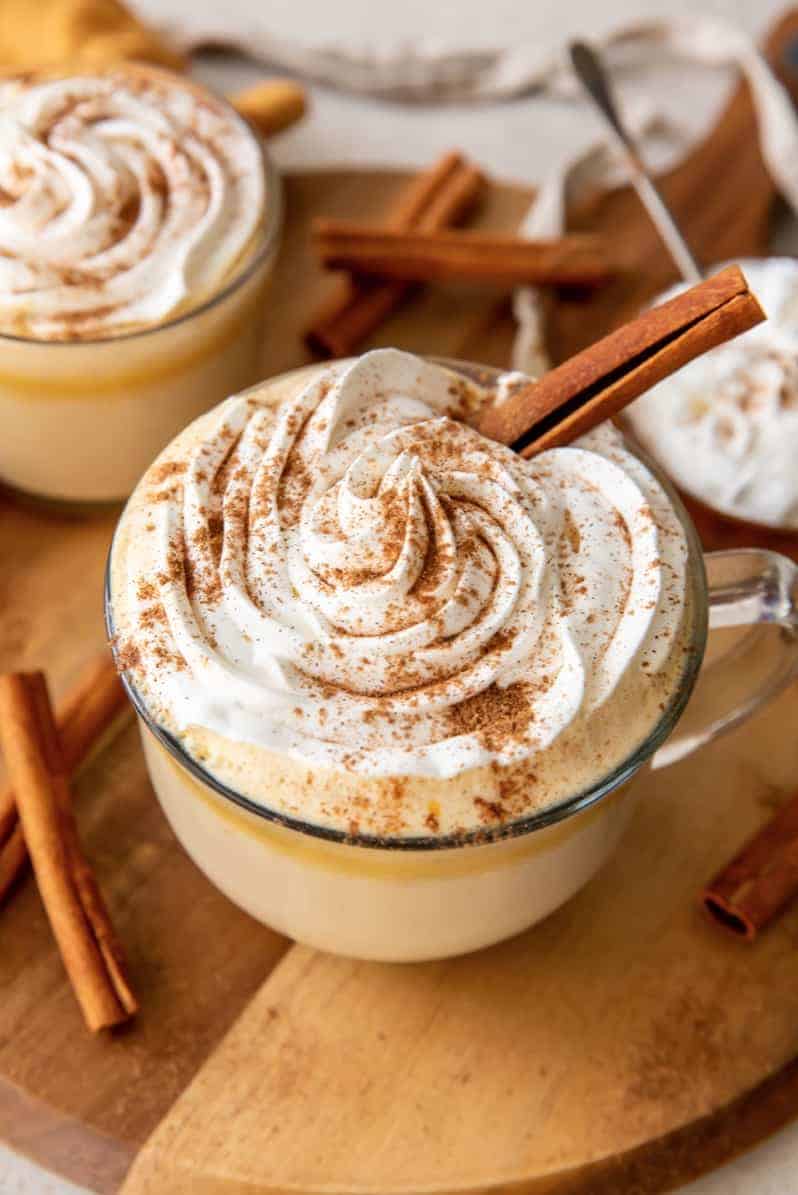 But, of course, we need a refreshing beverage to match these amazing desserts. And you can't go wrong with this pumpkin spice latte here, whether it's served hot or cold. Its pleasantly bitter taste from coffee balances the sweetness of our favorite desserts. Amazing!
Pumpkin Spice Latte
One of my favorite coffee drinks always has been and always will be a pumpkin spice latte, especially in the fall. It's an amazing mix of coffee, milk, and the mouth-watering flavor of pumpkin pie. Yum!
Check out this recipe
Conclusion
I have to admit, my childhood favorite Ugu Soup is the first recipe I've made on this list. Which easy pumpkin recipe do you plan on trying first? Let me know in the comments which one. ❤️

Credit: Source link