Instant Pot Recipes – These hassle-free recipes are quick yet deliver an exquisitely delicious meal, giving restaurants a run for their money. All thanks to the ever-reliable electric pressure cooker, effortlessly shortening the cooking time without sacrificing the quality and taste of every dish. Instant pot for the win! Oh yeah!
Instant pots not only tenderize meat quickly, but it's also a helpful kitchen assistant to get your chicken, rice, beans, and pasta cooked in no time flat. You can even make bread and cakes in it, but I have yet to try them. ✌️
Anyway, let's start using that instant pot sitting on your countertop, and let these mouthwatering instant pot recipes convince you how easy to use our handy dandy pressure cooker. Let's go!
FAQs
What should you not cook in an instant pot?
I don't recommend cooking dairy-based sauces because they may curdle due to extreme heat and the lack of constant stirring. I wouldn't cook burgers, steak, or fried chicken in a pressure cooker, either, as they don't have the nice crispiness from frying or grilling.
How does an instant pot work?
This cooking vessel traps the heat and steam, which build up pressure with its tight seal. That way, it heats the food higher than the boiling point of water, cooking the meat fast and tender without drying it out.
Does meat get tenderer the longer you pressure cook it?
Yes, it sure does. However, be careful not to cook it too long because it will end up dry and tasteless.
Meaty Instant Pot Recipe
1. Instant Pot Curry Goat
Let your tastebuds explore this remarkable Jamaican delicacy, curry goat. It's meaty and tasty as regular meat such as beef, lamb, and pork, only healthier and leaner. I'd crank up the heat if I were you for the ultimate food experience. 😉
Instant Pot Curry Goat
Saucy, savory, and spicy INSTANT POT CURRY GOAT makes a great dinner centerpiece for any occasion. This hassle-free and mess-free dish gives you just the right amount of heat you need to make a lively feast. Let the flavor of the sauce and the tenderness of the goat meat give you an evening you won't forget.
Check out this recipe
2. Instant Pot Oxtail Soup
This meaty and hearty oxtail soup will surely give you comforting goodness to the core. Indeed, soul-satisfying with its tomato-based broth infused with herbs and spices, like allspice, curry, paprika, and thyme. Serve it with fufu or pita bread, and you're in for a special treat. 👌
Instant Pot Oxtail Soup
Preparing this hassle-free hearty INSTANT POT OXTAIL SOUP has never been easier. You'll definitely fall in love with the tender meaty chunks in glorious harmony with the flavorful sauce and veggies. A quick and easy hearty soup that'll surely impress any crowd.
Check out this recipe
3. Instant Pot Whole Chicken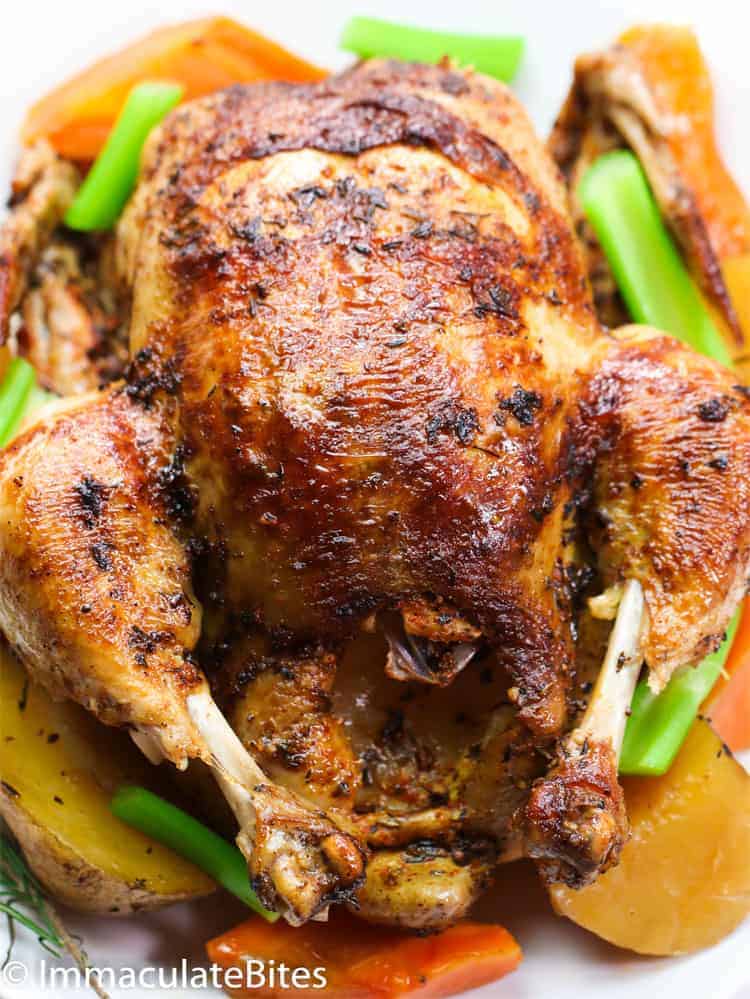 No time to thaw your frozen chicken? Worry not, my friend, because this electric pressure cooker is the answer. Oh yes! Simply season your chicken with Creole seasoning, salt, and pepper; then, stuff it with your favorite veggies, and bam! Yummy instant pot whole chicken ready to serve in one hour. Wow!
Instant Pot Whole Chicken
Perfectly juicy, tender, and packed with flavors, this Instant Pot Whole Chicken is a fantastic hands-off dinner for Sundays or the holidays. Plus, it comes ready in less than 60 minutes! 
Check out this recipe
4. Instant Pot Beef Stew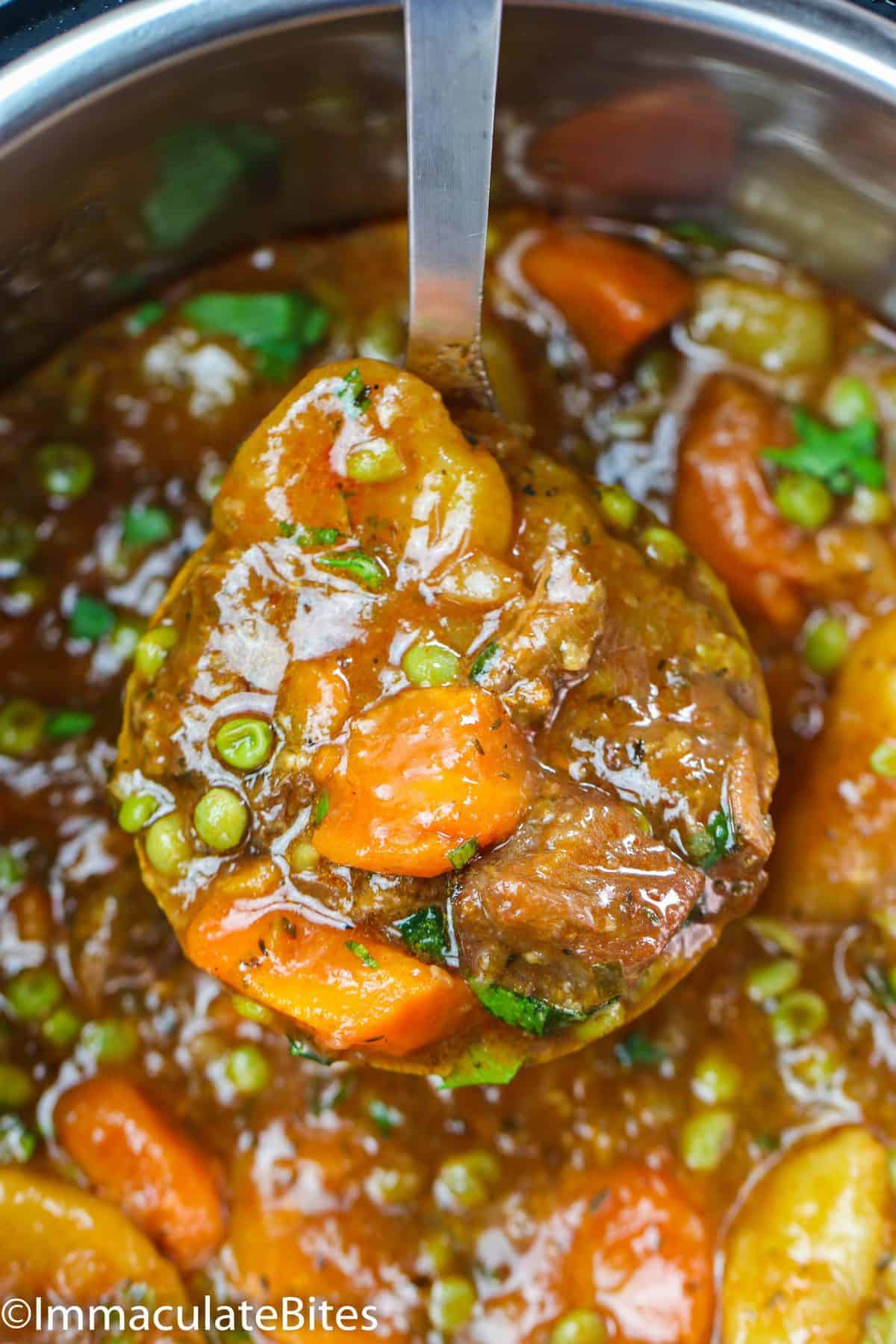 Enjoy this classic favorite beef stew with the same mouthwatering goodness from its highly seasoned broth, fork-tender beef chunks, and nutrition-packed veggies while cutting the cooking time by 1-2 hours. Quick, easy, and oh so tasty! What's not to love?
Instant Pot Beef Stew
Warm and cozy INSTANT POT BEEF STEW with beef chunks, potatoes, carrots, peas, and seasonings. A simple yet complete dish prepared in just a few minutes that perfectly creates a tender and meaty stew. A mouthwatering blend of smoky, meaty, and herby flavors. Every saucy spoonful of this stew is like a warm hug!
Check out this recipe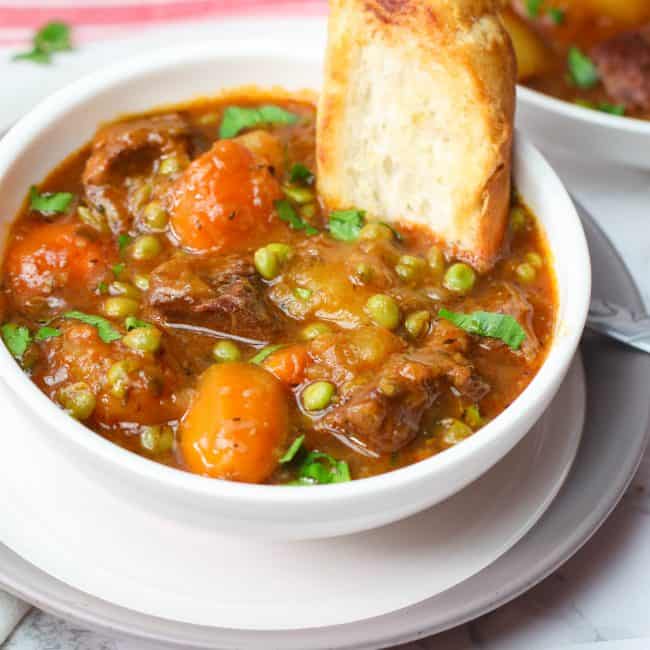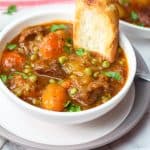 5. Instant Pot Shredded Chicken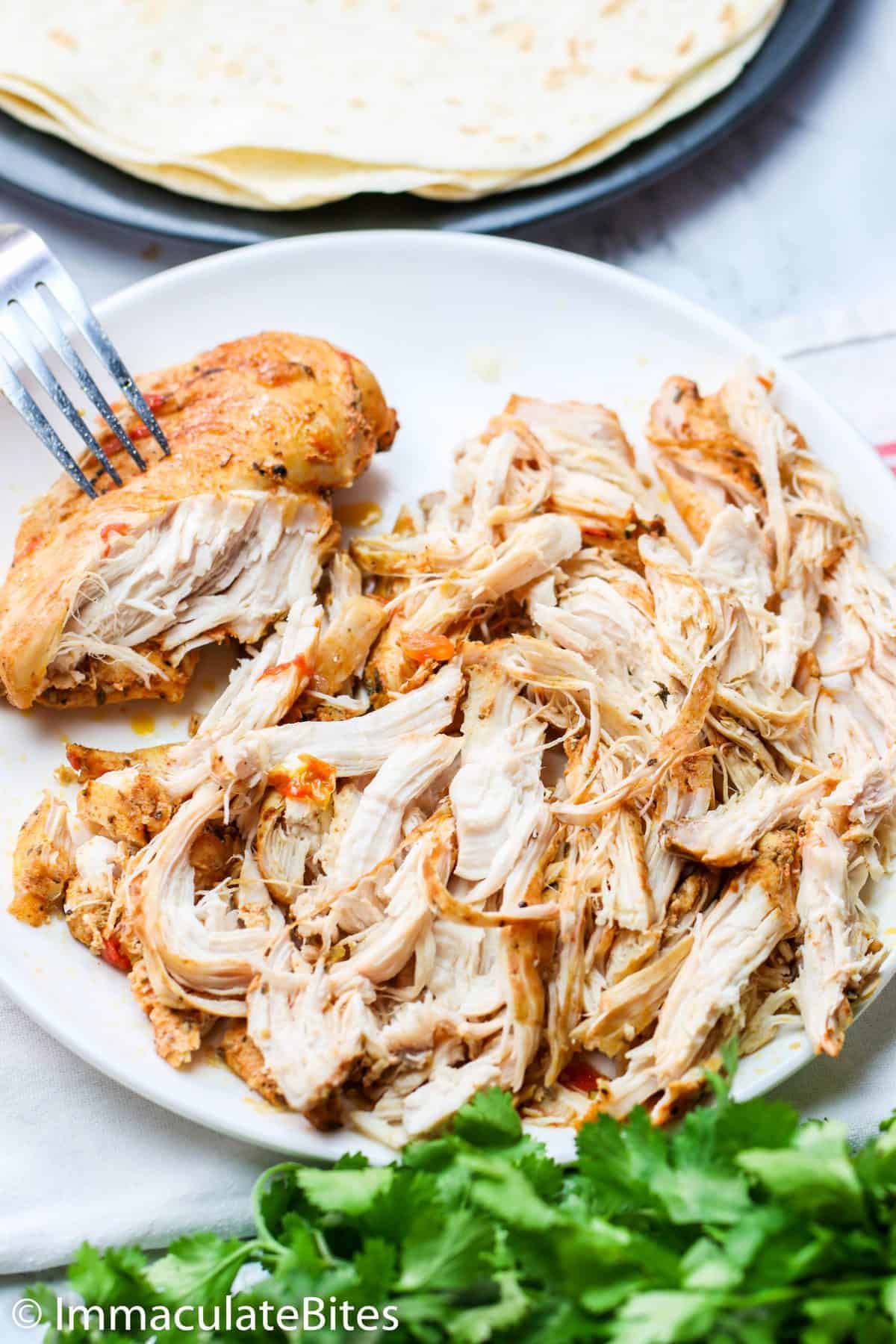 This instant pot chicken recipe is a real game-changer. All you need is a little touch of creativity, and the options are endless. You can add it to your soup, stew, and salad; or stuff it to your sandwich, pita wrap, or savory pie; It is undoubtedly, one of the most versatile instant pot chicken recipes to try.
Instant Pot Shredded Chicken
It might look simple, but this shredded chicken made in the Instant Pot is actually bursting with fantastic flavors. And the chicken meat? Irresistibly juicy and tender! So quick and easy to make, plus, enjoy a mess-free shredding experience with a few simple tricks.
Check out this recipe
6. Instant Pot Chicken Curry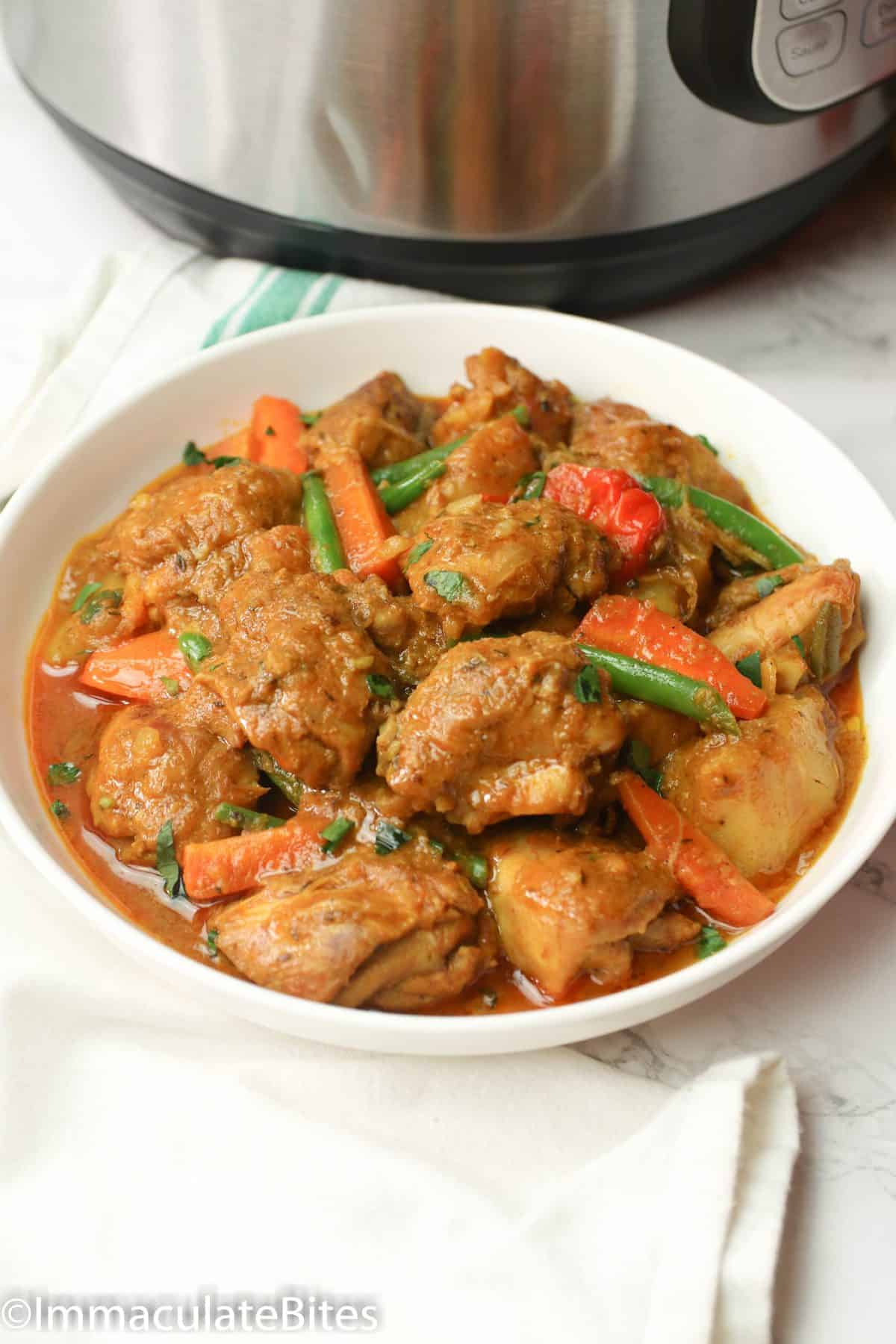 Get ready for an extra serving of rice as you taste this simple yet fantastic dish. Everything is genuinely drool-worthy because of its flavorsome creamy broth and tender, juicy chicken chunks. No wonder it's a pretty popular dish enjoyed all around the world. Yum!
Instant Pot Chicken Curry
Tender, saucy, and sizzling spicy Instant Pot Chicken Curry quickly come together to give your cold nights a little warmth. This worry-free dish takes away the pain of closely watching your dish for the perfect consistency. Get the most out of your time with this simple yet amazingly flavorful dish!
Check out this recipe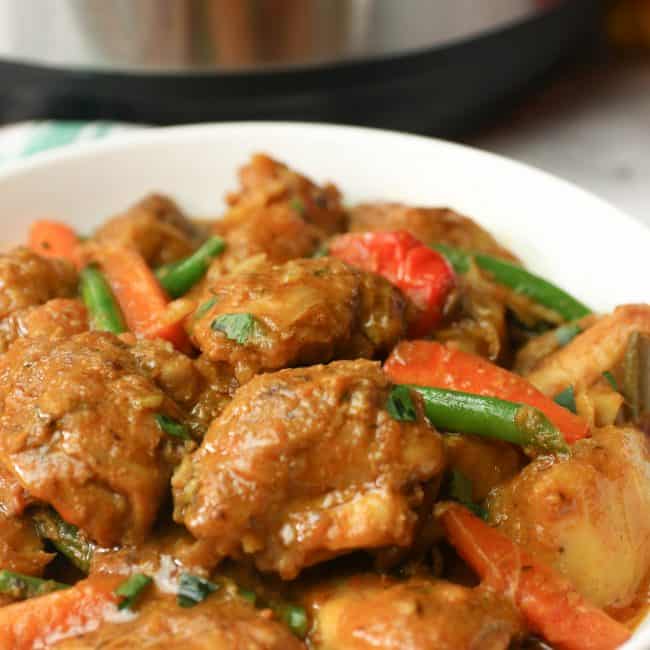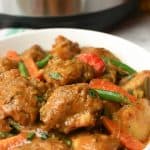 More Instant Pot Recipes
7. Instant Pot Mac and Cheese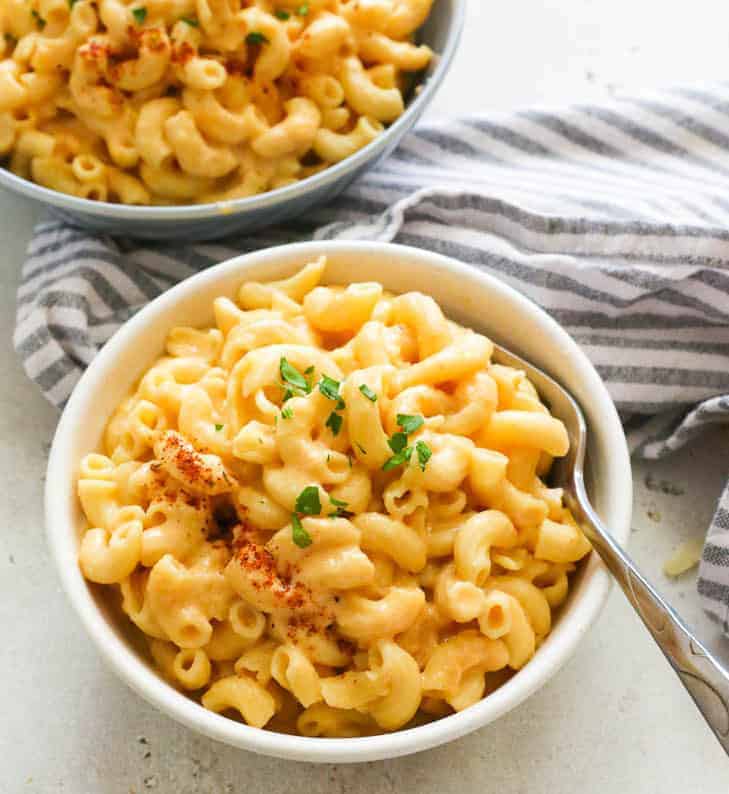 Okay, so who doesn't love a good mac and cheese recipe? And what if I tell you that you can make it in 20 minutes without sacrificing the taste? Oh yes! It's possible with the instant pot. What more can you ask for? I'd say more bacon and cheese!
Instant Pot Mac and Cheese
Hassle-free INSTANT POT MAC and CHEESE makes a great comfort food during the holidays without too much labor in the kitchen. A delightful cheesy creamy dish that you can eat as is or as a side to any of your favorite main courses. You won't regret making this yummy treat especially when everything gets so crazy busy in the kitchen!
Check out this recipe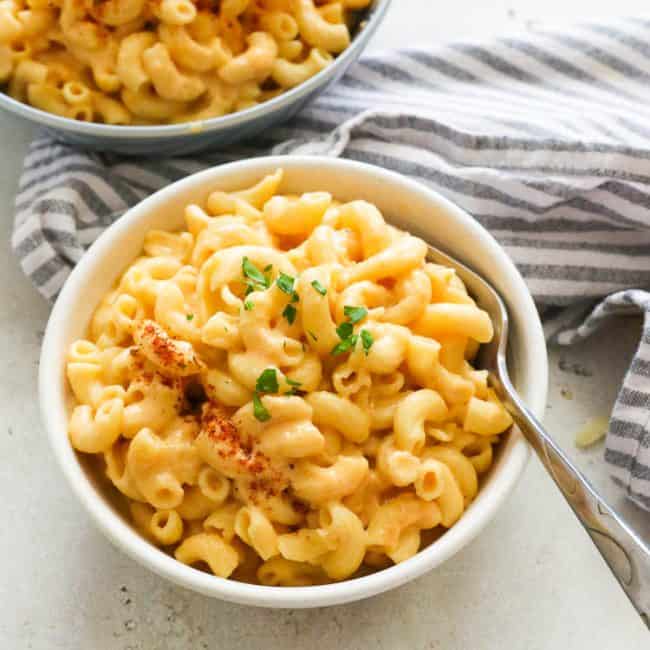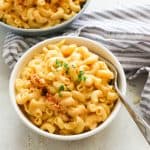 8. Instant Pot Black-Eyed Peas
You can sit back and relax as the pressure cooker does its thing to have your stewed black-eyed peas ready in 35 minutes. Its smoky and spicy flavor is like a warm hug that will remind you of home. And it's also deliciously healthy with a side of collard greens. 😉
Instant Pot Black Eyed Peas
Treat yourself to a hearty bowl of INSTANT POT BLACK EYED PEAS made in just a few minutes. A wonderful way to give your leftover turkey a new life without all the kitchen mess. Let this flavorful dish simmer and cook while you enjoy some rest.
Check out this recipe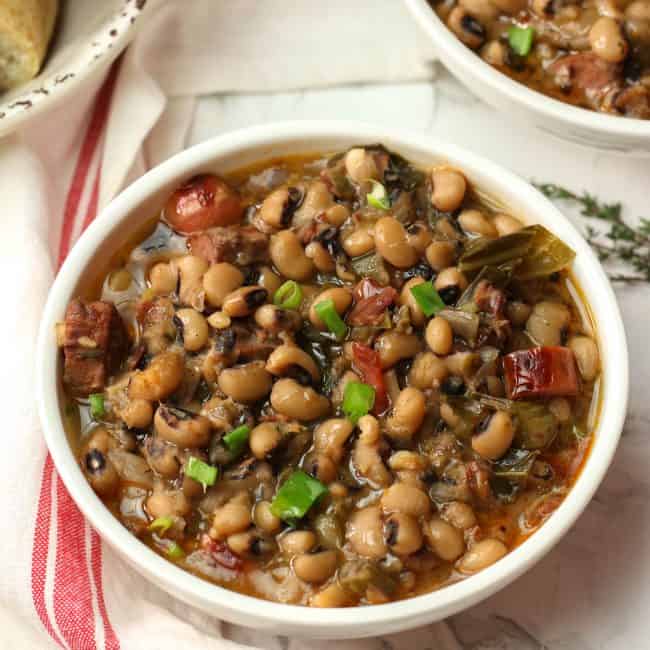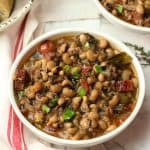 9. Instant Pot Lentil Soup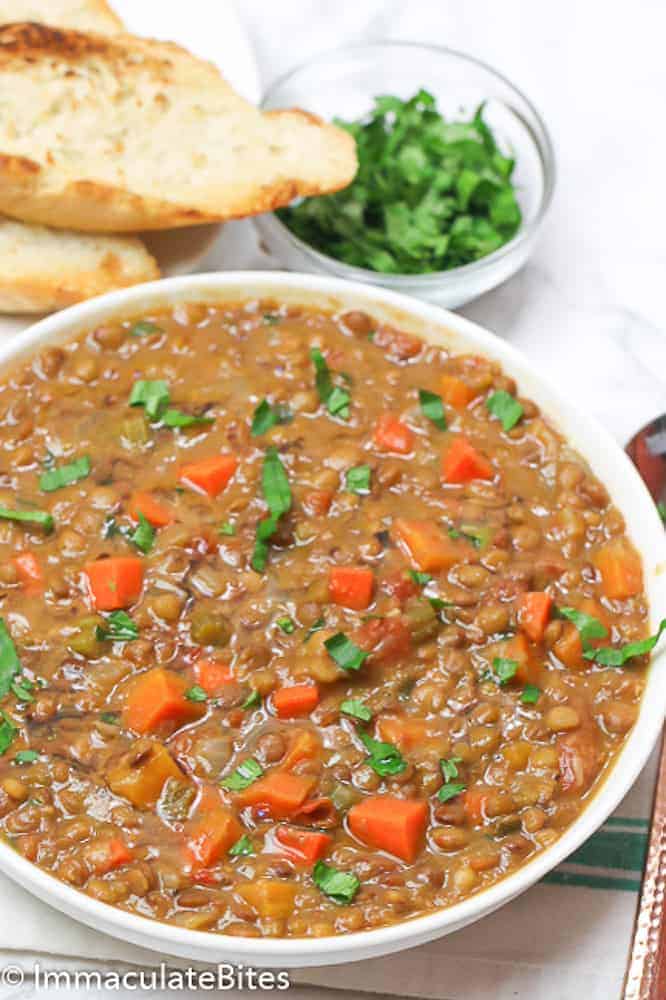 Treat yourself to a nourishing vegan soup with dry lentils, onions, tomatoes, and carrots. But, of course, feel free to add meat to make it more filling and tasty. Moreover, you can also customize it with your favorite herbs and spices to suit your taste.
Instant Pot Lentil Soup
Healthy and filling Instant Pot Lentil Soup packed with vegetables and flavors from cumin, paprika, and cayenne. Just pour in some vegetable stock instead of chicken broth and you'll have a delicious vegan meal. A cozy dish that comes together in just 30 minutes! 
Check out this recipe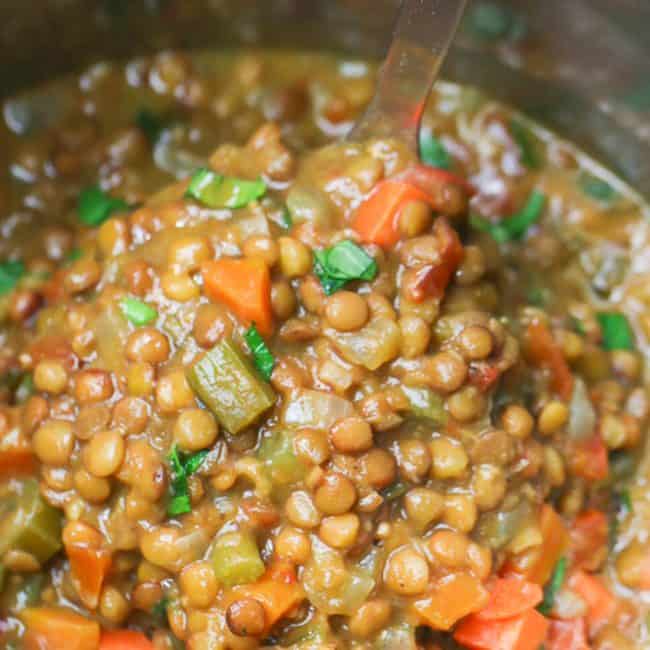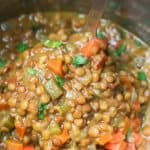 10. Instant Pot Black Beans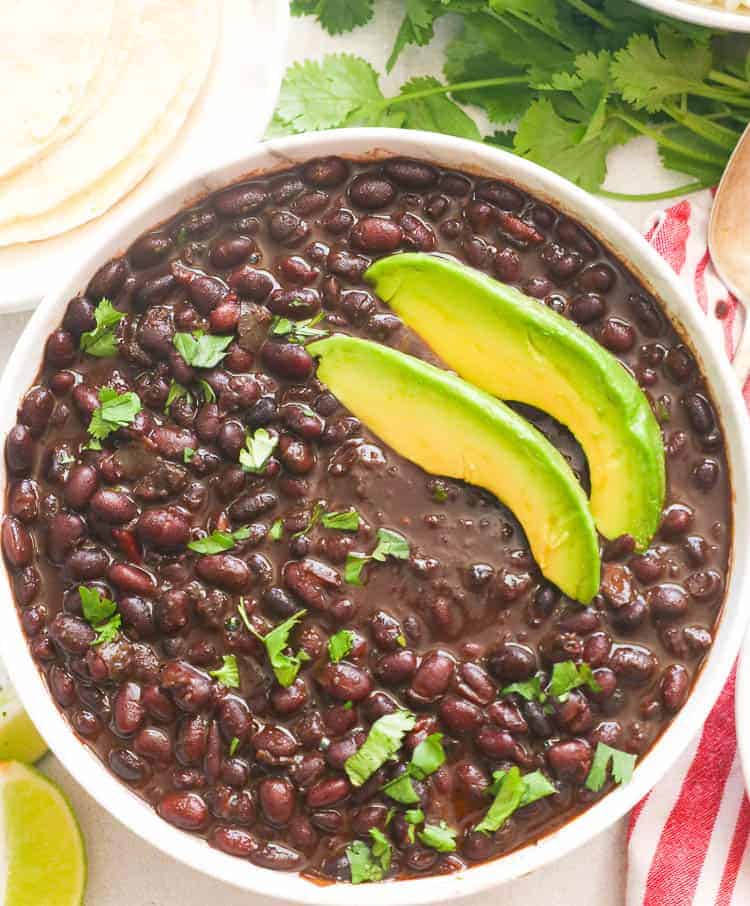 Can't get enough beans? Indulge away in yet another vegan instant pot recipe that will surely make your heart happy and healthy. It's bursting with fantabulous flavors from Creole seasoning, cumin, oregano, and bell pepper, making it more enticing and enjoyable to eat. ❤️
Instant Pot Black Beans
Healthy, rich, and vegan Instant Pot Black Beans made from scratch, minus the fuss of traditional slow cooking. Ready in a snap and no soaking required! I'm sure once you've tried it, you'll forget about the canned ones.
Check out this recipe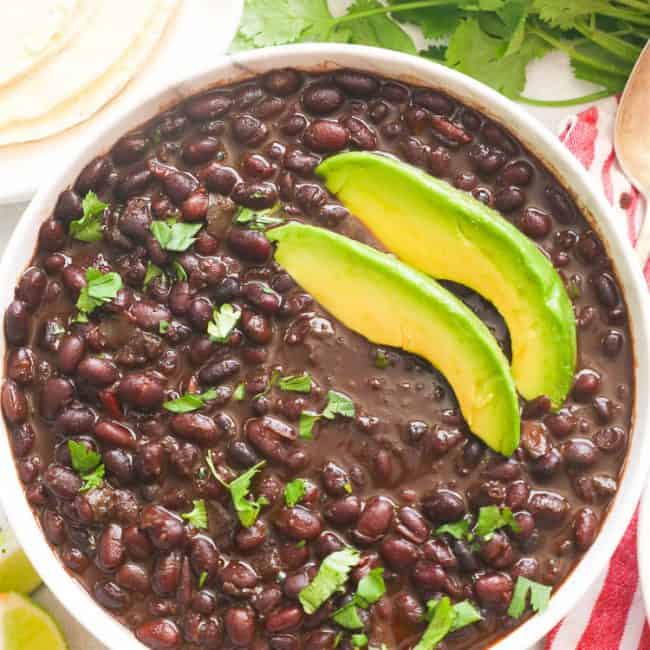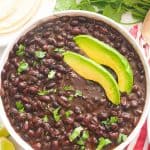 11. Instant Pot Red Beans and Rice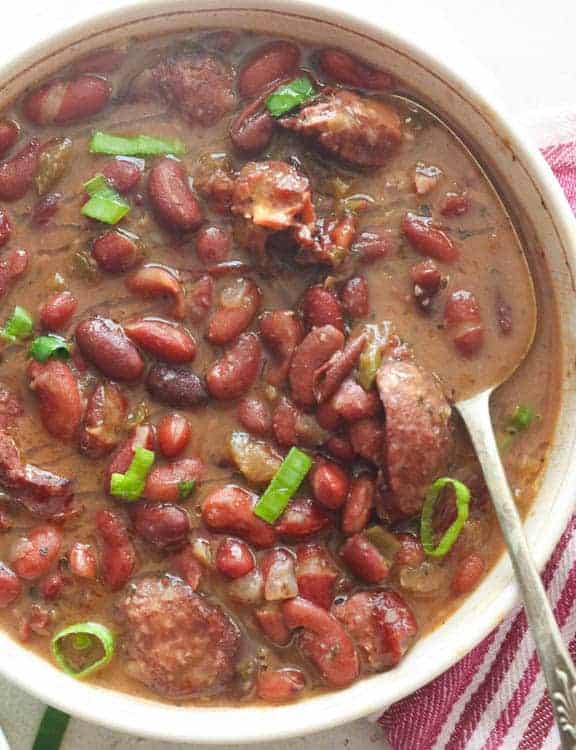 Satisfy your comfort food cravings in this ultimate beans and rice combo, regardless of the season. It gets better because of the Andouille sausage and smoked turkey. Aah! Such a heavenly delight. I swear, its deliciousness is truly worth it.
Instant Pot Red Beans and Rice
Instant Pot Red Beans and Rice – Enjoy this ultimate Southern favorite Red Beans and Rice cooked in an instant pot for a quick comfort food fix. Featuring meaty goodness from Andouille sausage, ham hock, and smoked turkey. Loaded with amazing flavors from Creole Seasoning, paprika, and cayenne pepper. Extremely tasty and savory and without a doubt a winner dish!
Check out this recipe
Conclusion
These instant pot recipes will surely help you prepare lunch and dinner with a breeze, giving you more time for your family. Which recipe will you try first? Please let me know below.

Credit: Source link